This cute J.Jill top is so wonderfully versatile. I previously wore it here with pants. That pairing worked well, but the top also works with a skirt which I wanted to show today. It's all about getting as many uses as possible with every piece we own, isn't it? At least, the practical, frugal part of my brain thinks so!
As a bit of a twist, I gave this conservative piece an edgy appeal with a moto jacket. The top has such a traditional look on its own, I felt compelled to change it a bit by adding something unexpected and edgy. I think it worked well.
As we move into fall, isn't it fun to change up last year's looks by pulling out the cool weather pieces in our closets? I feel as though mine have been waiting patiently for a very long time. That's the price I pay to enjoy milder winters I guess. Not too awful a price, to be honest.
As you reacquaint yourself with your fall wardrobe, do you think at all about mixing things up or adding anything edgy to a more traditional piece? I'd say give it a try. It will give your conservative pieces a completely different look, and breathe new life into old favorites. I'm always happy to increase the life of my favorites pieces, aren't you?
I'd love to hear hour you "edged up" a closet staple. Meanwhile, have a wonderful Monday. Thanks so much for visiting!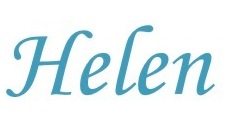 J.Jill Top c/o | Moto Jacket (old), others here, here and here | Pencil Skirt, also here and here | Rebecca Minkoff Crossbody, also here and here | Steve Madden Shoes, others here and here | Fedora, another here | Ann Taylor Sunglasses, others here (only $12!) and here | MAC Lipstick in Dark Side