Earlier this week I styled a white denim jacket.  I also picked up the classic blue denim version and dressed it up a bit.  It doesn't take much – cute crops and some heels – and this tried-and-true favorite can go almost anywhere.  I like to style classics in unexpected ways.  If you have one a jean jacket in your closet, I'm sure you've worn it with just about everything!
This has been one of those weeks, and it's barely Thursday!  Even as I'm putting this post together, Tanner won't leave me alone.  I start to type and he muscles his head in under one arm to get a little love and attention.  A lot of the typing and editing  is happening literally single-handed this morning.  Today's post is going to be really short (this is it) because I just can't today.  Between work and a needy dog, well, this is life!
Here's hoping your day runs more smoothly than mine!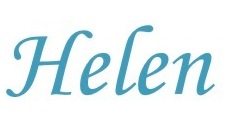 I may receive commissions from affiliate links by clicks and purchases made through this post.
Lee 90s Rider Denim Jacket (it's a classic), a classic from Levi here, and a few more for good measure here here and here  | Abound Peplum Tee, more options here and here and a fun eyelet option here | Old Navy Crops (limited sizing), other options here, here, here, here and here  | Charles David Shoes, similar here, here and here  |  LipSense lip color in Napa