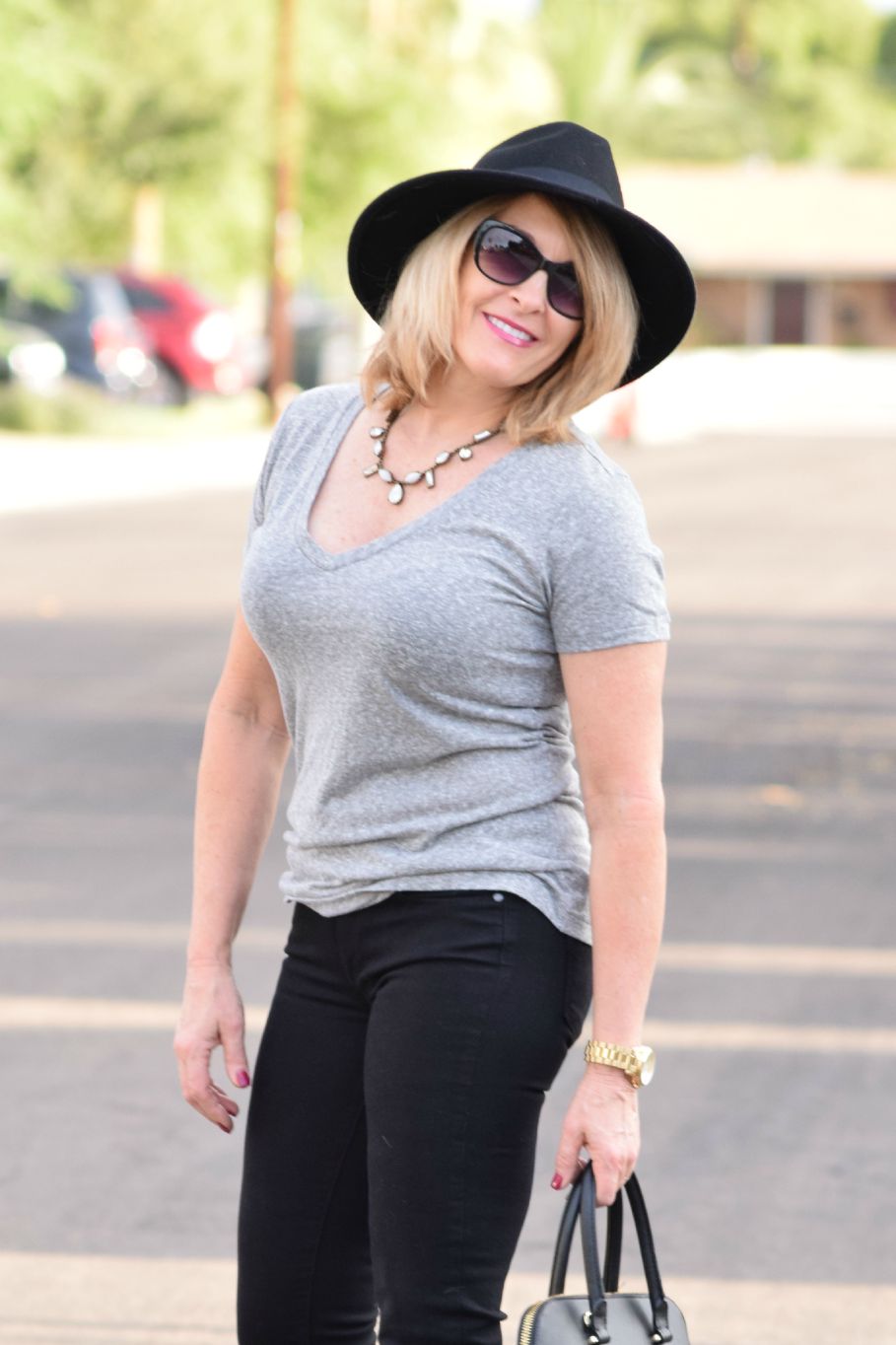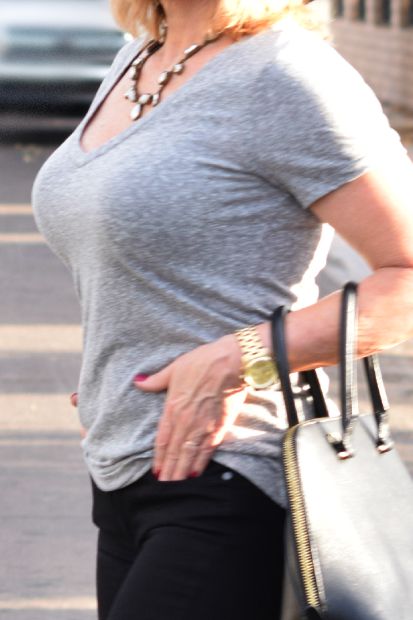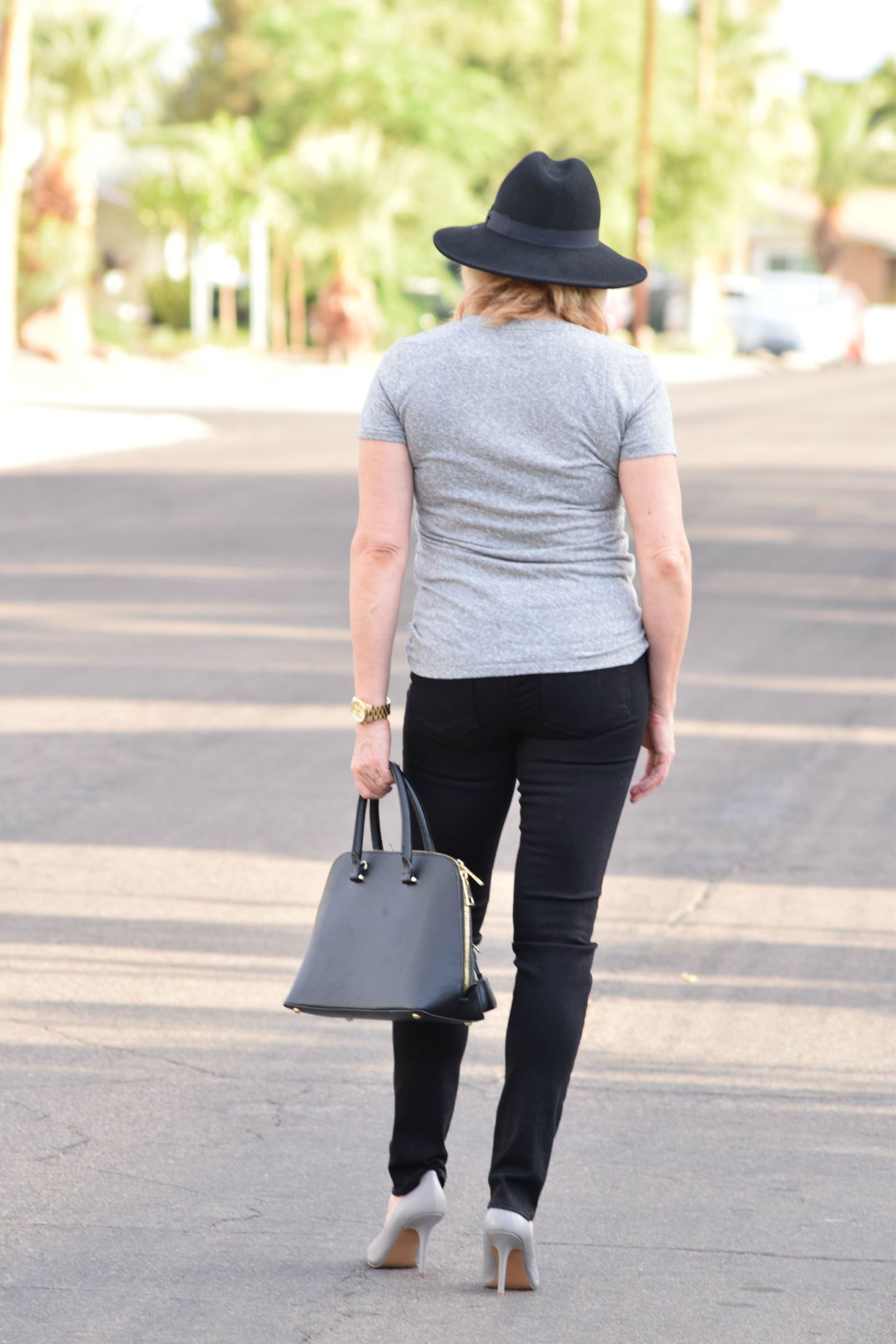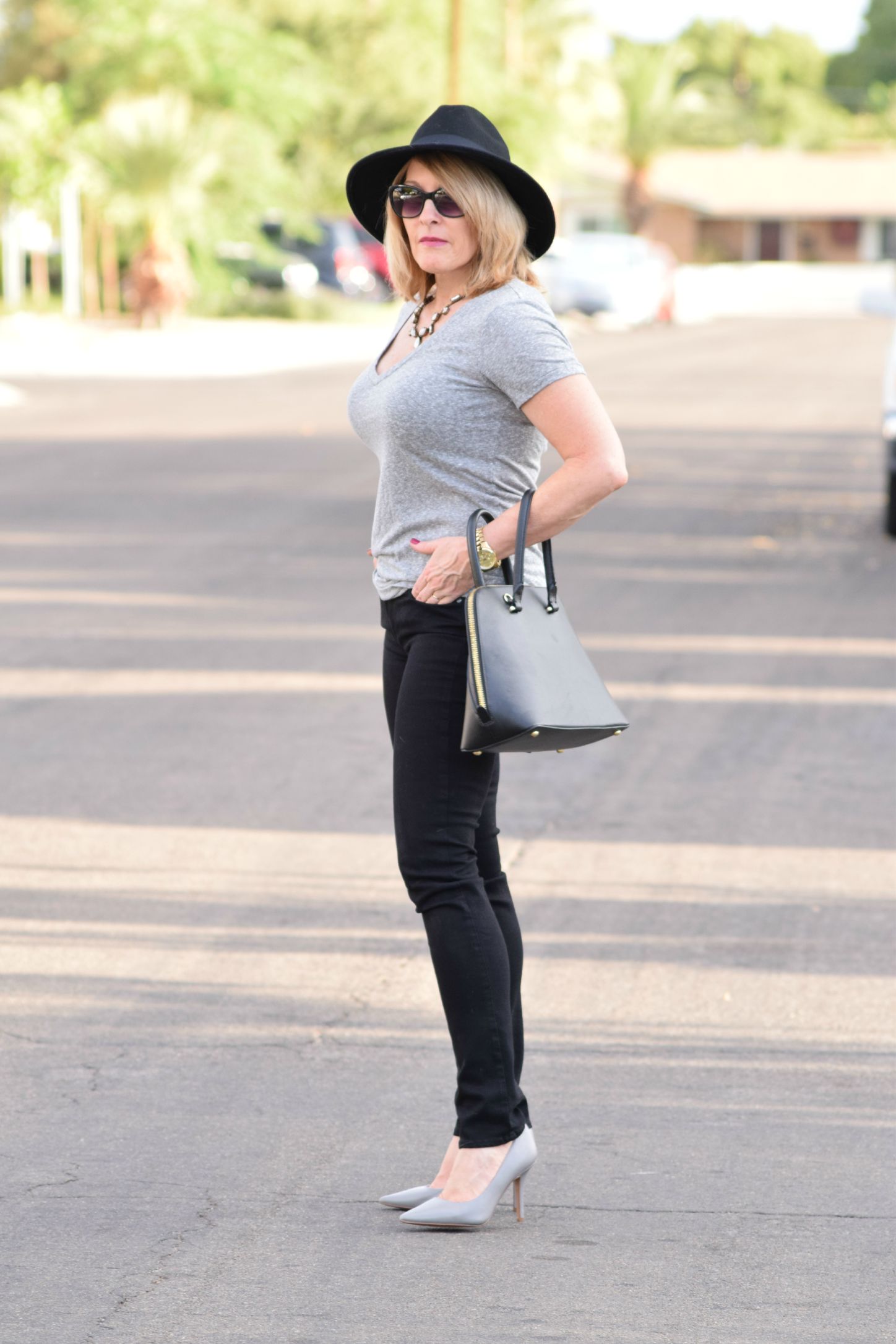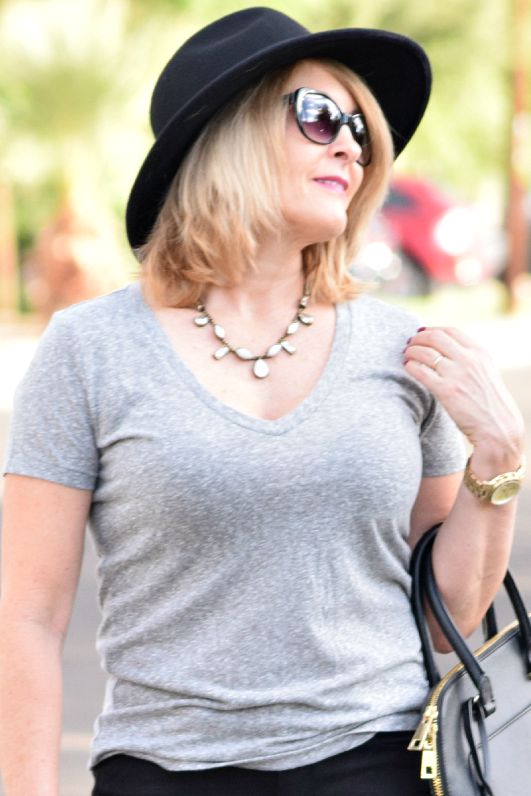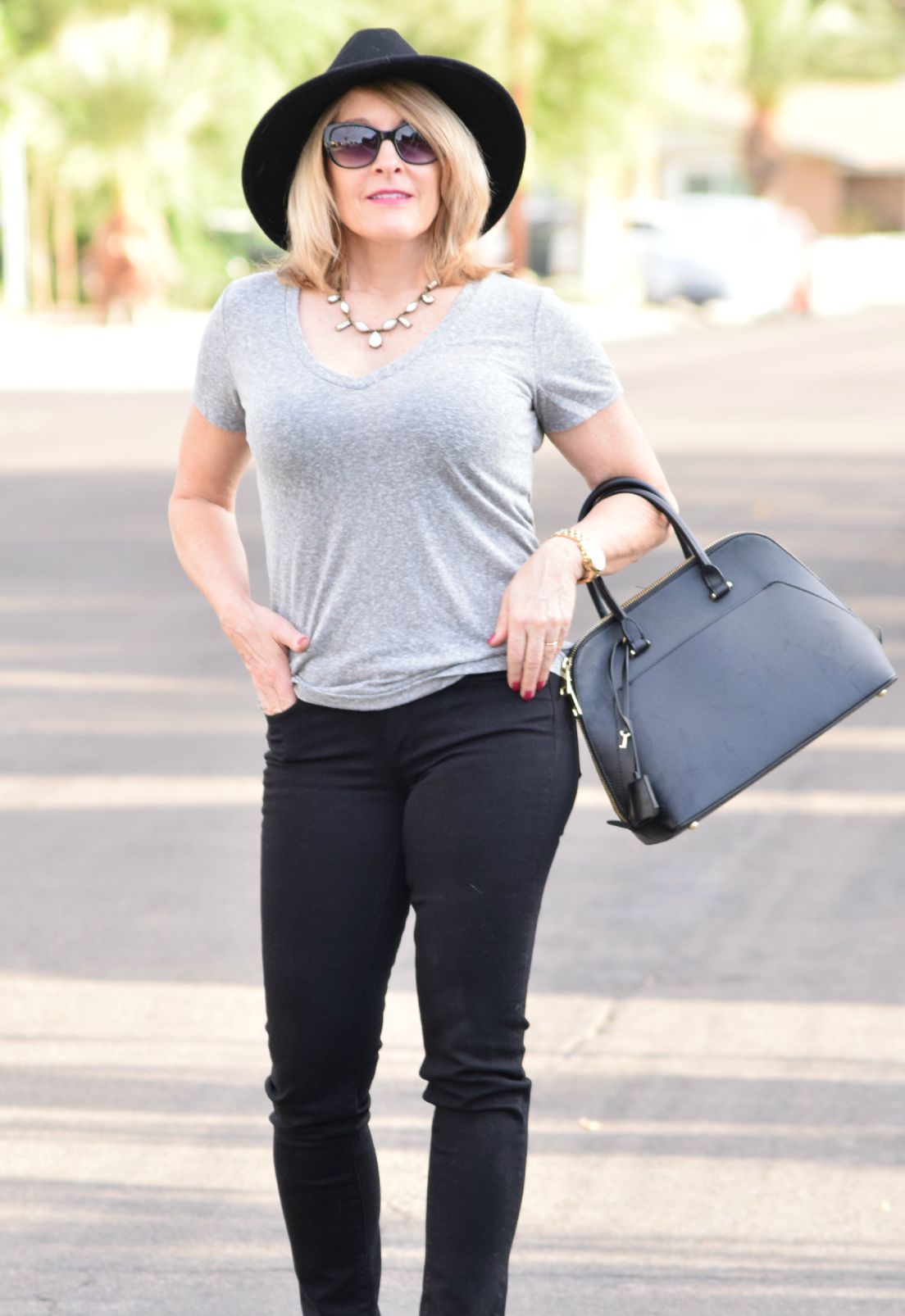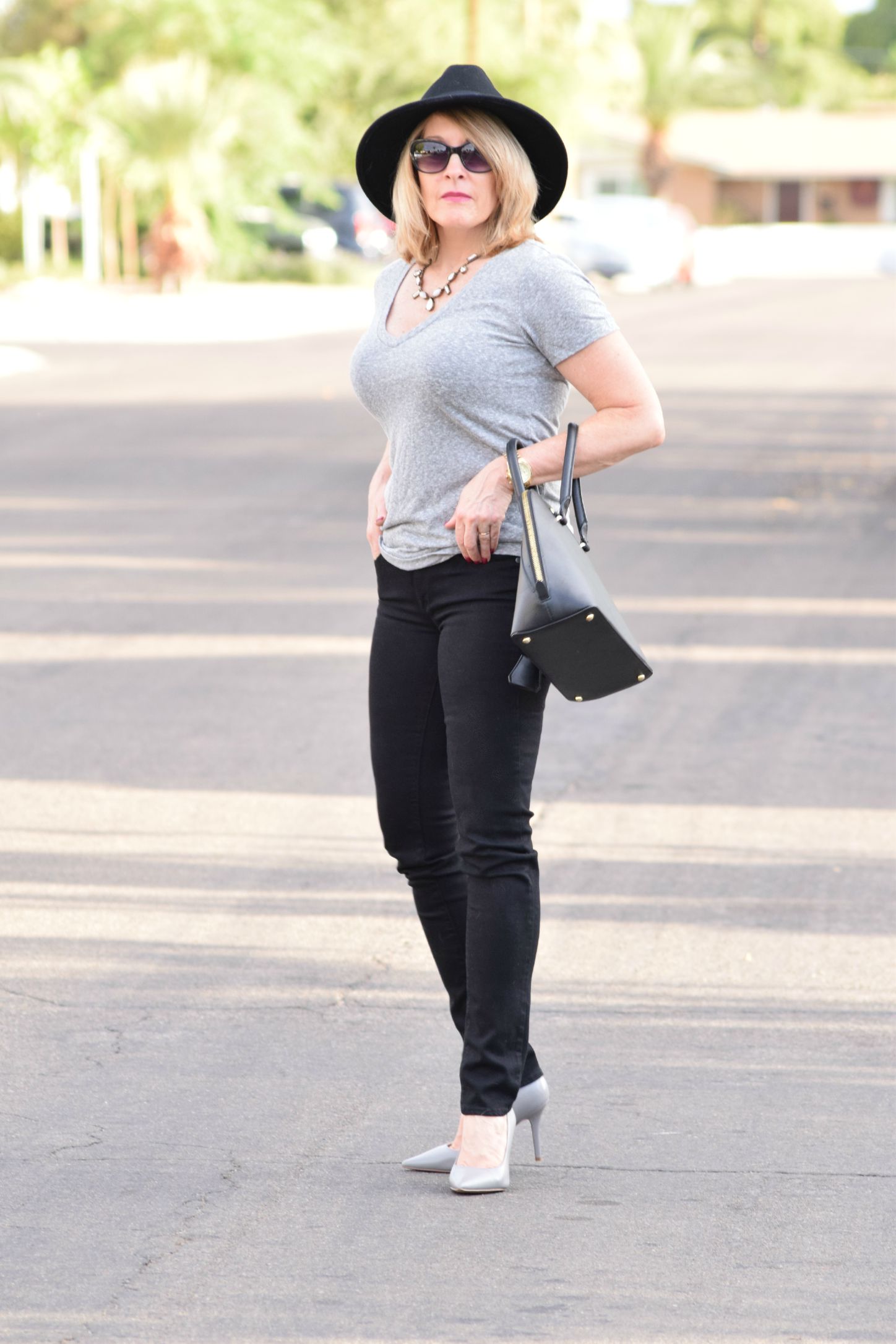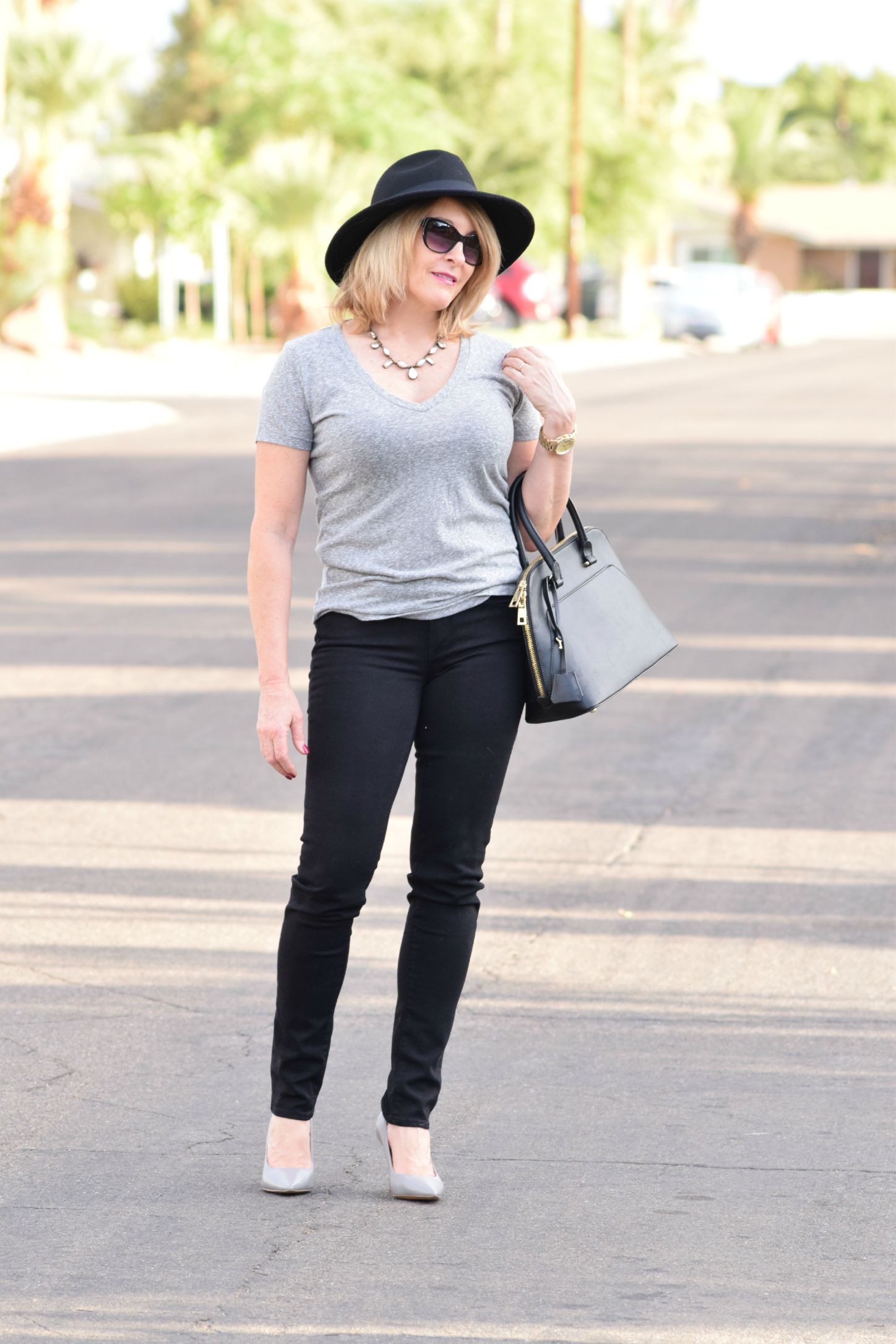 Top • aerie | Jeans • Paige | Hat • Nordstrom | Bra • aerie | Bag, Zara, old • similar Kate Spade | Shoes • Nordstrom | Watch • Michael Kors | Lip Pencil • M·A·C Subculture | Lipstick • M·A·C Captive | Lip Gloss • M·A·C Lovechild
If you're like me, you're always on the lookout for good support.  And by support, I mean, well, a bra.  So I was very interested but a bit skeptical when American Eagle asked me to try a bra from their aerie collection.
As we get older a couple of unfavorable situations come into play.  First, the law of gravity takes hold and things head south.  Second, back fat.  Need I say more?  Finding a bra to remedy those issues becomes increasingly important yet difficult.
So back to aerie.  How was a bra made by a company that specializes in clothing for the younger set going to address those needs?  Surprisingly, very well.  I'm showing the Sunnie Push-up Bra from their collection.  From the back view I don't have as much of the upper back bulge as I sometimes find with other bras.  I also didn't have to suffer through that "get acquainted" period where the elastic needs to stretch a bit and bra is so tight it squeezes.  This bra felt great immediately and is still comfortable and supportive after wearing it several times.
Speaking of comfortable – this top!  Also from the aerie collection, this tee feels wonderful!  Looks like my closet has a new staple.