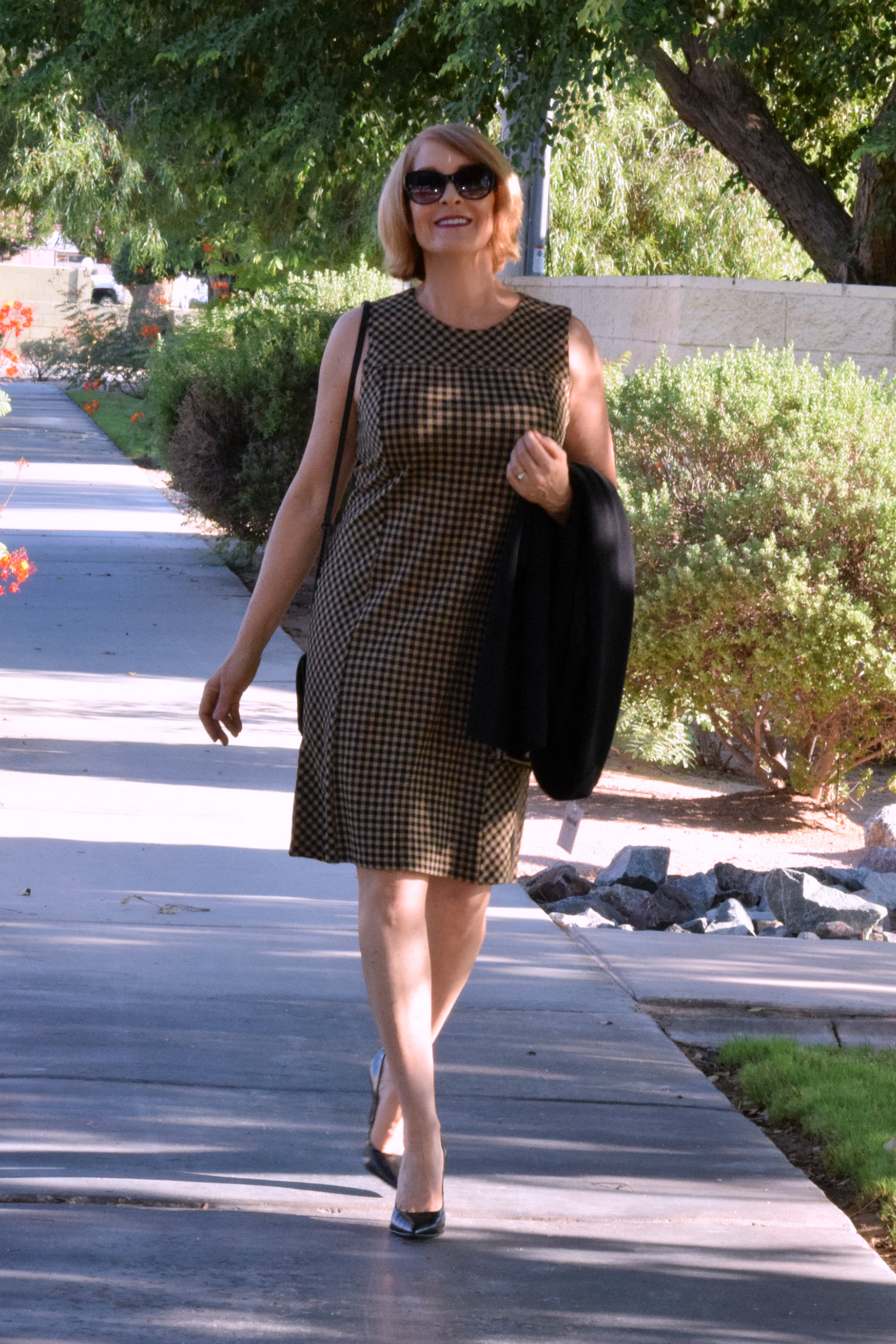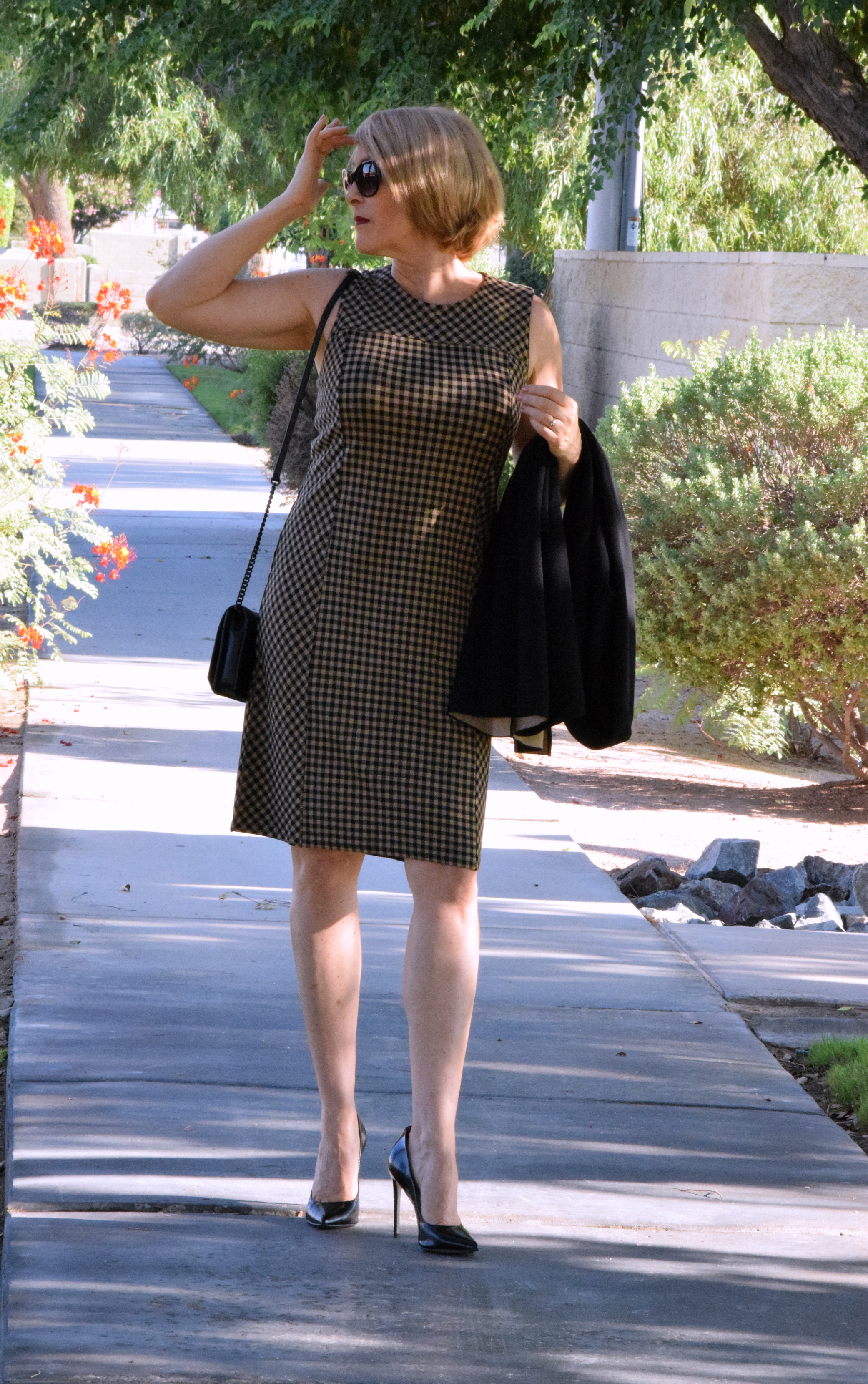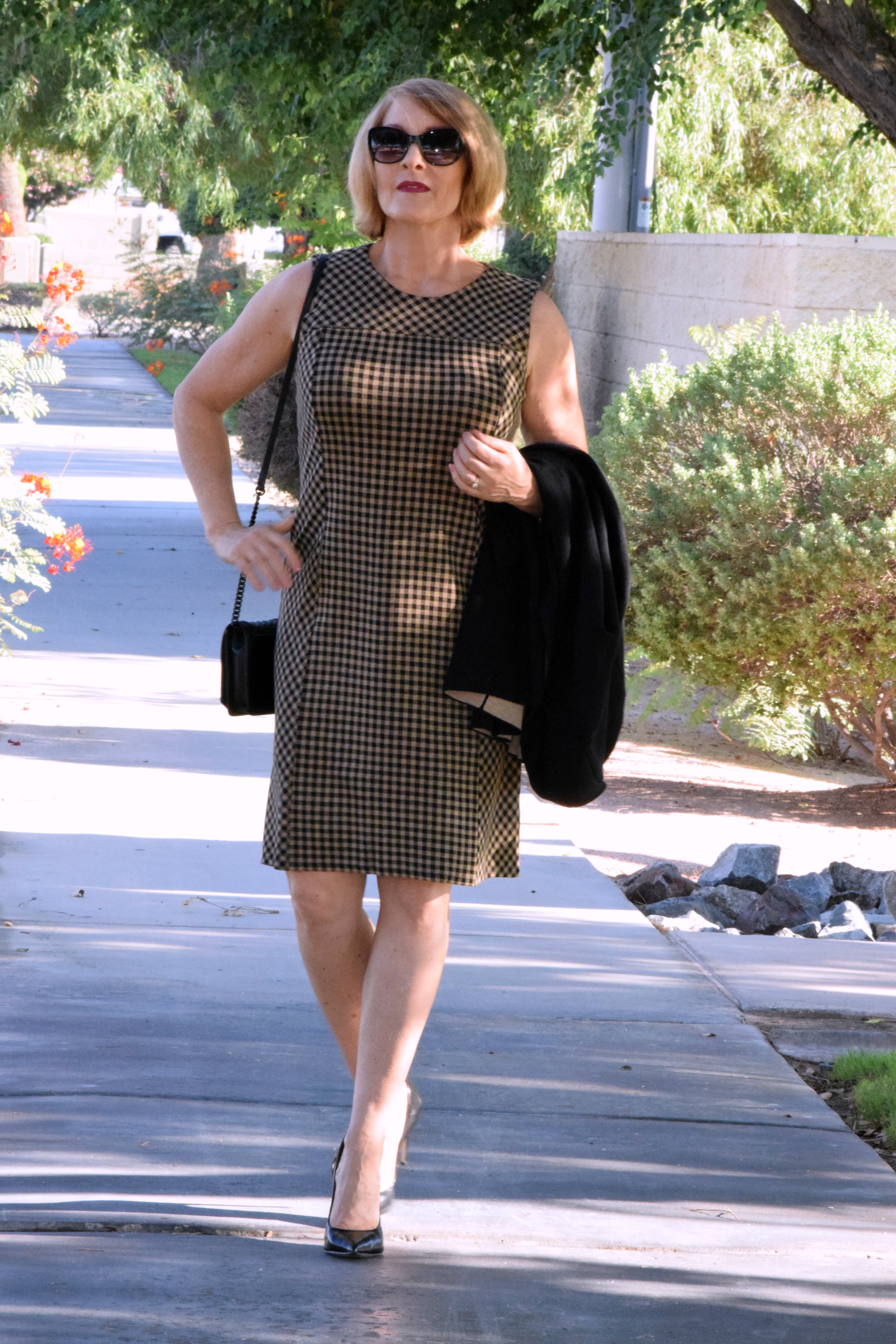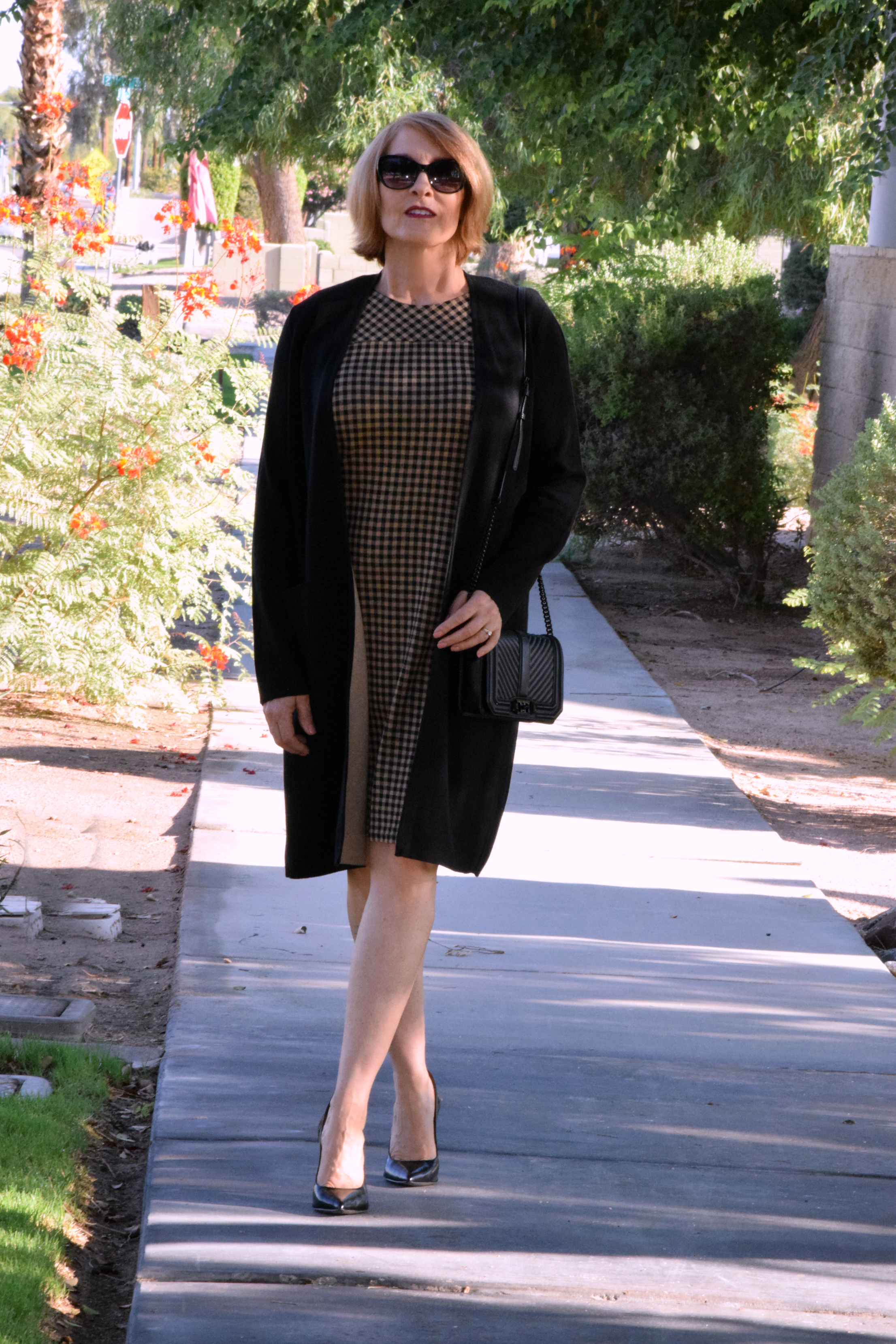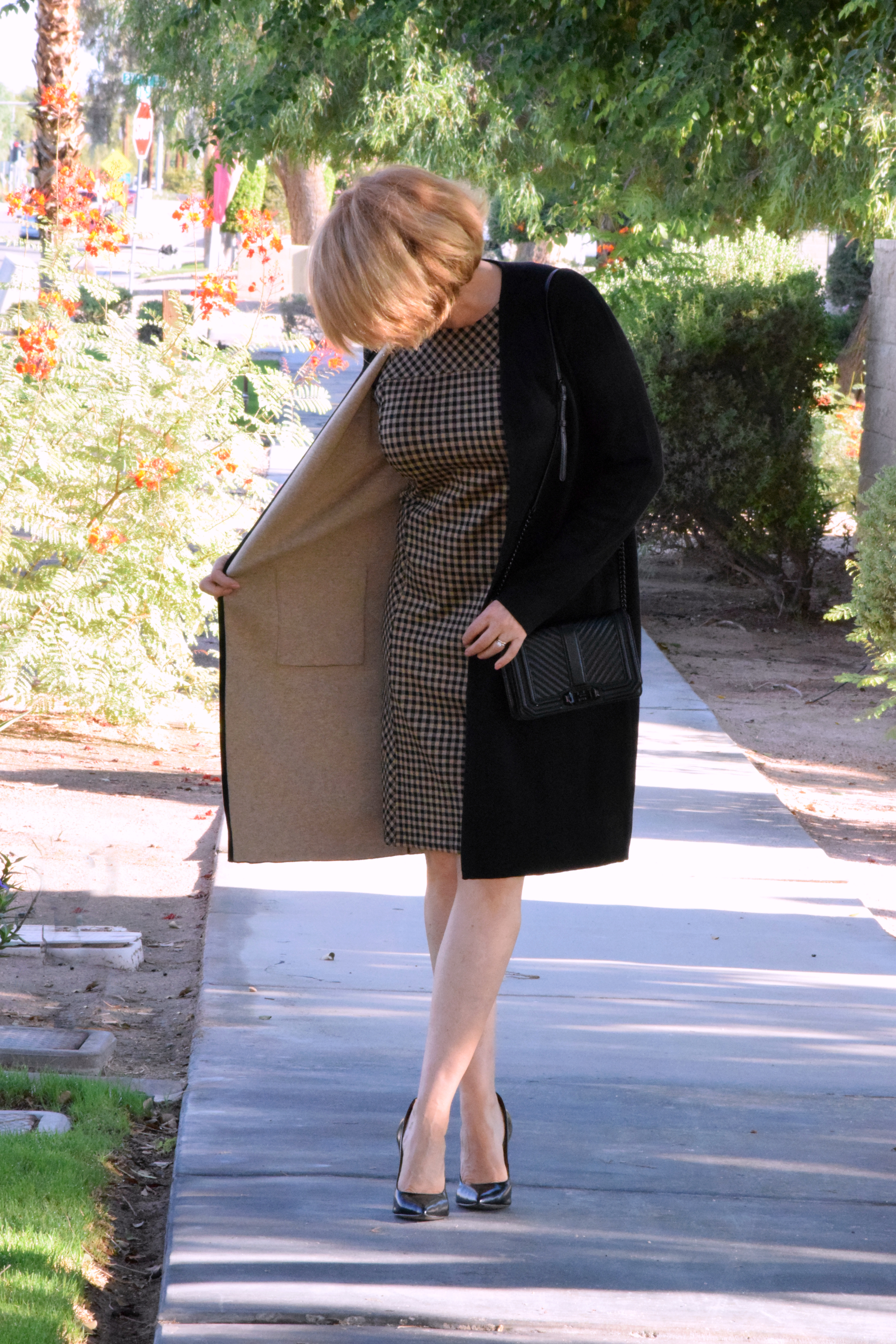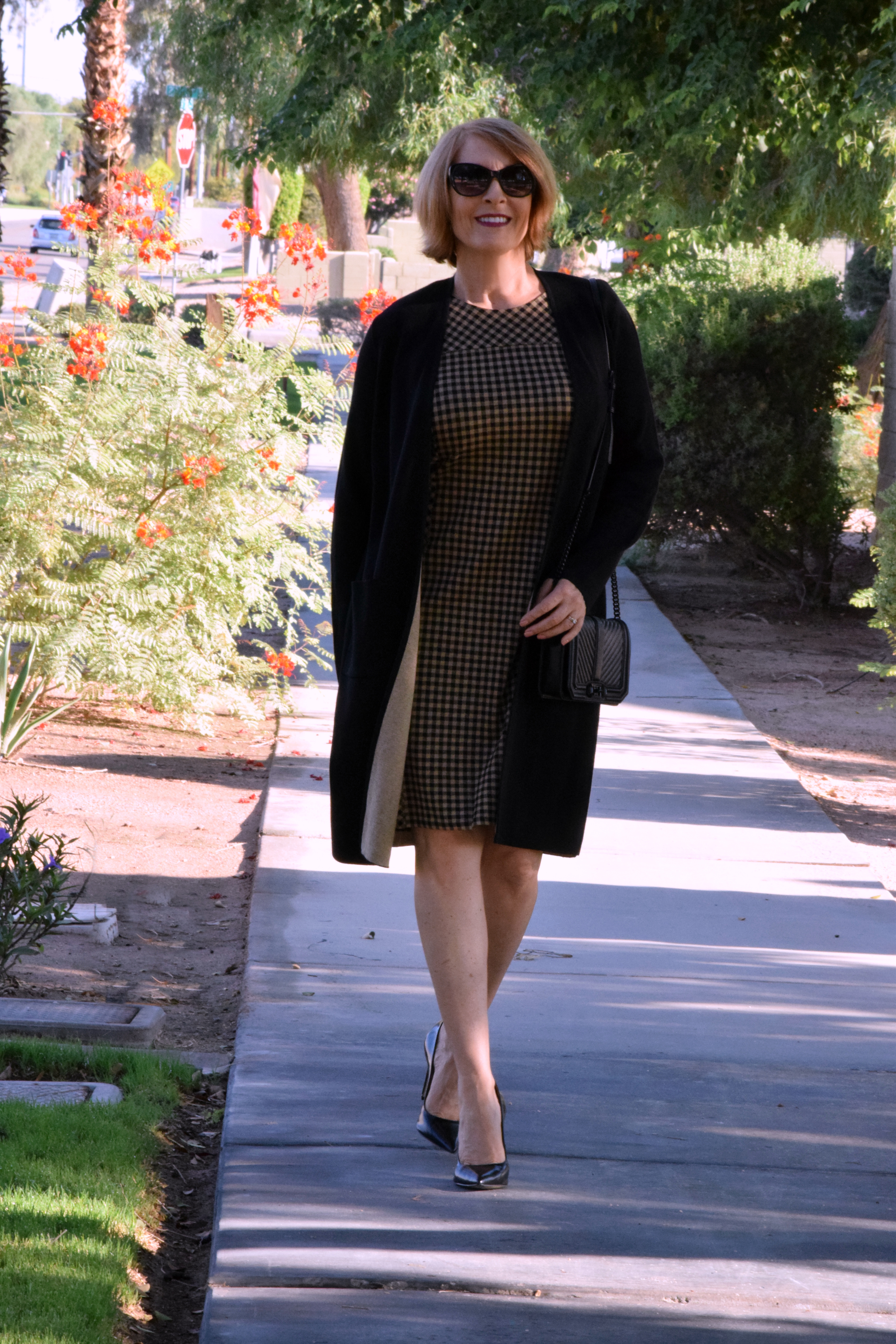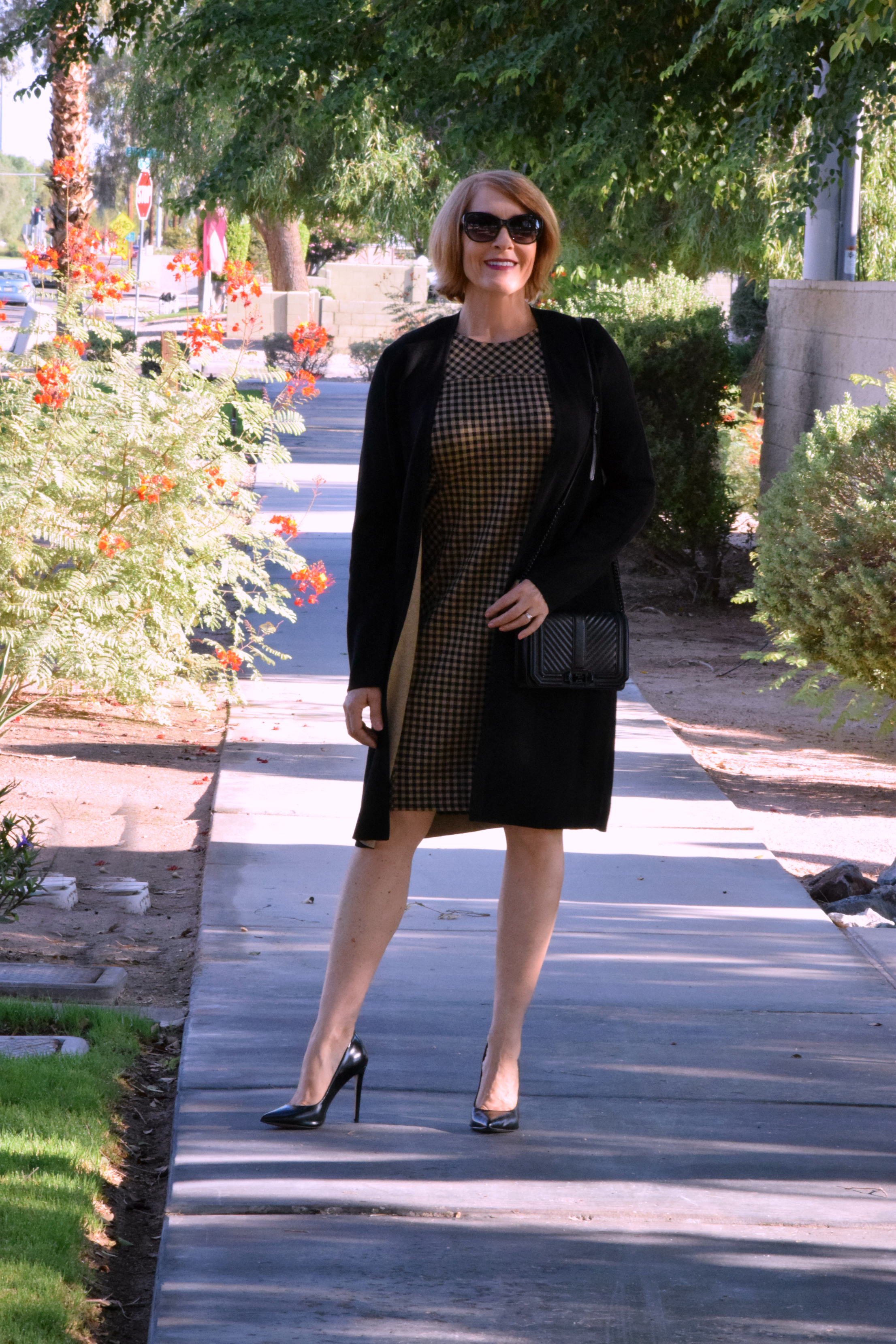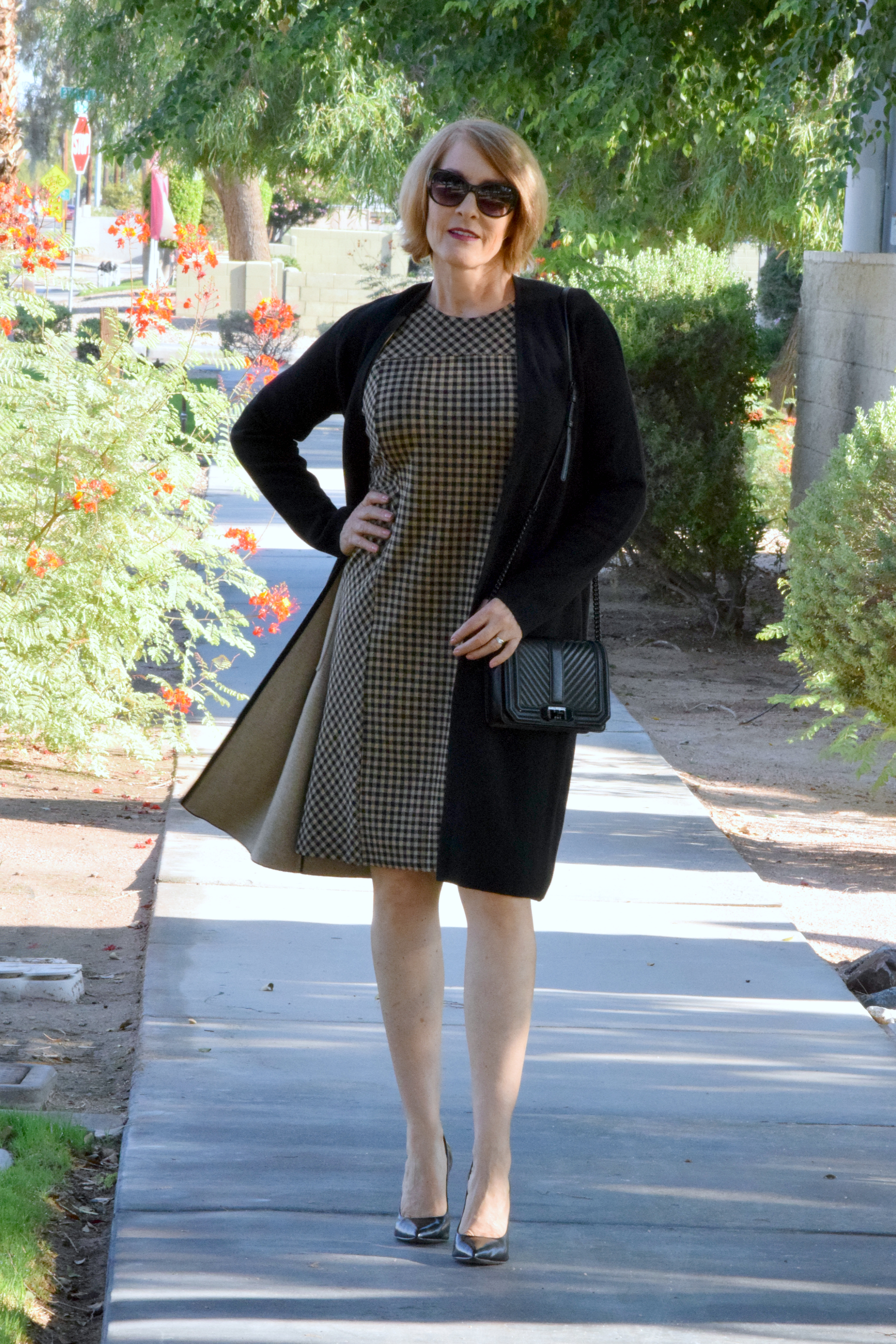 Do you ever want to dress up a skirt or shift dress, but a blazer just sounds too confining? A long-line sweater could be the answer. The key to achieving a tailored look with a sweater is a tight, smooth knit. Big, bulky sweaters have their place, but they don't lend themselves to the streamlined effect.
To further the "it's like a suit but not really" impact, coordinating pieces are key.  I paired these two great J.Jill separates to create a comfortable ensemble that works like a suit but feels so much better!  I loved playing with the checked dress pattern and the way it works with the two-toned sweater.  Although only the black side of the sweater has a pocket, the reverse side looks really cool – tan sweater with black seams resembling piping.  I think I need to show that version in a future post. . .
This dress runs a little big, so keep that in mind while ordering.  I'm no help – I wear anything from a two to a six, depending on the label.  I ordered a medium and should have opted for the small.  Don't tell anyone, but I have a giant clip holding the dress on my back to make it fit better.  That's great for photos but obviously not a real life solution.  I think I can alter the dress myself, but I may exchange it.  Just a little heads up.
I hope you're having a wonderful week.  Thanks for stopping by!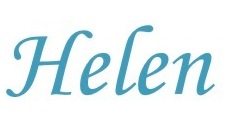 Thank you, J.Jill, for sponsoring this post.
J.Jill Checked Dress | J.Jill Sweater | Steve Madden Pumps | Rebecca Minkoff Bag | Sunglasses