What draws you most to a clothing item?  Is it the style?  Or are you drawn first to color?  Unless I see something on a mannequin, I think I'm most often piqued by the hue.  If a dress in hanging inconspicuously on a store hanger, can I honestly say I'm drawn to the style?
I don't have a favorite color.  It drives my granddaughter crazy.  Whenever she asks me about my favorite, I honestly tell her I don't have one.  I love so many.  I remember having my color profile created.  I sat with a consultant while she worked with me, determining which hues looked best with my skin, eyes and hair.  She said I would be naturally drawn to "my colors,"  those that worked best with my own tones.
In my case, that wasn't the case.  I'm drawn to so many hues!  Bright pinks are not supposed to flatter me, but my eye goes straight to them. Spring pastels?  Love them! Jewel tones?  Obsessed!  Given that lack of color criteria, what do I choose?  Honestly, it's whatever speaks to me on any given shopping trip, like this fabulous plum.  For example, this dress isn't normally my style.  I'm not a boho girl by any stretch: I'm normally found in tailored styles.  This was truly a case of color over style, but I liked the style because of the color.  Is that weird?
What about you?  Are you drawn first to color?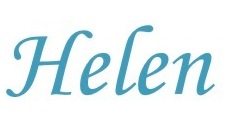 Dillard's Dress, other options  here, here, and here  |  Louis Vuitton Bag (old), similar here,  here, here  and below  |  Valentino Rockstuds , or try these