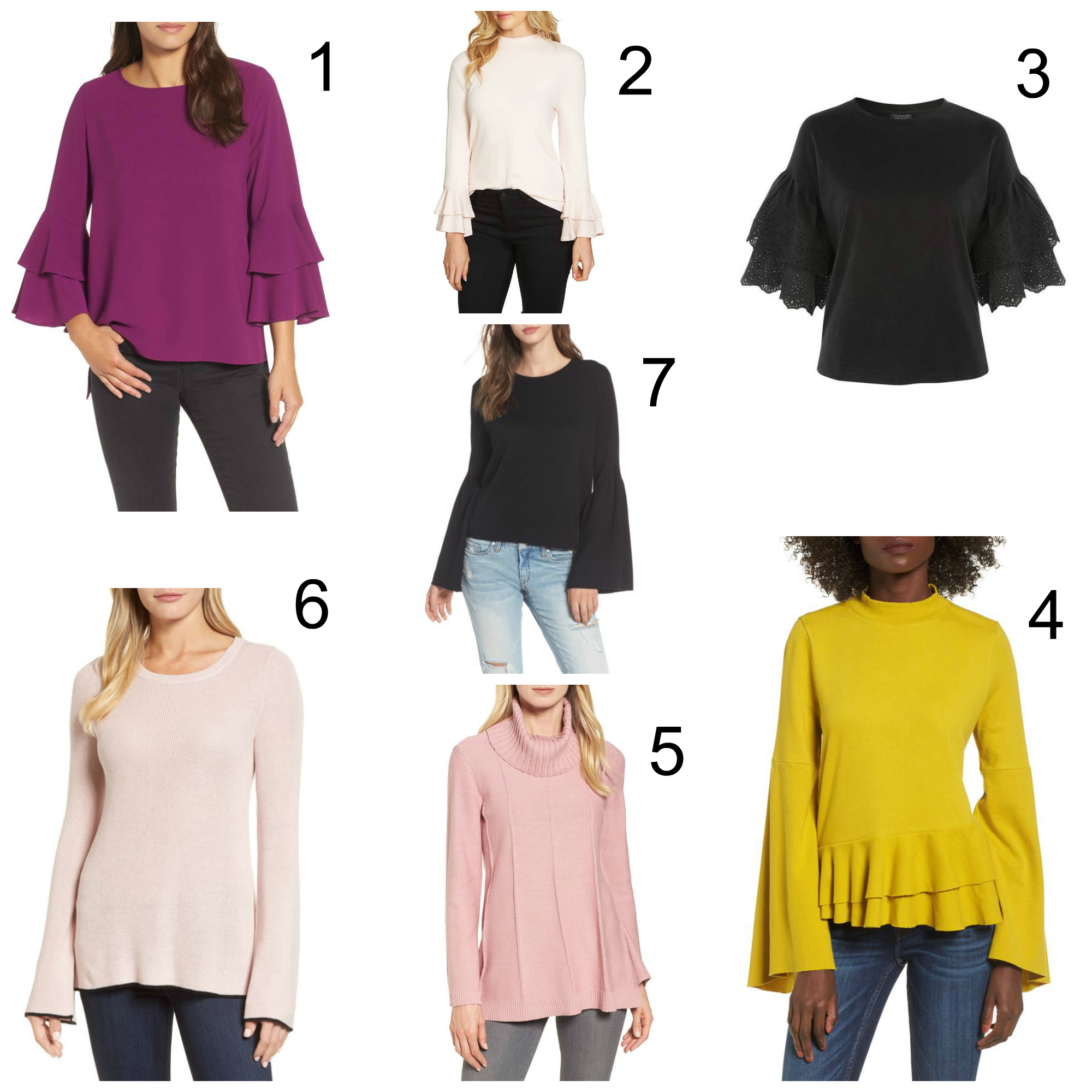 A couple of things going on in life right now. One, I'm loving all things flared. A bit of a departure for me since I've tended to be more tailored in my clothing choices in the past. I can't say I'm a Boho girl, but I am loving the way flares and bell sleeves seem so unrestricted. Maybe I'm just ready for bigger changes in my "look." Whatever the reason, it's fun to mix in a few unexpected pieces into the wardrobe. I've linked them here:
Another thing going on is the new house. I've been painting like a crazy person over the last few weeks. The previous owners of our new home had a love affair with bright colors. I love them too, but I wasn't so excited to have them on the walls. I've had to fight off five shades of pink (two of those in the kitchen!), a couple shades of yellow and yesterday, deep tangerine. Even though I'm wearing gloves, I manage to get white paint on my hands and nails and a few sprinkles in my hair. This creates a less than optimal backdrop for real photos, so I've been the Collage Queen of late. I'm happy to say I'm almost finished (whew!) which will give me time to shop a bit and pose for photos sans paint.
Meanwhile, sales stop for no one, and there are a lot of them! It's a great time to pick up Christmas decor for next year (if you can still stand to look at Christmas decor). It's also a great time to grab those gift cards and add to your wardrobe at some killer prices. Today's collection of bell sleeves is a round-up of some of my favorites from Nordstrom's half-yearly sale. There are some great prices happening, which means items sell out pretty quickly. If you see something you like, you'd better jump on it. It won't last long in your cart.
As the year winds down we need to talk finances, too. Be sure to look for my last-minute tips before the end of the week.
Happy Wednesday Friends!