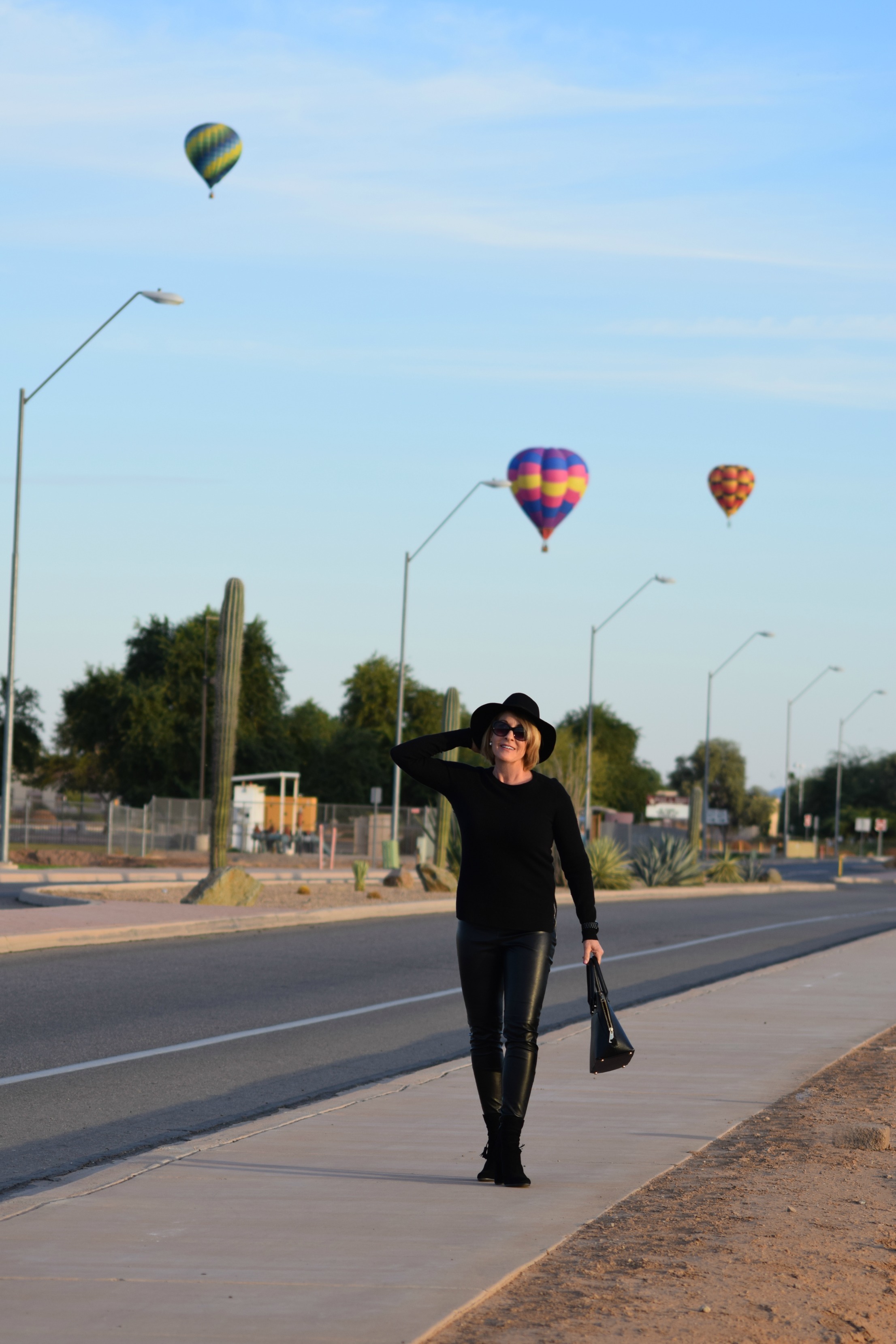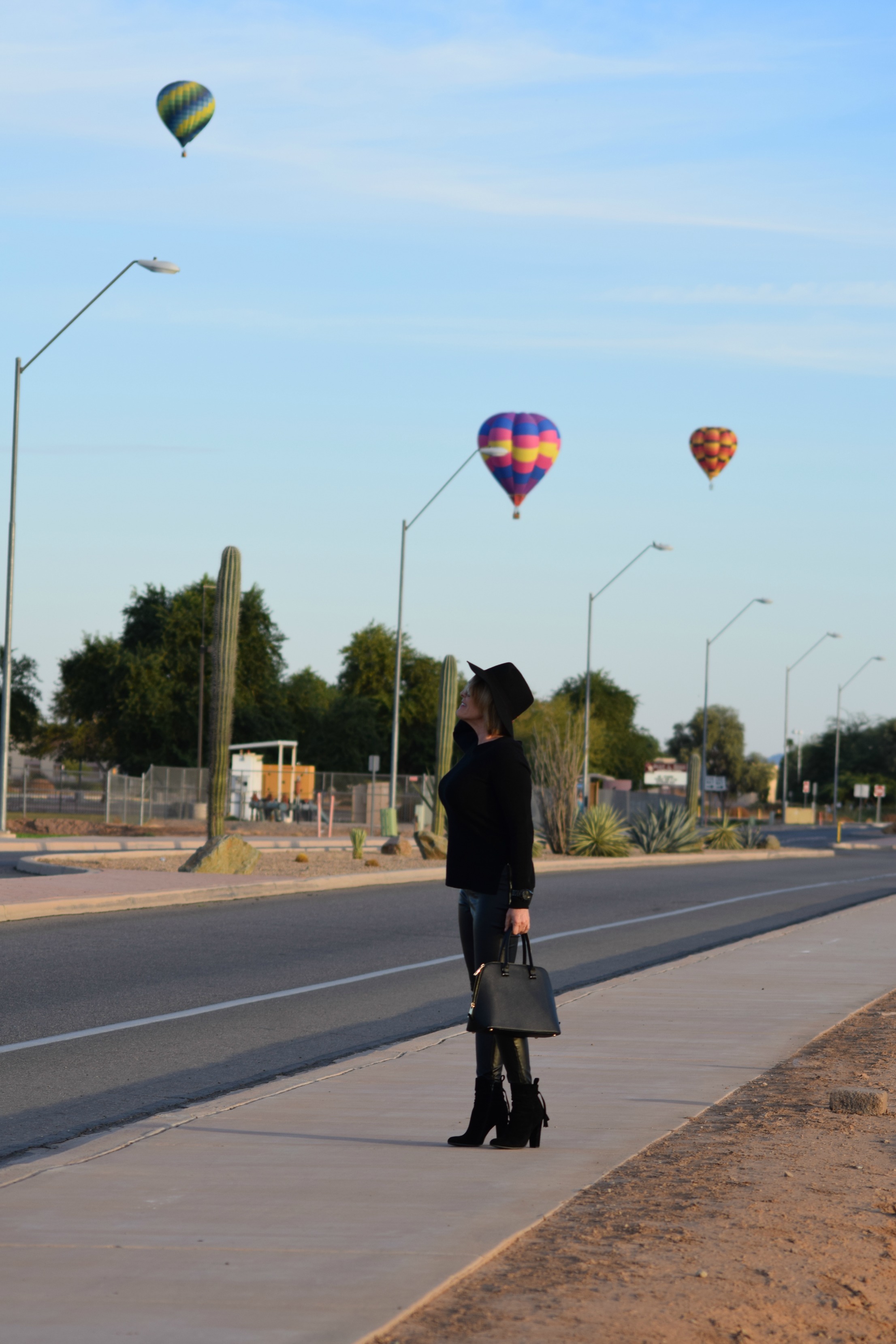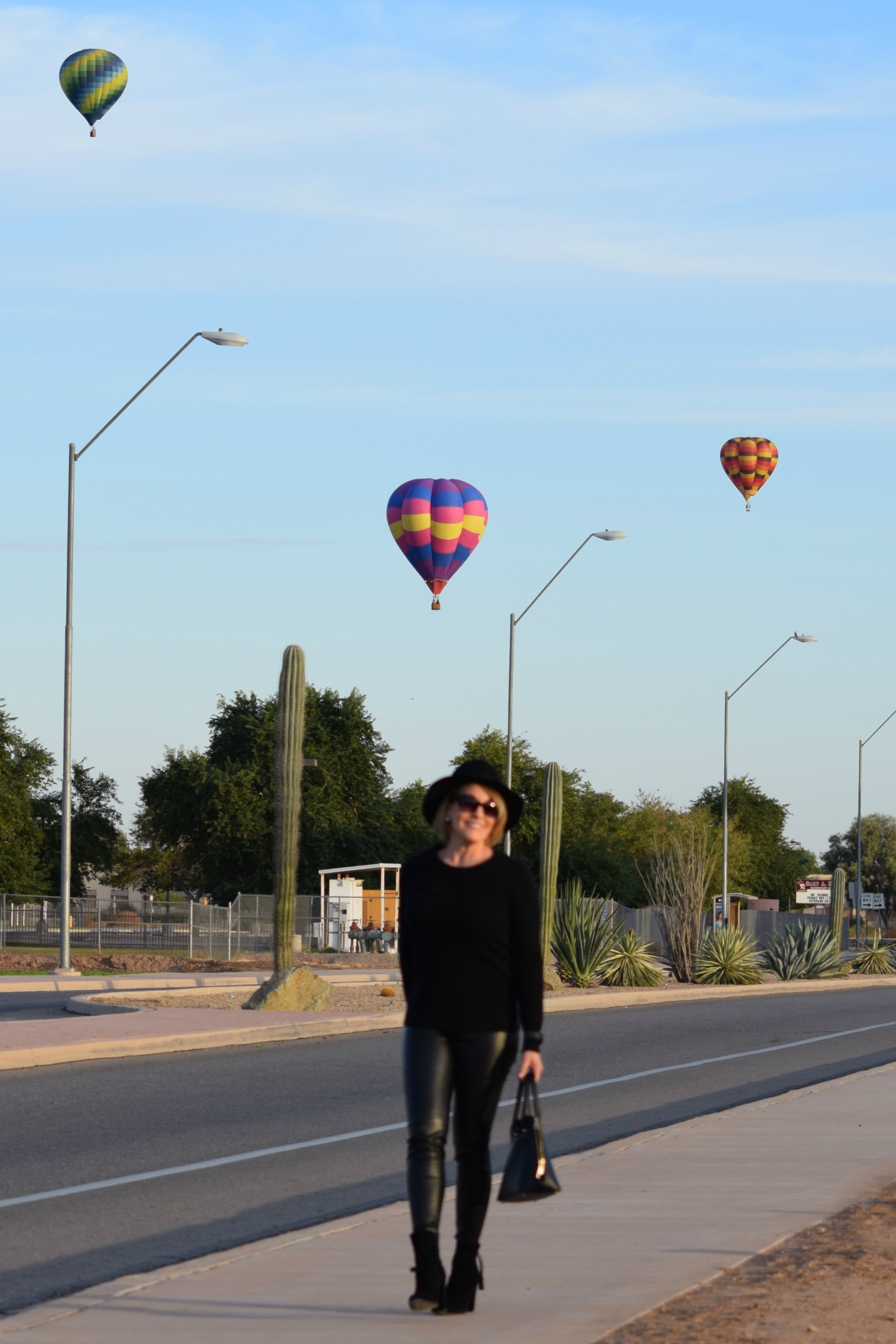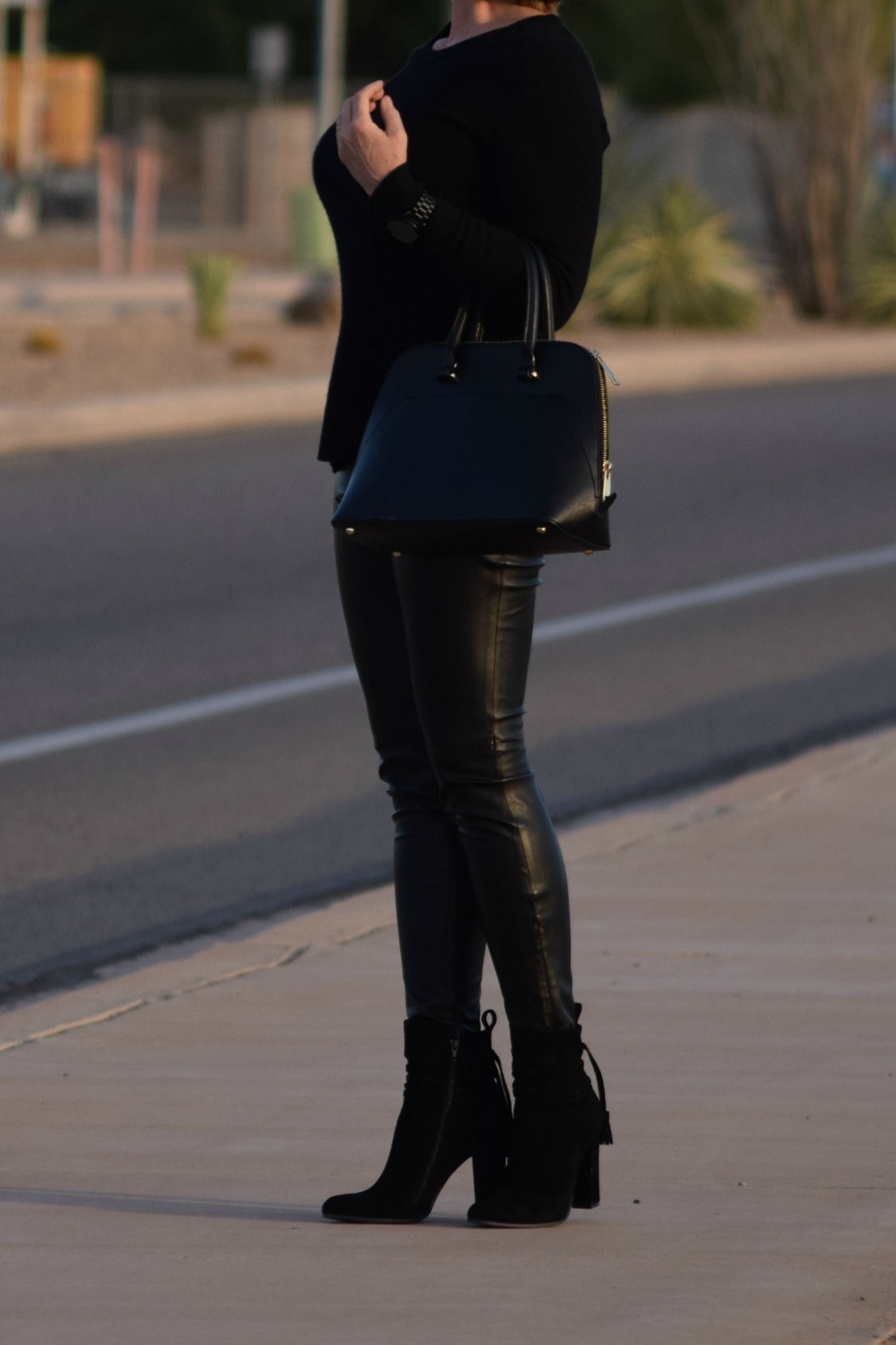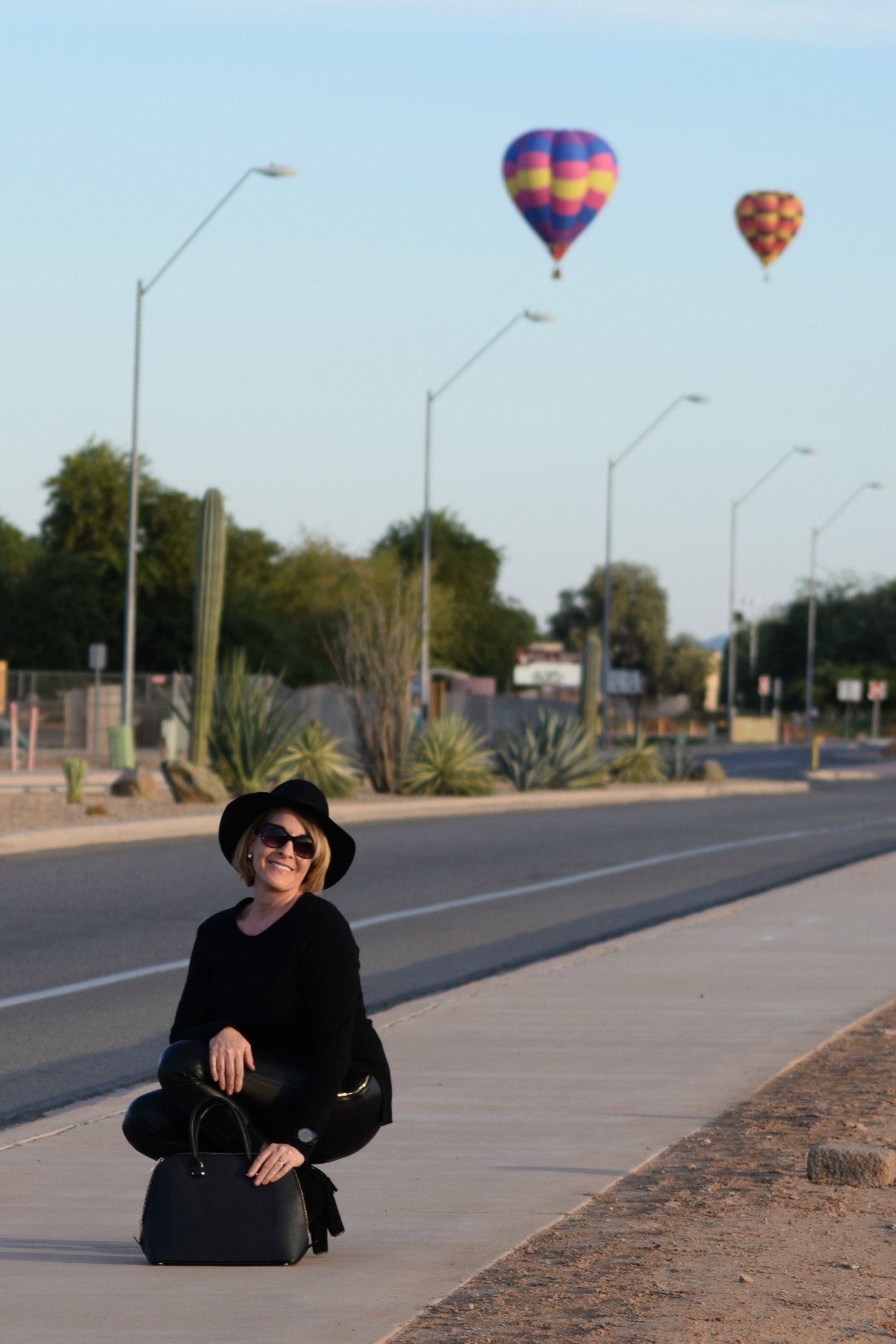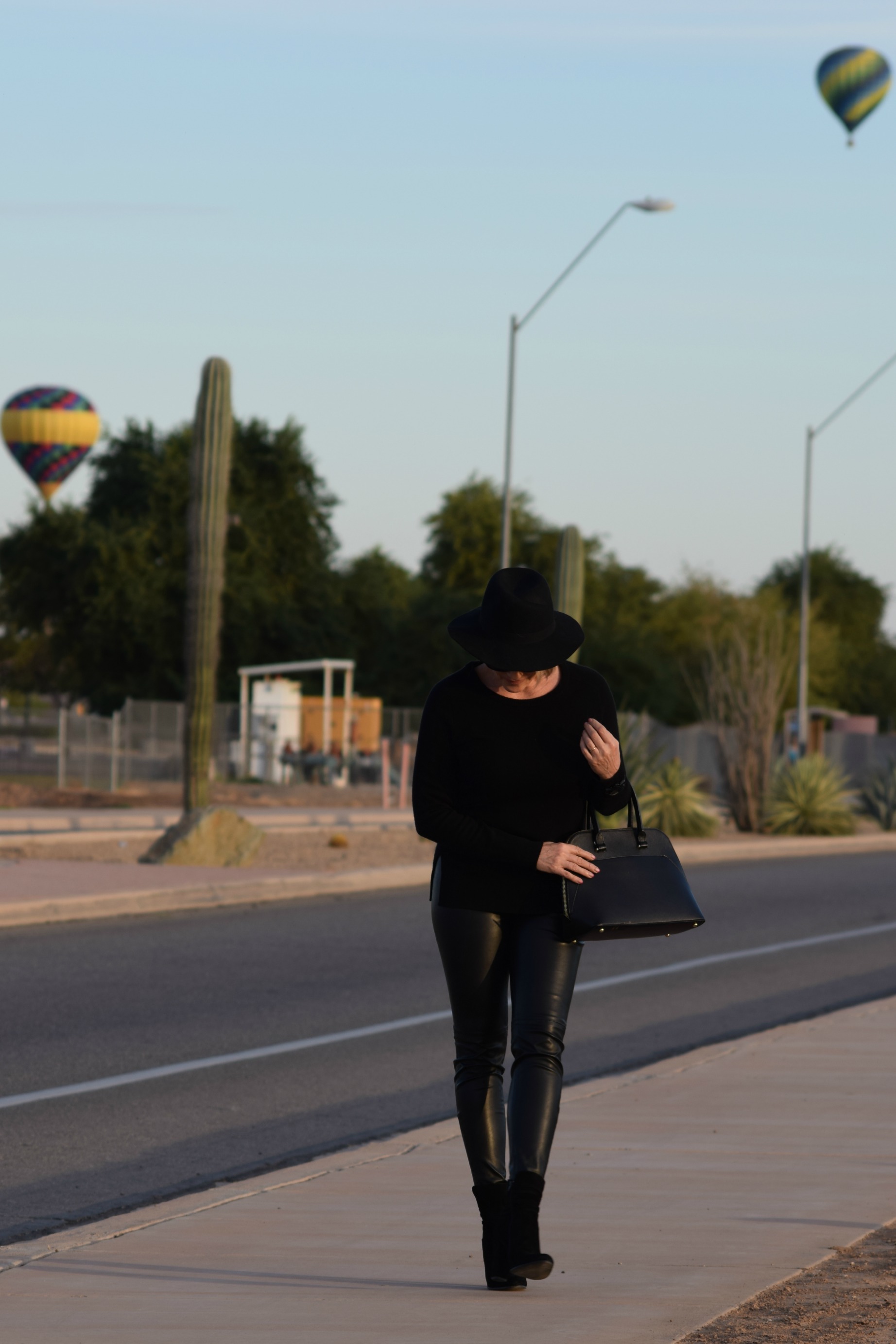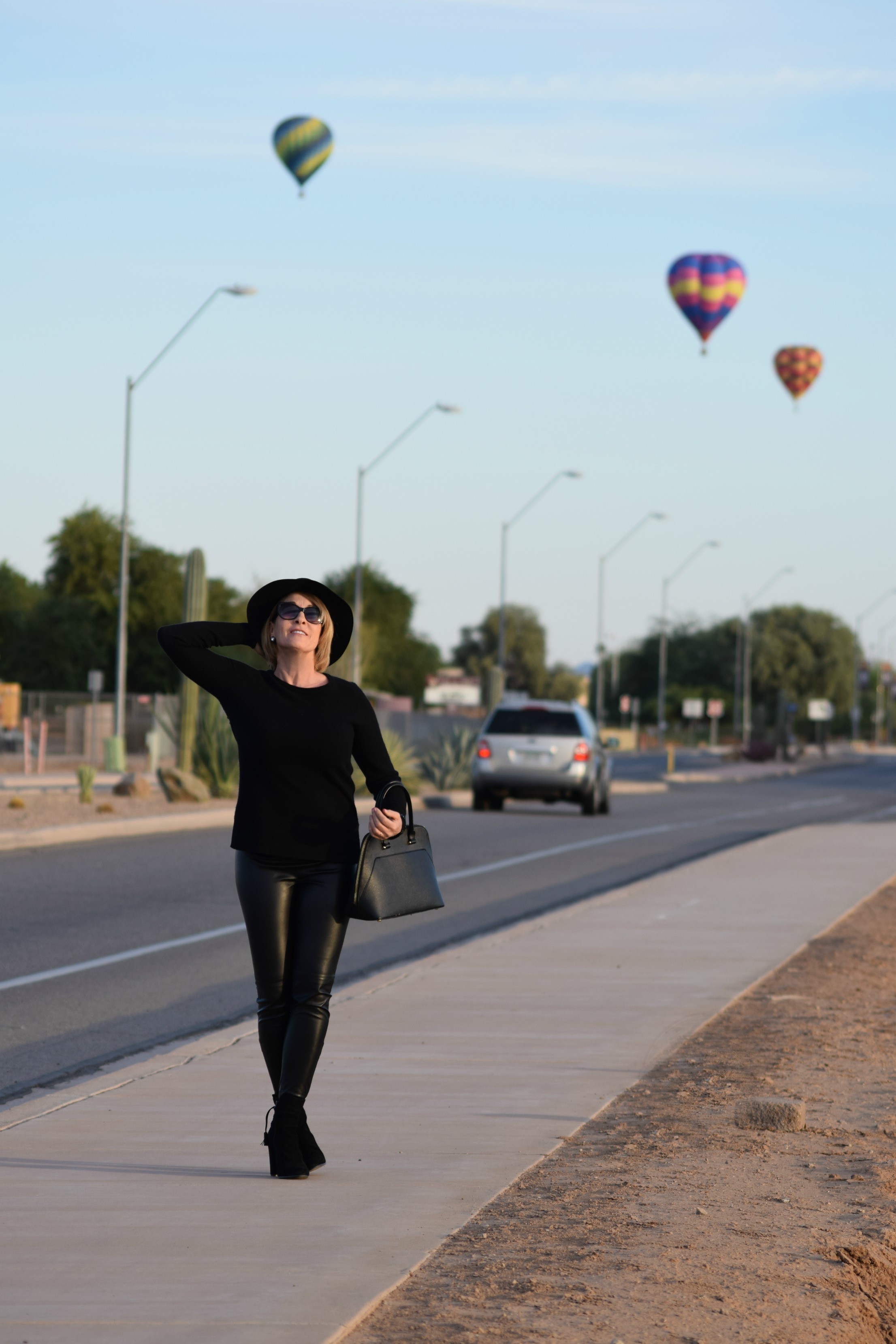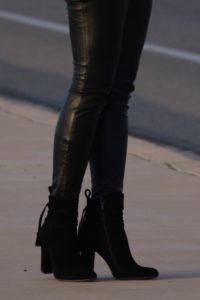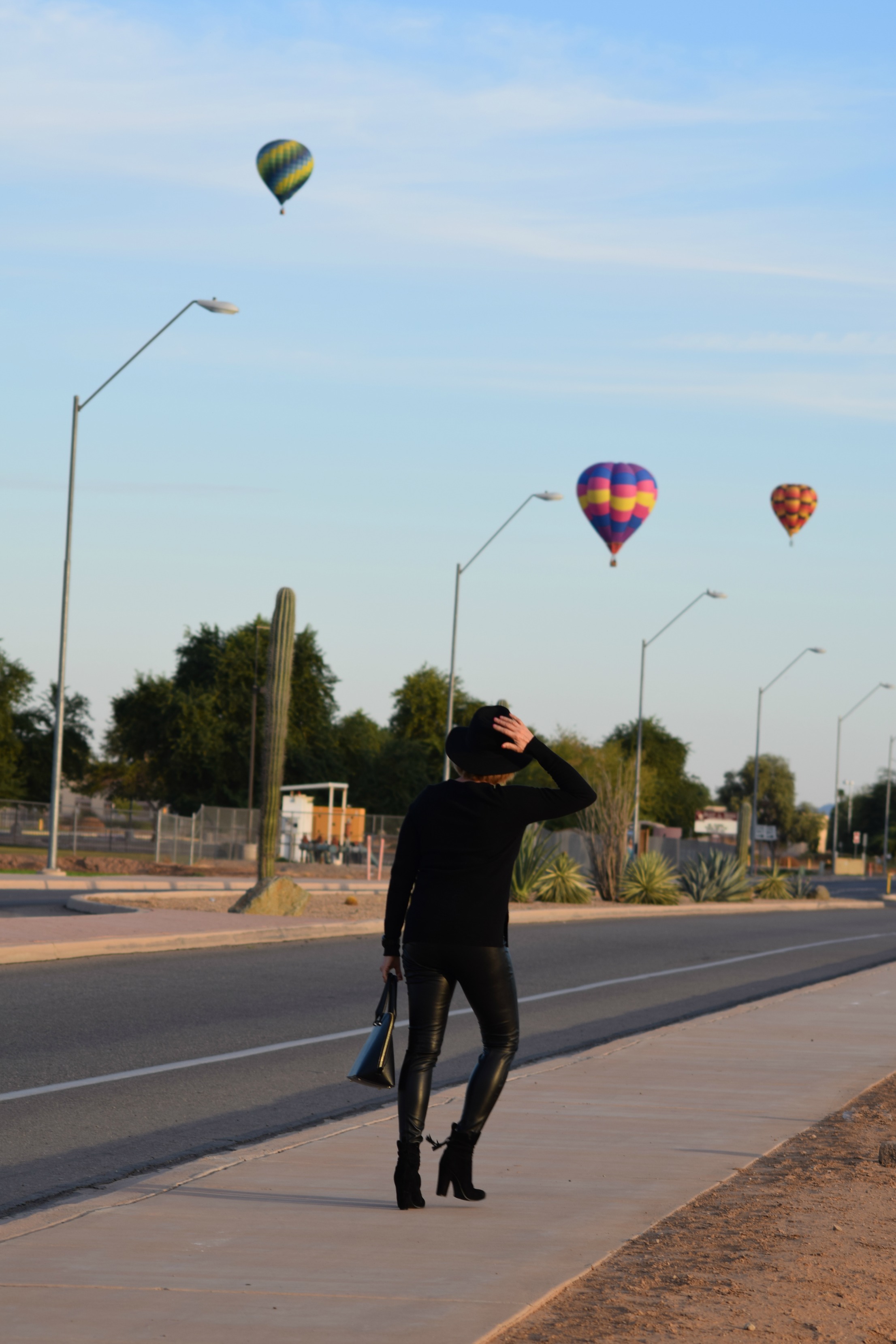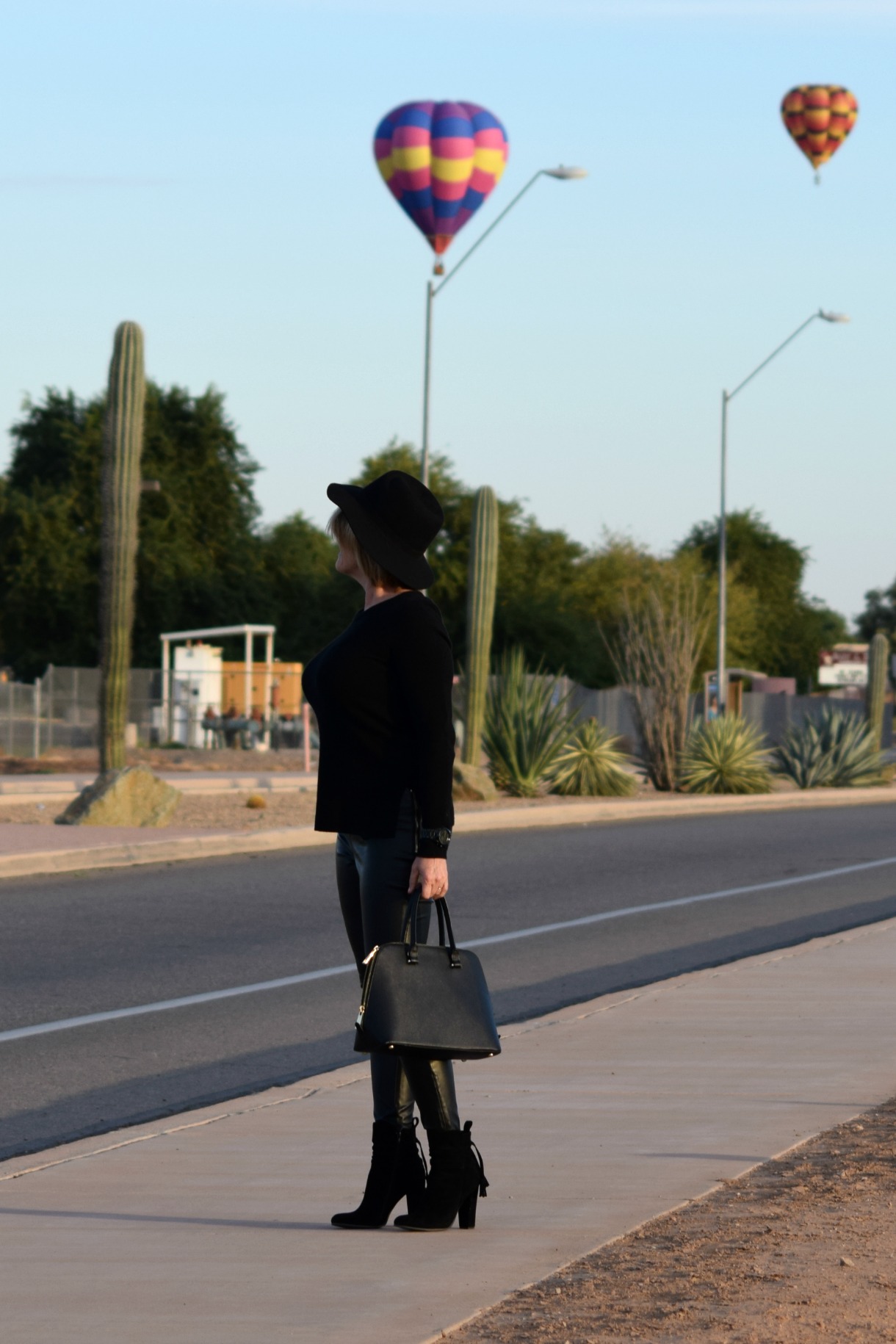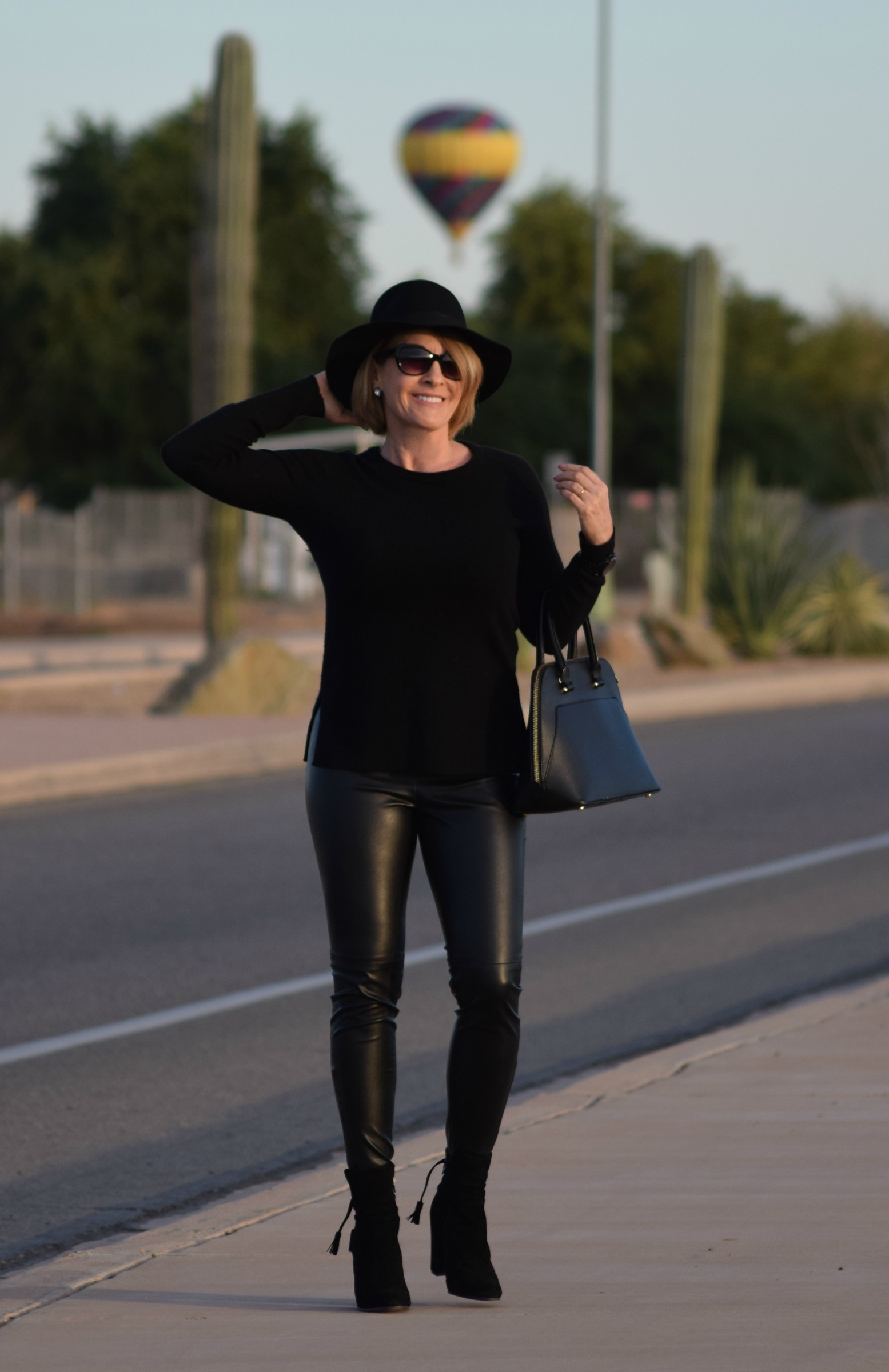 Sweater | Faux Leather Leggings | Hat | Earrings | Sunglasses | Watch |Tote •  Similar Tory Burch | Booties • Similar BCBGeneration | MAC Lip Pencil, Subculture | MAC Nude Lipstick • Creme d'Nude
A little black leather and hot air balloons this weekend.  Every year, our little city hosts the Colorado River Balloon Festival.  There has been a couple of times over the years when the winds have been too strong to launch but this year the weather was perfect.  The skies were clear, the breeze was pleasant, and the balloons were magnificent. It made for a fun backdrop during our photo shoot this weekend.
Now that fall is here, it's time to break out the leather leggings.  I love the edgy statement they make, so much more so when they're part of an all-black look.  I didn't want to break it up at all, so I refrained from adding a scarf or necklace.  Finishes are the story here: suede booties, smooth leggings and a cozy cashmere sweater.  Similar to a monochrome interior design palette, the interest comes from the variety of fabric textures.  Even my bag, purchased a couple of years ago from Zara, has a pebbled finish. Everything else is in this look is from Nordstrom, which makes shopping easy.  It's all one color but it's far from boring!
If full leather (or faux leather) leggings are a bit too much for you, you might try this alternative, also from Nordstrom.  The front is a moto-look faux leather; the back is more like yoga pants.  How's that for edgy comfort?  They're definitely on my wish list!
How do you style leather leggings?  Happy Monday!