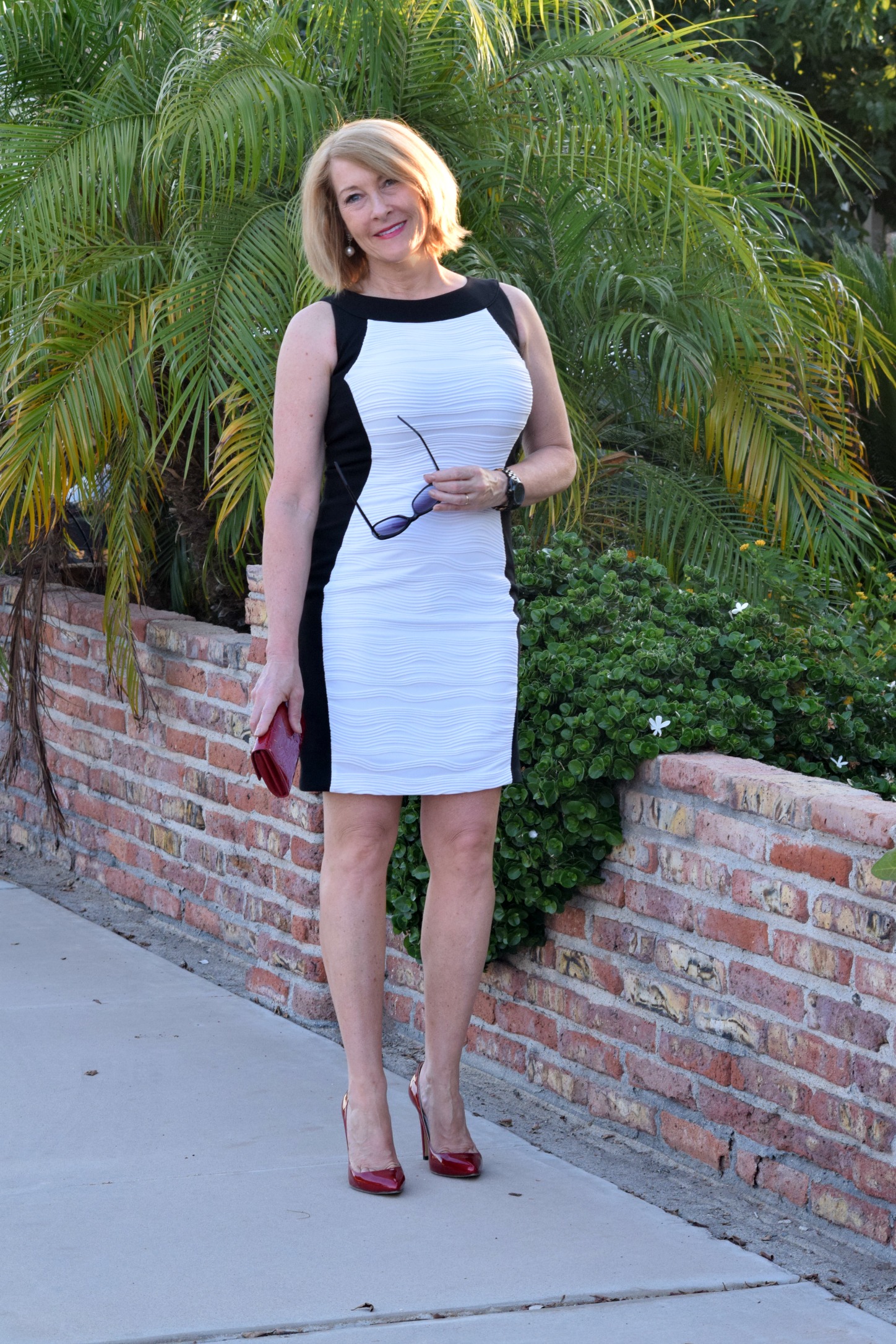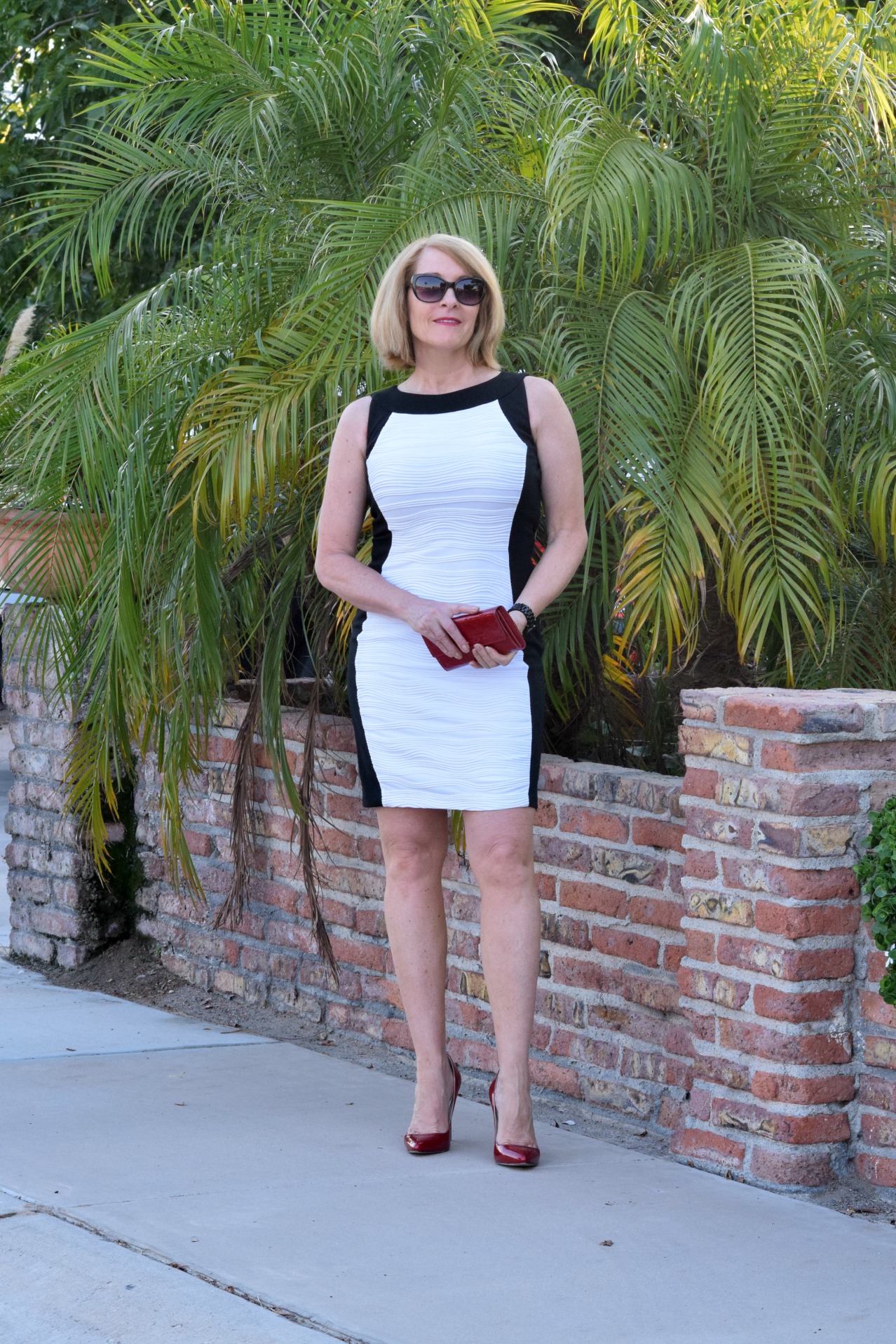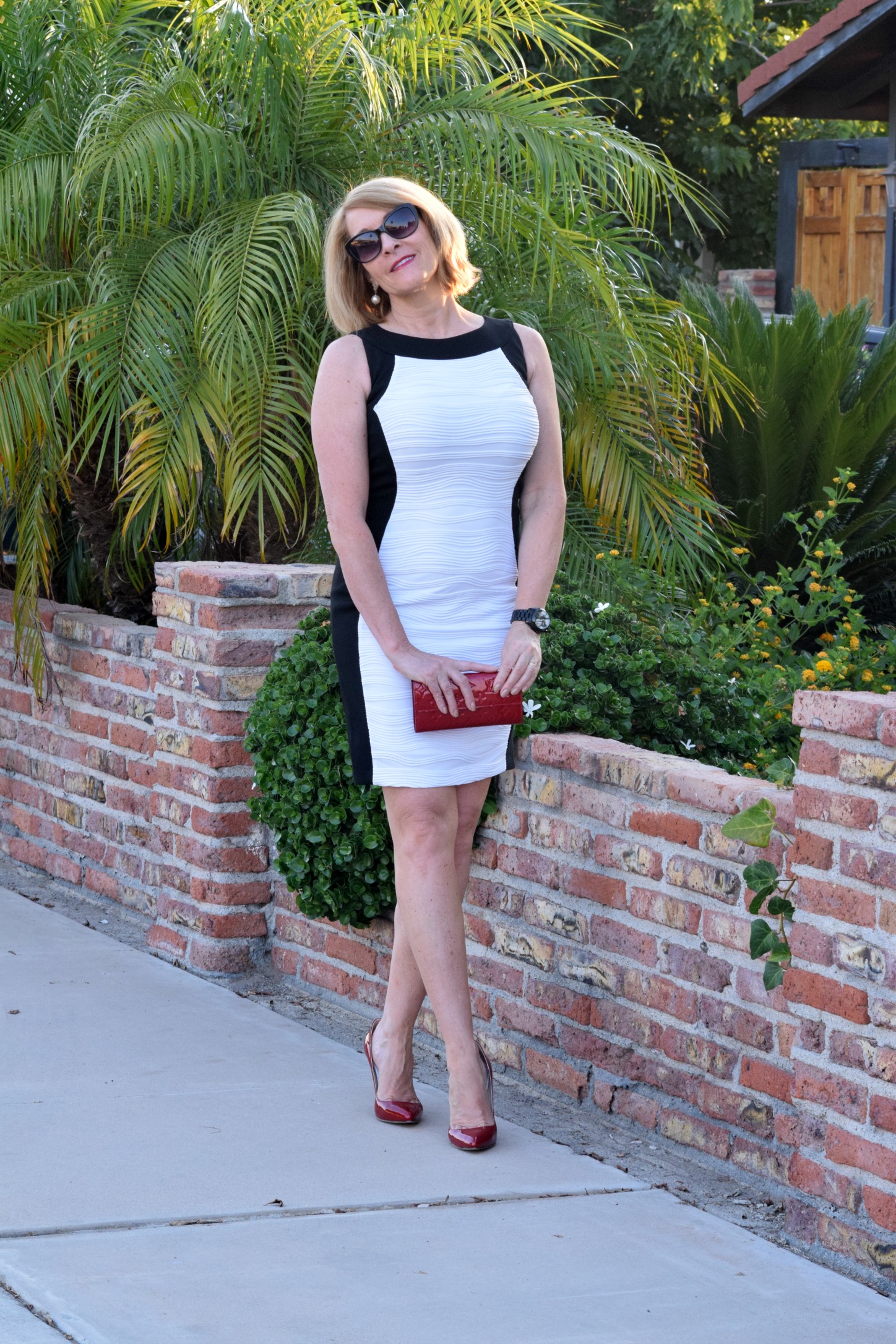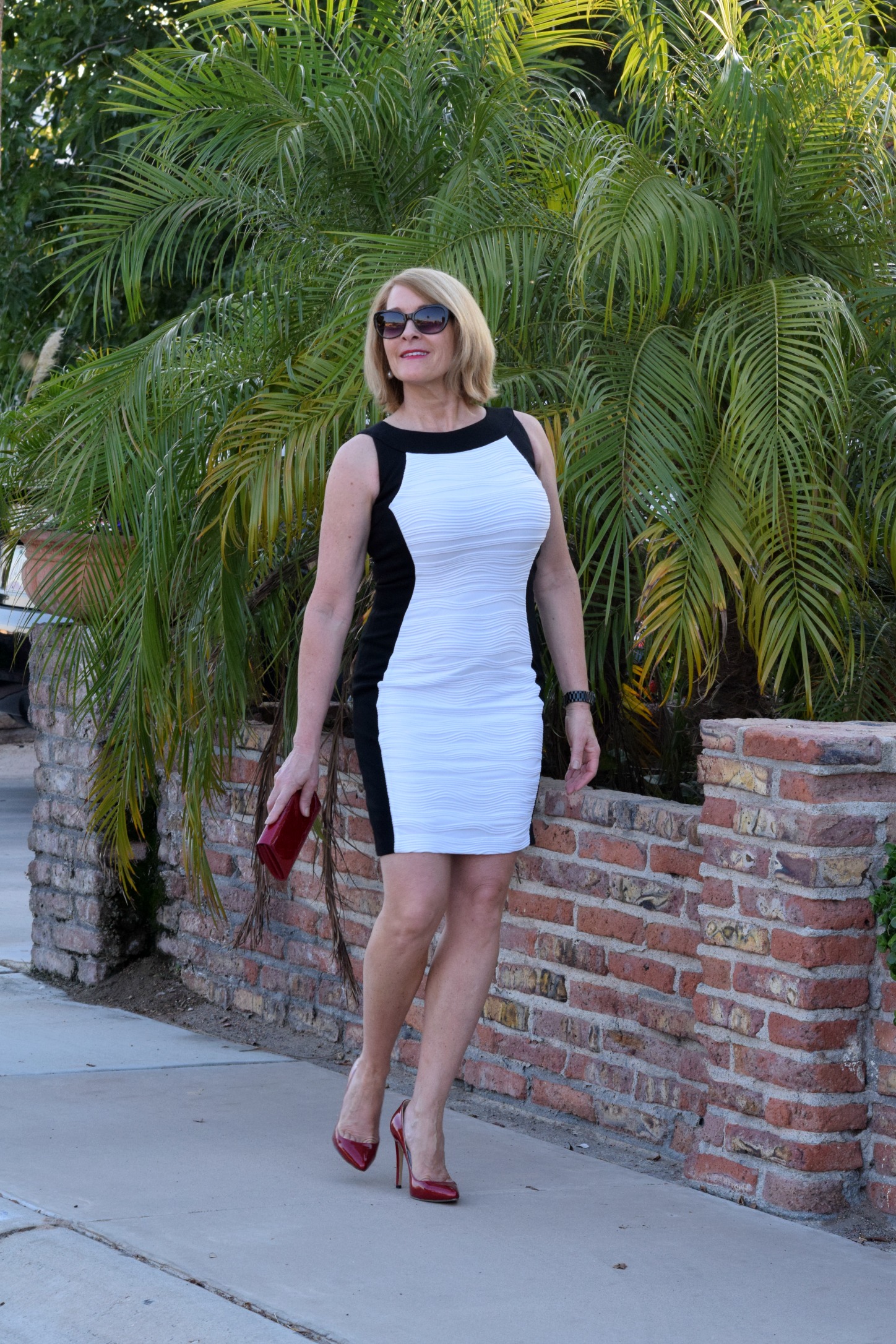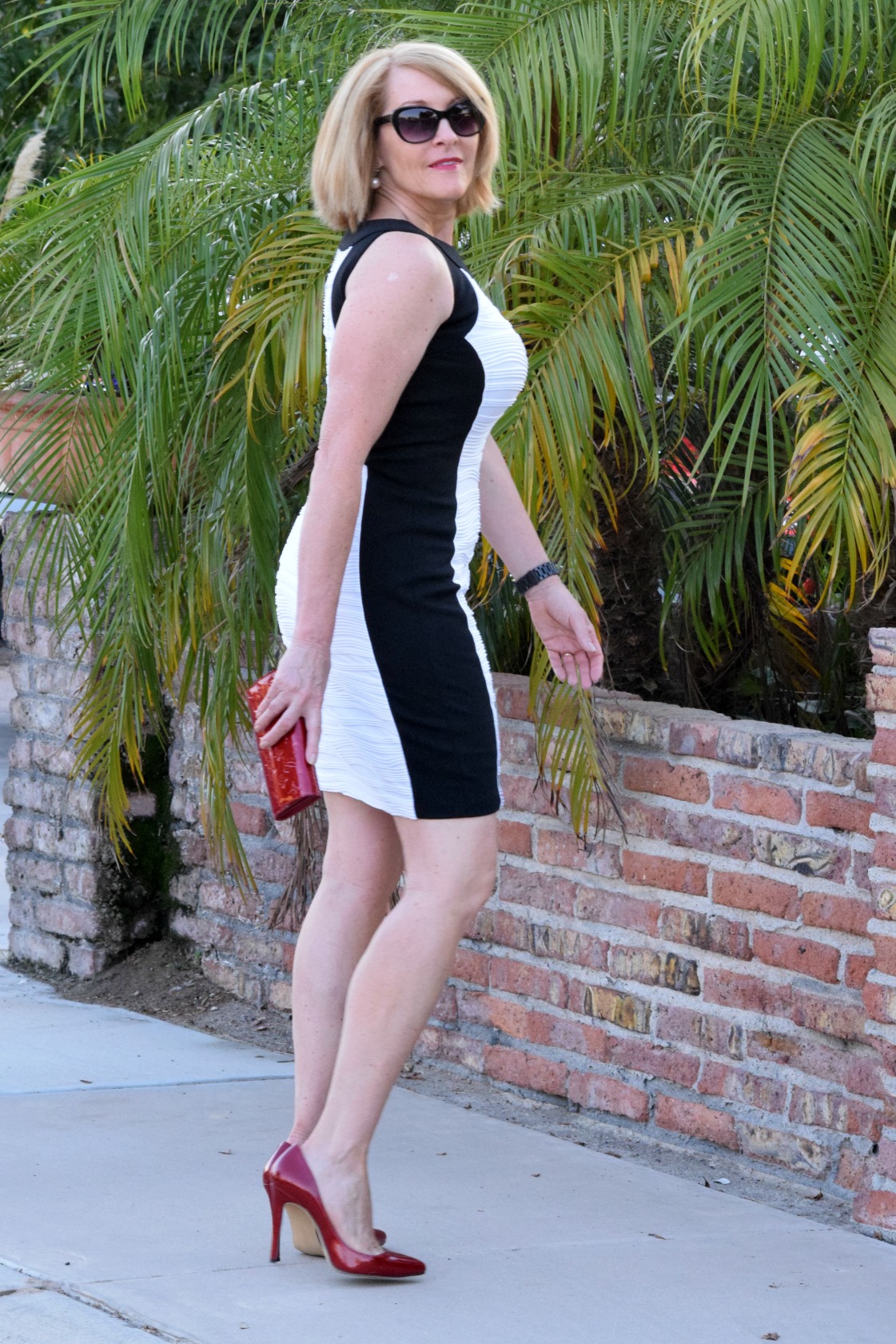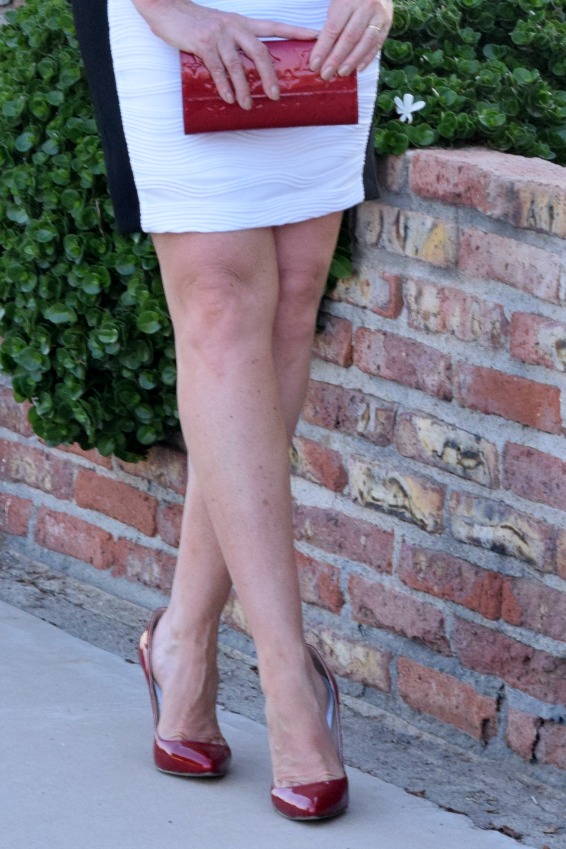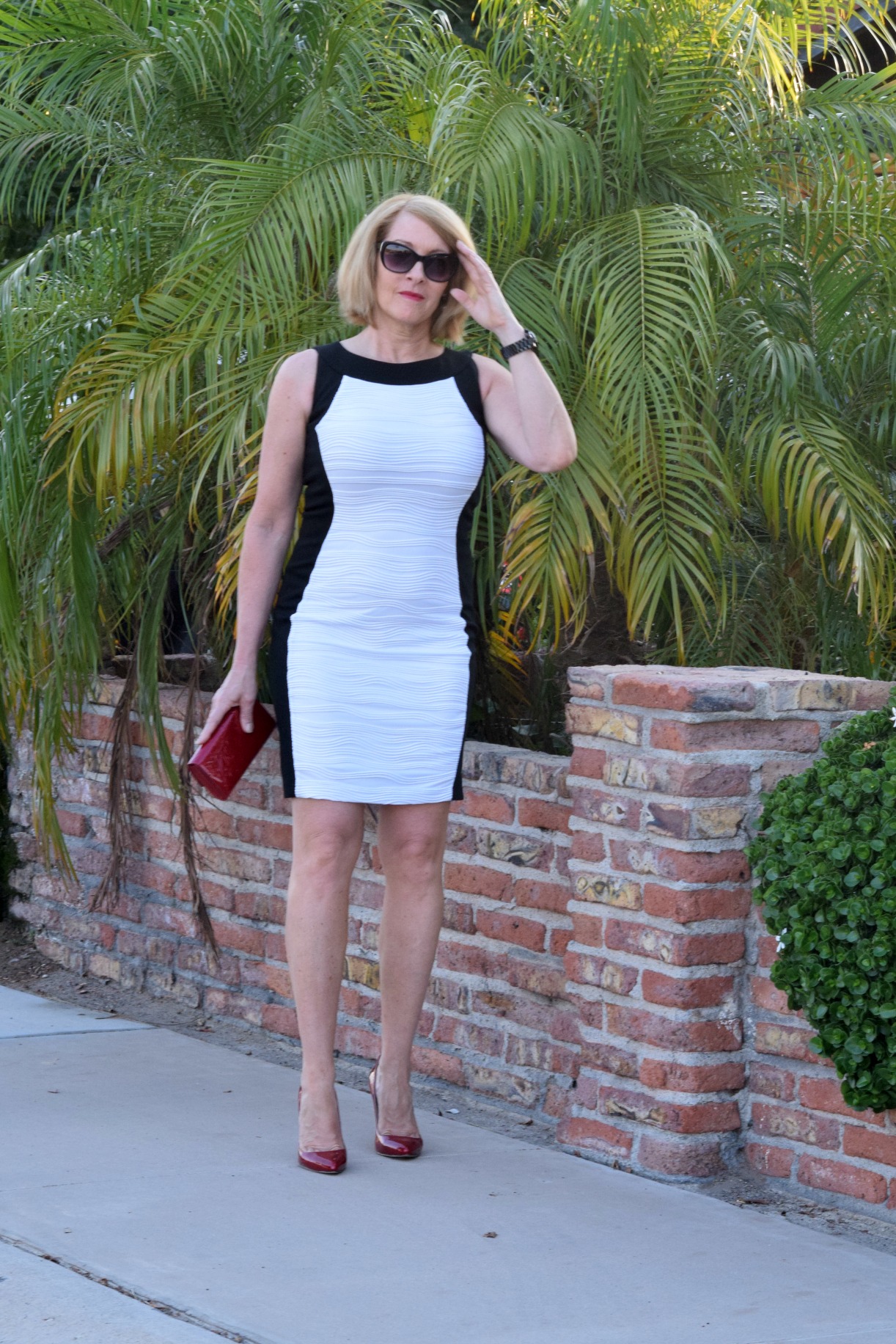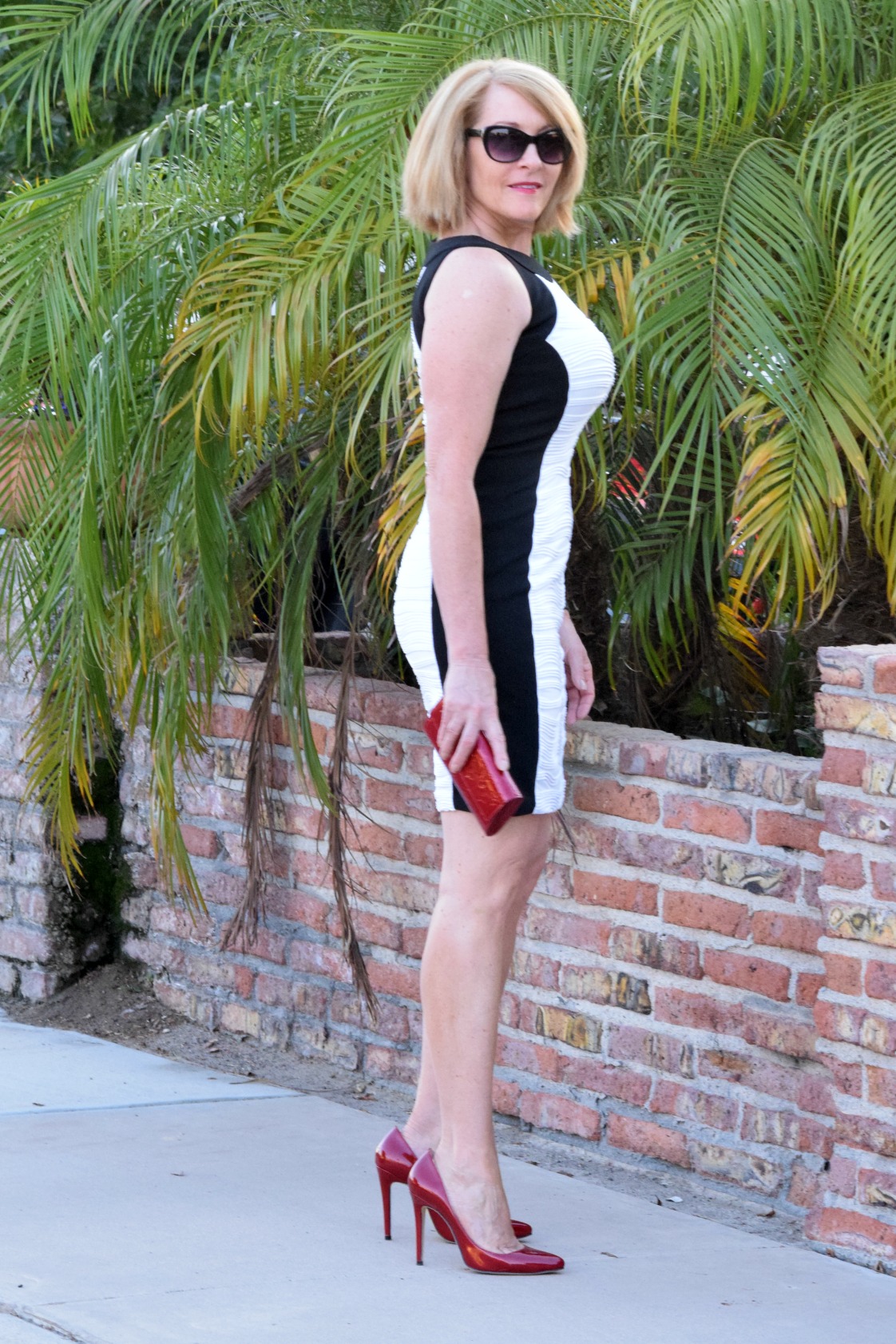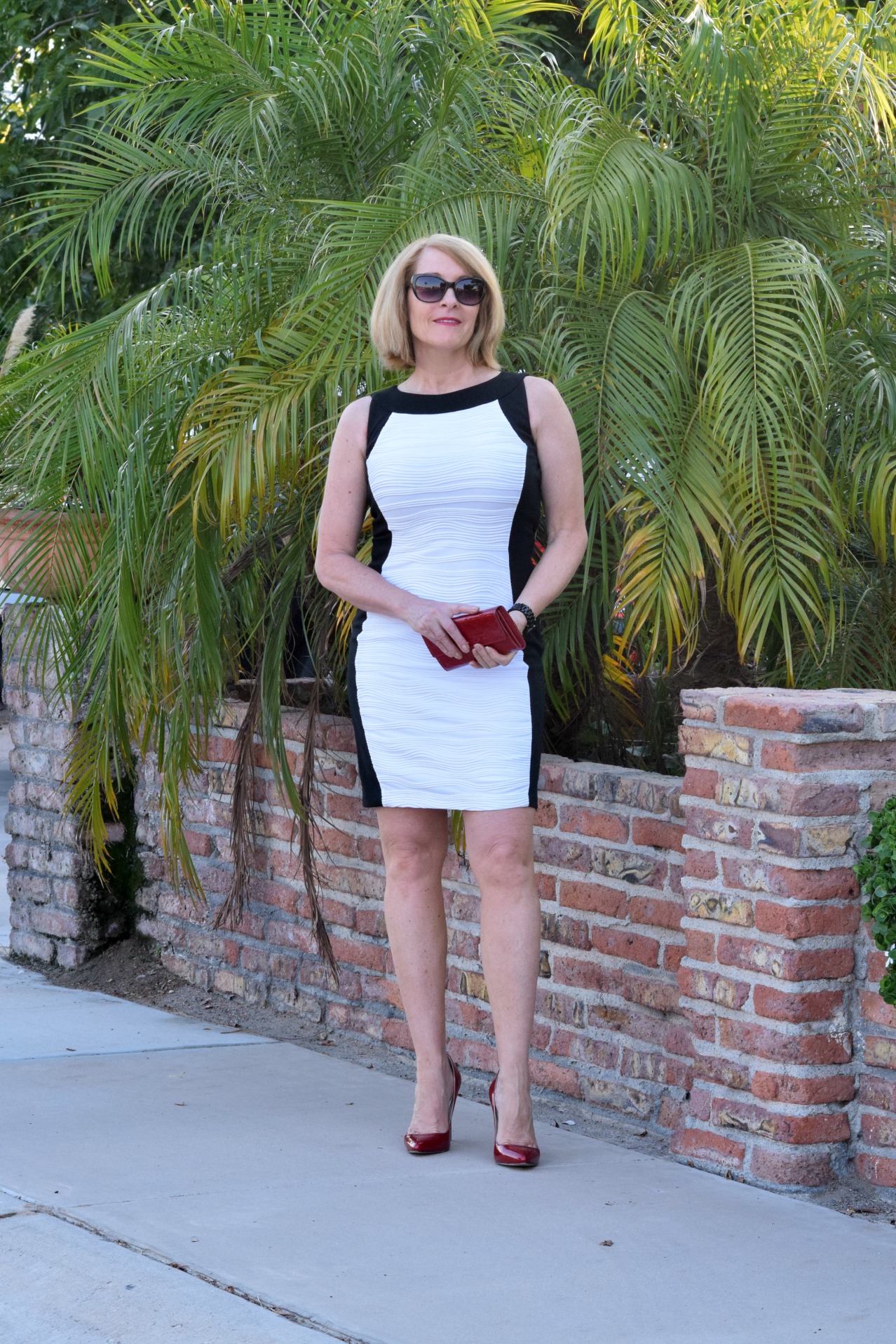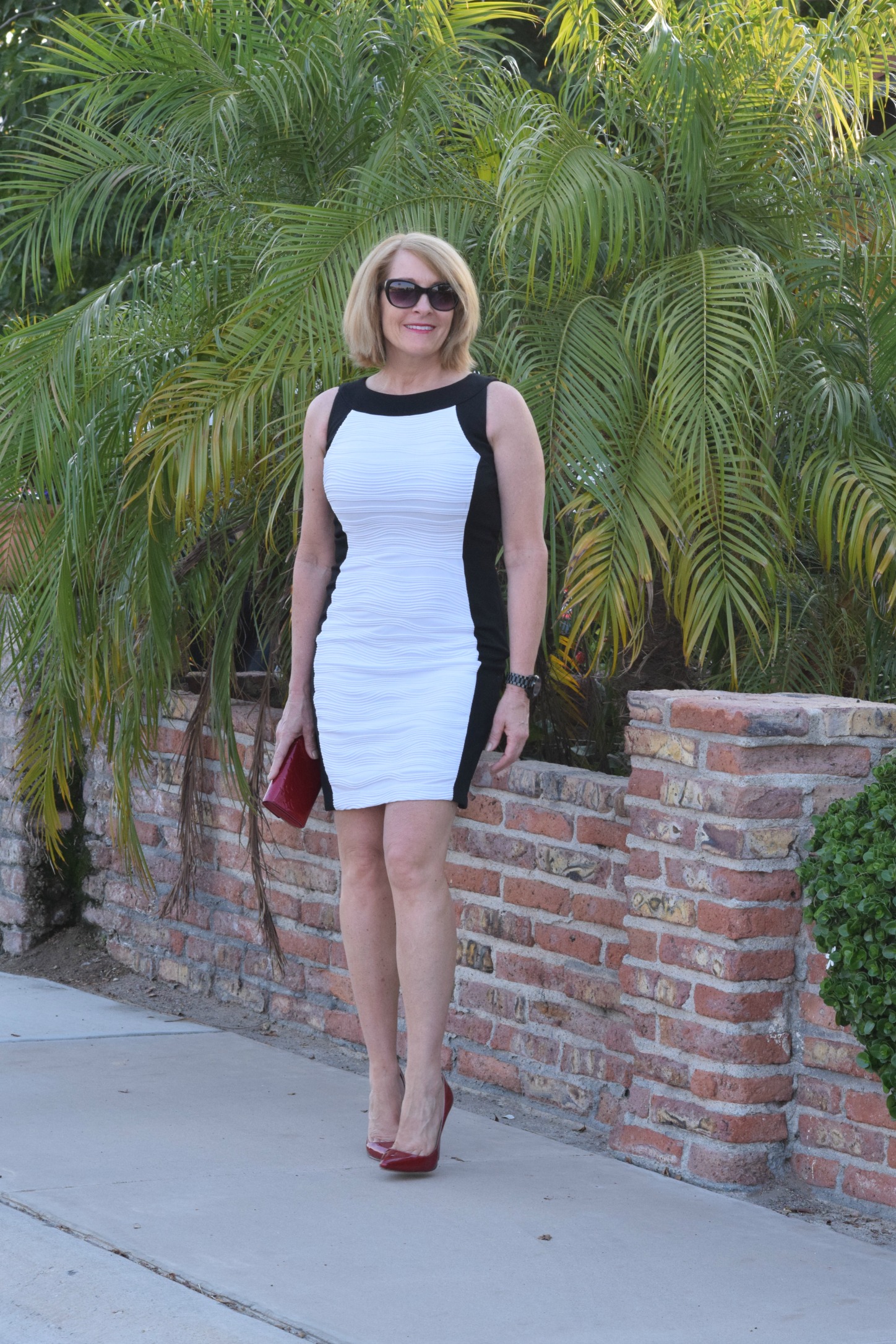 Dress • Calvin Klein | Shoes • Similar here and here | Earrings • Similar here |Watch • Michael Kors | Sunglasses • Ann Taylor | Wallet • Louis Vuitton, pre-owned here, less expensive version here | Lipstick • M·A·C Russian Red | Lip Gloss • M·A·C Russian Red
I love black and white with red accents.  Actually, I love most any standout color against a basic black and white background, but there is something special about red.  Perhaps it's because you can add a red lip, or even red nails, to carry the theme that much further.
This Calvin Klein dress is another one of those really comfortable dresses I love.  The black stripes along the sides are slimming for someone like me without much of a defined waist.  The white fabric has this fabulous pattern which adds another layer of visual interest.  It makes a great day-to-evening dress both for its look and its comfort
Today has special meaning on Haute Business – it's my 55th birthday!  I keep thinking of the Sammy Hagar song, I Can't Drive 55 and I'd say that sums me up metaphorically – I can't act "my age".  I have no intention of slowing down; there is still so much I want to do.   Fortunately, God has blessed me with health, strength and energy and I see no need to waste it.
I've found a little more courage and determination later in life – courage to try things, determination to see them through.  That's why I'm only now meeting some of my goals and why I still have so many more to claim.  I know it sounds cliche' but if I can do it, anyone can.  Don't let your age determine your gauge.
Have a wonderful Monday!