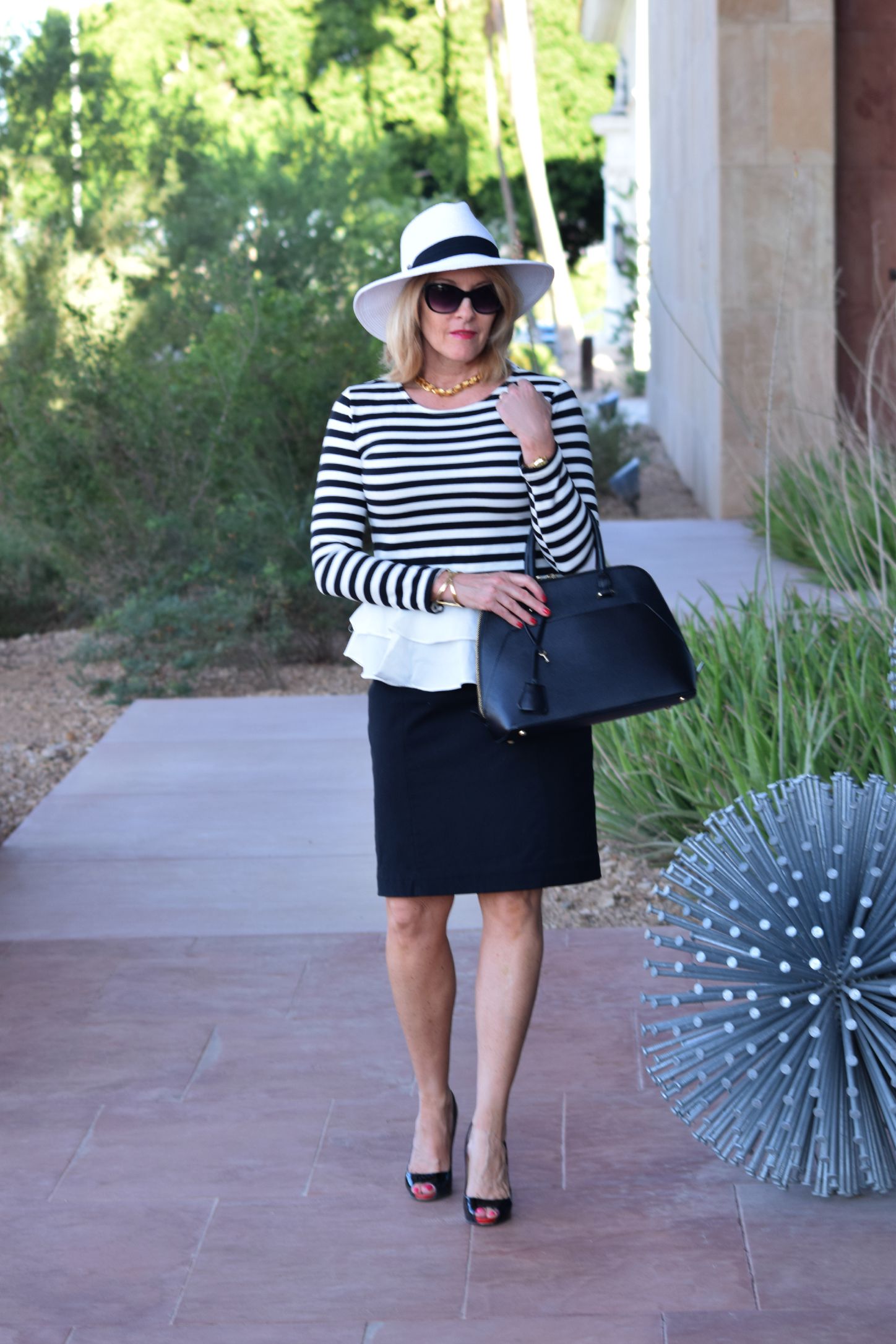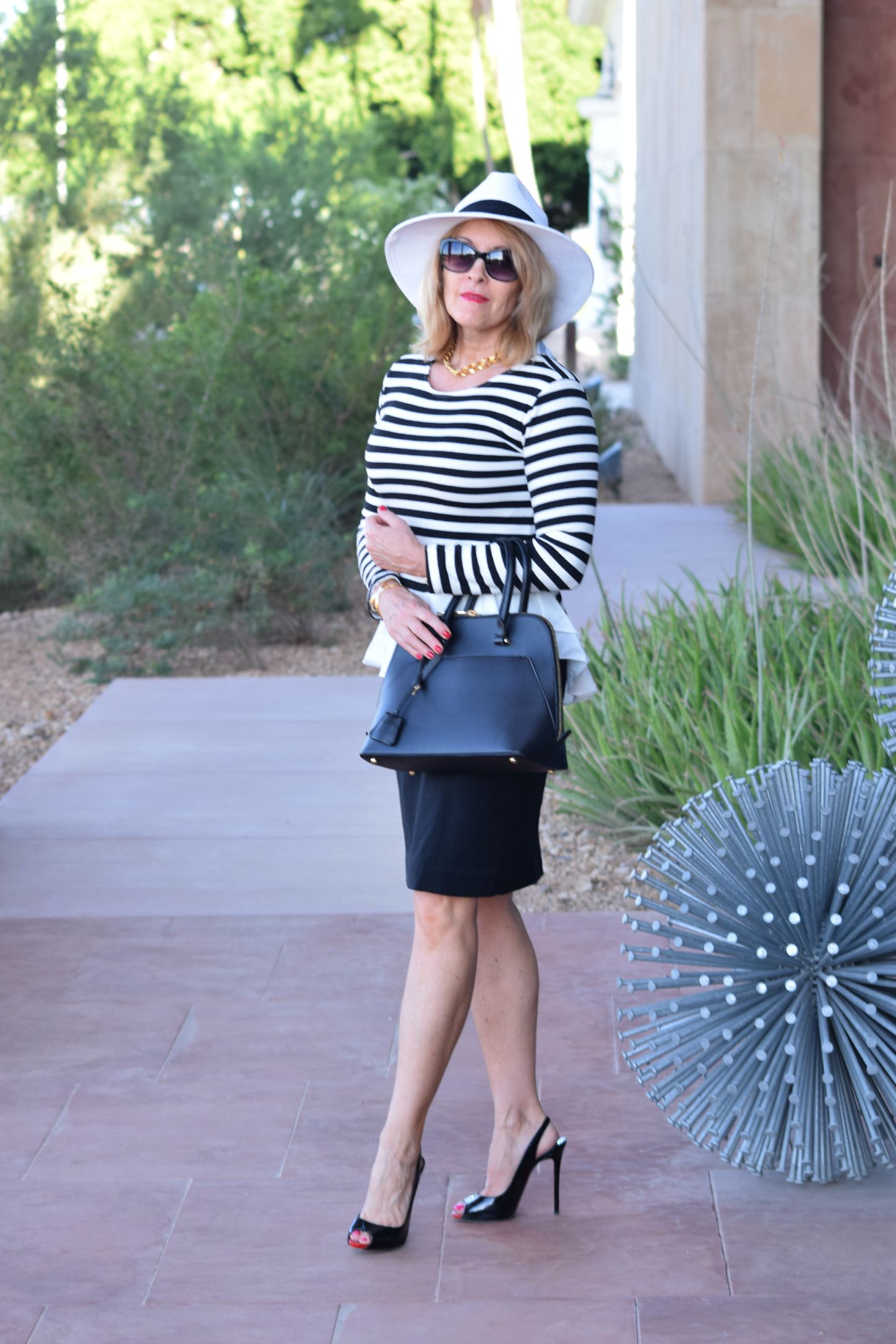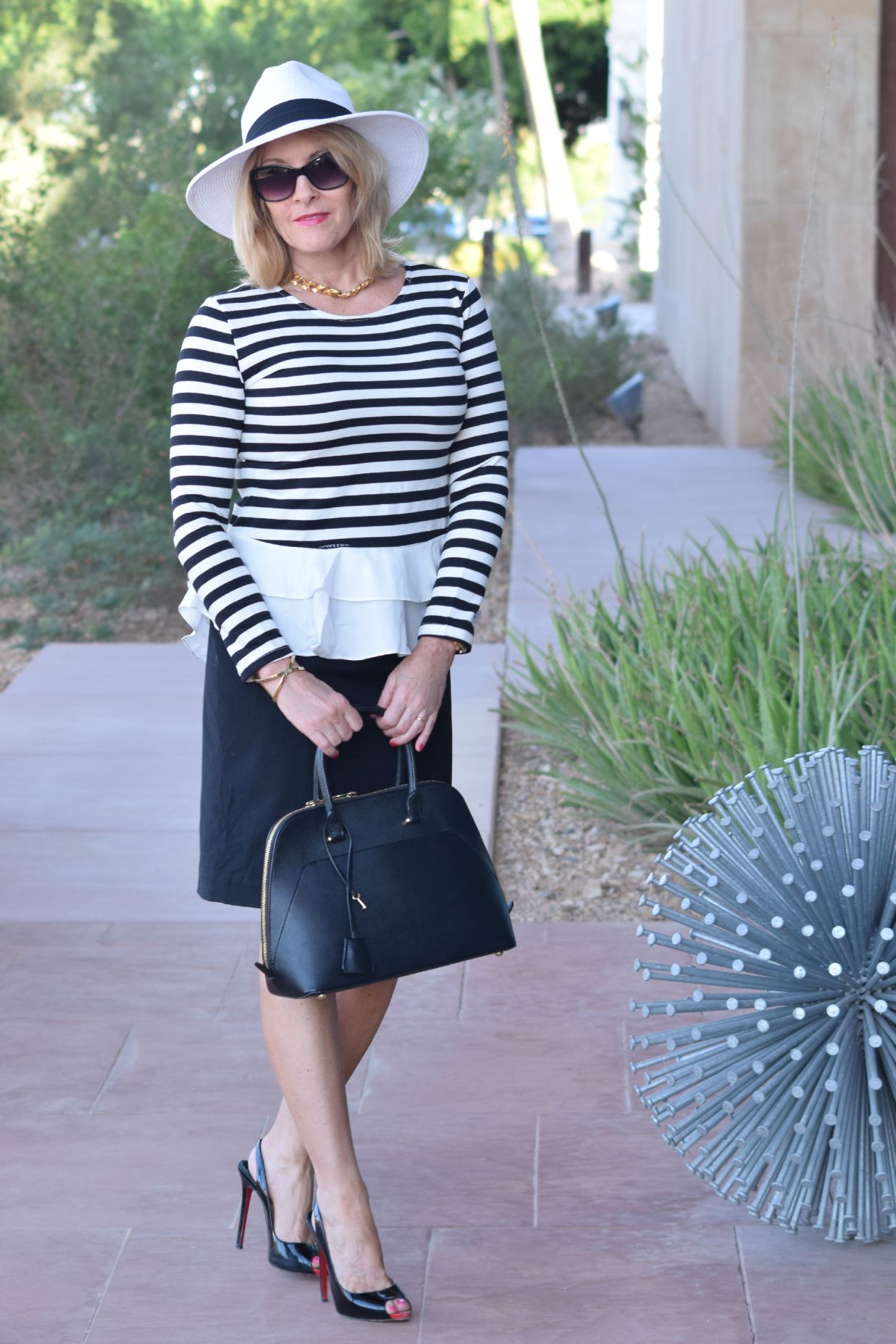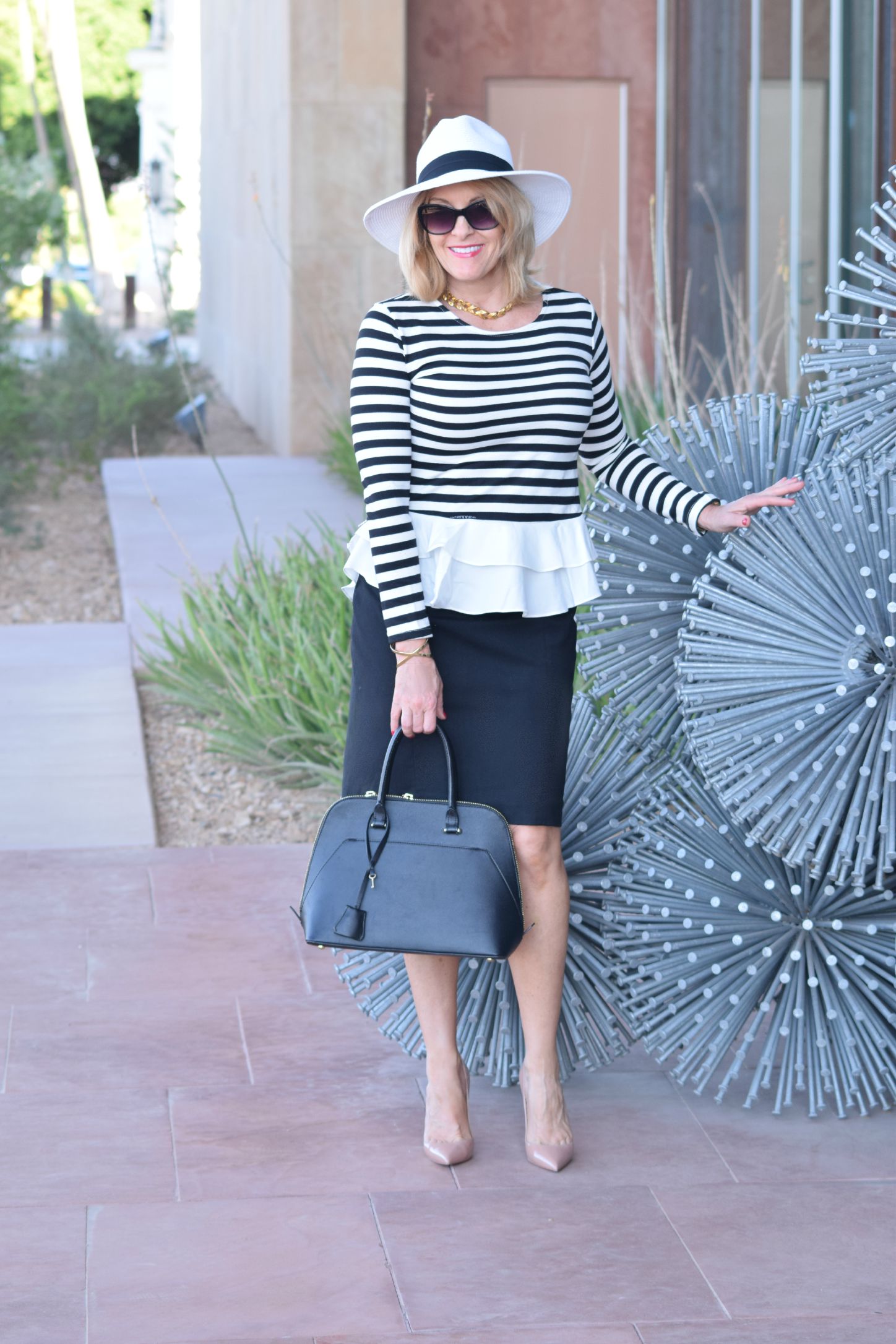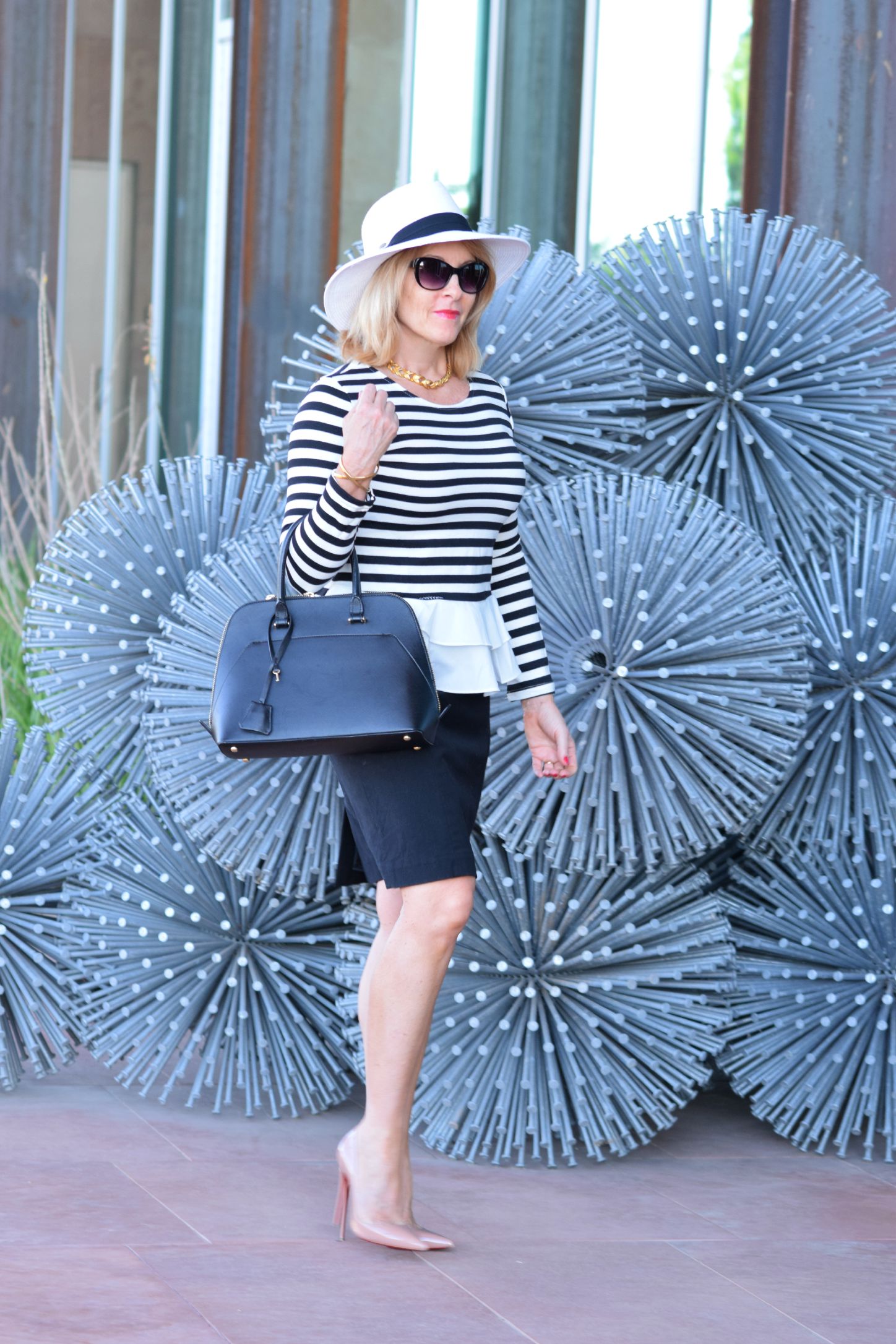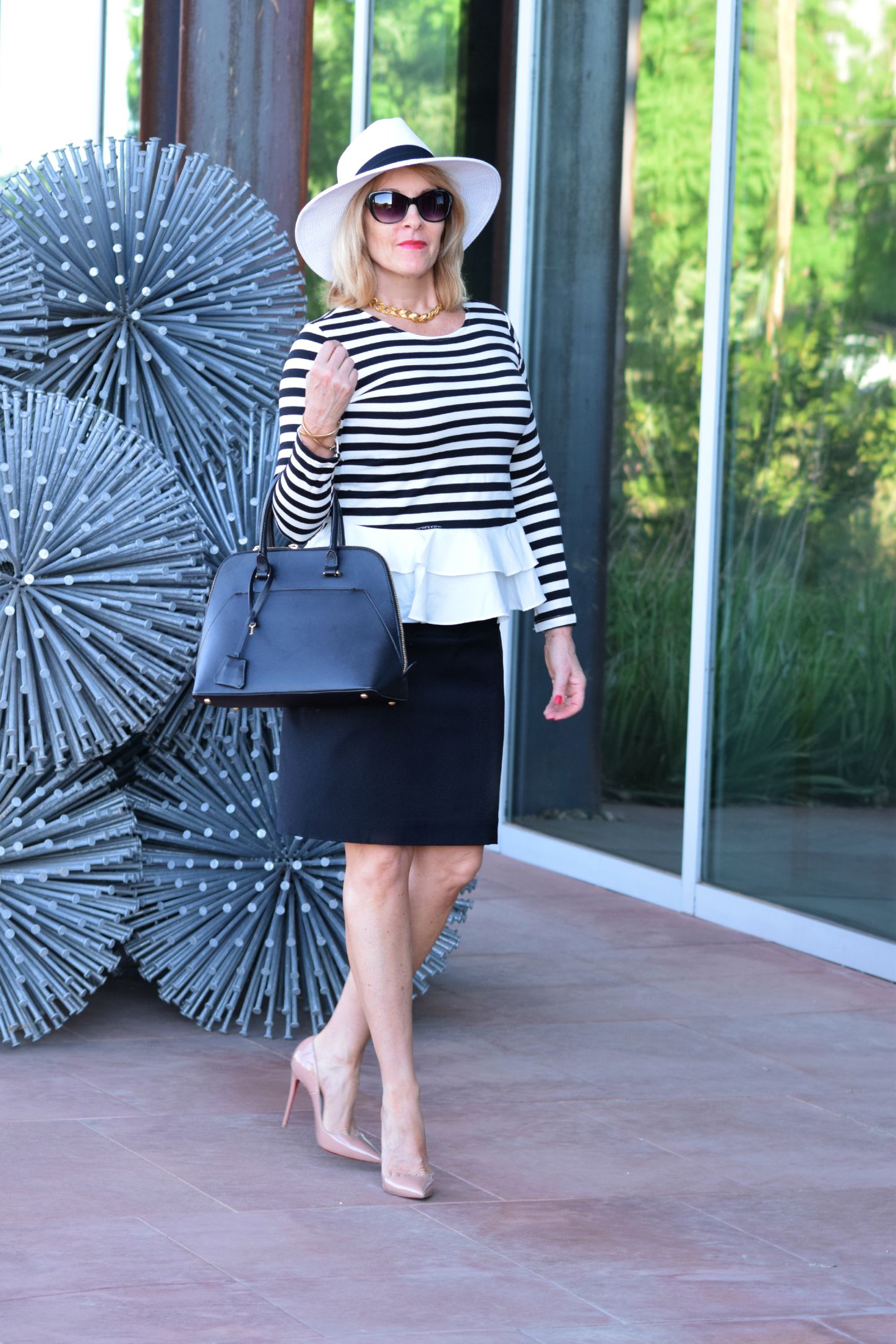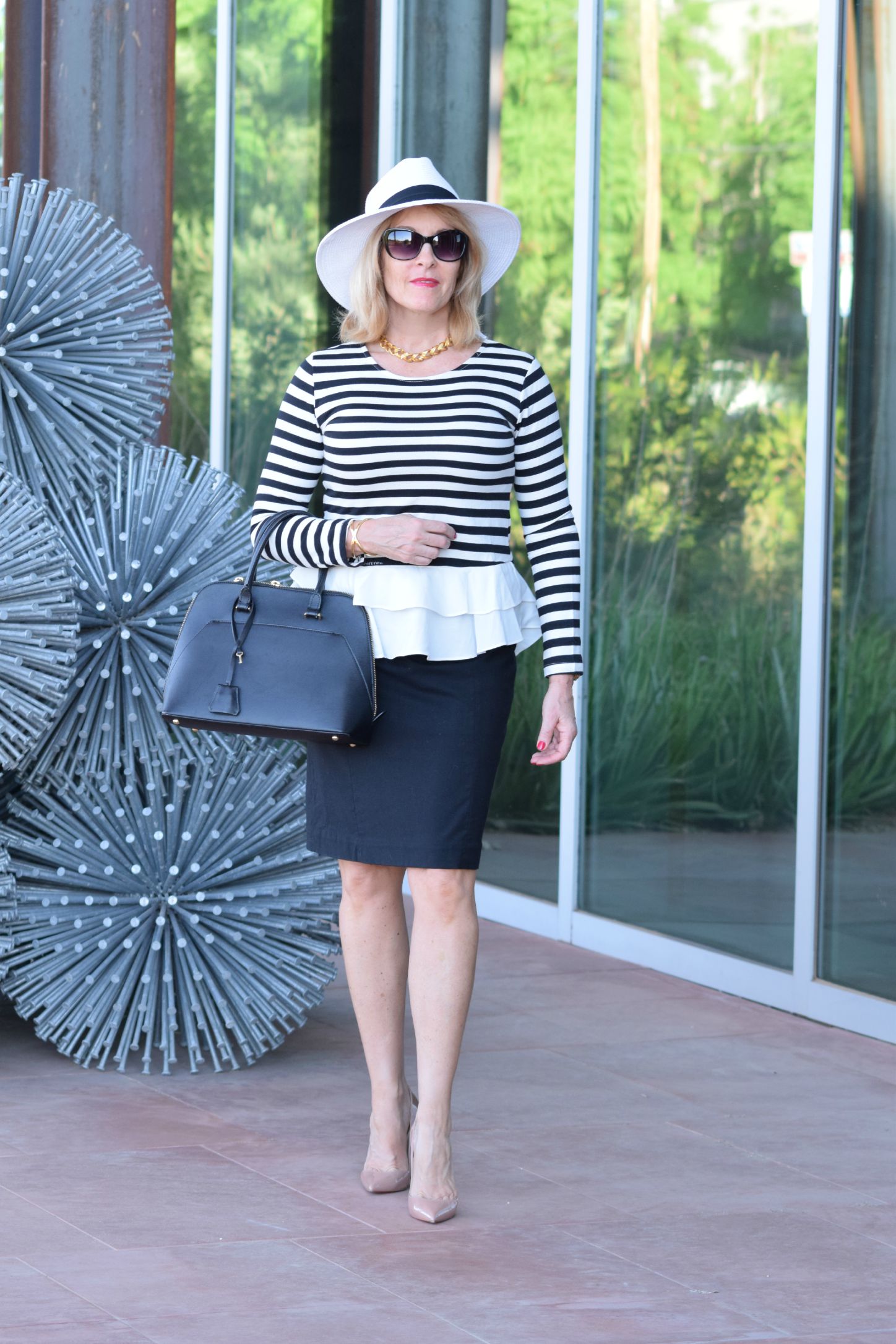 Top • Romwe (less than $15!!) | Skirt • Romwe, similar Nordstrom here and here | Peep-Toe Slingback Pumps • Christian Louboutin | 'So Kate' Pointy Toe Pump • Christian Louboutin, less expensive style here | Bracelet, old  • similar here | Necklace, old • similar here | Bag, old • similar Michael Kors or Kate Spade | 'Runway' Chronograph Watch, 39mm • Michael Kors | Sunglasses • Ann Taylor | Hat • J.Crew | Lip Liner • M·A·C Burgundy | Lipstick • M·A·C Viva Glam | Lip Gloss • M·A·C Russian Red | Nails • Gelish Hot Rod Red
How fun is the flounce on this striped tee?  I couldn't resist it.  It's an unexpected variation on the striped top theme.  I'm going to have fun with it as the weather cools.
For today, however, I kept it pretty basic in black and white.  I do have a "this or that" question for you regarding shoes for this look: black sling-backs or nude pumps?
Funny, that reminds me of a story my mom told me a while back.  She went through a phase where almost every piece of clothing she wore was green.  Her taste ran from bright Kelly green to cool teal, but it was definitely her hue of choice.  She had several pairs of shoes in the same varieties of green.
As she dressed one morning, she tried a couple of different shoes with one of her outfits.  We've all tried it this way – option one on the left foot, option two on the right.  You know what happened next.  She was distracted by something as she was getting ready and never made the decision.  She went to work with two different shoes on!  Even funnier – no one noticed!  Even she didn't realize it until about three o'clock that afternoon.
Her experience made an impression on me.  I make sure to complete the decision when I work through a "this or that" shoe question!
Have a wonderful Wednesday!