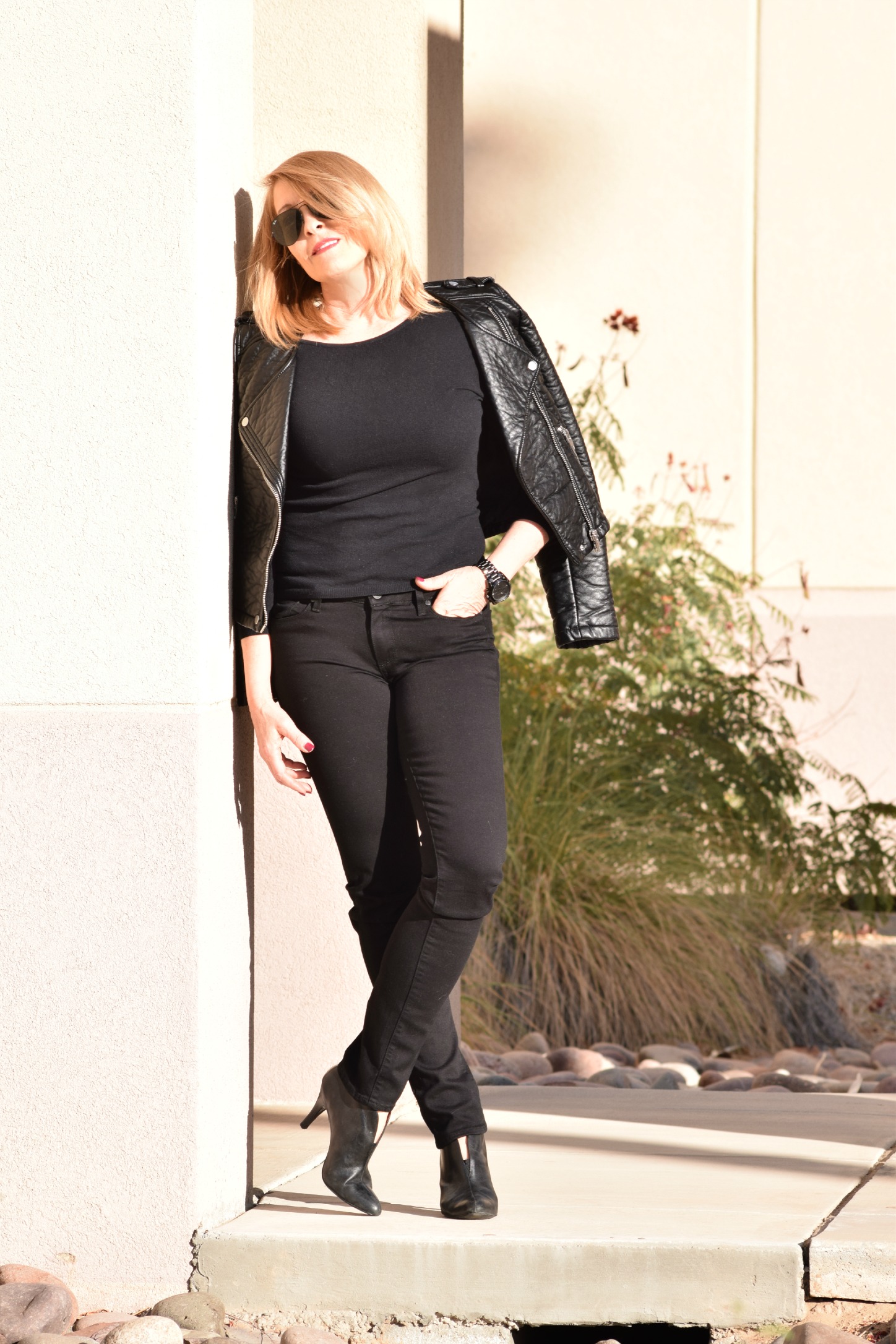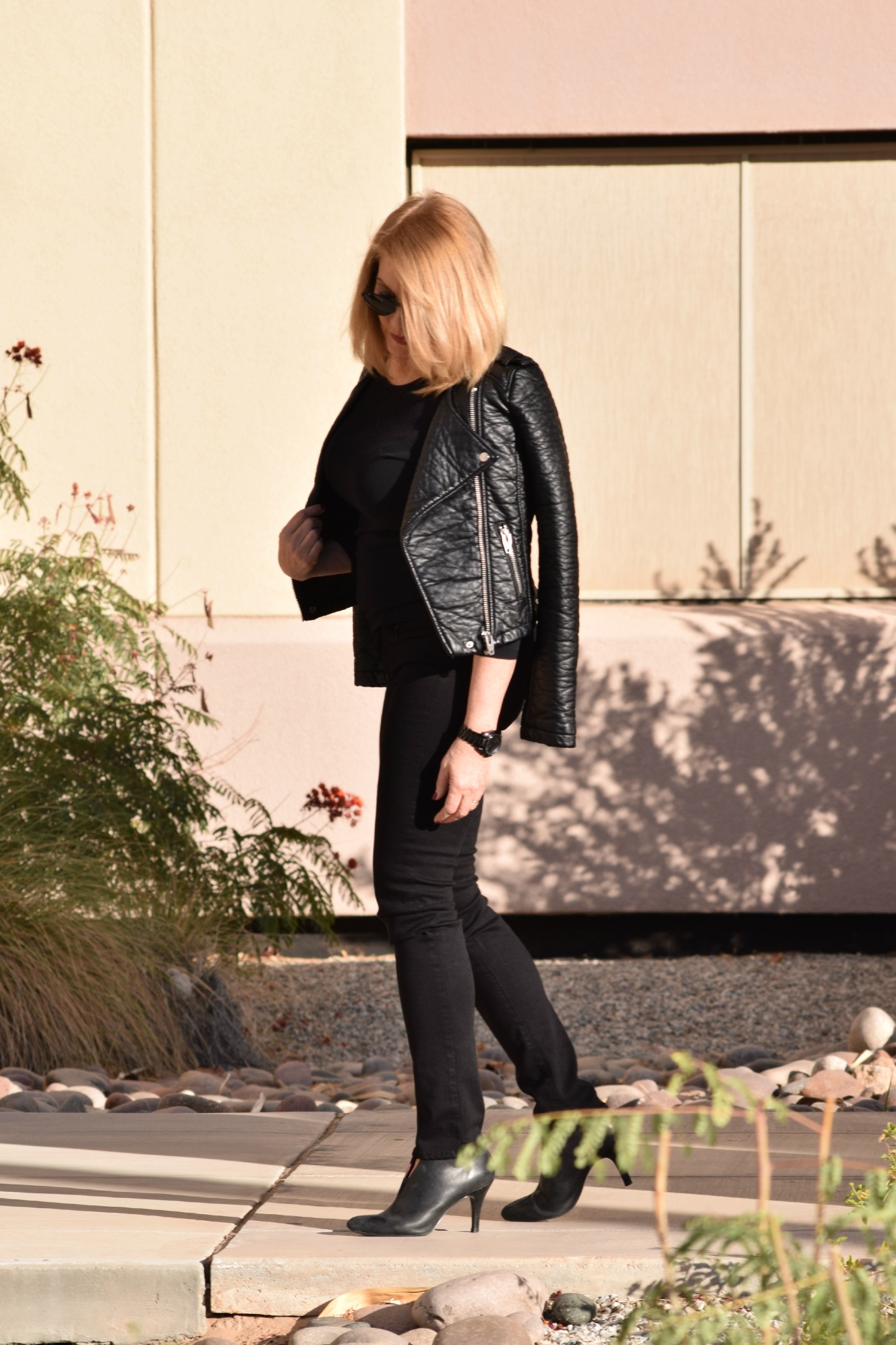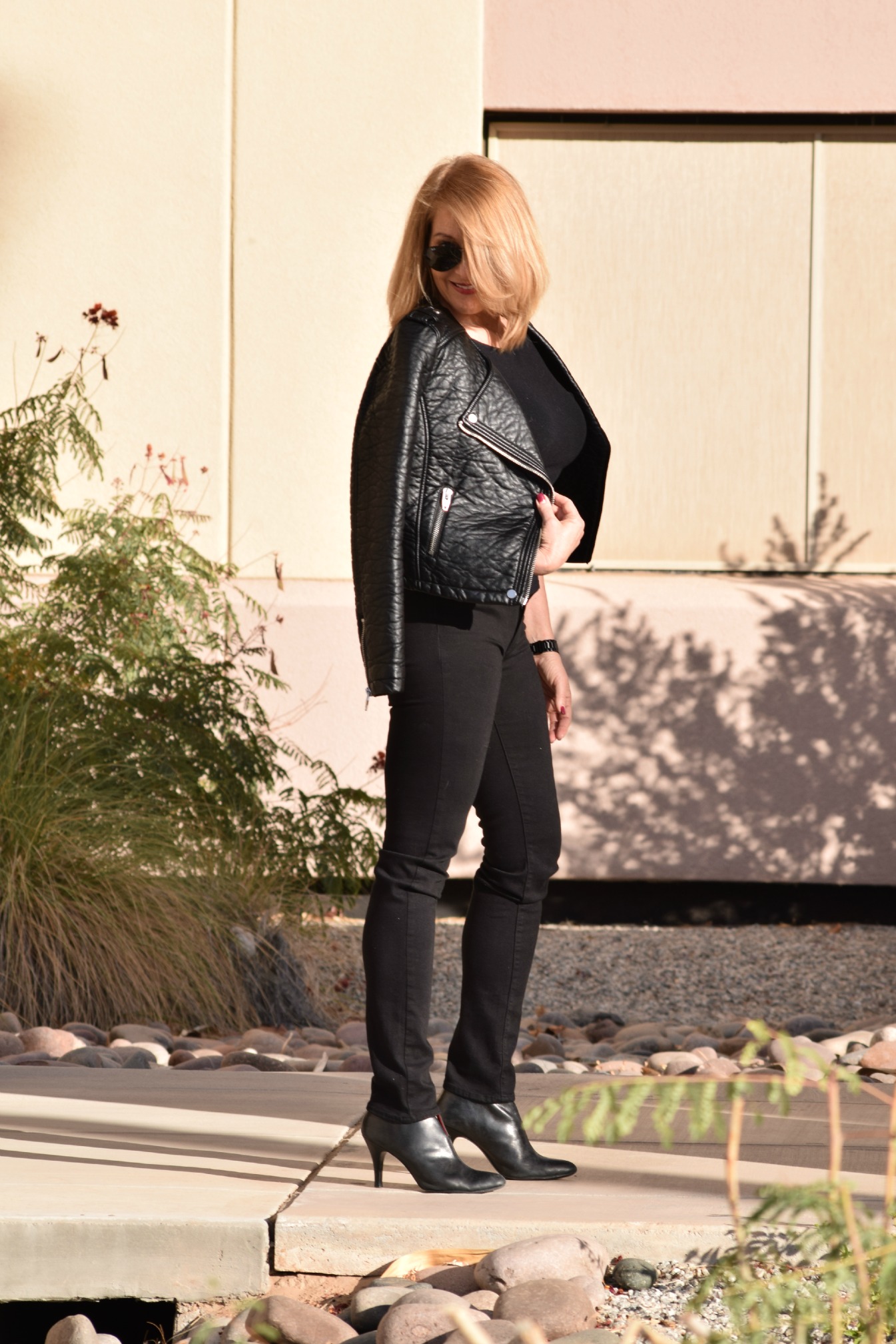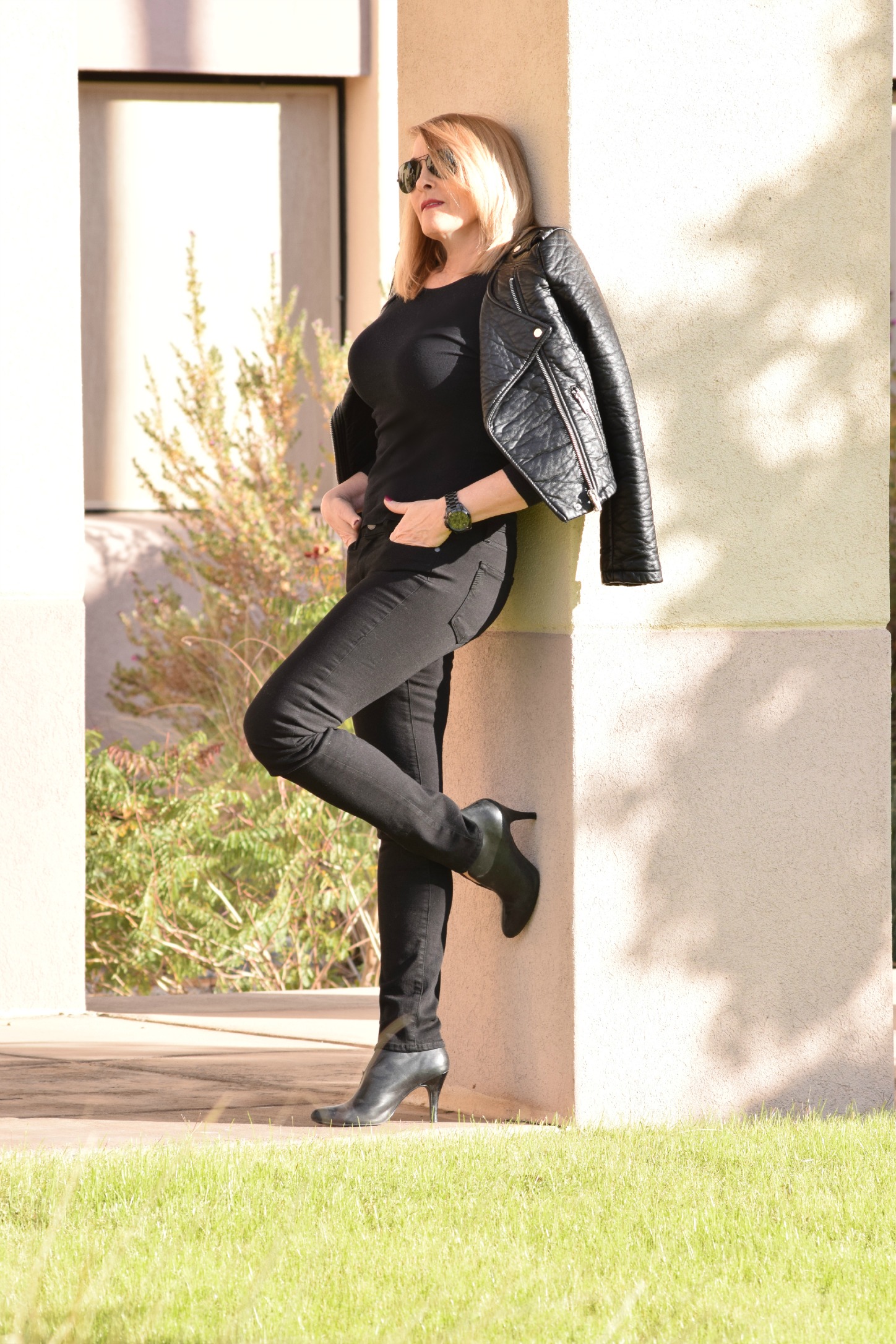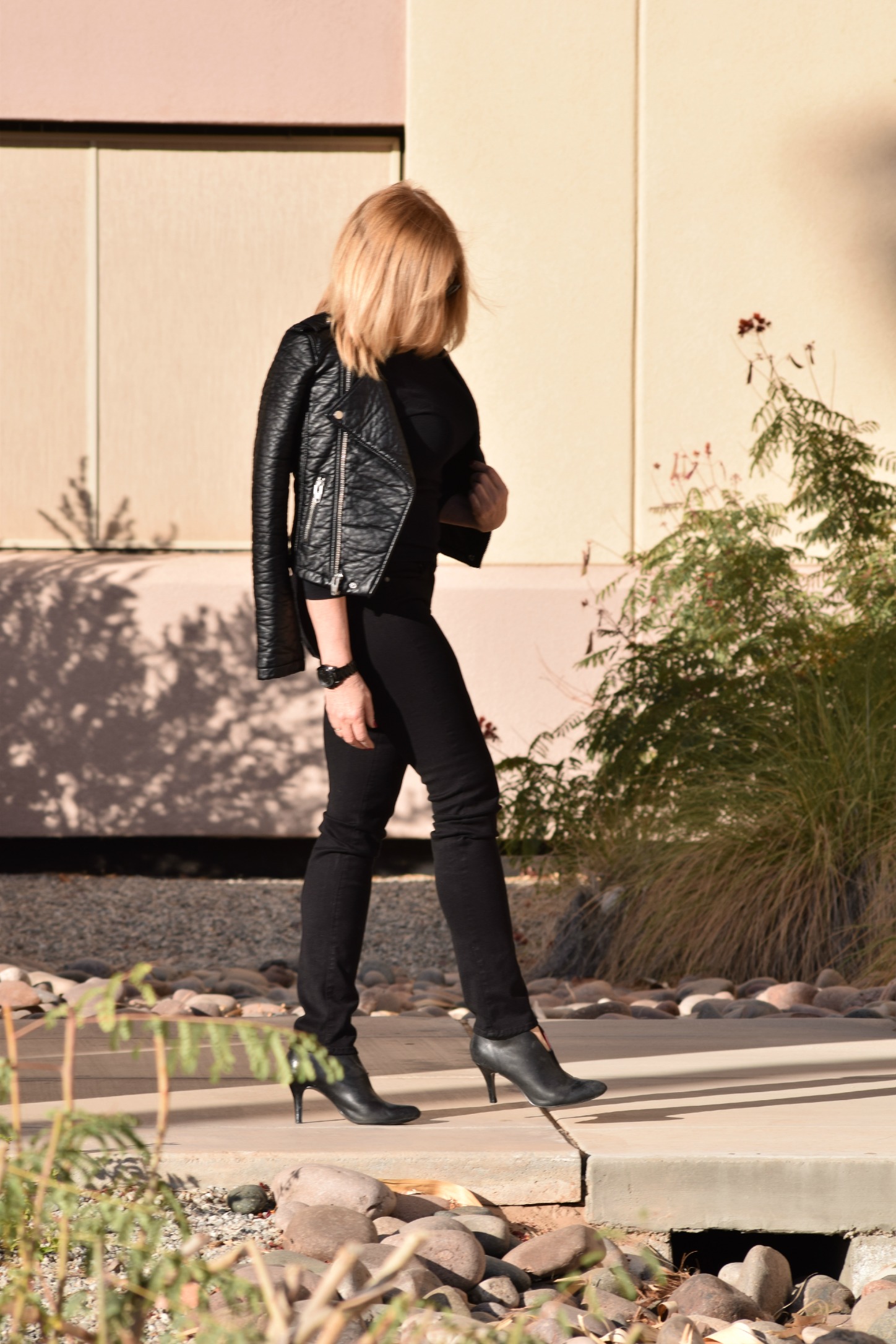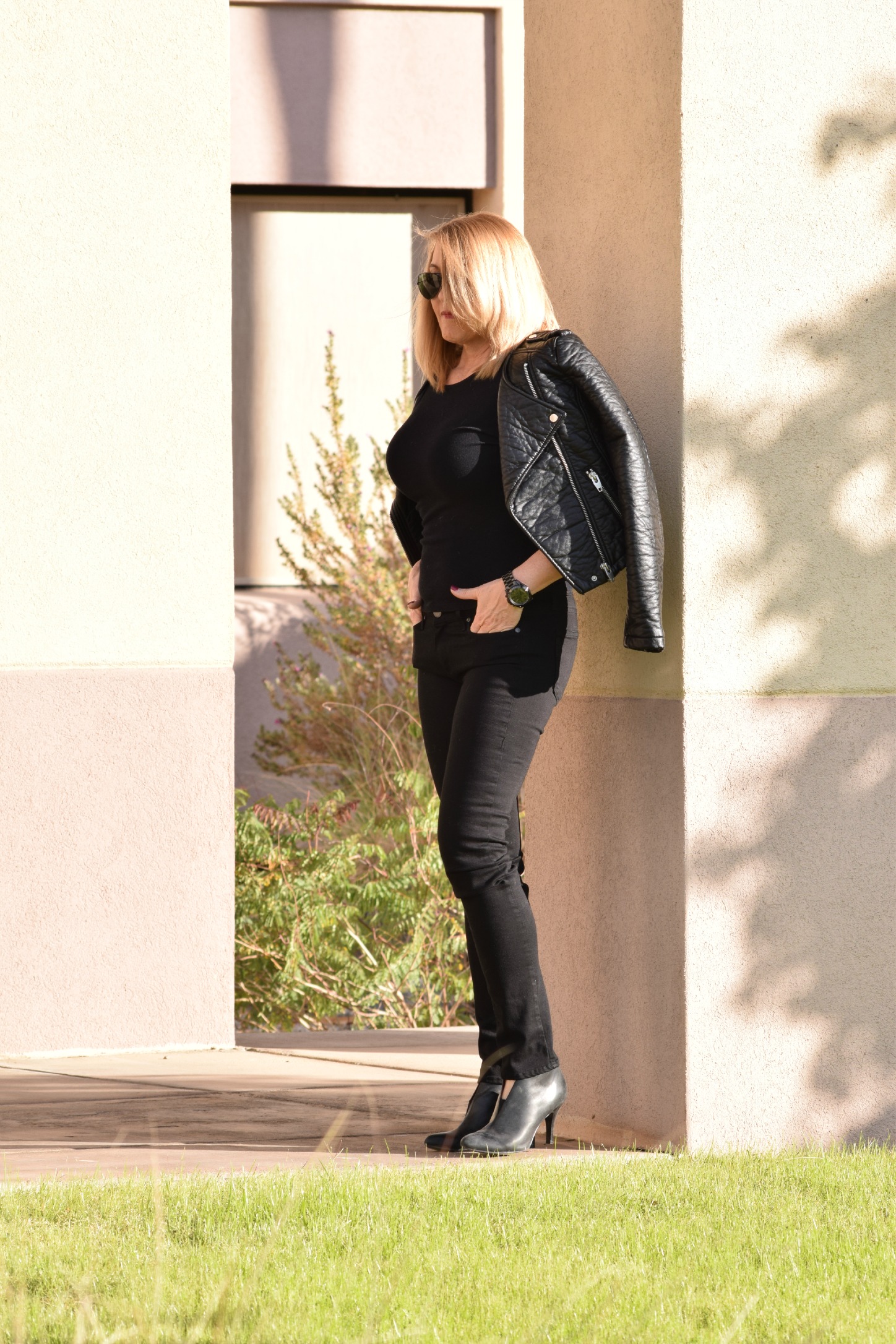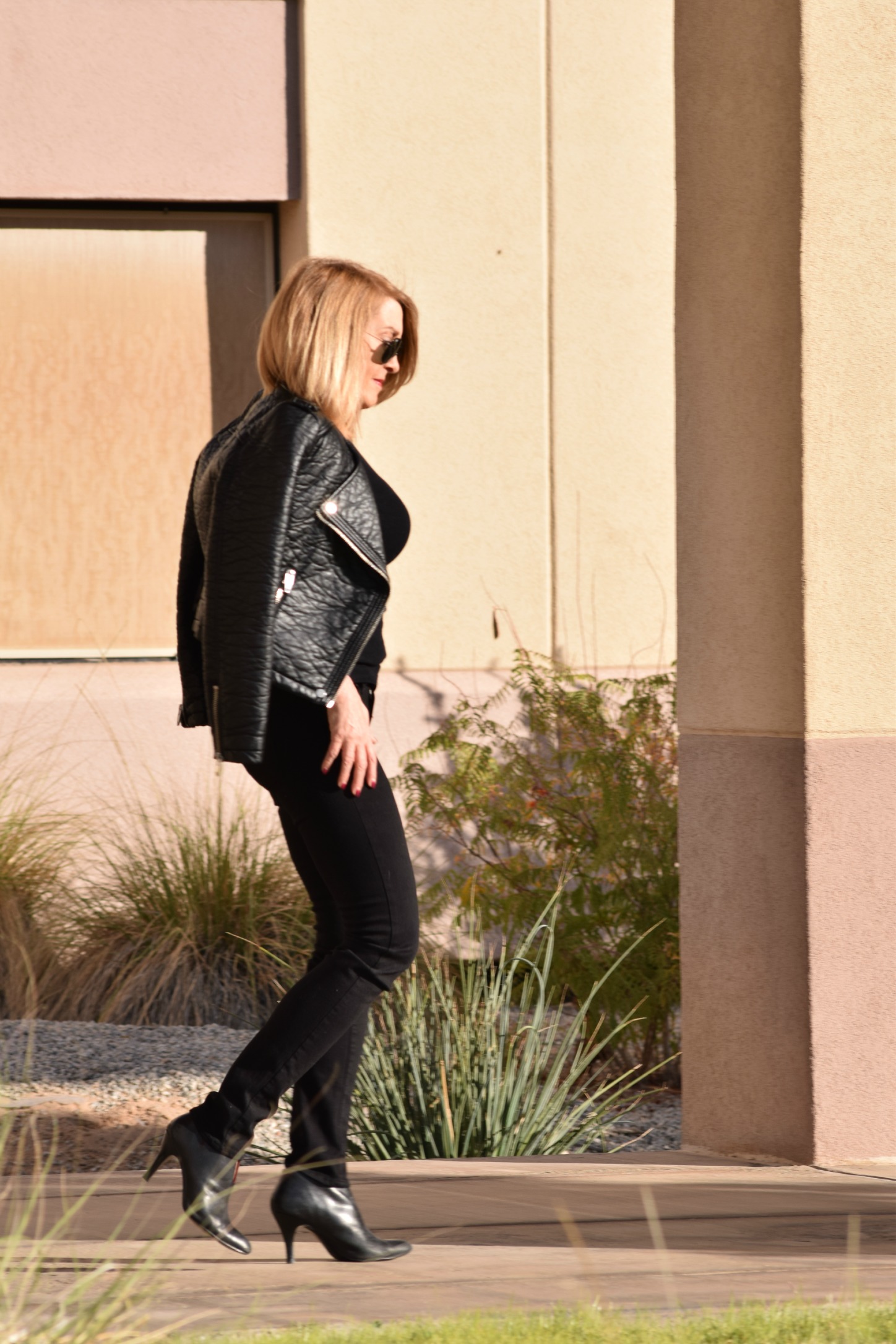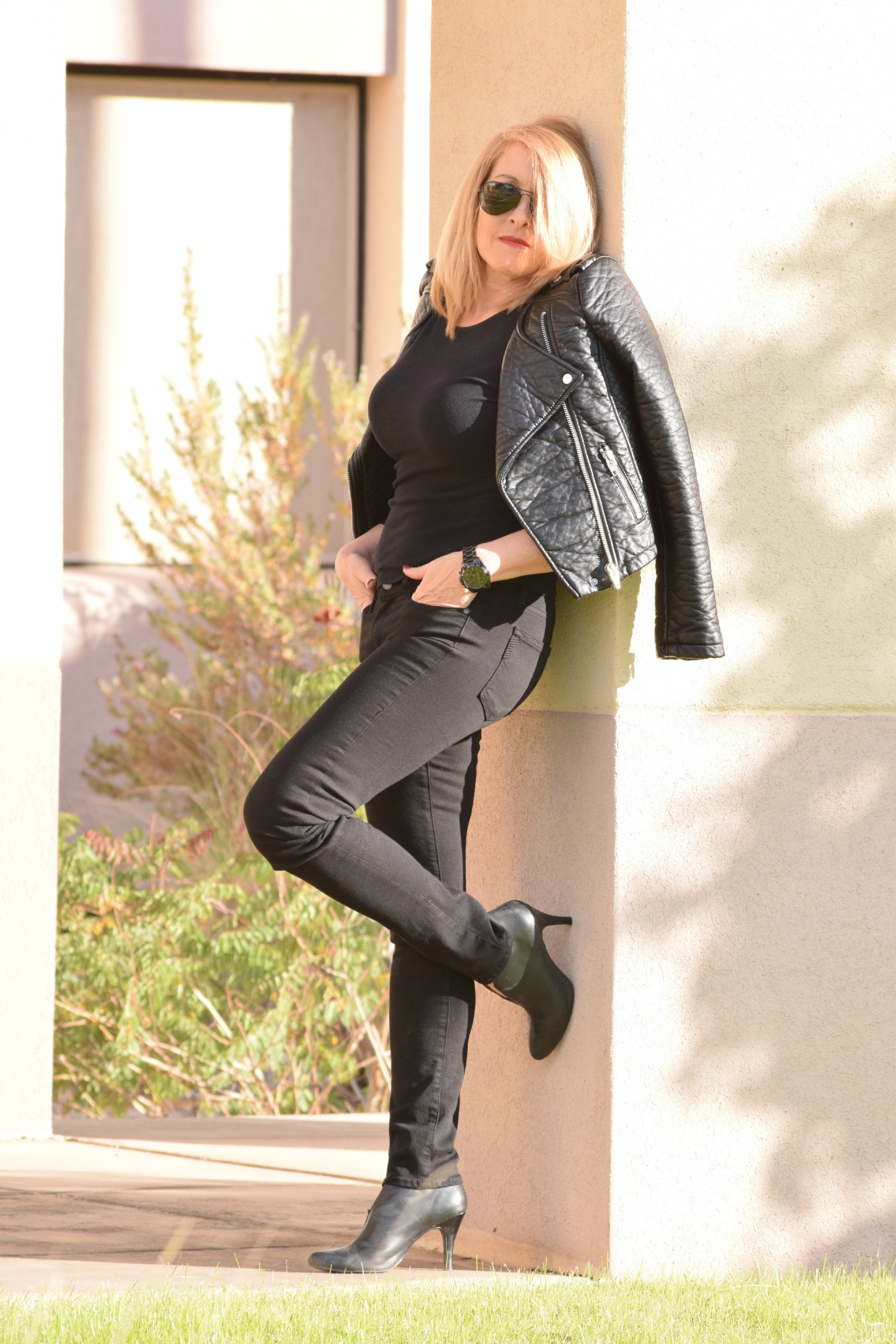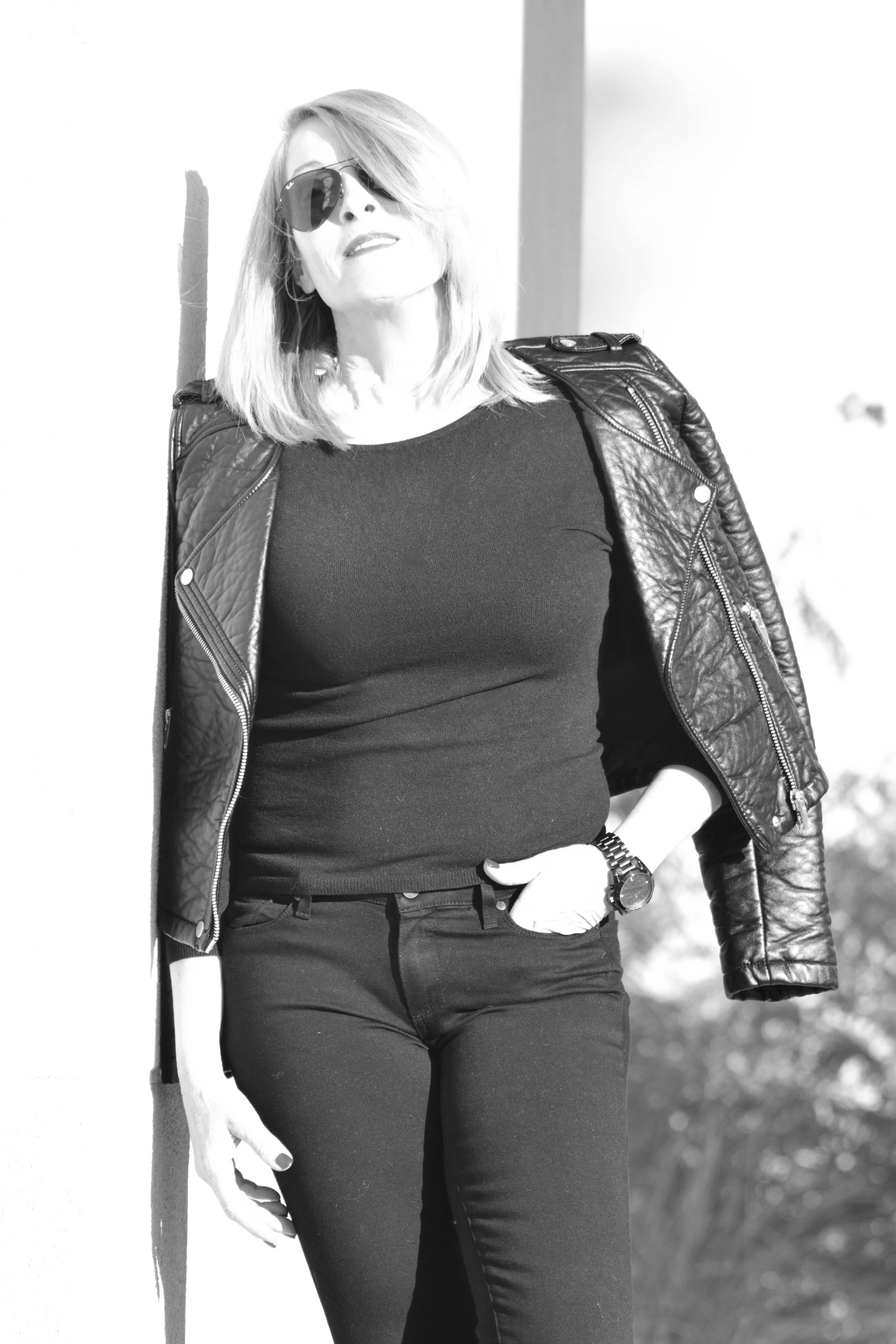 Jacket (old) • Similar options here and below | Sweater • Nordstrom | Jeans • Paige Denim | Necklace • Vince Camuto | Watch • Michael Kors | Shoes (old) • Options here and below | Lip Pencil • M·A·C Spice | Lipstick • M·A·C Captive | Lip Gloss • M·A·C Love Child | Sunglasses • Ray-Ban
Truth be told, I had a lot of fun shooting this black on black look, although I could re-title it "Desperately Seeking Haircut."  I had hair in my face in almost every shot, but I decided to go with it.  It seemed to feed into the rebel vibe elicited by an all-black look.  As a result, I've posted photos with a completely different feel than normal.  Side note:  I have since gotten said haircut and look a lot less shaggy.  🙂
It really is true the way an outfit can change your outlook.  You know how you feel when you put on your favorite dress or pair of pants – you're suddenly more confident, maybe you feel a little more powerful.  I know in my little universe the proverbial stars align and I feel. . .right.  Sometimes, however, an outfit can make you feel, well, different.  Still you, but a variation on the theme.  As long as you feel good, I'd go with it.  The minute you wear something that diminishes your confidence in some way, dump it.  Why start off less than even?
Typical Helen I'm burning the candle at both ends trying to get several different things accomplished.  I think I mentioned making a job change last month.  It was a very tough decision; I dearly love everyone I worked with there.  This new position gives me the opportunity to use my Certified Financial Planner(r) credential more fully, so I'm studying to take some SEC securities licensing exams. At the same time I'm getting acquainted with a new client base.  Add in the frenetic pace of the holidays and wow!  I'm working on creating balance.  Getting there, but still a ways to go!
How well are you balancing your holiday season?
Thank you so much for visiting.  It really means a lot!