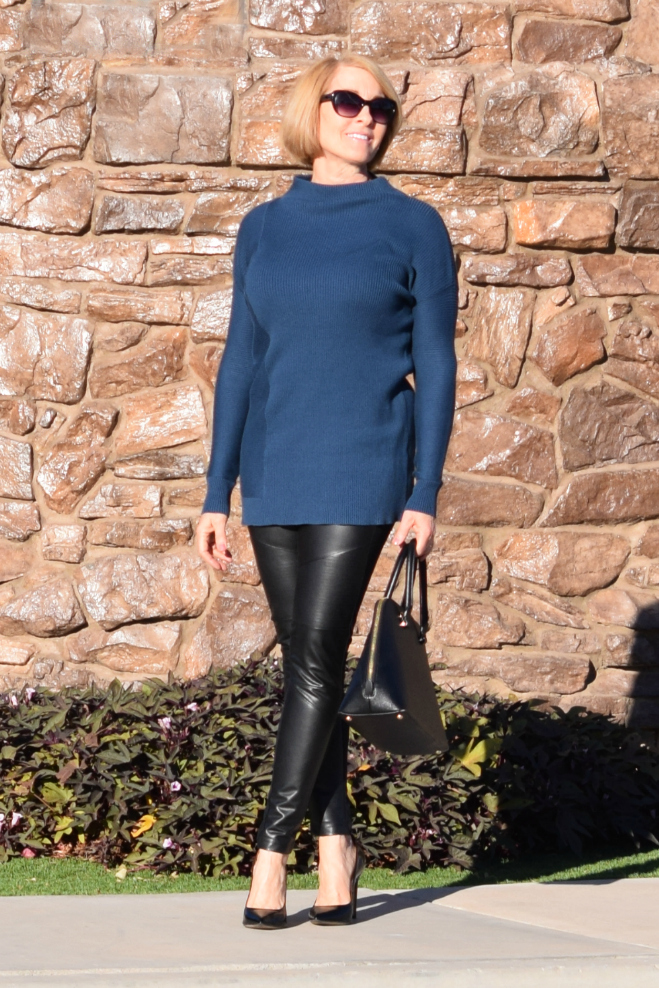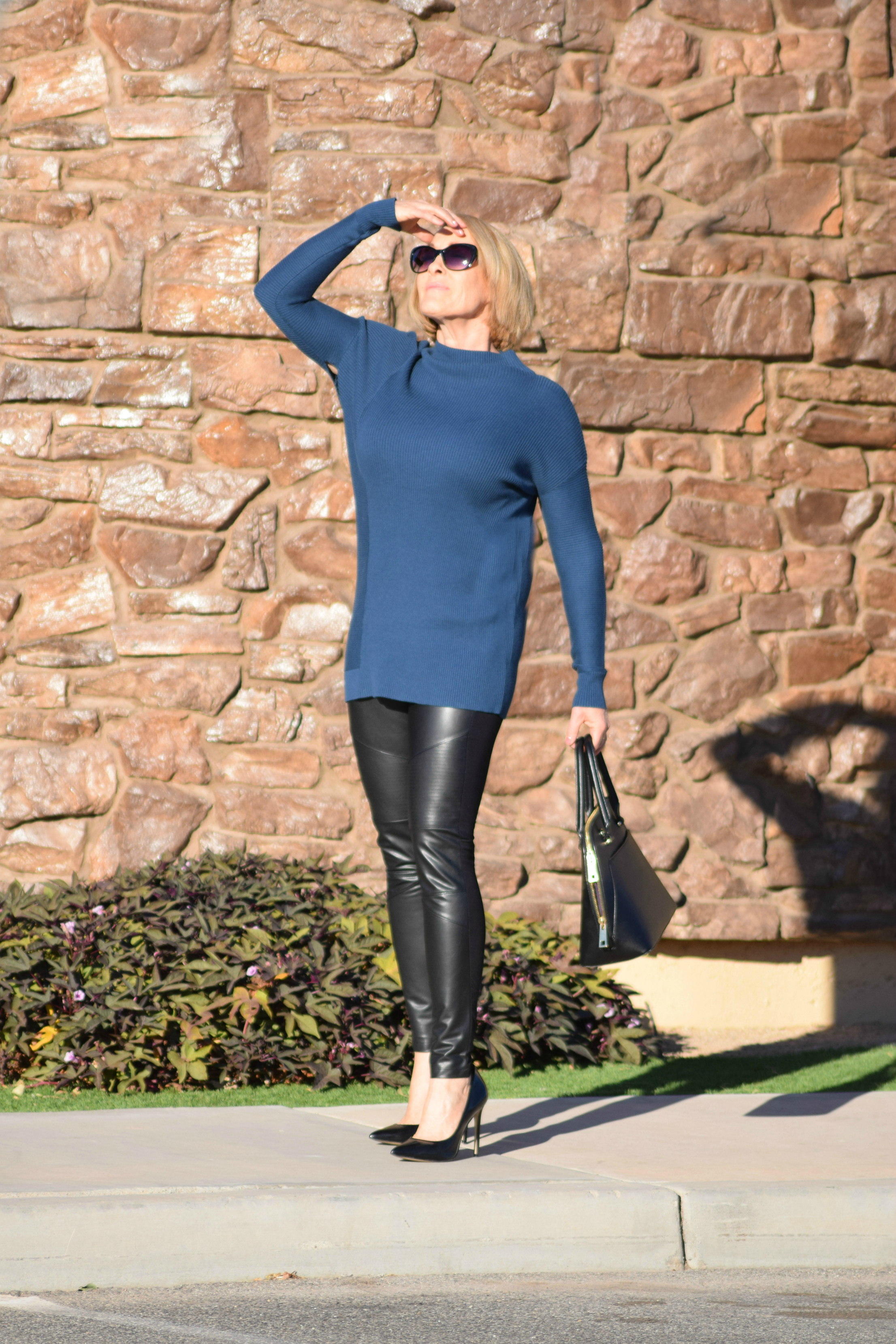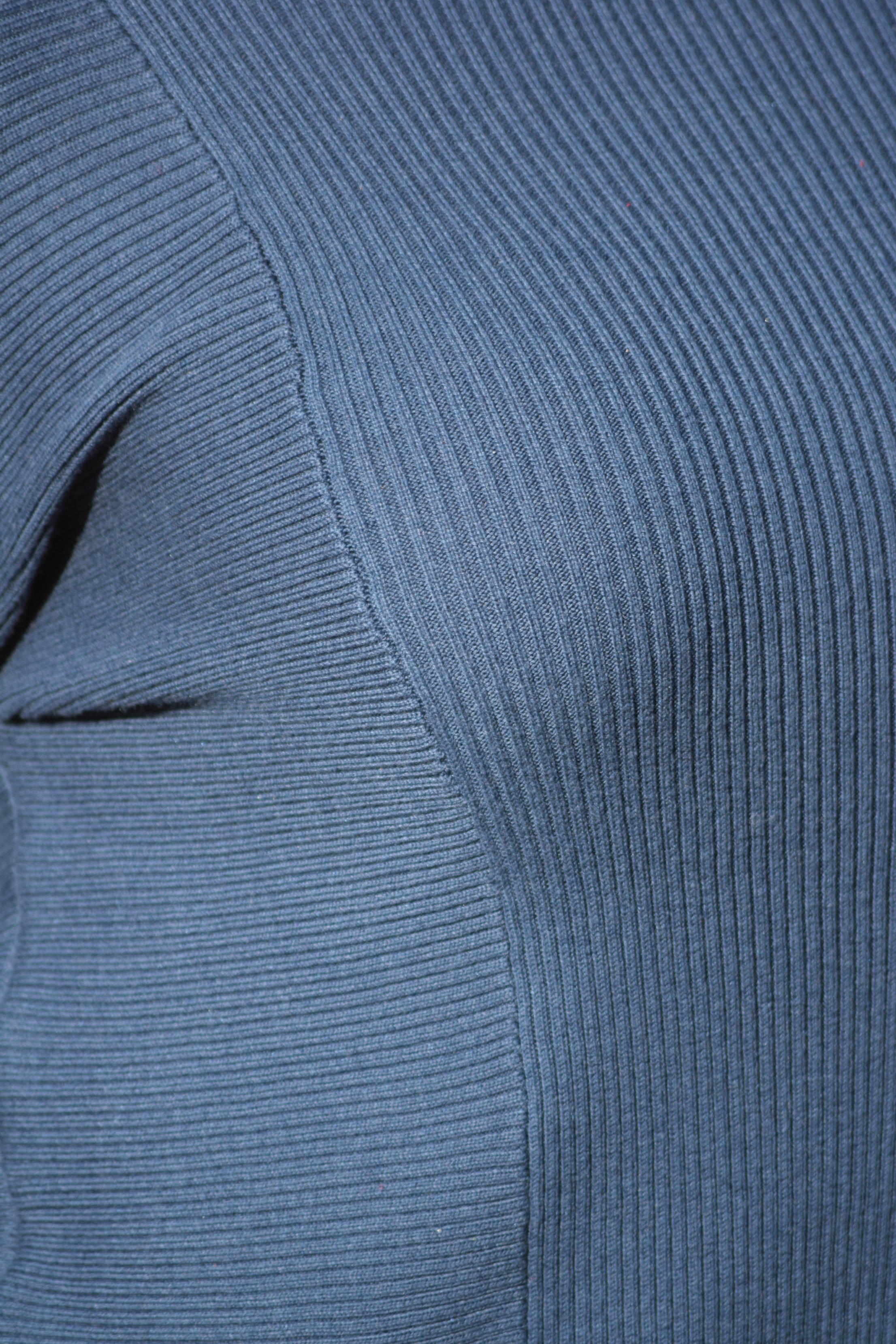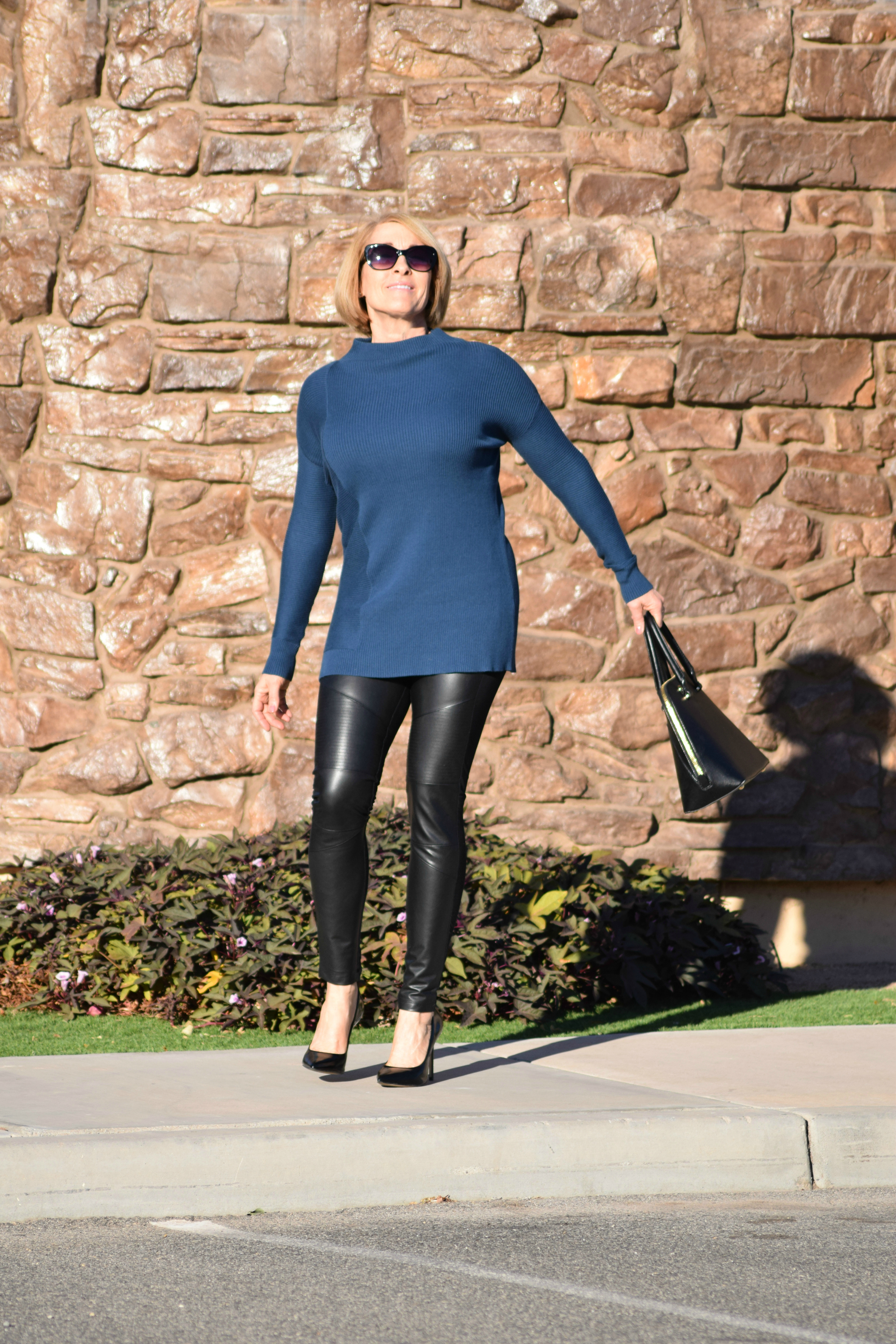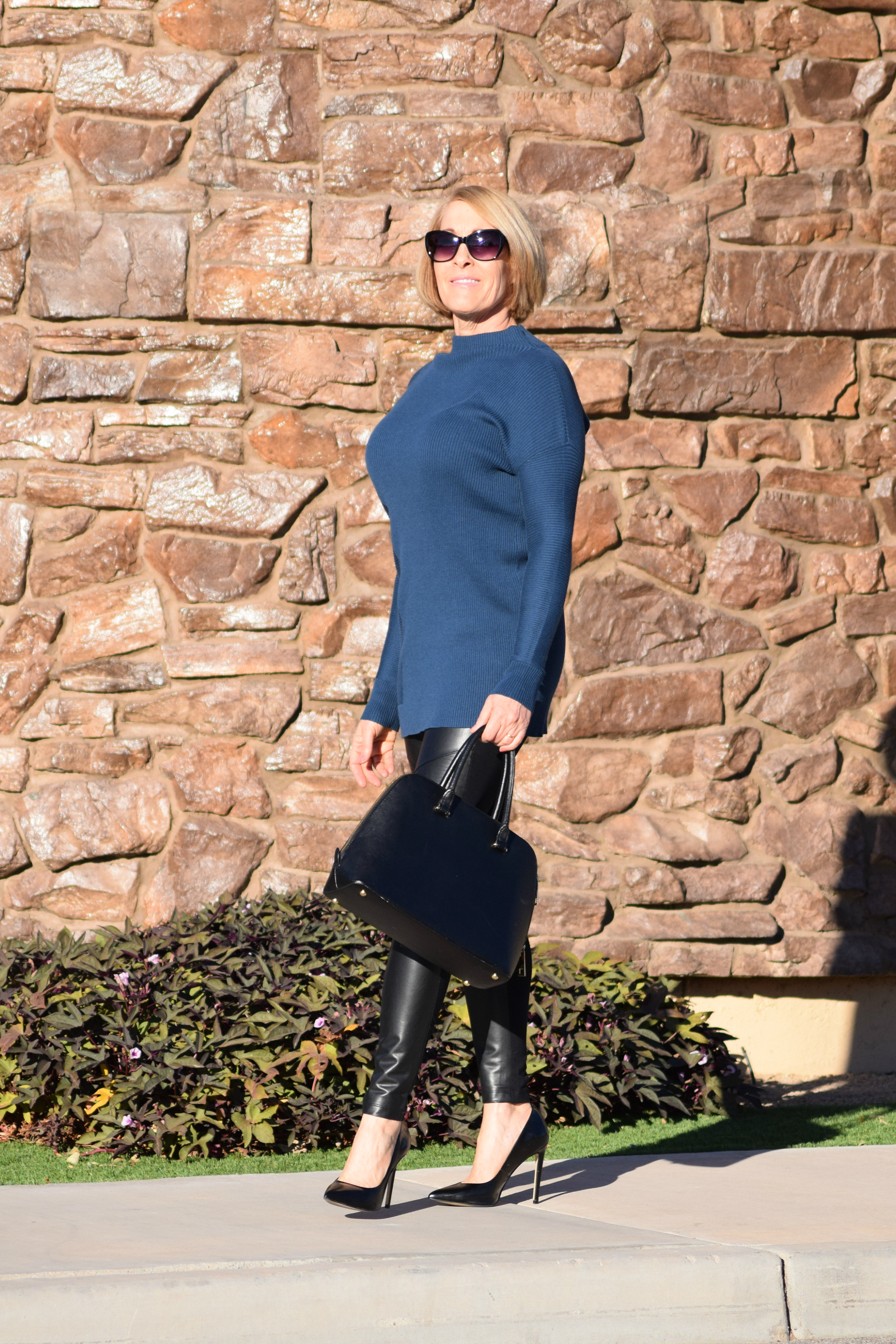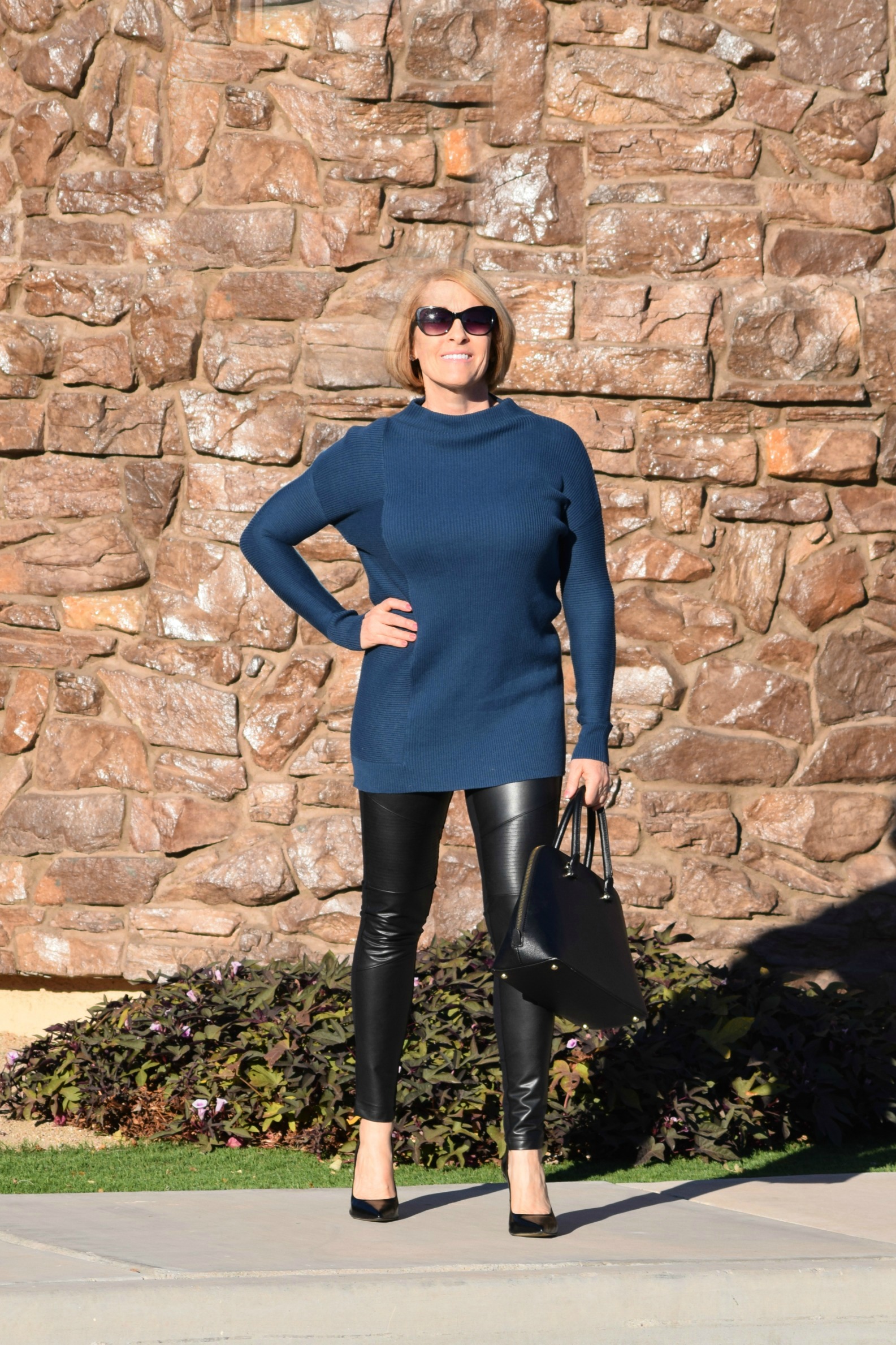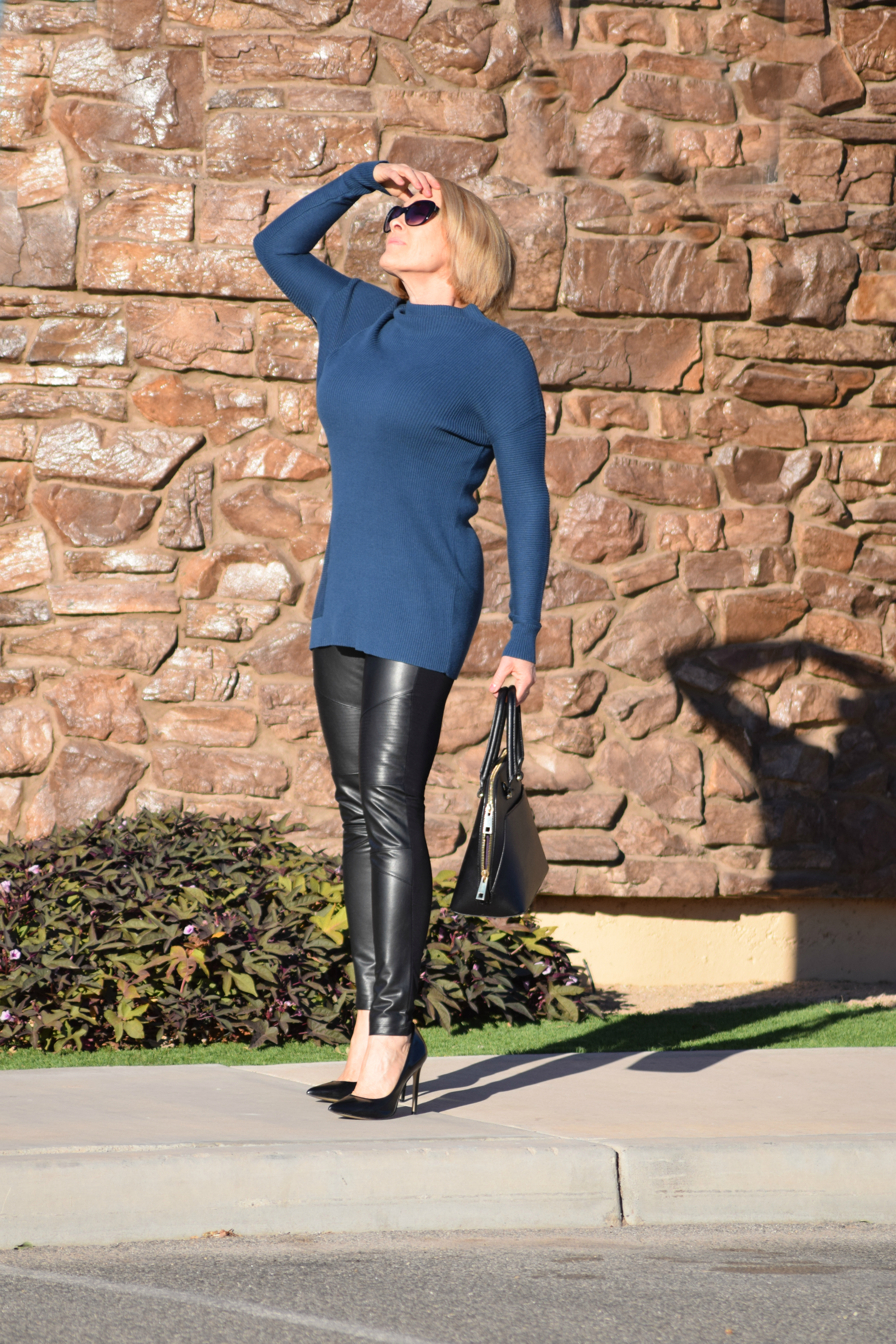 Blue Sweater • Nordstrom | Leggings • Nordstrom | Bag (old) • Similar Tory Burch | Earrings • Kate Spade | Sunglasses • Nordstrom | Shoes • Nordstrom | Lip Pencil • M·A·C Subculture | Lipstick • M·A·C Half-N-Half
Isn't this such a cool sweater?  It's more than just a plain knit tunic; I've provided a close-up to show the knit detail.  You know me, I love when a basic item takes on that little nuance to add visual interest.  I get the same little delight with these leggings.  The front is faux leather with cool moto stitching and the back is more like yoga pants.  Wait – hot moto look and comfortable?  Yes, please!
Did you see my Instagram post last week?  I was blessed to welcome my fourth grandchild into our family.  Little Indiana Rey was born November 29, measuring 19 1/2 inches and weighing 7 lbs, 11 oz.  Our new little angel is so precious.  Interesting story about Indiana's big sister Blake: Last year Blake came to her parents and said God told her she was going to have a little brother or sister.  Mom and Dad would find out in March and the baby would come in November.  Well, Mom and Dad found out in march, but the baby's due date was December 5.  It wasn't until mid-November that Ashley's doctor said she wanted to induce labor at the end of November.
Isn't that awesome?  God was speaking and little Blake (she had just turned seven at the time) was listening.  I still get goosebumps when I think of that.  If you'll indulge me for a moment, how often could that be happening to us and we miss it because we're too busy living life and accomplishing tasks to listen?  My new goal is to take some quiet time each day, set the busy-ness aside and see what happens.  I think good things await.
Thanks for visiting,