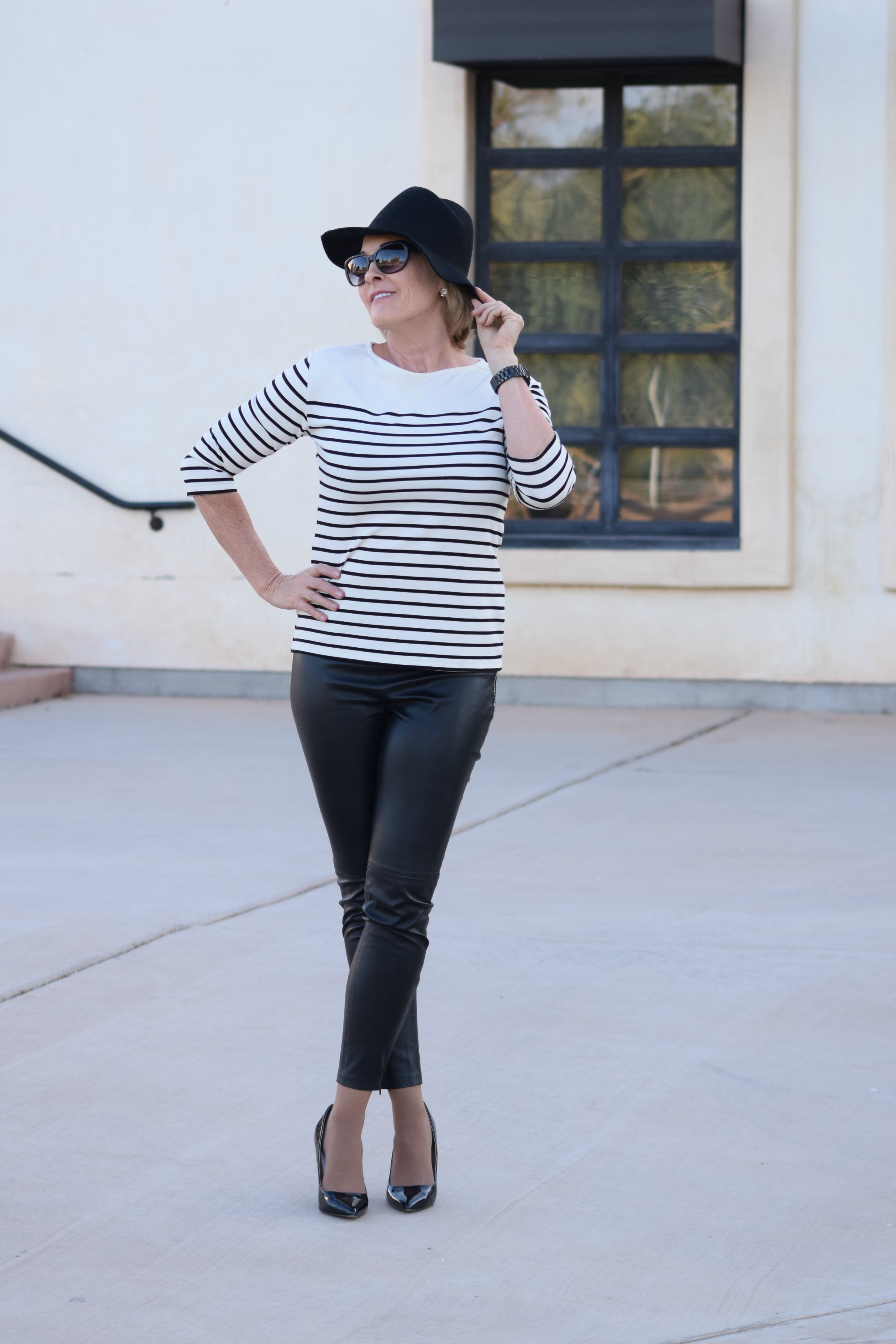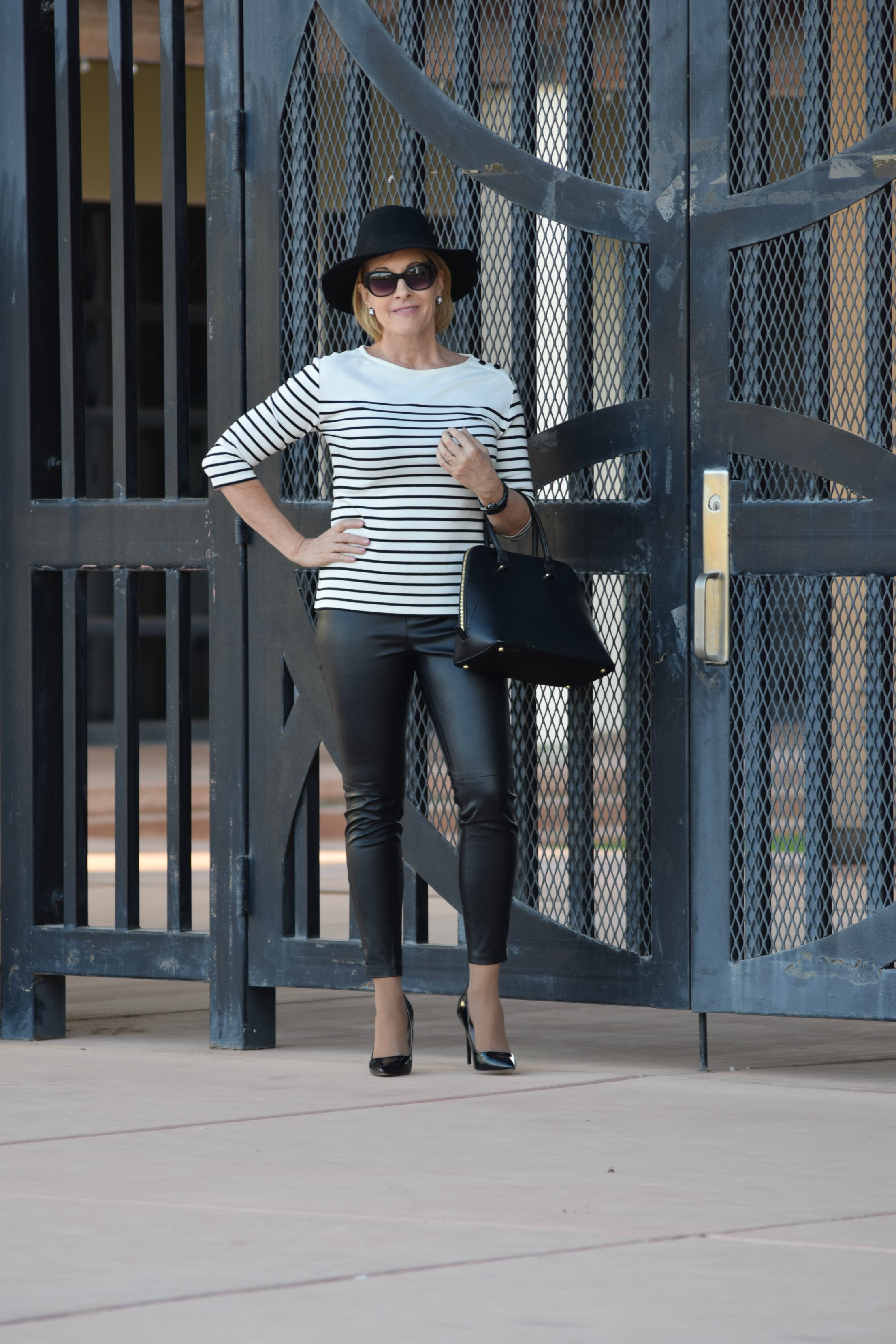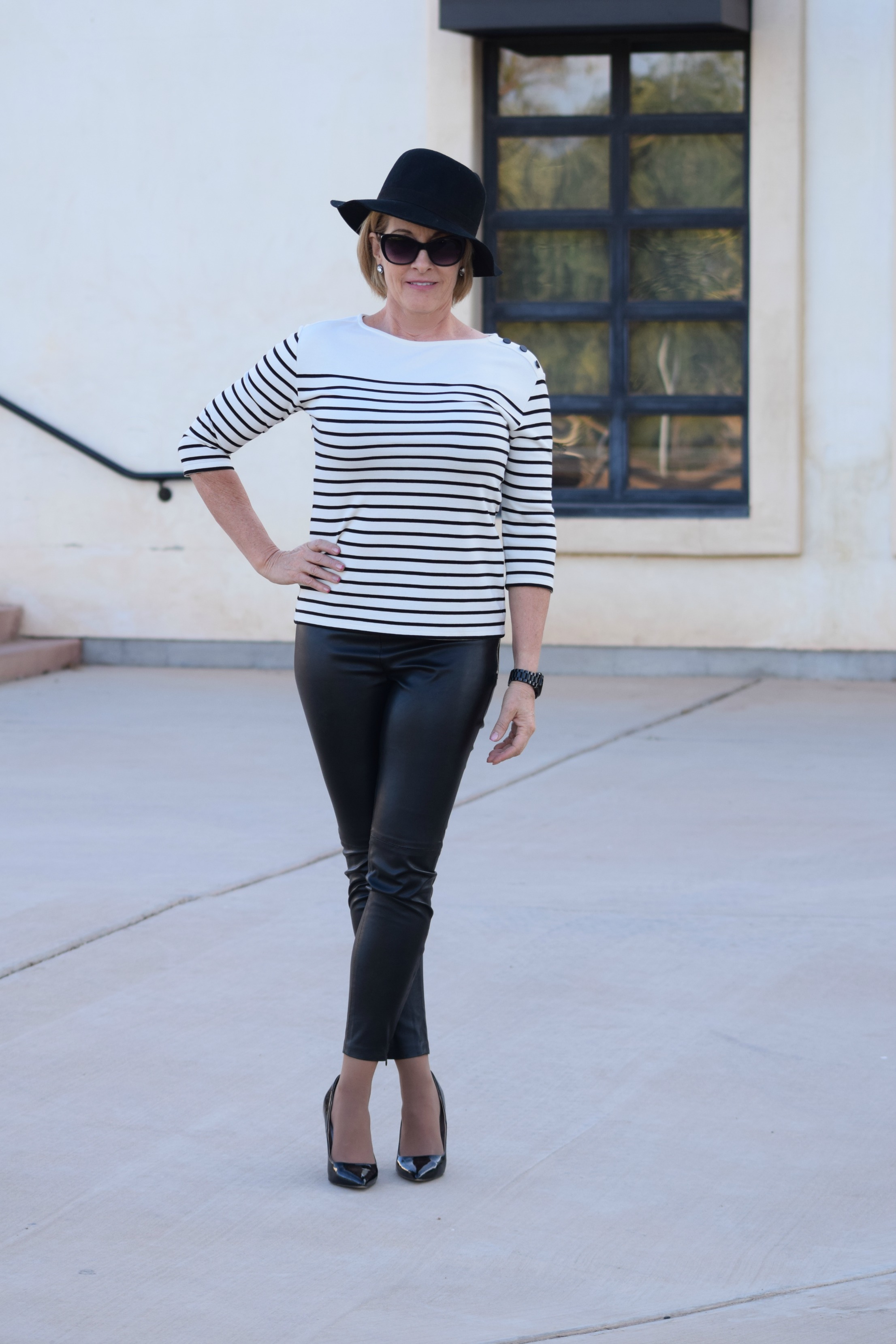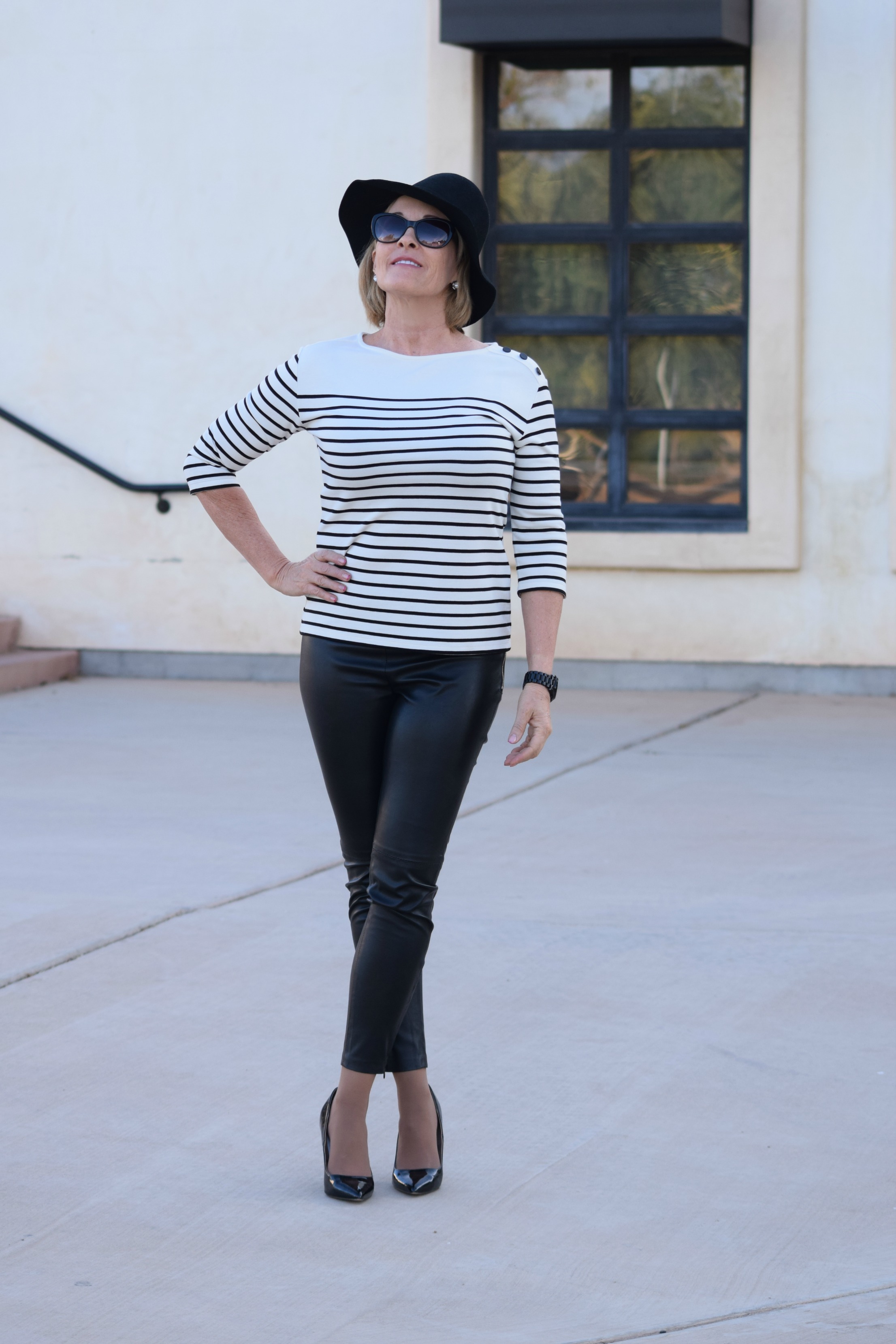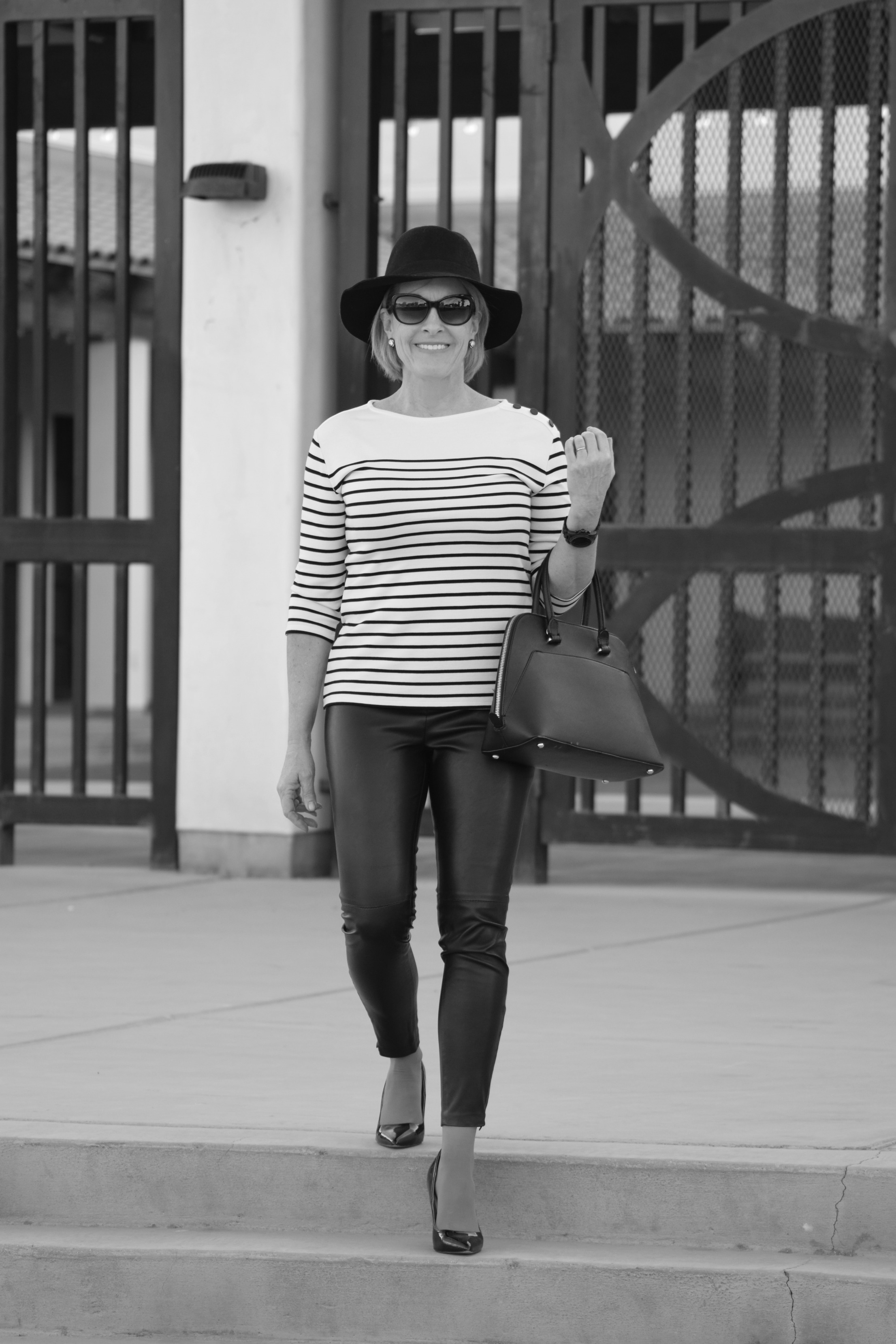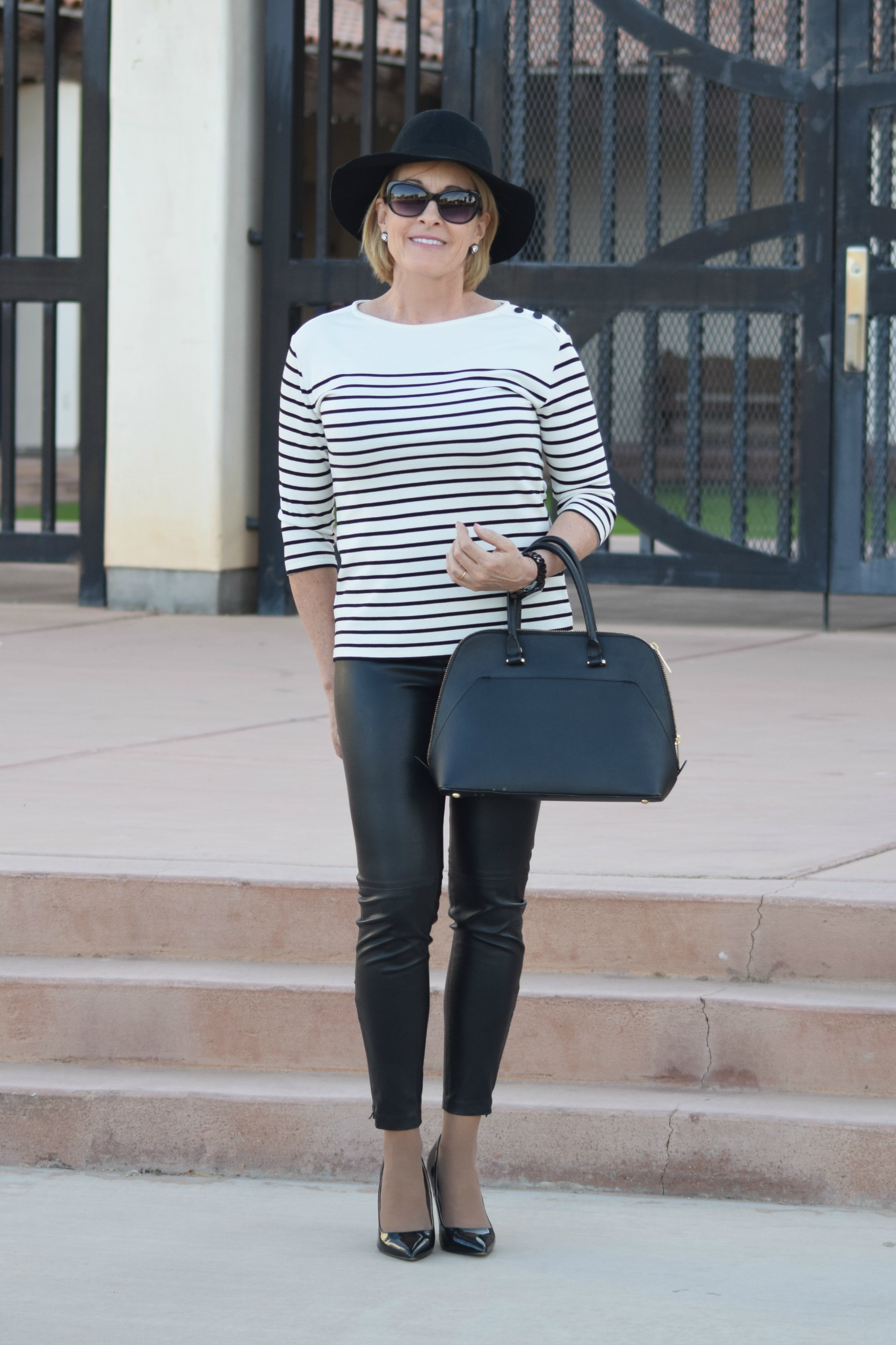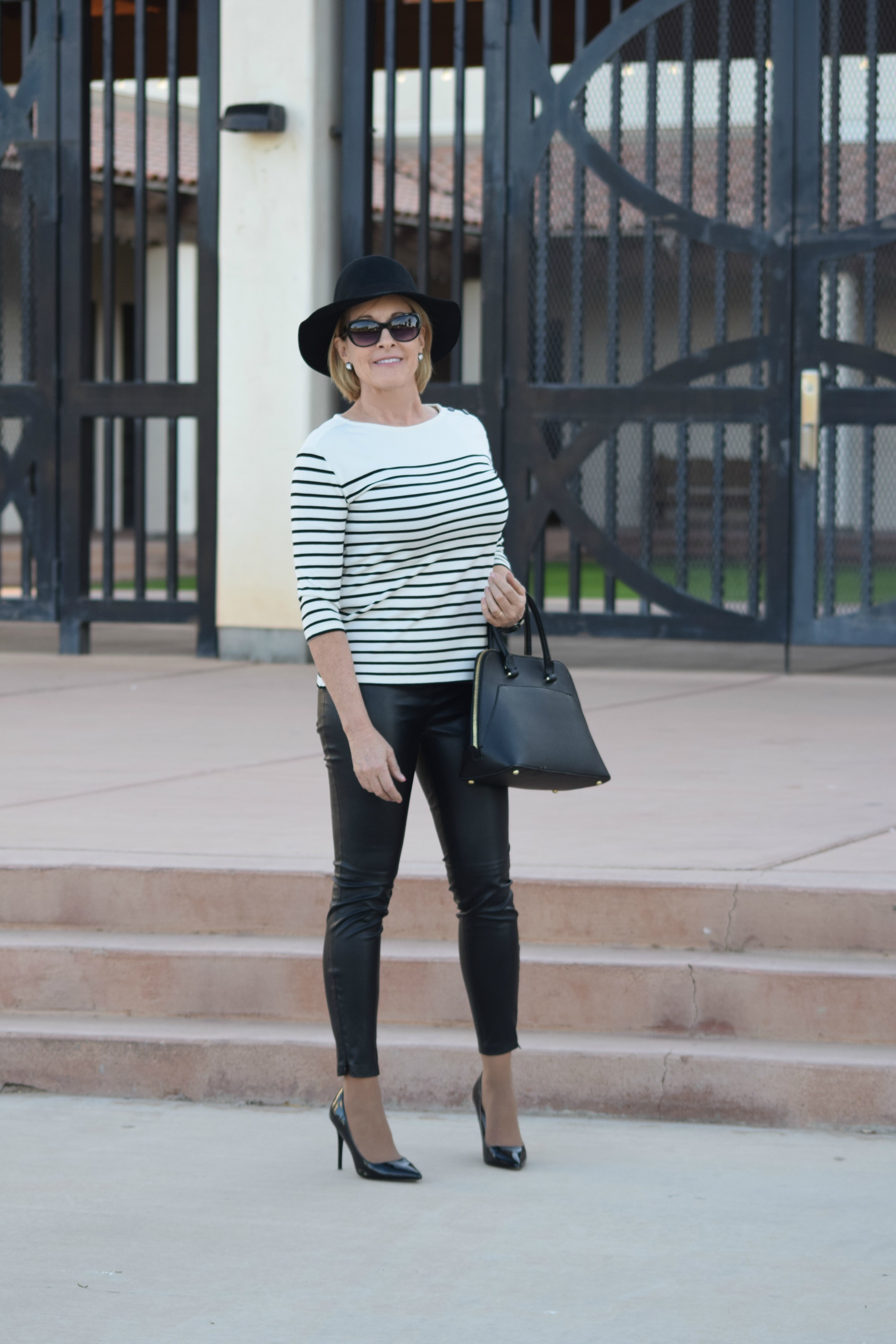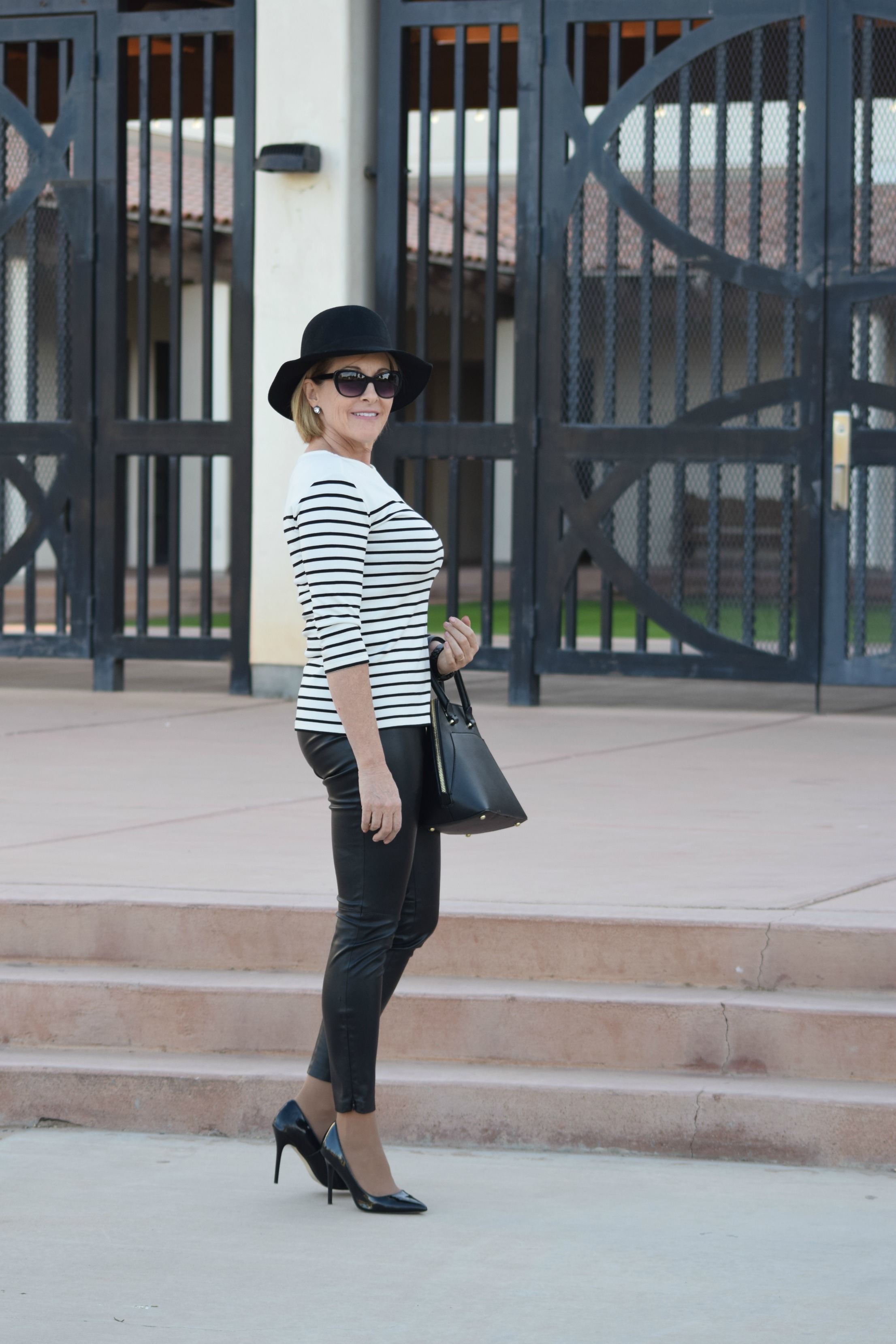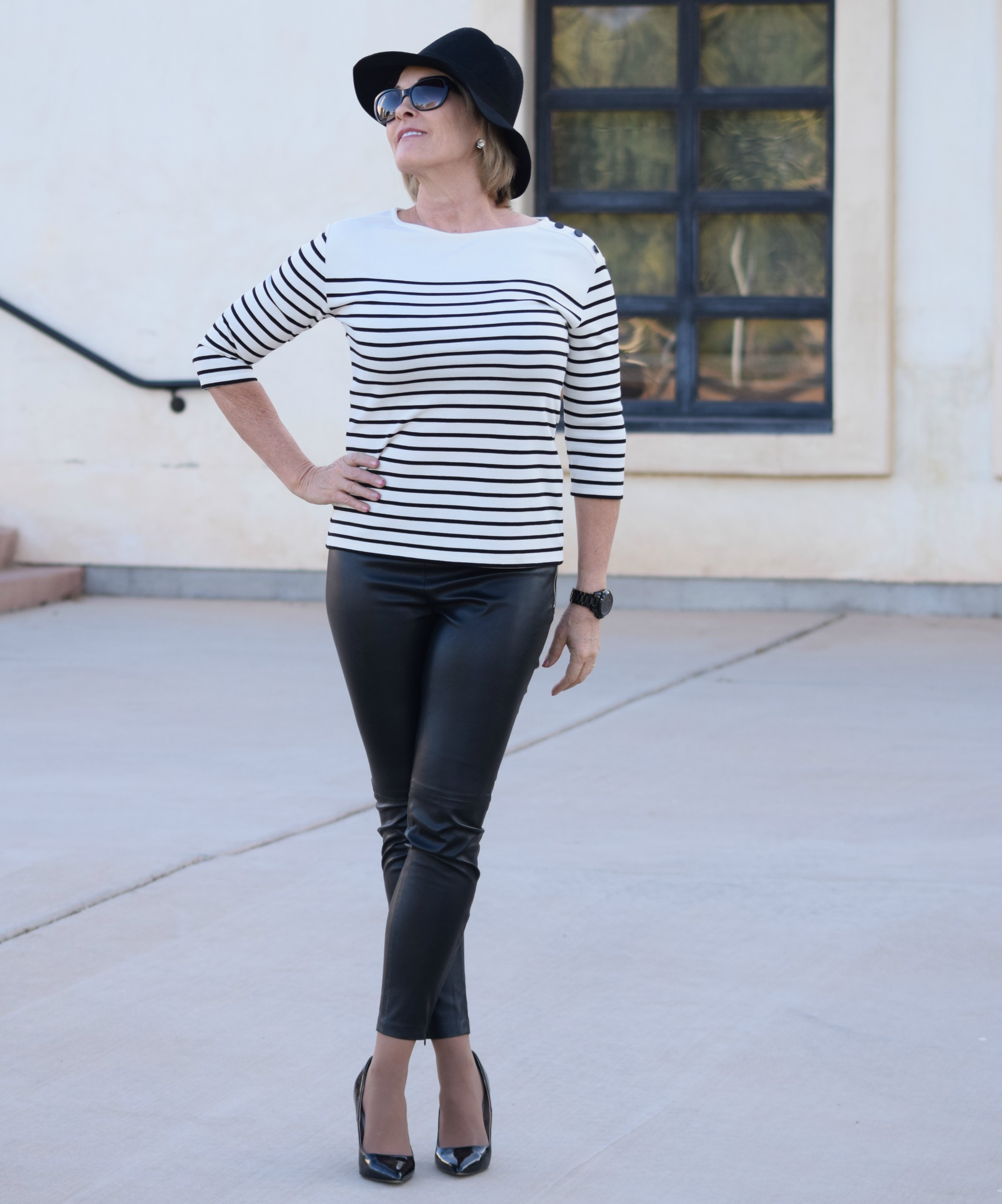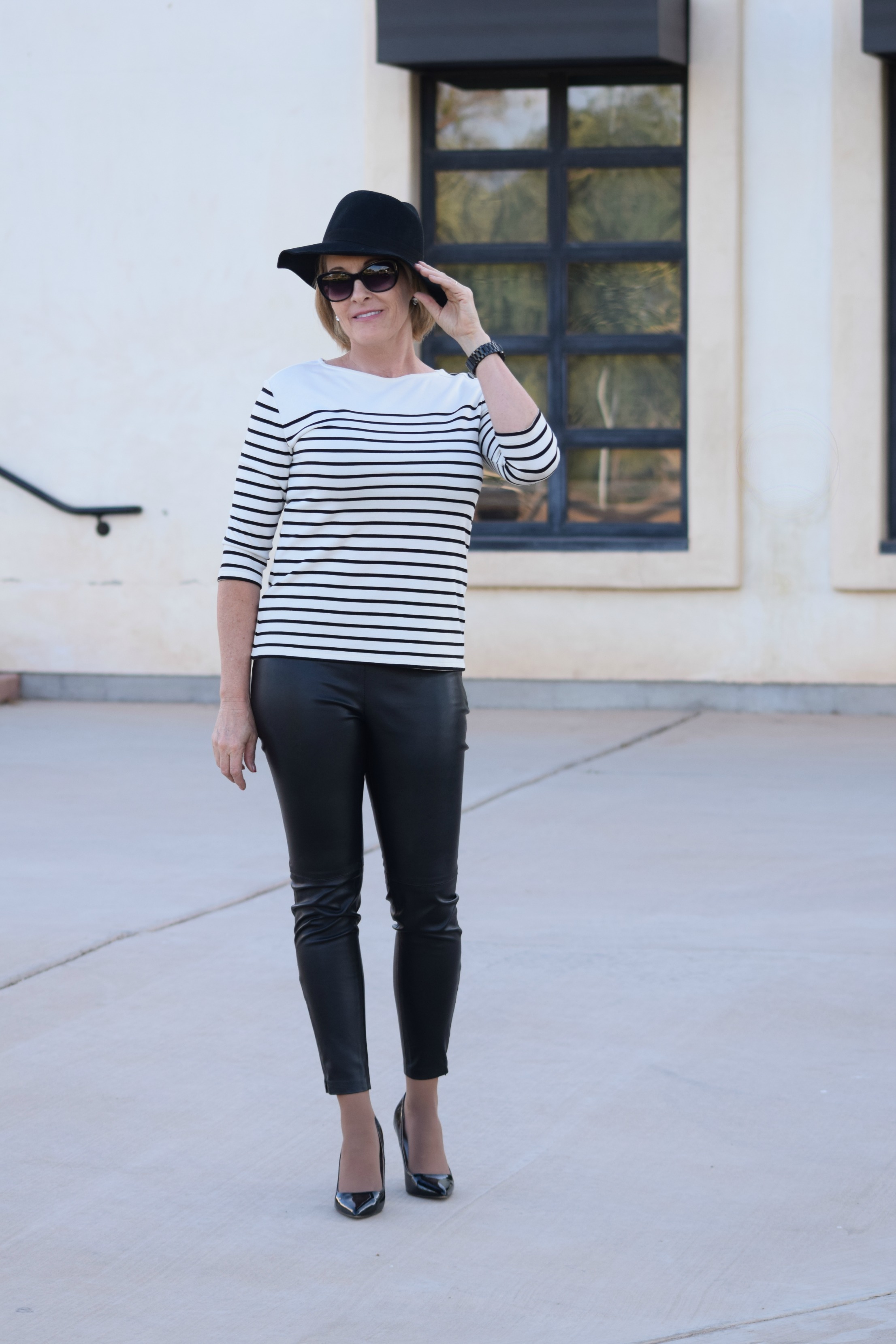 Breton Stripe Top • Similar here, here and below | Faux Leather Leggings • Nordstrom | Bag • Similar here | Fedora • Nordstrom | Earrings • Givenchy | Sunglasses • Nordstrom | Shoes • Michael Kors
I love mixing unexpected things.  Today I mixed classic and edgy by combining Breton stripes with leather leggings.  I love the way combination works.  I think the fedora really makes the outfit, especially tipped to the side with a jaunty flair.  Sometimes that's the mood I'm in.  How about you?
For years I avoided horizontal stripes because I was told they make you look wider.  My waist is already a little thick so that's the last thing I wanted!  At some point someone suggested I give a striped top a try and I was pleasantly surprised.  It appears stripes follow the same fashion rules as other prints: fabric, proportion and print size make all the difference.  Once again I've realized I have to set aside my preconceived ideas of what works and give the idea a try.  Sounds a bit like a metaphor for life, doesn't it?
Speaking of life, I've been reading  The Big Picture by Tony Horton.  There's a lot of talk about pushing oneself and trying new things.  As the creator of the P90X workout and several of its successors, Tony talks a lot about finding success in life, often from a fitness perspective.  Right now I'm reading about variety, consistency and intensity of effort to see improvement not just in fitness, but in any area of life.  It makes a lot of sense.
I can't believe we're already into Thanksgiving week.  Isn't that crazy?  I hope you have a fabulous Monday.  Thanks so much for visiting!