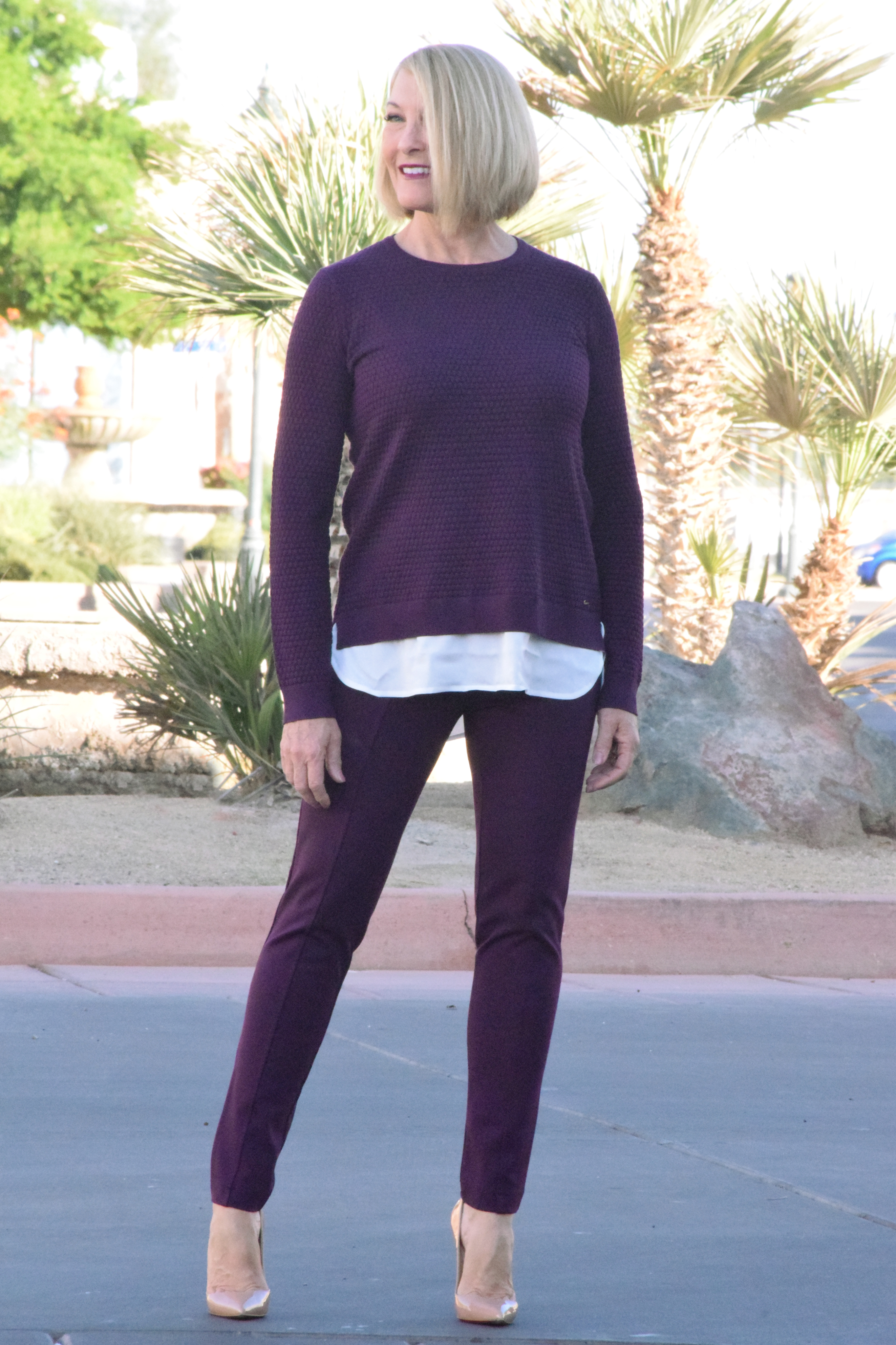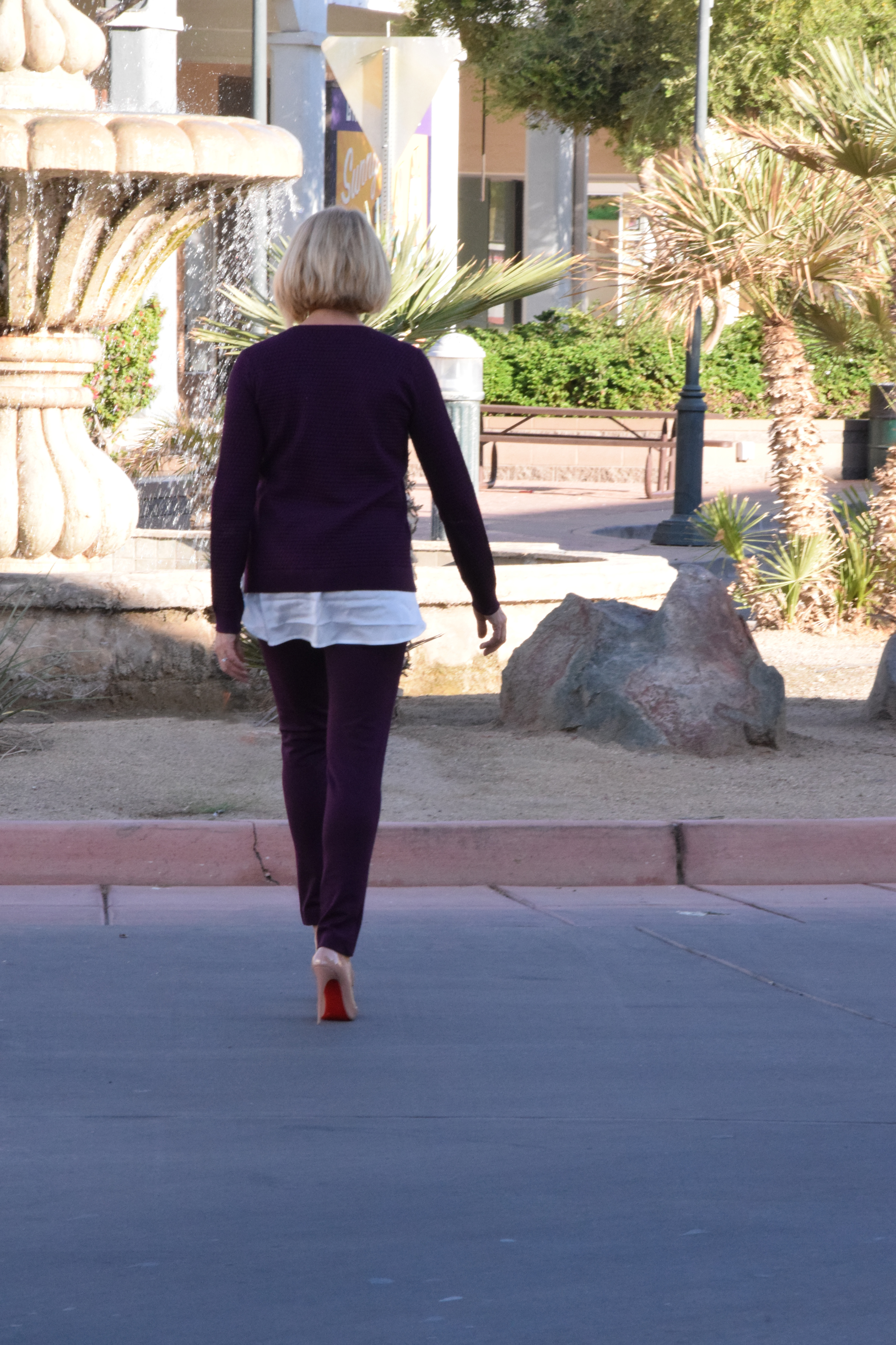 What? Helen's wearing burgundy? That's so unexpected! No one who knows me has ever said that! It's certainly a fall favorite. After black, which occupies a huge swath of my closet, burgundy has the strongest presence. And as comfortable as these Calvin Klein separates are, they'll be items you reach for over and over again!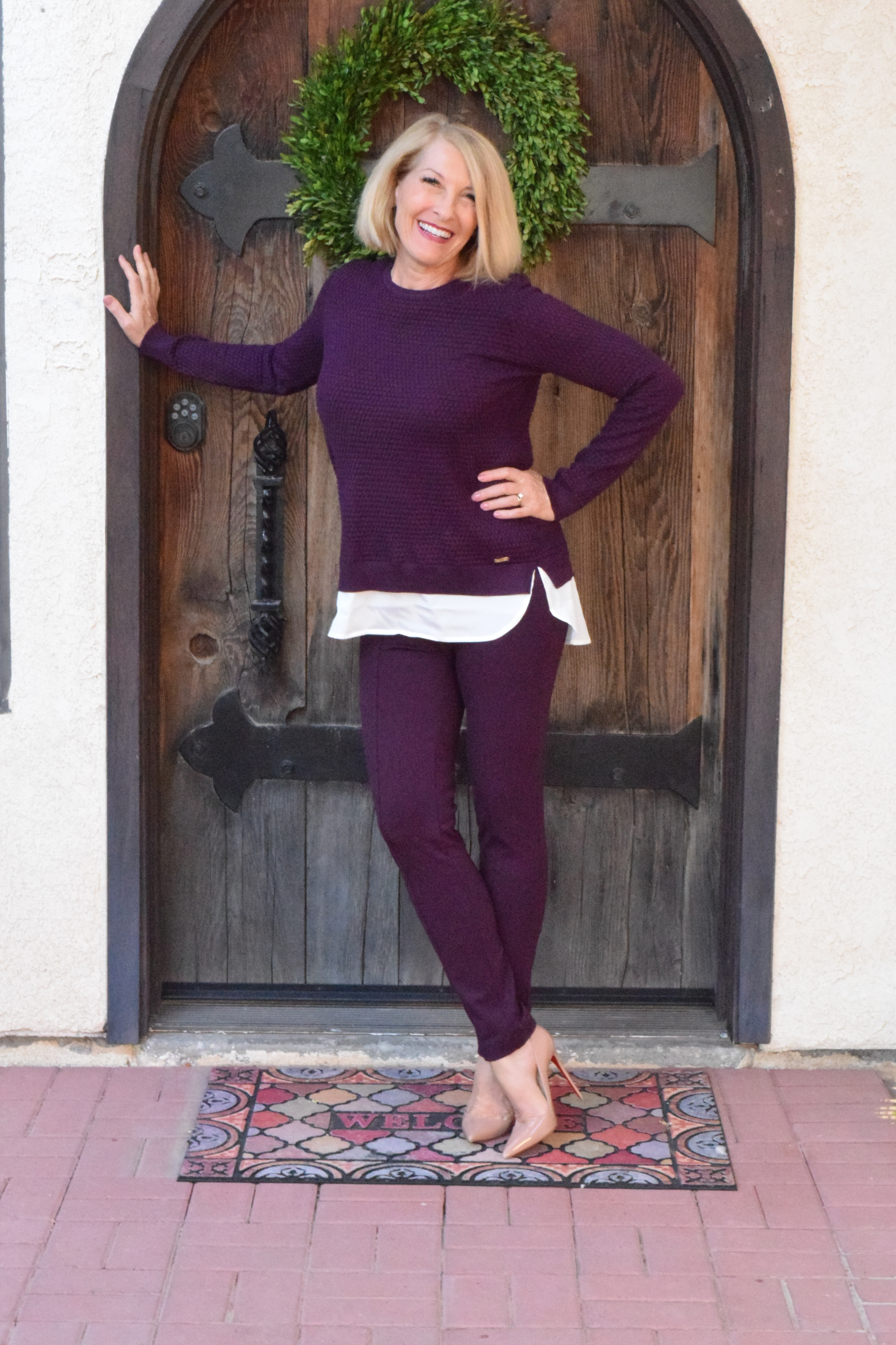 Talk about a season-bridging hue! You're on point from now through February in burgundy. When the mustards and persimmons start to feel out of place (usually the day after Thanksgiving) burgundy is still an excellent choice through Christmas and beyond. If you tend to shy away from bright red, even during the holidays, try burgundy.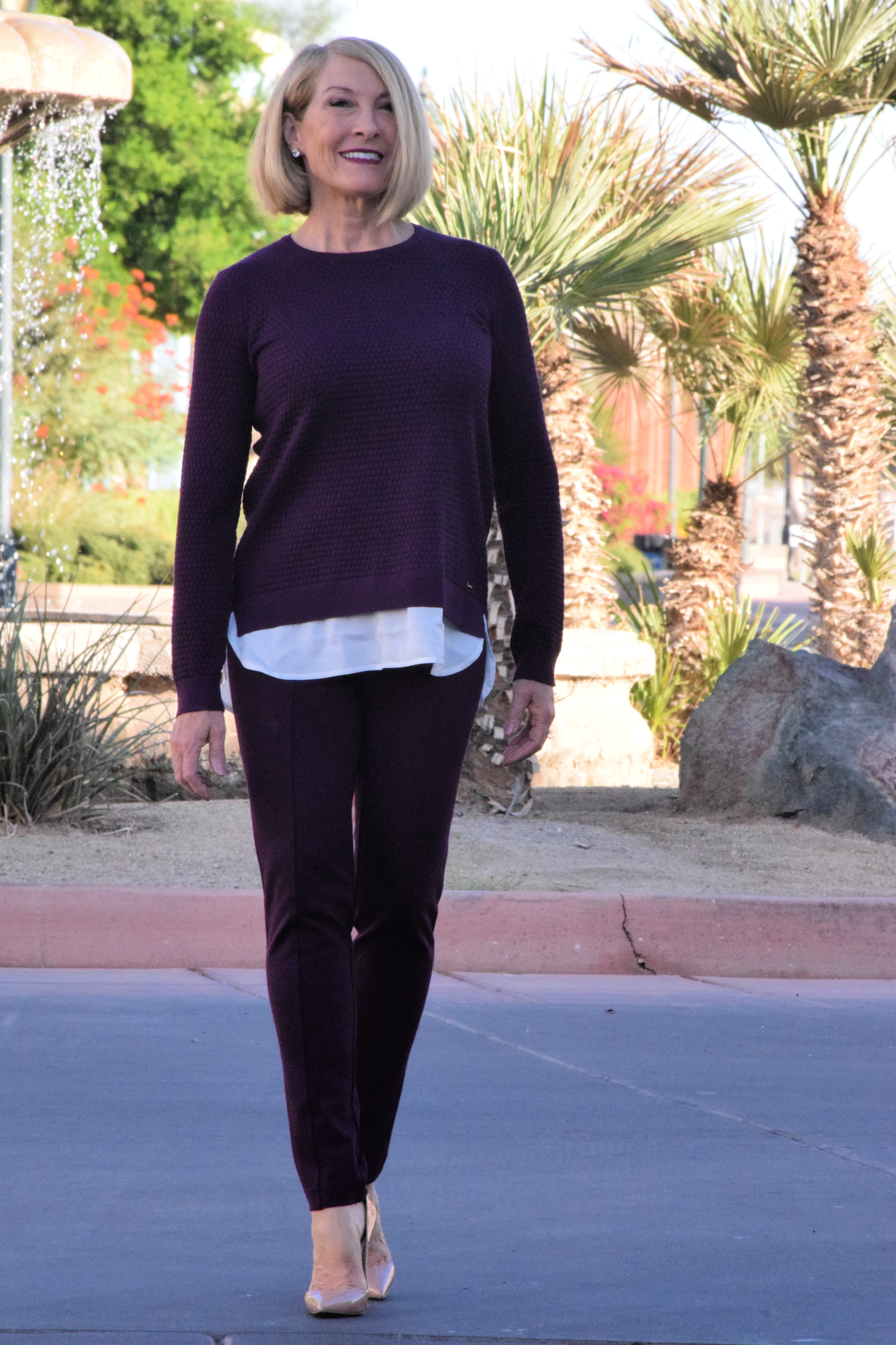 Case in point: I have three different Christmas color schemes, depending on how I'm feeling when it's time to decorate for the holidays. I'll use all white, or red, or burgundy. White is clean and pure, and the closest I'll get to a white Christmas living in the Southwest. Red is bright and festive and feels lively and fun. But when I use burgundy, everything feels more elegant and sophisticated.
I haven't decided how I'm decorating this year, but you can probably guess what I'm thinking.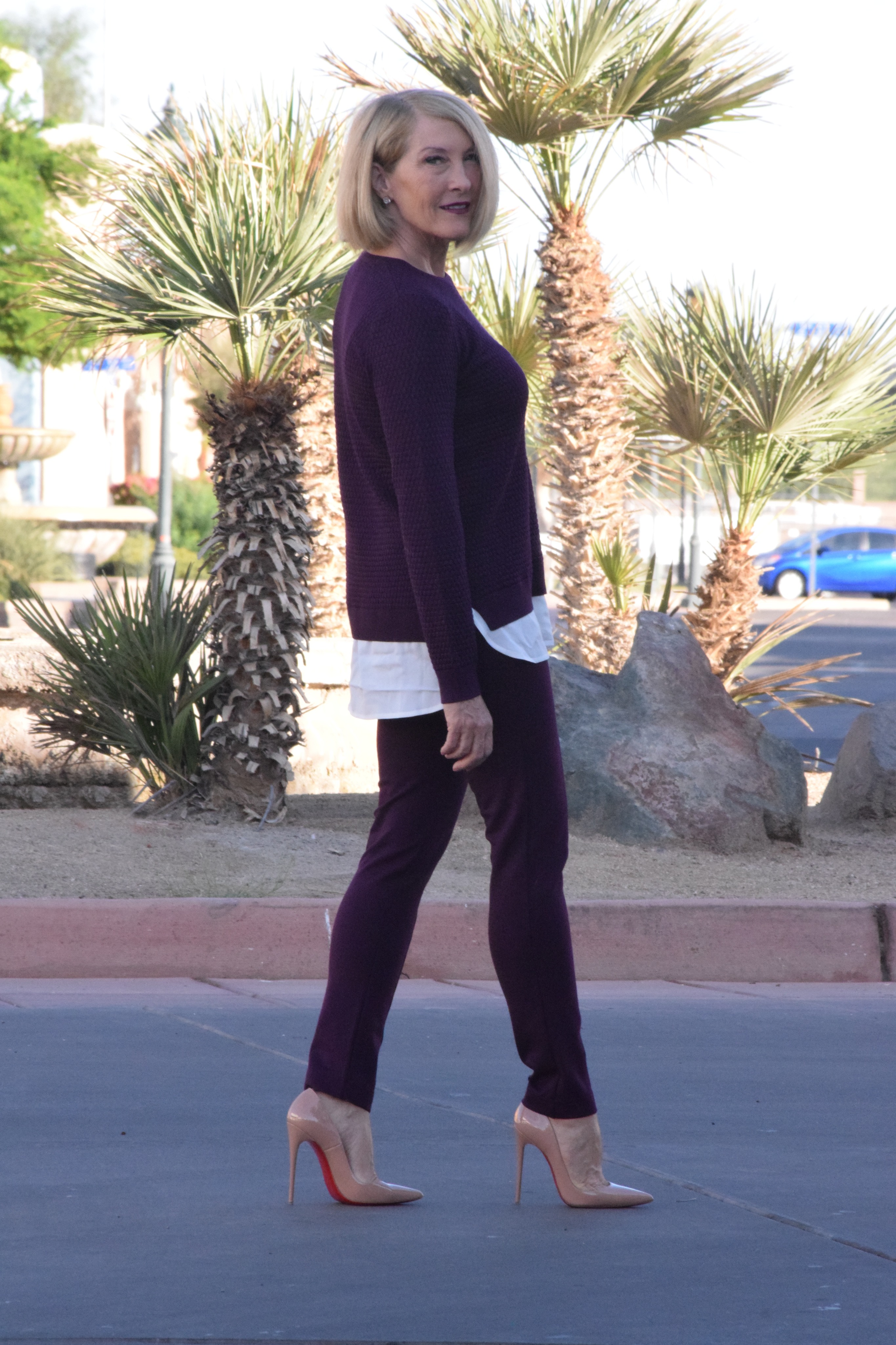 I hope you're having a fabulous week!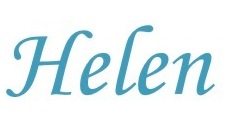 Calvin Klein top | Calvin Klein pants | Christian Louboutin shoes | Kate Spade Earrings | MAC Lipstick, similar La Femme