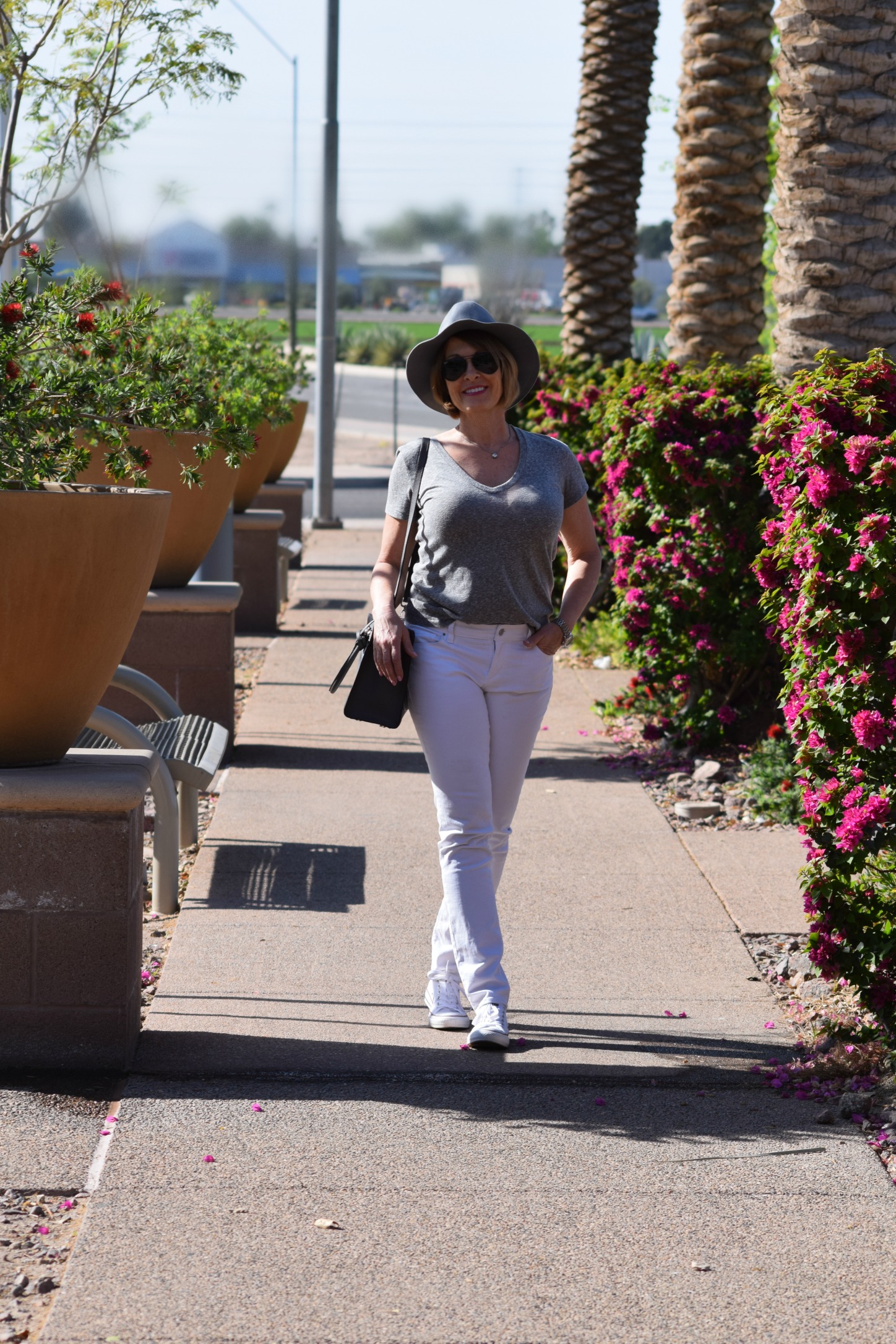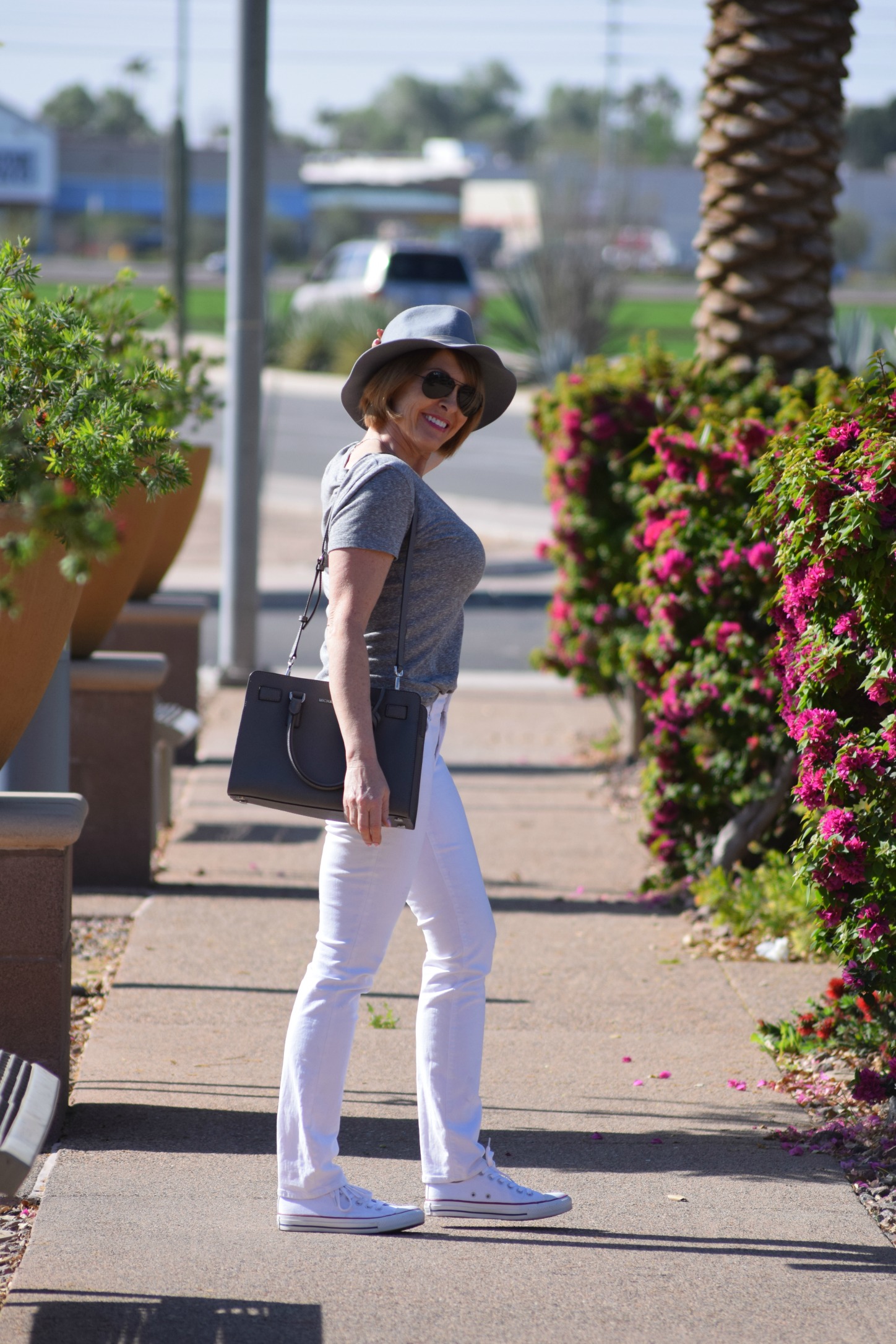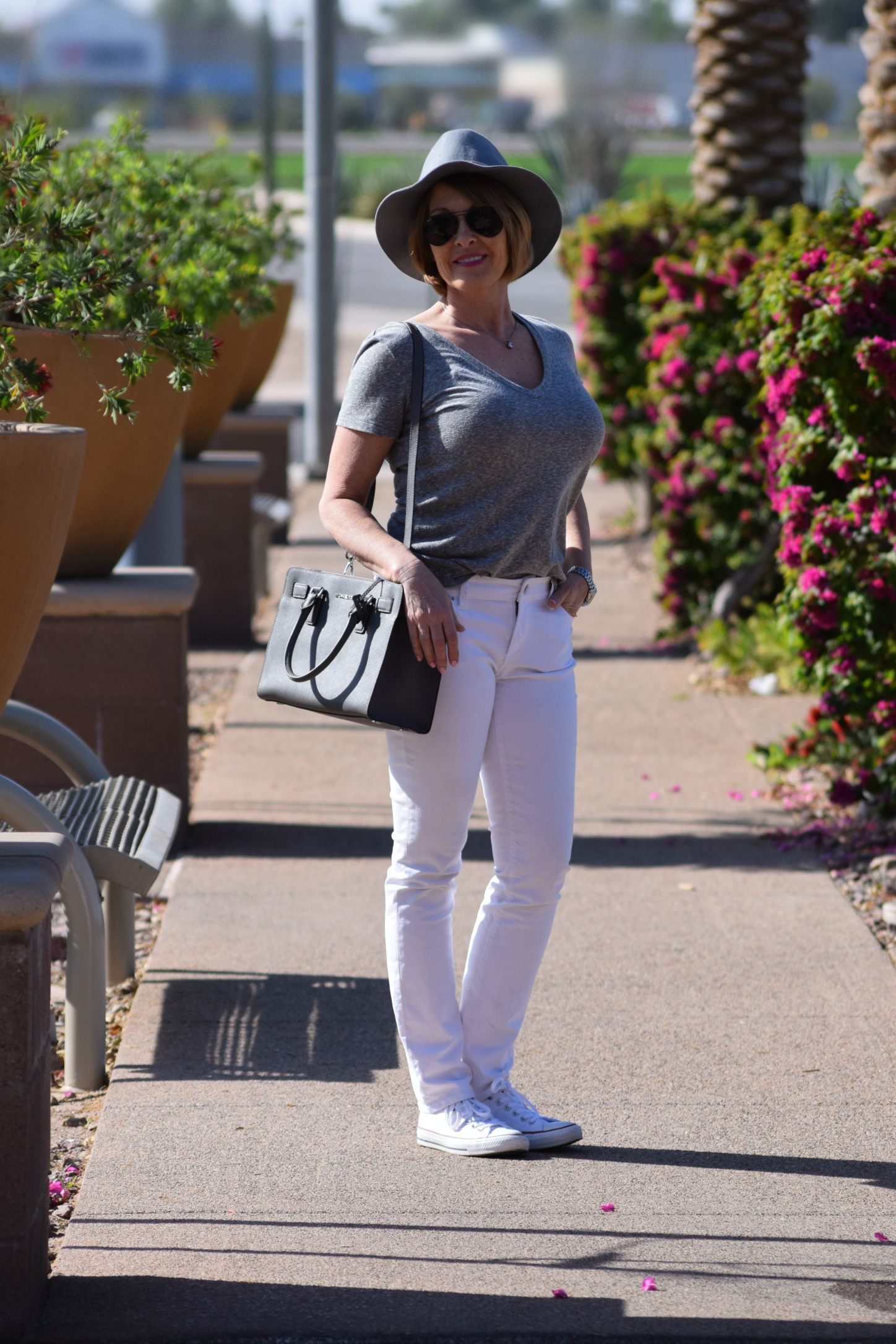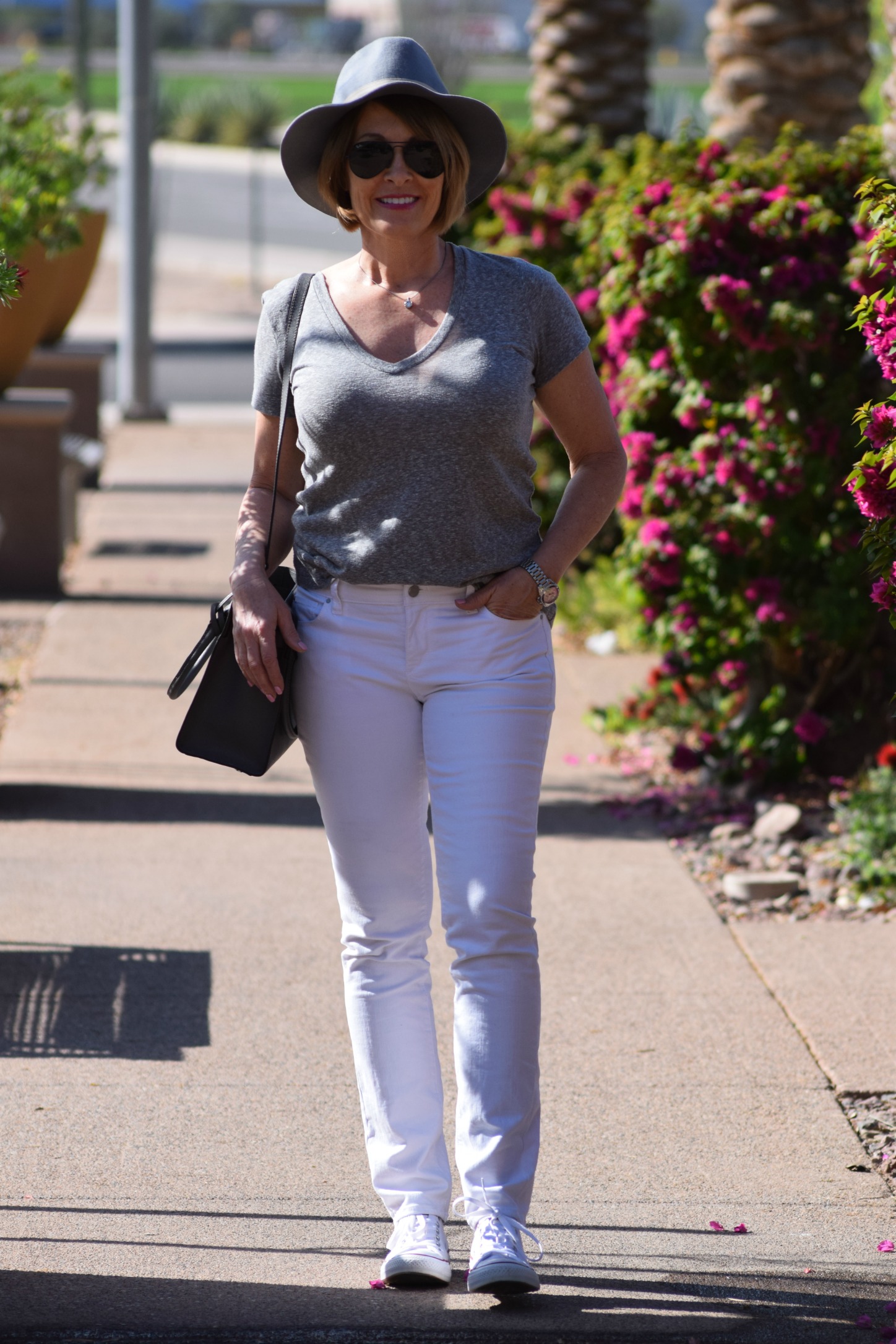 Tee • aerie c/o | White Jeans • Ann Taylor | Hat, sold out • Similar here | Shoes • Converse | Sunglasses • Ray-Ban | Bag • Michael Kors | Watch • Michael Kors
Wow!  it's been a long week.  Anyone else agree?  During tax season, Fridays aren't actually Fridays and Saturdays are, well, not as great as they are during the rest of the year.  Still, I manage to keep some time for myself, to run errands, get a pedicure, get together with friends and family, etc.  While doing all of that, sometimes I want to wear something a bit different than basic jeans and a tee.  I go for something like this casual grey and white combo.  Still jeans.  Still a tee.  Yet a completely different vibe when the jeans are white, don't you think?
My career choice has meant I deal with a lot of deadlines. I have a certain emotional cycle to the whole process: I start with optimism which gives way to panic as I assess how much I have to do which causes me to work like crazy to get it all finished which leads to a calm as work is completed.  I find myself at different points of that cycle as I approach any major deadline.  Right now I'm somewhere between panic and work like crazy.  But that's just life lately.
I'm sure you're looking forward to the weekend like I am.  I hope it's a great one!