Happy Halloween. You know what that means? The holidays are right around the corner! Eek! Besides gift-buying, there are the seemingly endless chains of parties and get-togethers and wondering what the heck you're going to wear. For a casual party, take the stress out of the event and enjoy yourself with something easy like this outfit. The top has an understated gold sheen and the long cardi has pleats and pearls cute enough to get you into the party spirit.  I went with Deep Merlot (weird) but the look is also available in navy and black.
When it's party time, I'm equally happy dressing to the nines or wearing something like this.  To be honest, you can wear this all season long.  It doesn't need a party per se, but you're ready to celebrate if gatherings are on the schedule.  Actually, this may the the perfect outfit for Thanksgiving.  Just a thought. . .
The holidays and I have a love/hate relationship.  I'm social by nature, and I enjoy being around people.  The conversations. the camaraderie, listening to people share stories – these things energize me.  Yet there are times when all I want to do is hang out at home with Andy and the rest of our family or sit one-on-one with a friend.   Are you the same way?
The months of November and December can be stressful – overloaded with events, shopping, and so many errands.   It's important to take a little time every day to relax, calm the mind, maybe even meditate a bit.  Bring the cortisol level down so your joy can surface.  Sift through the hype to find the things that matter.  This year I'm planning to put together a couple of posts to help with gift ideas and bargain-hunting, but I'm taking my focus away from trying to monetizing the holidiays.  I want to focus on what matters, to help bring quality of life to the forefront.  I figured out a while back that I'm not going to retire on Haute Business income.  I'll keep showing fashion because I love it, but I want to include more of what matters.
I'm chuckling to myself because today's post took a completely unexpected turn.  I guess I'm striving to be more authentic here.  We had an amazing weekend at FierceCon 2018 earlier this month and I want to share a lot of that.  Writing out those thoughts and experiences has proved more of a challenge than I anticipated but I'm hoping to to have a post ready for Friday. Discipline, Helen.  You can do this!
Enjoy your Halloween, whether you're partying, handing out candy, or huddling under a blanket with a book or a movie.  Stay safe!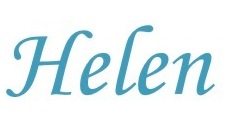 Pleated Faux-Pearl Cardigan | Gold Top | Pants or So Slimming Ankle Pants  | Earrings  | Necklace, similar here, here and here  |  Christian Louboutin Shoes