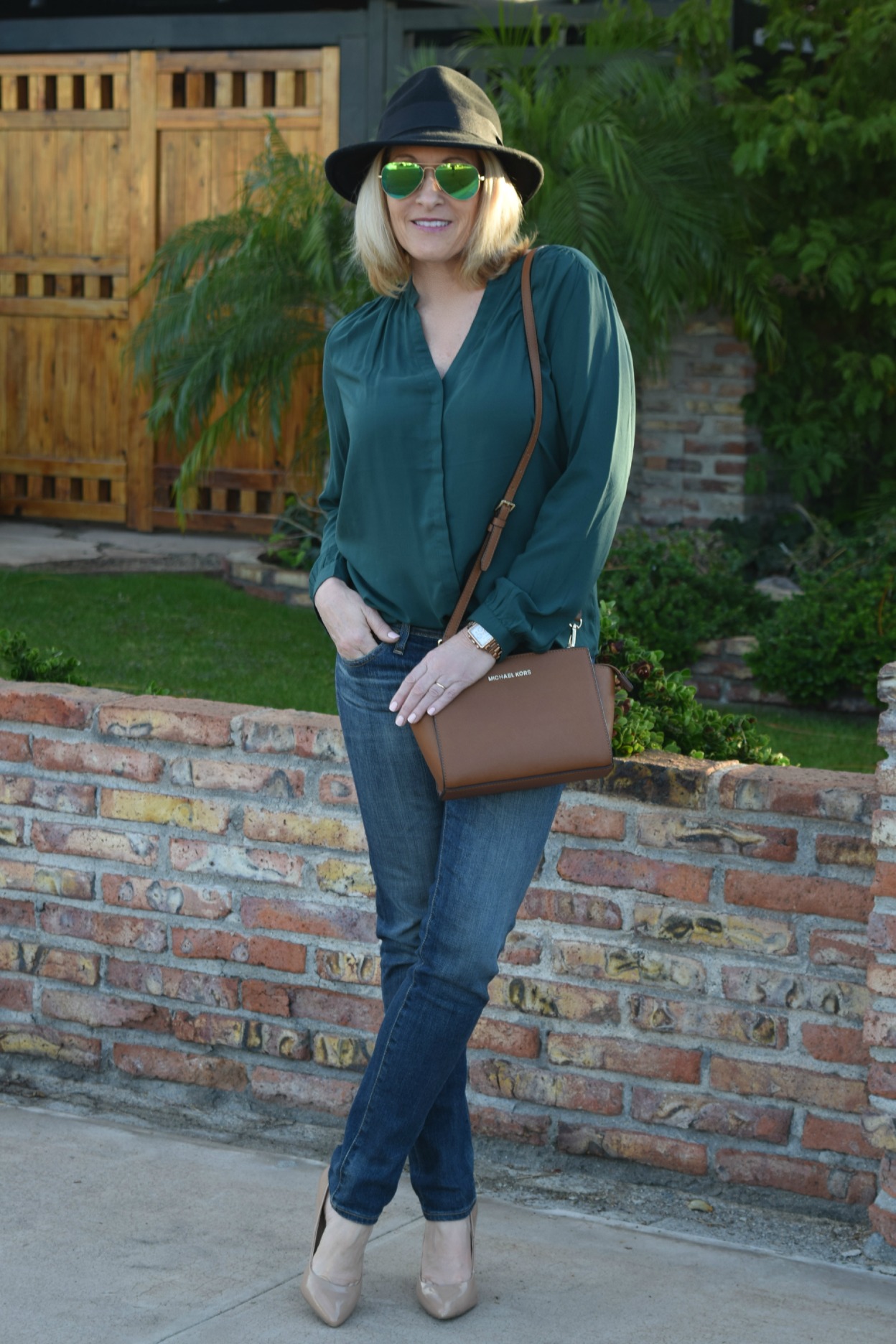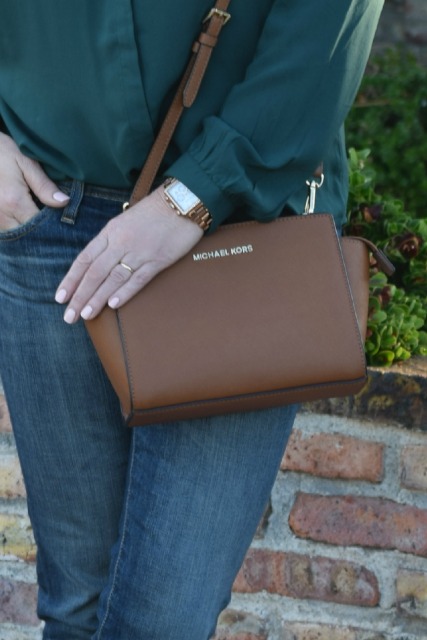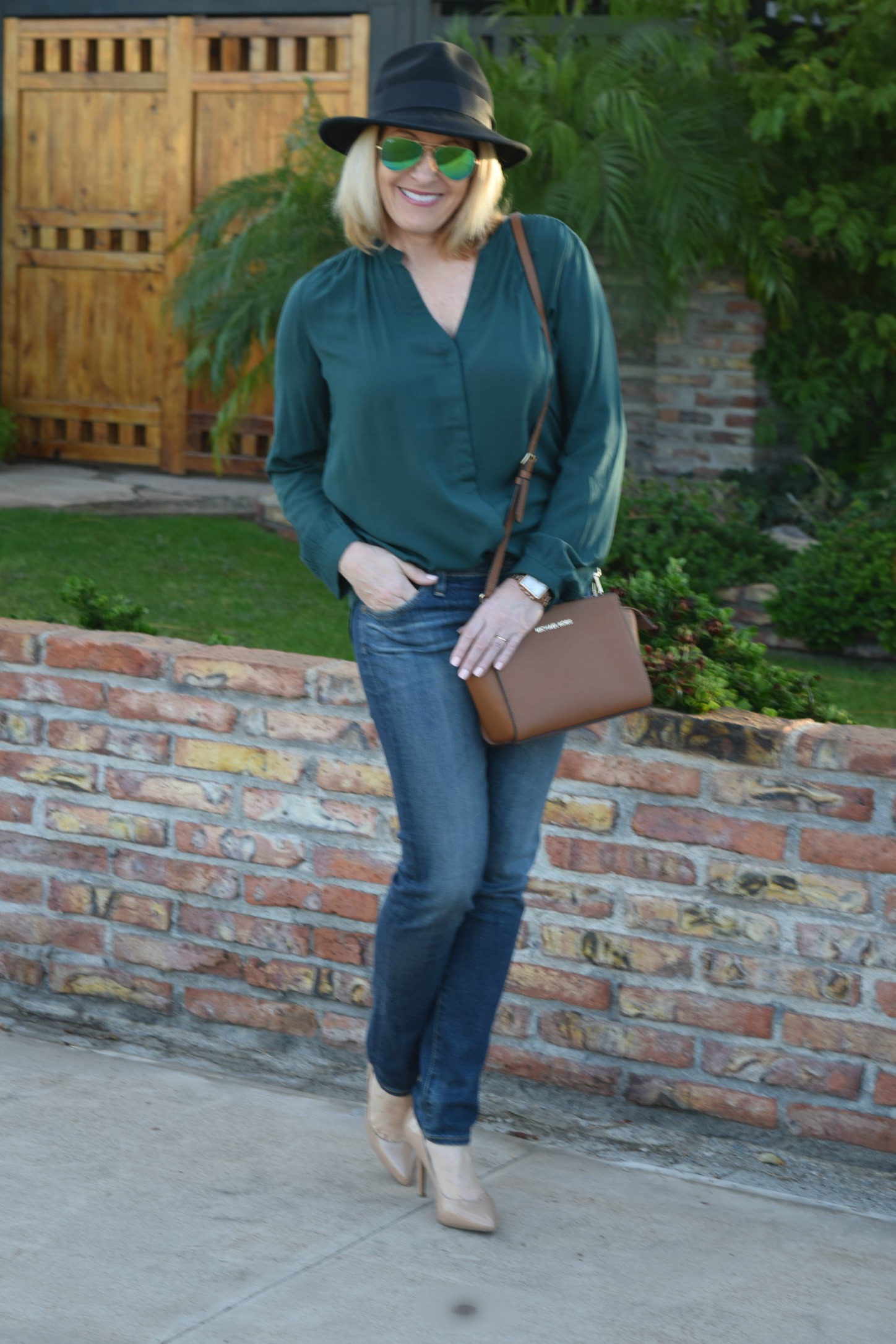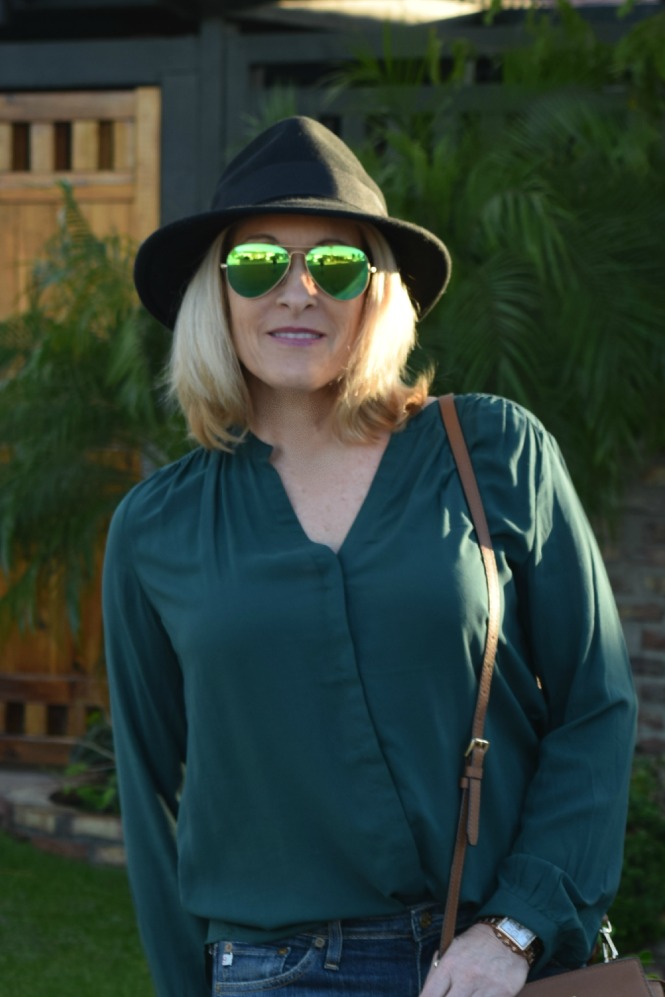 Top: Old Navy | Jeans: AG Stilt | Hat: David & Young | Sunglasses: Ray-Ban (also here) | Watch: Michael Kors (Similar here) | Bag: Michael Kors | Shoes: Jessica Simpson, and just ordered these. | Lips: Liner – MAC Subculture, Lipstick – Revlon Colorstay, Gloss – MAC Pop Mode
Spring is springing in the southwest.  The temperatures are in the mid-80s, the days are getting longer and spring flowers are showing up in the garden.  The temps will bounce around a bit as summer fights to have its way which always begs the question, "What do I wear now?"  It's time to find some casual transition looks.
I'm not quite ready to bring out the shorts.  My legs are desperately seeking color and the mornings are still a little chilly for shorts anyway.  I put together this quick little look to help with the transition.  Jeans? Check.  Versatile top? Check.  Accessories? Check.  Casual transition?  Definitely.
I'll be breaking out the shorts soon enough.  (Hello, sunless tanner!) Meanwhile, my casual transition piece will be these AG jeans.  We all know how versatile jeans can be.
Thanks for visiting!