Do you feel the words chic and comfy are mutually exclusive?  It's so often the case, but it doesn't have to be.  Take this look from Chico's.   The minute I slipped into these pants I said, "Aaaahhhh." They felt so much like wearing the softest pajamas. You almost feel like you'e getting away with something when you wear them out and about. Note to my rebel self – DO THIS!
I thought it made sense to team these "pajama pants" with this cute tunic.  How about those gold button accents?  This tunic has you covered, literally.  The cut is a little longer in the back which provides a little extra backside coverage.  The overall effect is a lengthening of the silhouette, which is something almost all of us embrace. Black is of course slimming, and by adding some attention-getting bling the eye rests on the jewelry instead of your less favorite features. I'm all about that!
Chico's has some really great items in their stores.  They really understand the midlife woman, and meet her at many style points.  If you're slim or in amazing shape, there are plenty of pieces to accentuate your assets.  🙂  If you haven't heard yourself described as "slim' or "athletic" recently, there are still so many styles to help you look and feel your best.  I've been showing a lot of my favorites lately and I've barely scratched the surface.  Most pieces are also available in petite sizes.  Once you navigate their unique sizing labels you're dialed in!  I think the idea is to keep us focused on the way we look and how we feel without worrying about the size of the clothes we're wearing.  Again, showing their understanding of midlife women.
Have you checked out Chico's?   There are so many cute pieces to style and you can always find something on sale.
Thanks for reading!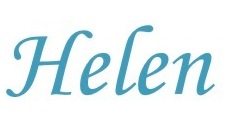 Chico's Button-Detail Top  |  Chico's Pants  |  Chico's Pendant Necklace  |  Chico's Earrings  | Aldo Shoes  (Similar here and here )  |  Chico's Sunglasses