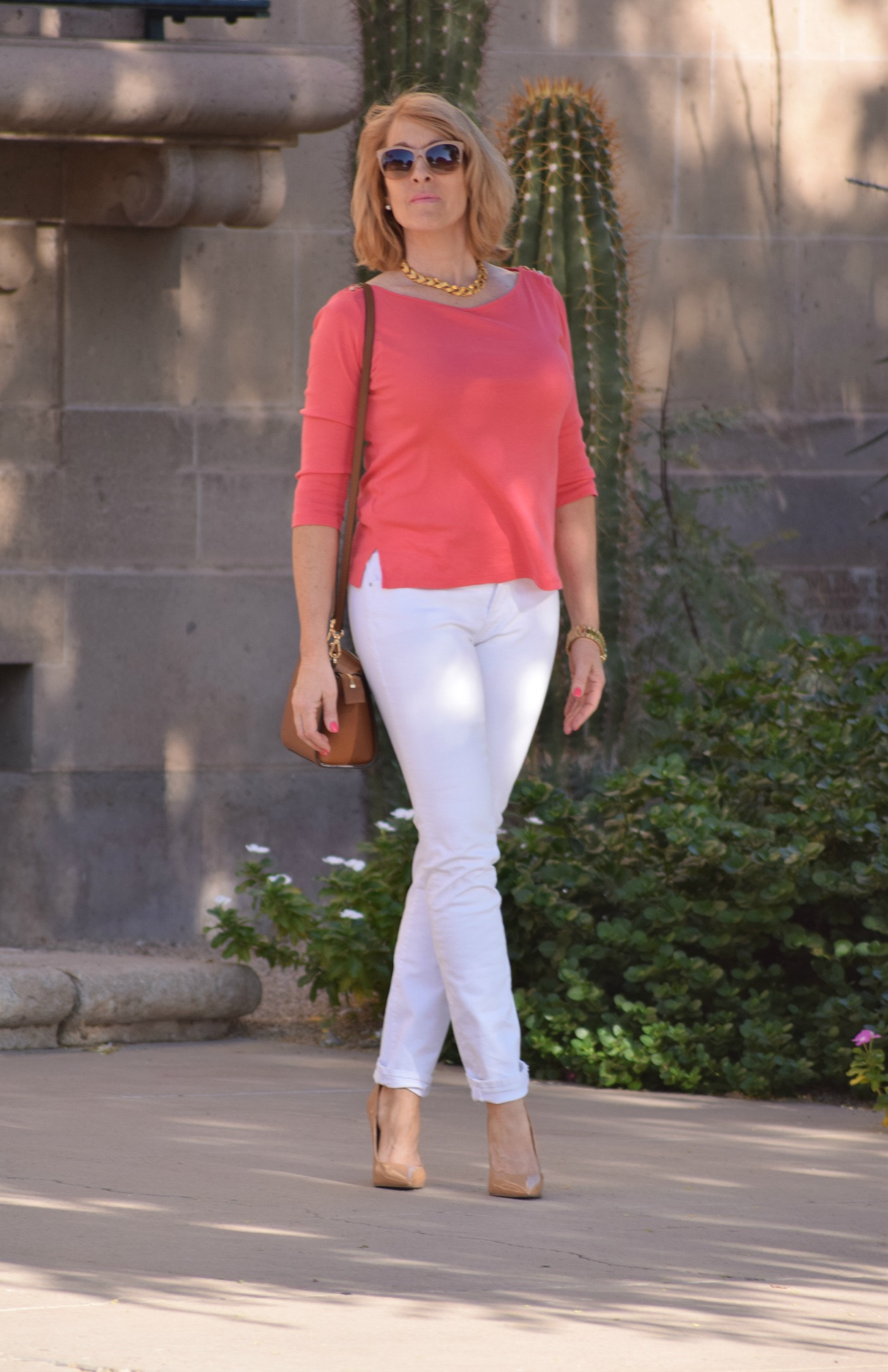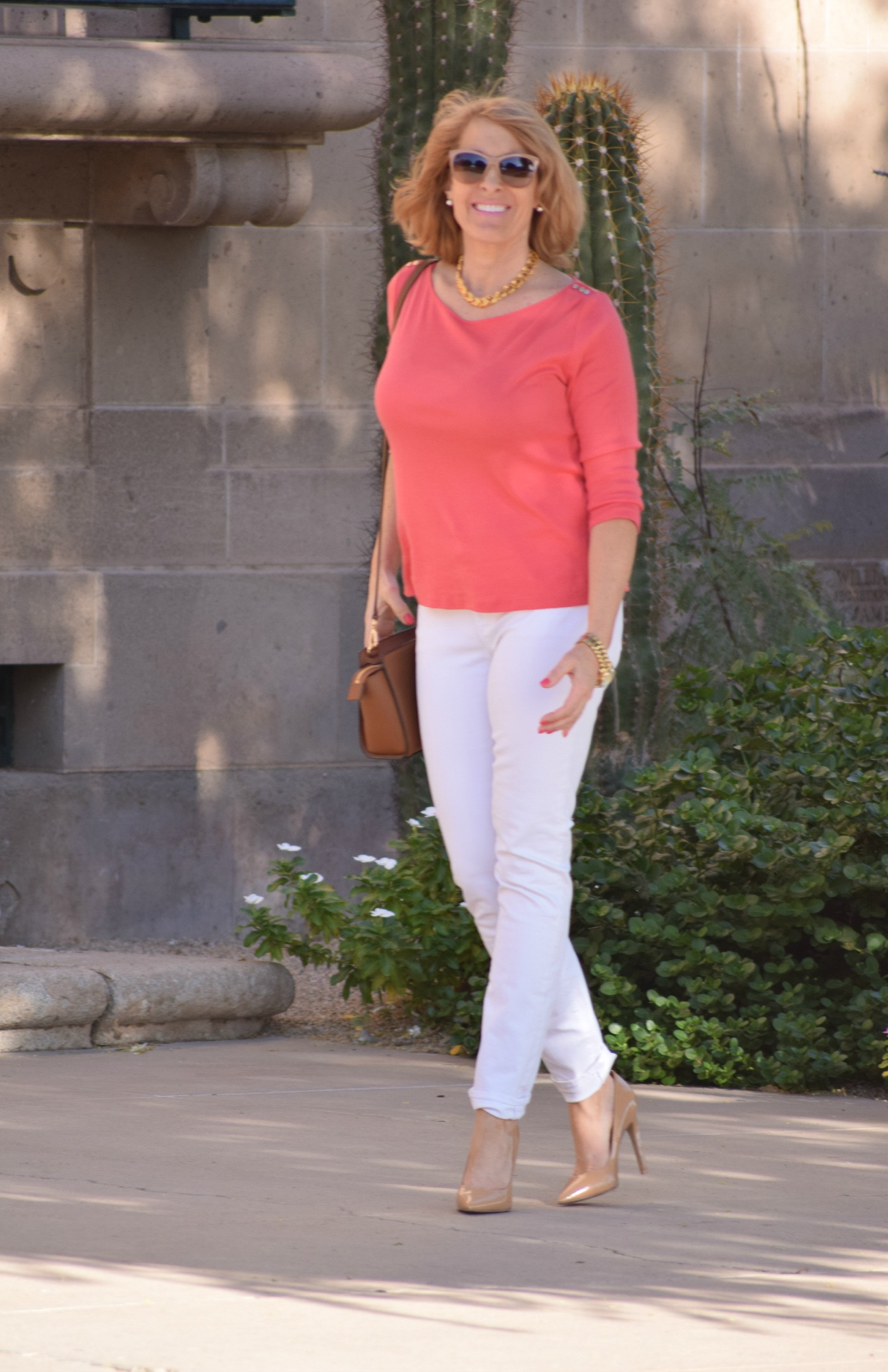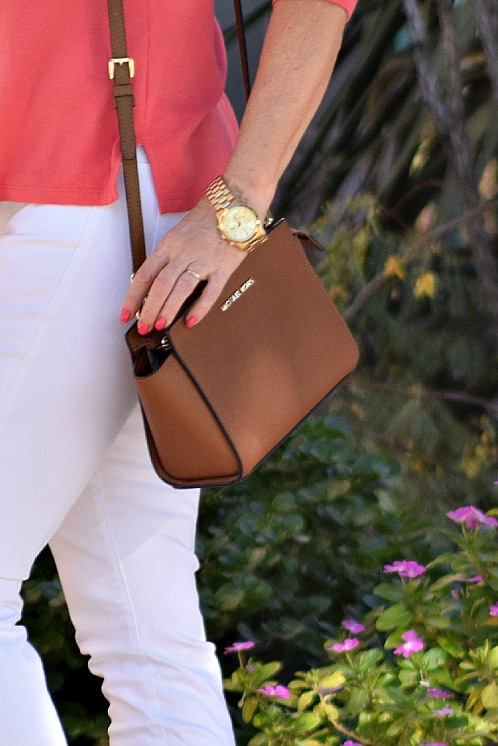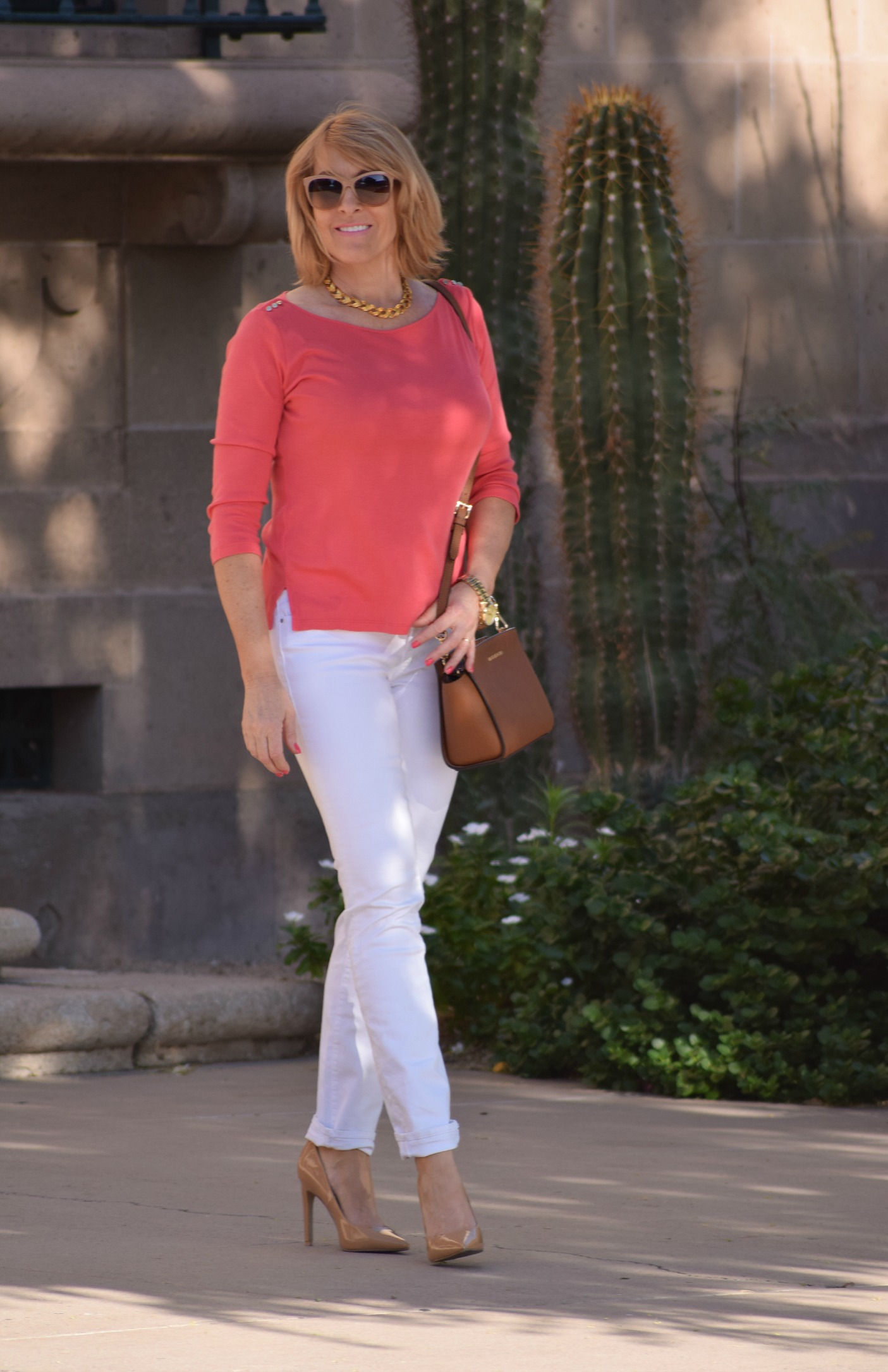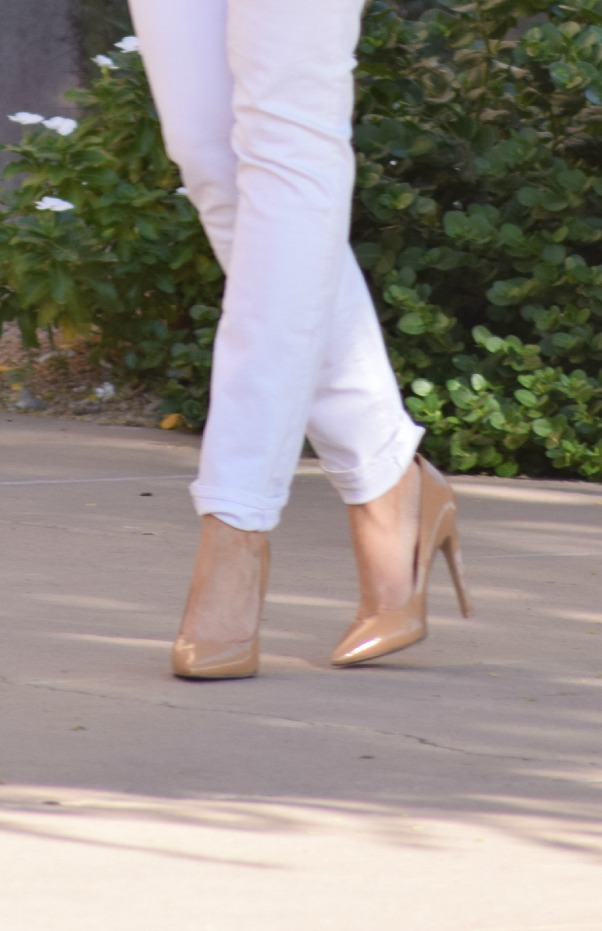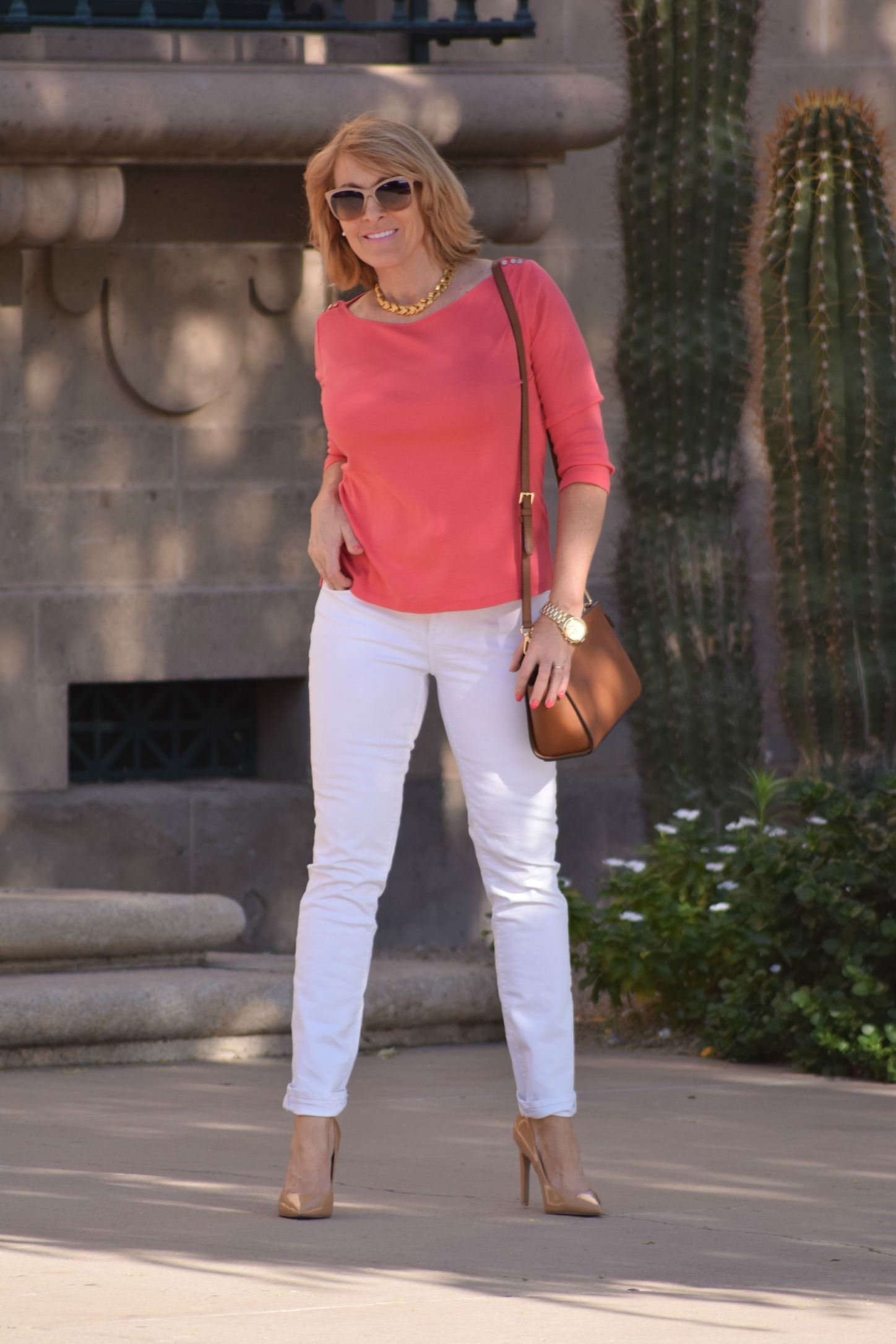 Top • Ann Taylor | Pants • Ann Taylor | Sunglasses • LOFT
Bag • Michael Kors | Watch • Michael Kors | Shoes • Topshop
Necklace • Similar, Topshop | Lips: Liner • M·A·C Candy Yum, Yum   Lipstick • M·A·C Fleshpot over Candy Yum, Yum
It's amazing how switching out accessories changes a look completely.  I previously styled this top and pants combo with a fedora and print flats.  It looks so different with heals and a thick, gold chain.  Accessories really make all the difference.
I've already talked about how I rescued my purchased of the very bold lip color M·A·C Candy Yum, Yum by pairing it with a lighter color.  I'm still trying to find a way to balance a bolder eye with M·A·C Fleshpot.  Fleshpot alone is not enough color for me, but Fleshpot over Candy Yum, Yum seems to work to create a peachy-pink lip perfect for spring.  That's what I get for impatiently ordering without waiting to try it on at the store. I'm glad I was able to strike a balance and make both work.  Where there's a will. . .
We're midway through the week.  I've had one of those weeks where it seems like I'm jumping from one appointment to the next.  It's been a bit fragmented but it really makes the time fly by.  How is your week going?
I'm always so happy to have you stop by.  Thanks so much.  It means a lot.