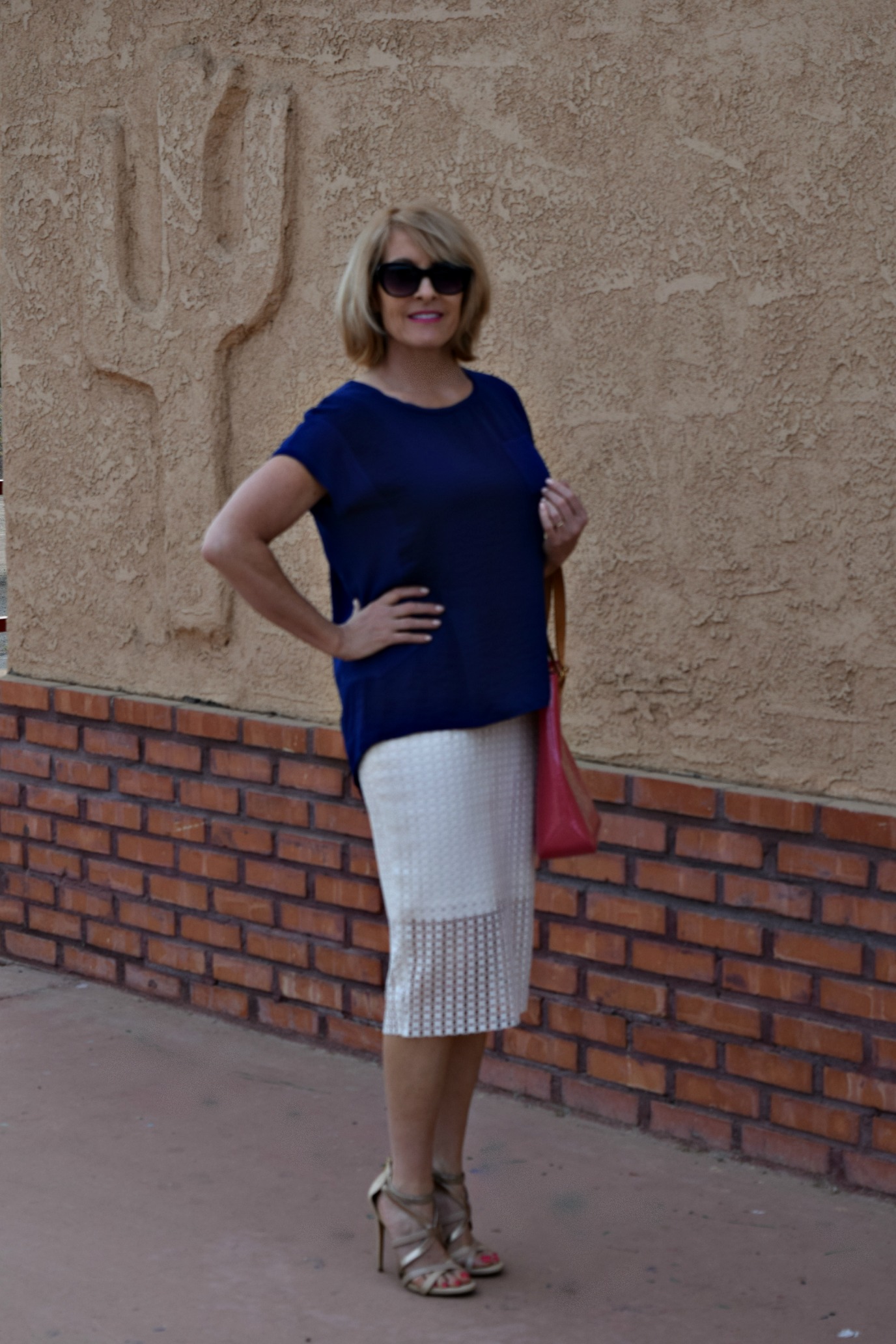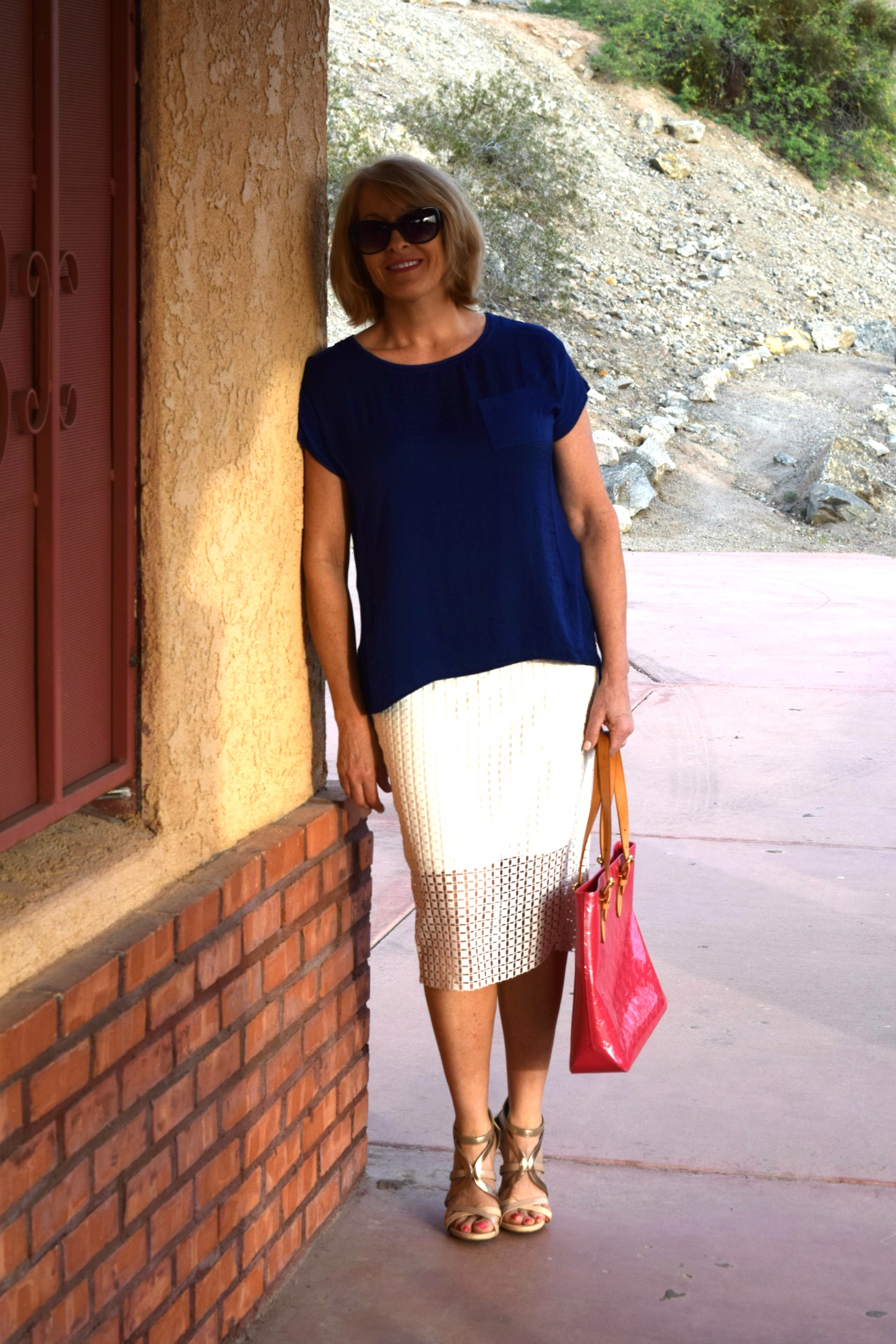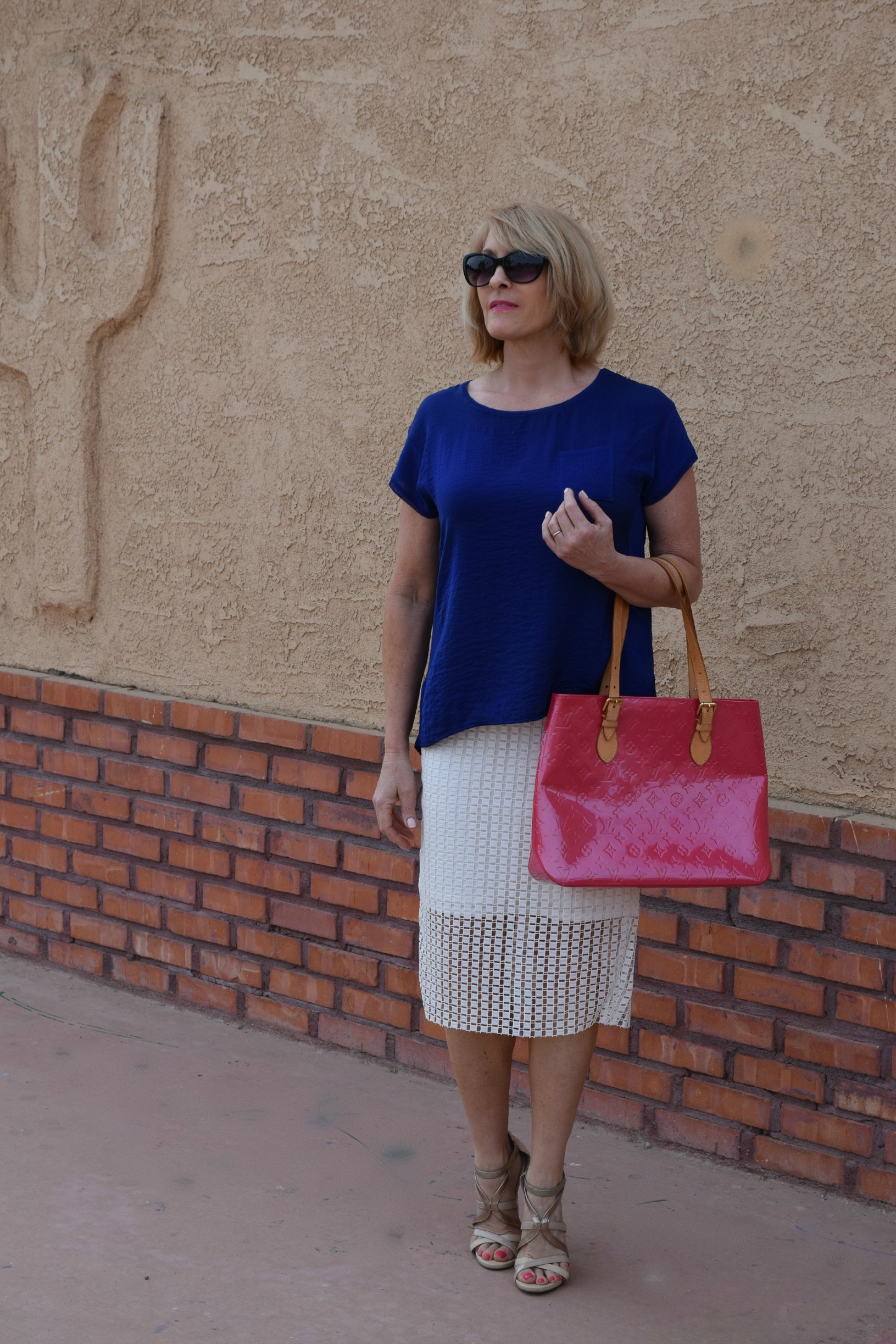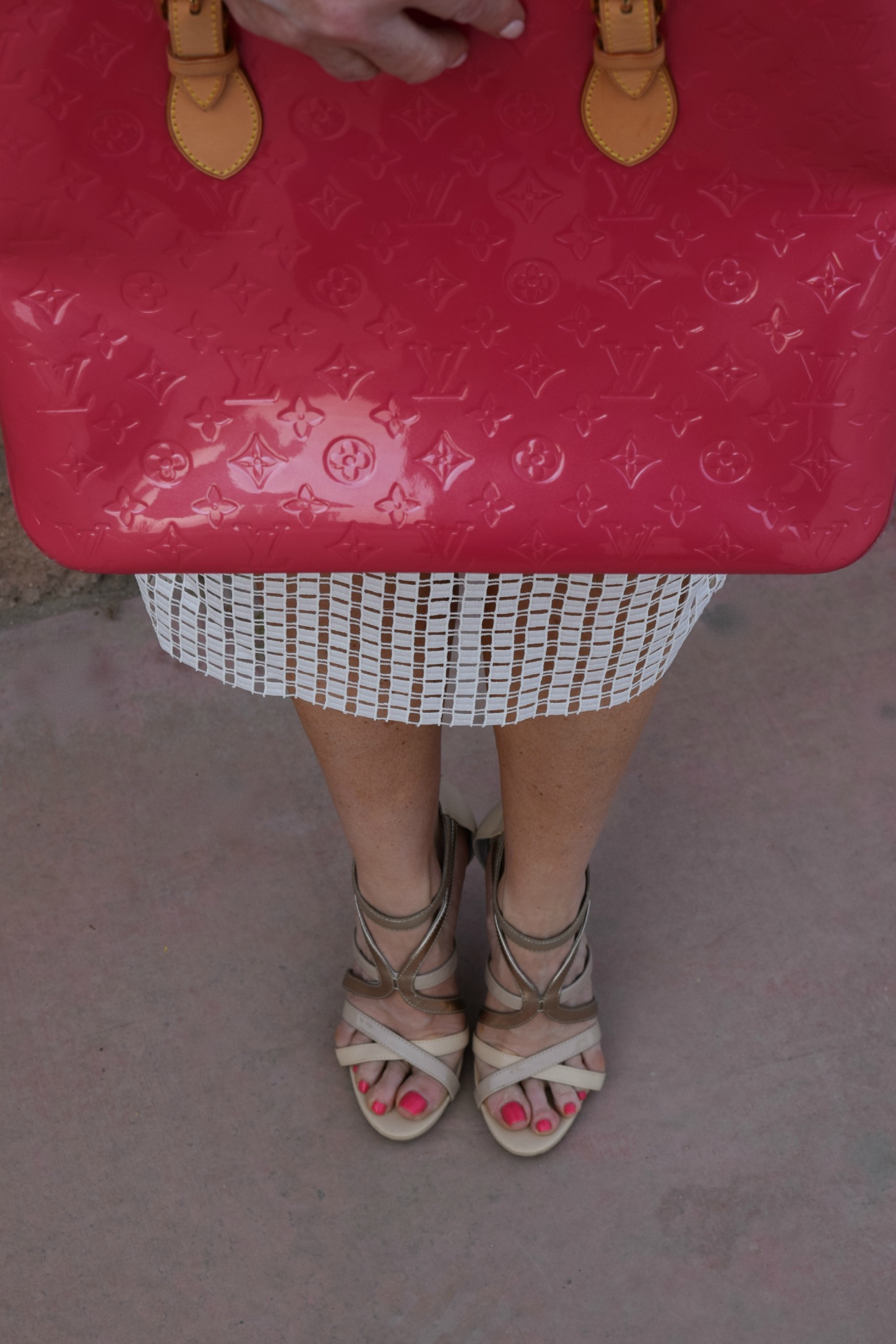 Top: Chico's, similar here and here | Skirt: Ann Taylor | Shoes: Steve Madden, similar here and here | Bag: Louis Vuitton, similar here and here | Sunglasses: Ann Taylor | Toes: OPI Charged Up Cherry (I think) | Fingers: Gelish Pink Smoothie | Lips:  Liner – MAC Subculture, Lipstick – MAC Candy Yum Yum, Lip gloss – Bobbi Brown Rose Gold
I'm always looking for something different.  I like basics, but I also like things that have that little something extra.  This cut out skirt is just the kind of thing I'm talking about.  The open fabric and the pretty cream color will make this a spring-through-summer staple. The stretch waist band is forgiving if you have a bit of a thick waist like me.  Even though my legs are a little longer than average, this skirt is pretty long so I've linked the petite version.  I would go with that unless you're pretty tall.  If I had to do it over again, I'd order the petite.
This is the first year in a while we haven't had our annual family Easter brunch and egg hunt.  It's one of my favorite family events, especially seeing the little ones running around the yard looking for eggs, and watching them have so much fun together.  It was a tough call, but I just couldn't swing it this year.  Between the early heat wave, three large dogs and a busy tax season, it just wasn't happening.  I really hope to get back on track next year.
I know Easter isn't supposed to be about eggs, bunnies and candy.  I just love having family around.  The true reason for this season is the most blessed event in the Christian world – the resurrection of our Savior.  The day Christ conquered death for us all.  I can't imagine the pain and suffering He went through or the abandonment He must have felt as He took on all the sins of the world.  Because of His pain and sacrifice, we have everlasting life.  I don't deserve it, but I couldn't be more thankful.
Easter means different things for different people.  How are you spending your Easter weekend?