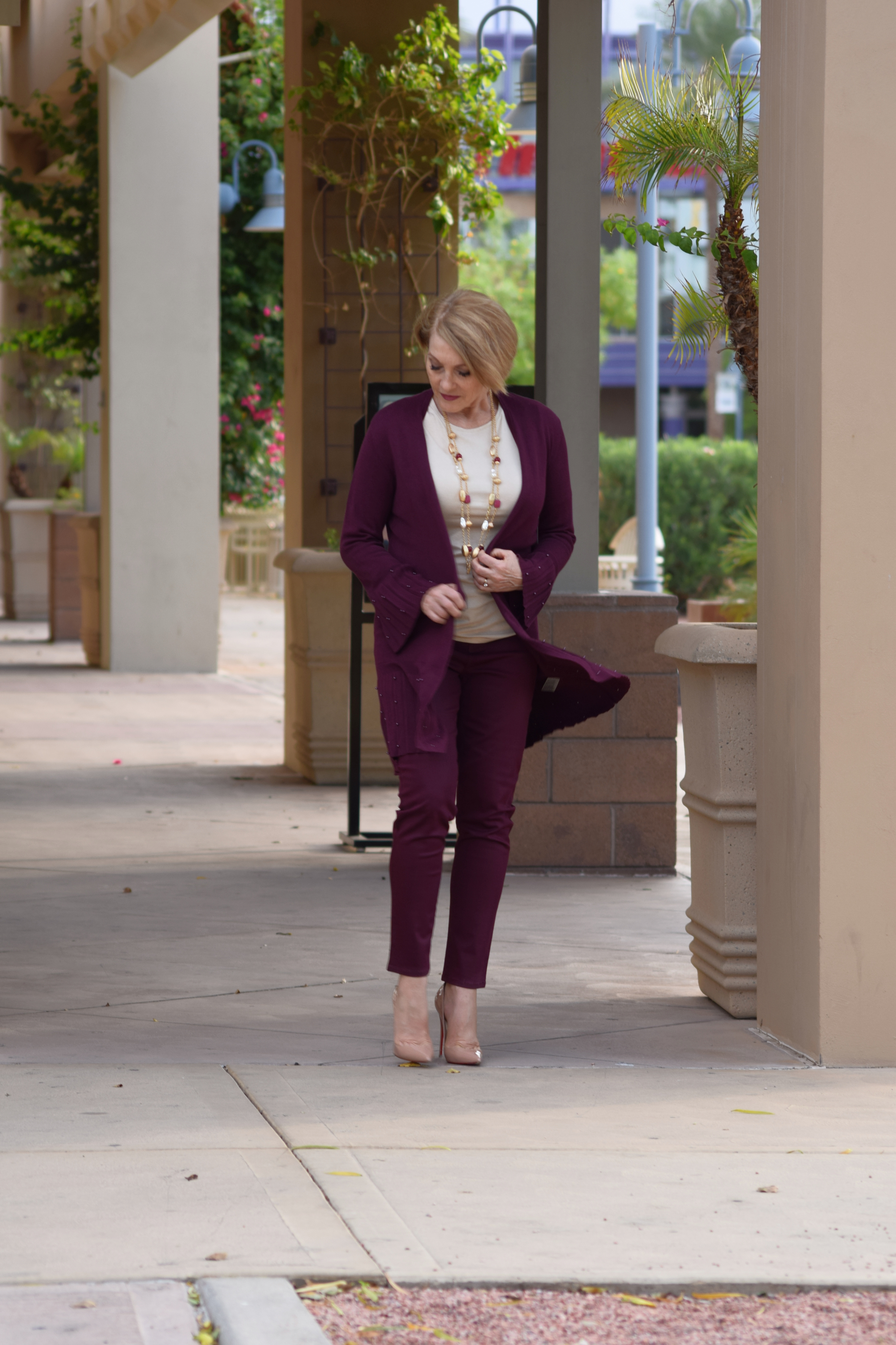 Am I the only one who's a bit over the Black Friday situation?  About five years ago I stood in line on Thanksgiving night in the cold rain with my daughter, Tiffany, to pick up some great deals at Target,  only to find later everything I wanted could have been purchased from the warmth of the house, snuggled in a blanket, sending great deals to my shopping cart.  Yes, we had some great laughs that night, but I've decided I'm over it.  That's why I didn't post a darn thing yesterday for Black Friday.  Instead I spent Fun Friday with two of my daughters and some of the grands.
Ashley, Charyssa and I rushed the event by doing Shop Small Saturday yesterday to shop a local boutique at 9am (not 6am! ) for some workout wear.  If you're in Yuma, stop by Shape Lab for 50% off the entire store today only!  We know we're going to need some motivation to stay fit and slim this time of year!!  Our family is doing another Thanksgiving gathering today and Andy and I already have the two pies, mimosa fixings, candied yams and a veggie tray ready to go.  I'd love to tell you I'll be hanging with the vegetables but let's be real.
I know you don't need me to tell you where all the great weekend sales are happening, but I'll link a few of the most popular.  Our family decided we're just shopping for the children this year in an effort to keep everyone from paying for Christmas at Easter.  Still, there are some great sales for everyone on your list.
Tragedy struck yesterday when my Chandon sparkling wine flute fell over and broke.  I've used that cute little thing since our trip to Napa about ten years ago.  I found these at Target which go well with my Reidel Vivant Pinot Noir stemware.  If you're looking for well-balanced stemware at a good price, I recommend Reidel.  I'm not a wine snob (am I?) but the right glass really makes a difference.  And during the holidays, you know they'll get a lot of use!
Wait, we were talking about sales.  So here we go. . .  The quintessential stores for everyone on your list:
Nordstrom with huge sales through Monday.  Try this and this  for thoughtful hostess gifts that won't break the bank.
Amazon for everything! It's been my convenient go to for so much of my shopping needs year round.  (Currently in my cart:  Workout gloves, post workout recovery drink, and I'm cosidering these adorable red booties.  I can't link Christmas gifts because too many family members check the posts!  🙂  )
For the home:
And a little something for yourself:
I hope you have a wonderful weekend!