I'm a big, big fan of red. It's such a fun, vibrant color and it sure has its time during the holidays. Christmas Red is definitely a thing, and this pretty J.Jill dress is such a great take on the theme.  It doesn't hurt that it's also cute and comfy.  Oh, and 30% off, along with everything else you order!
With the hustle and bustle of the holidays (and in my case a move and a wedding) it's nice to find something that looks great with little effort. This dress? Oh yes! Pull it over your head and go! Well, okay, add some accessories like shoes, and then go. The point is, with schedules full and parties abounding, easy is good. And something you can dress up or down can be invaluable, especially when you've got multiple events on the calendar.
How 's your holiday calendar shaping up?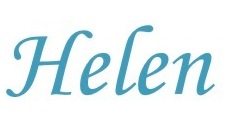 J.Jill Pleated Dress | Target Beret | Rebecca Minkoff Bag, also here | Christian Louboutin So Kate Pumps | MAC Ruby Woo Lip Pencil | MAC Ruby Woo Lipstick | MAC Ruby Woo Lipglass