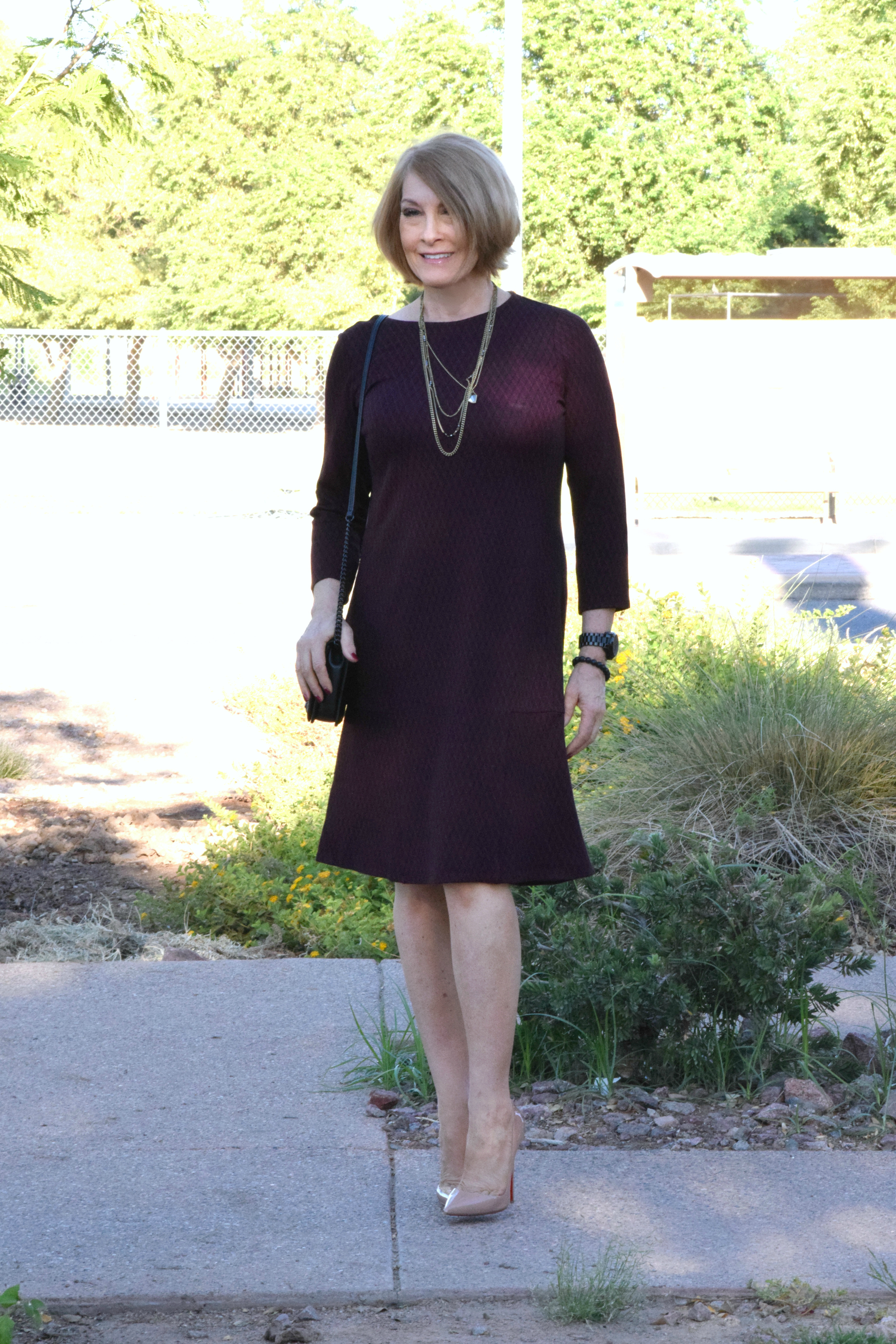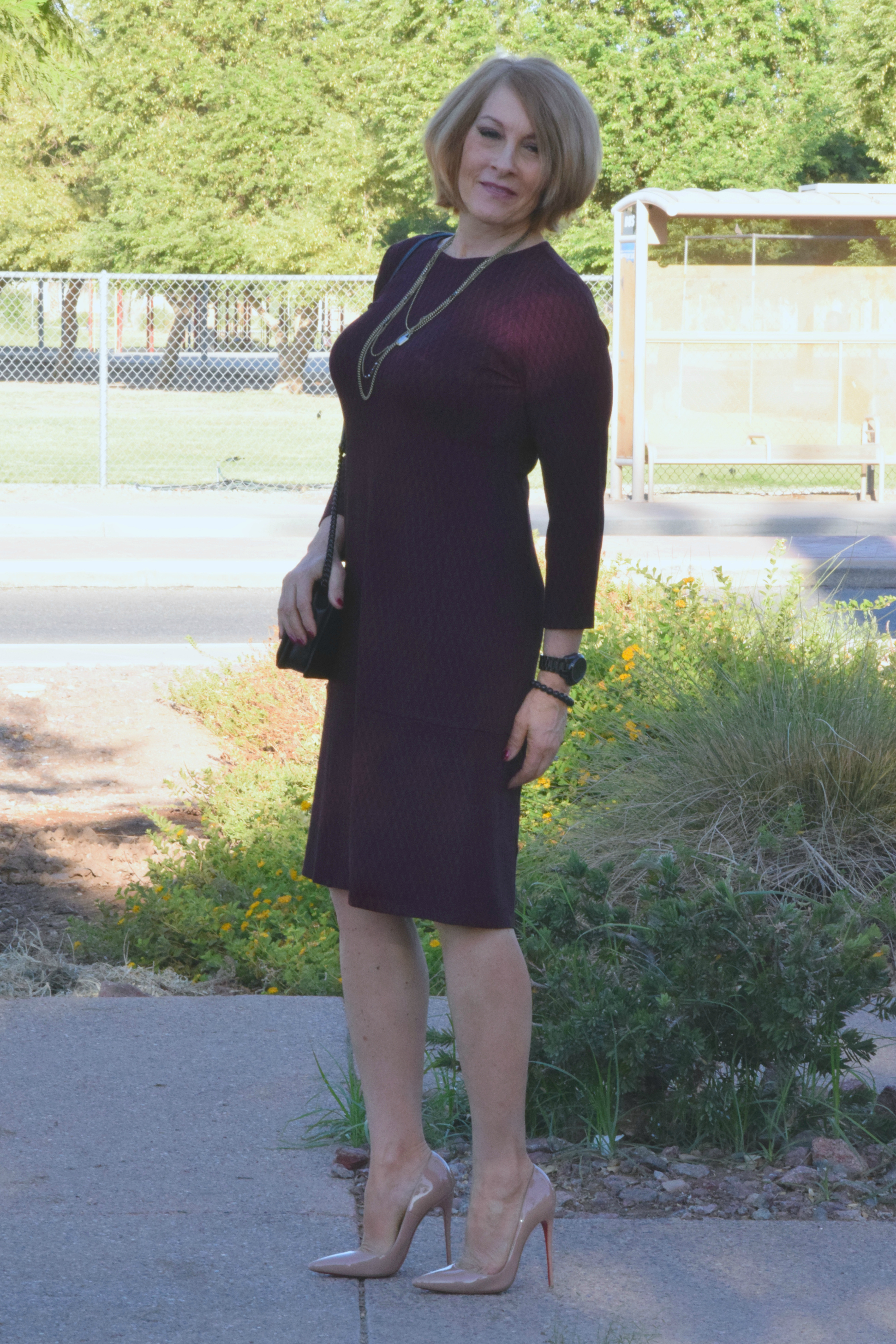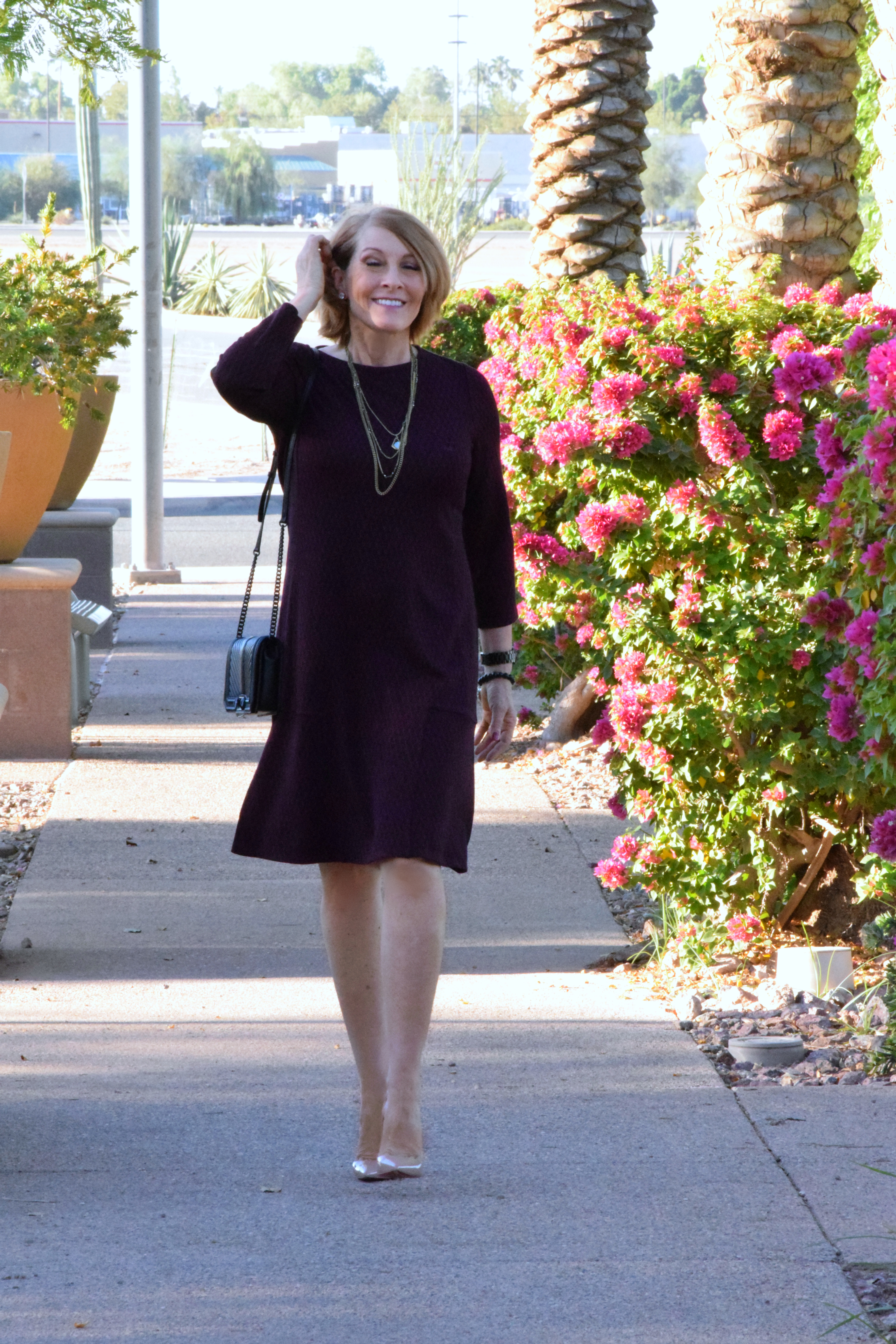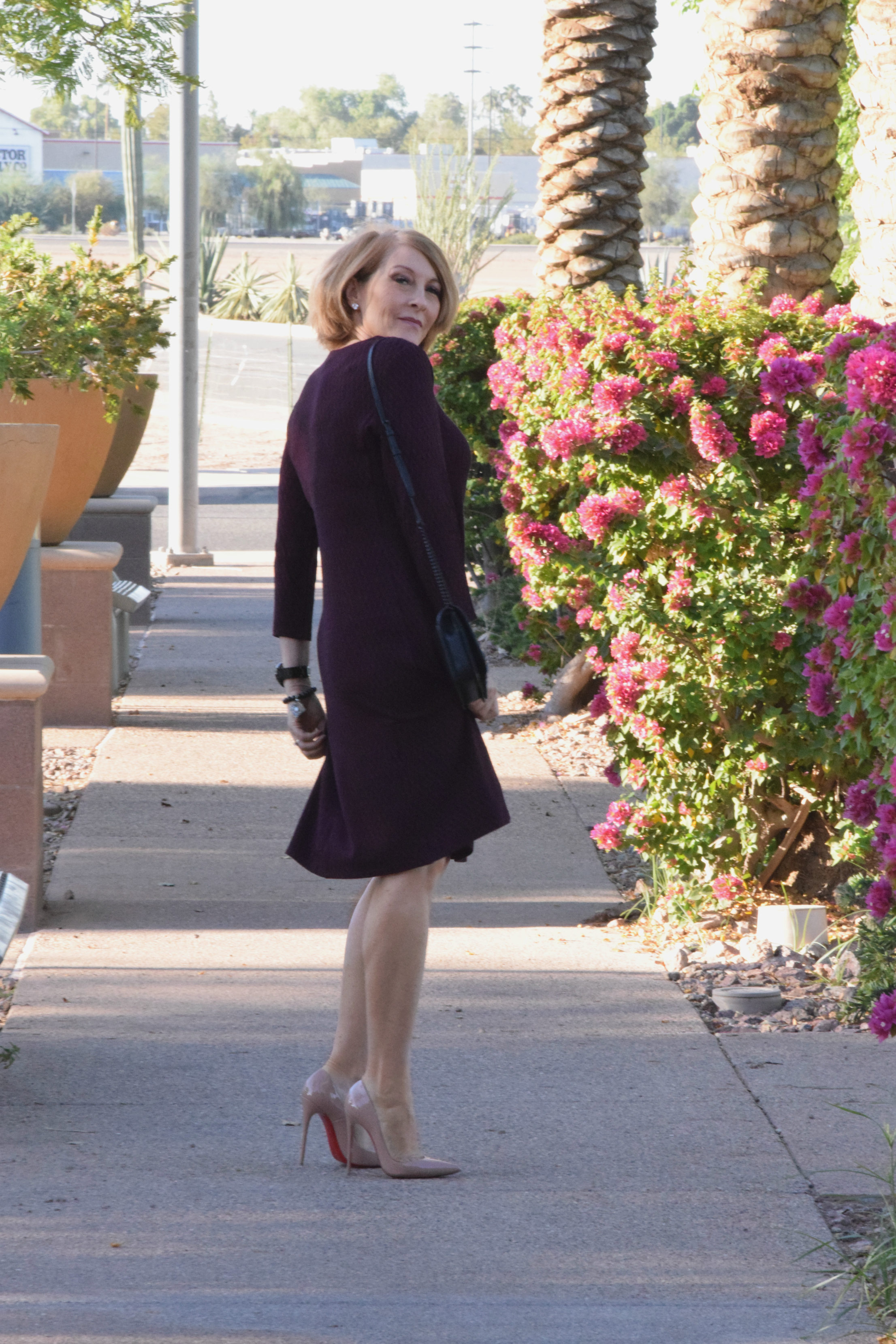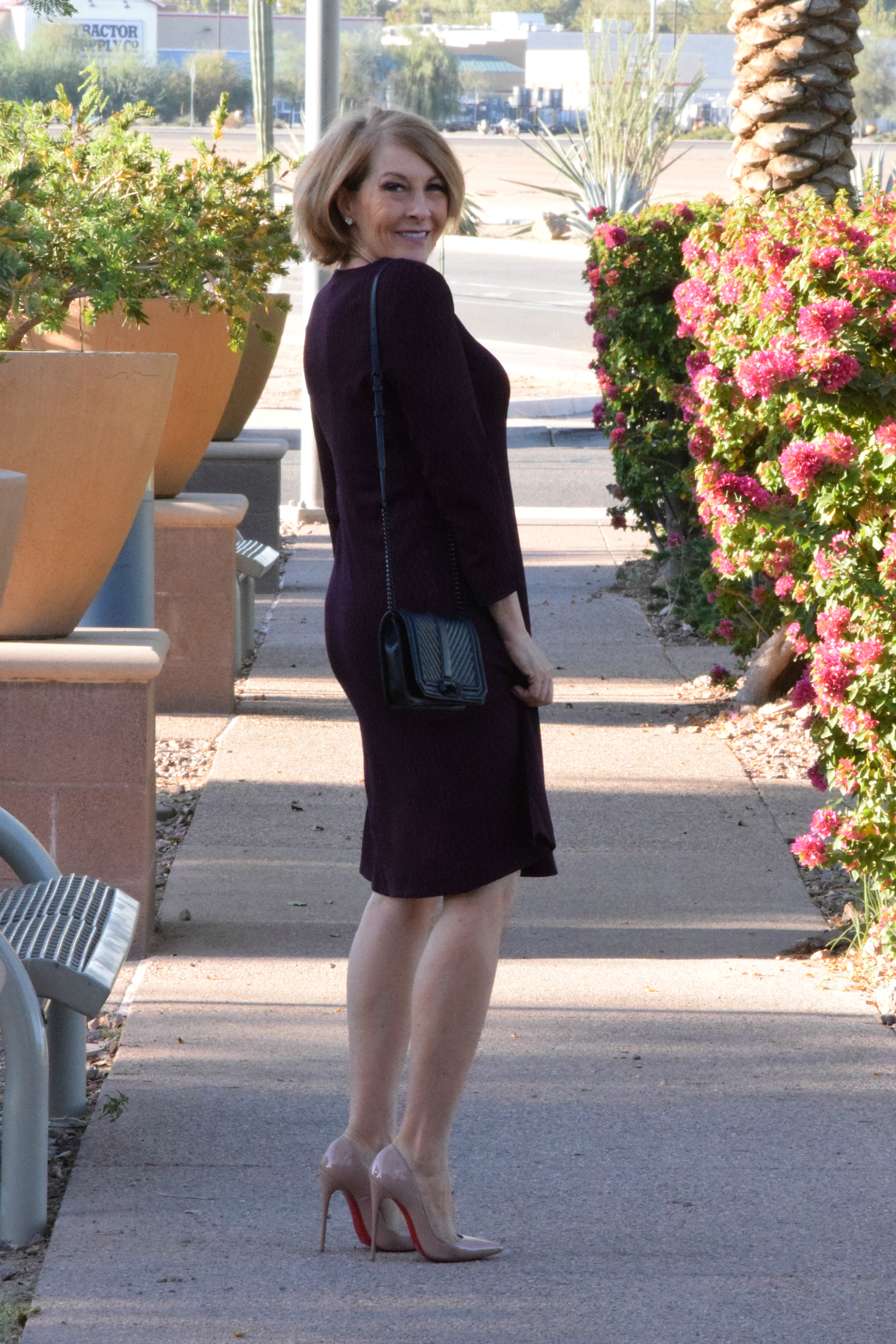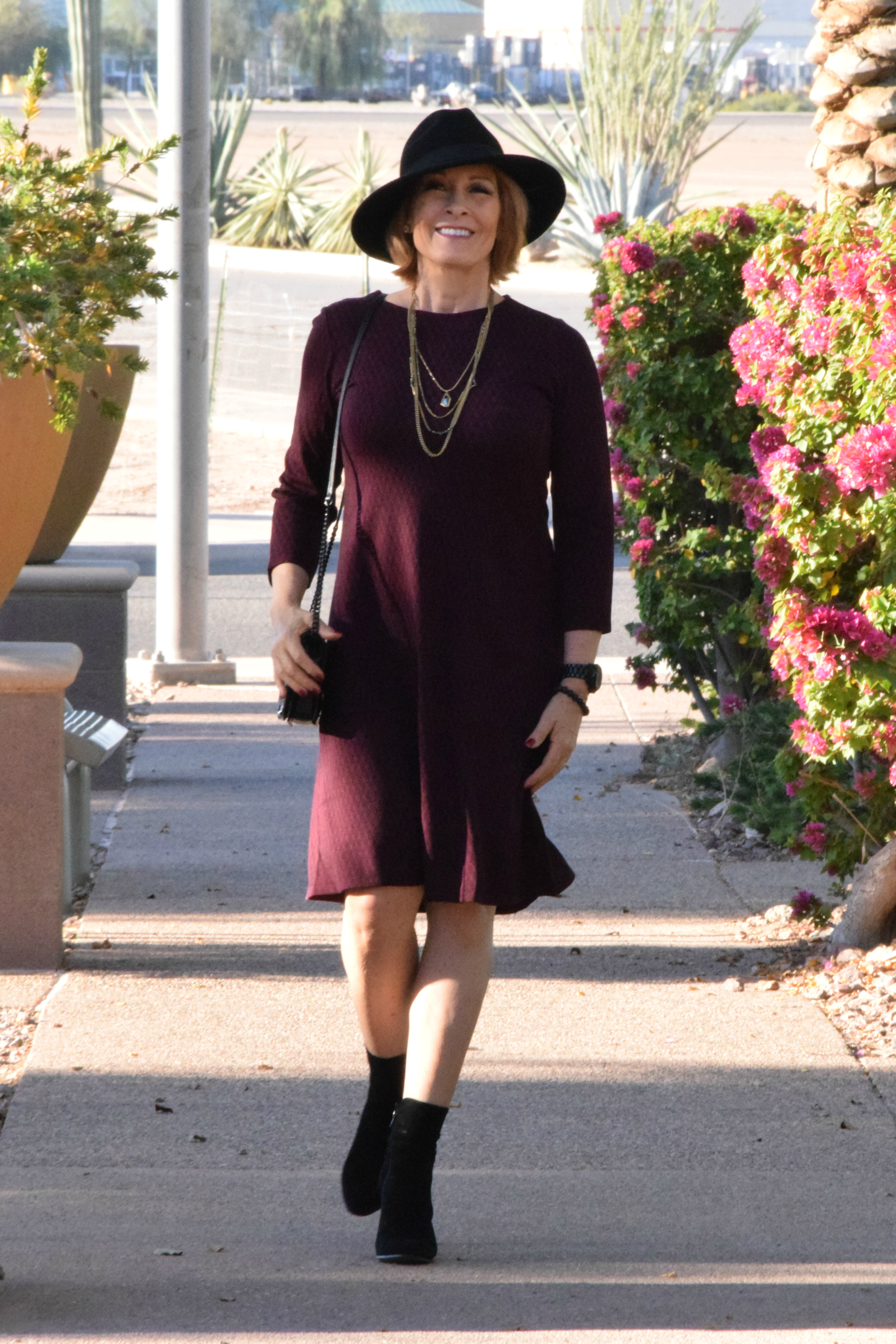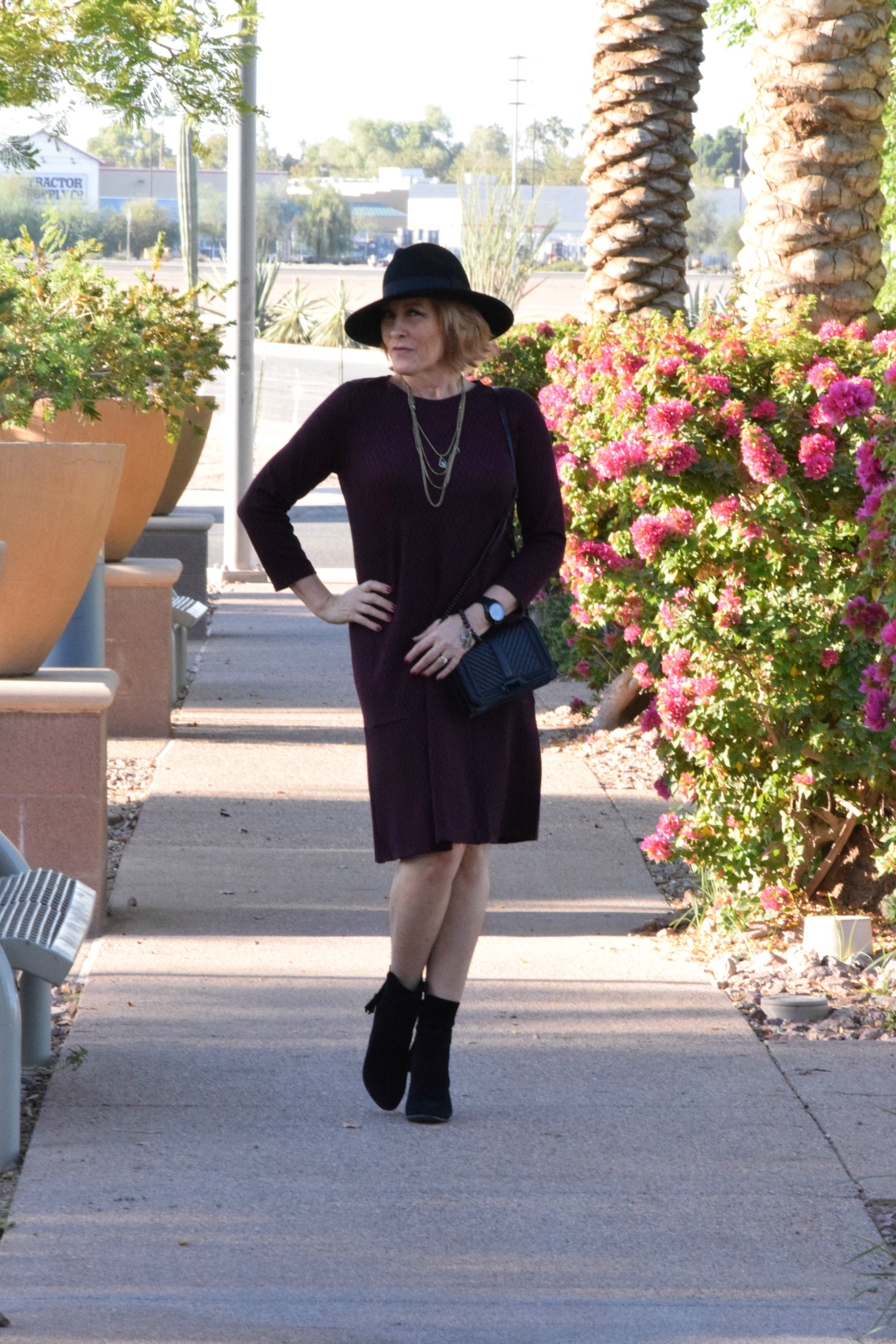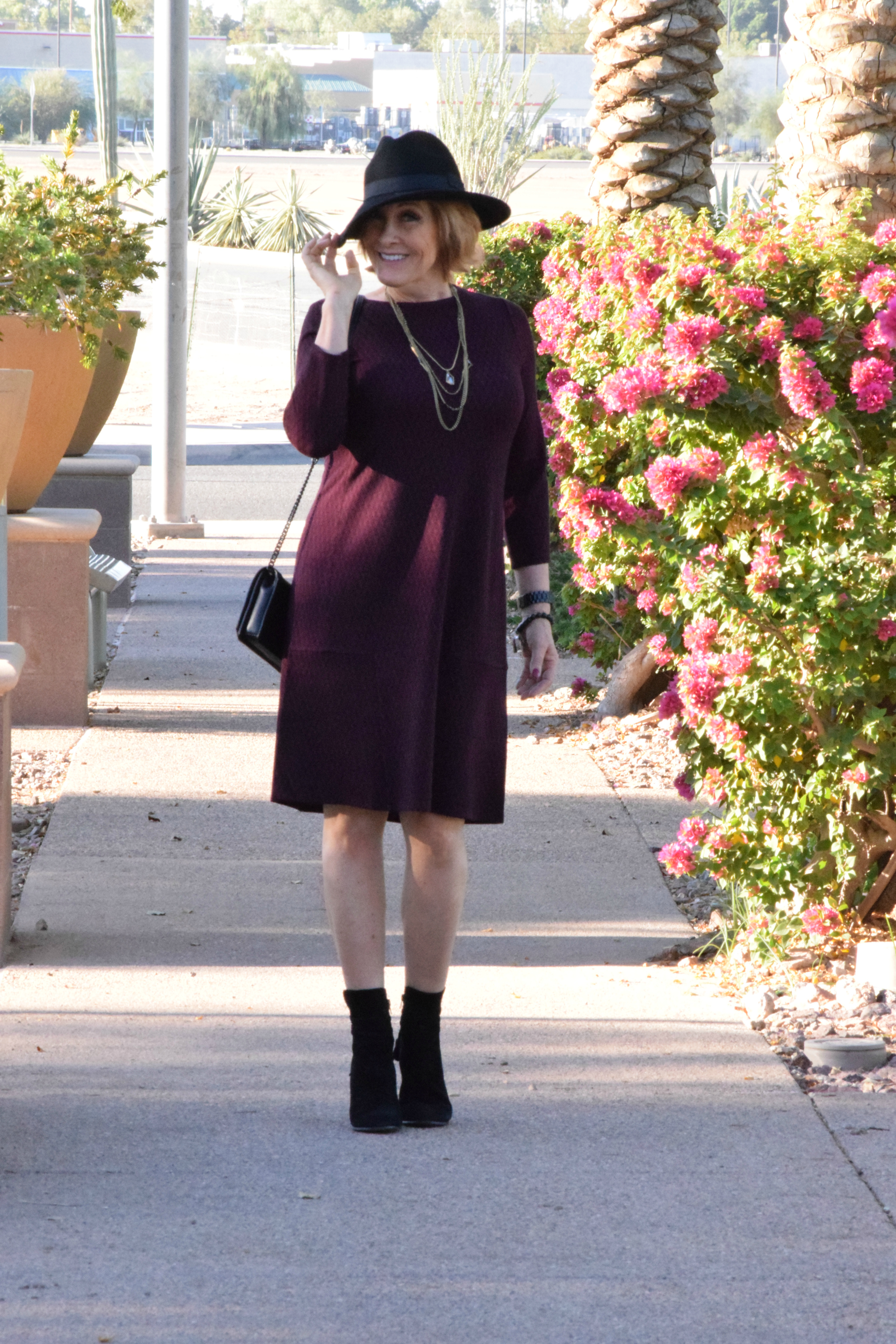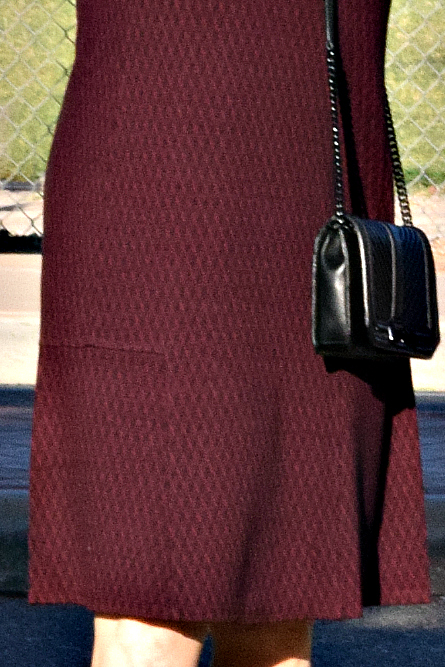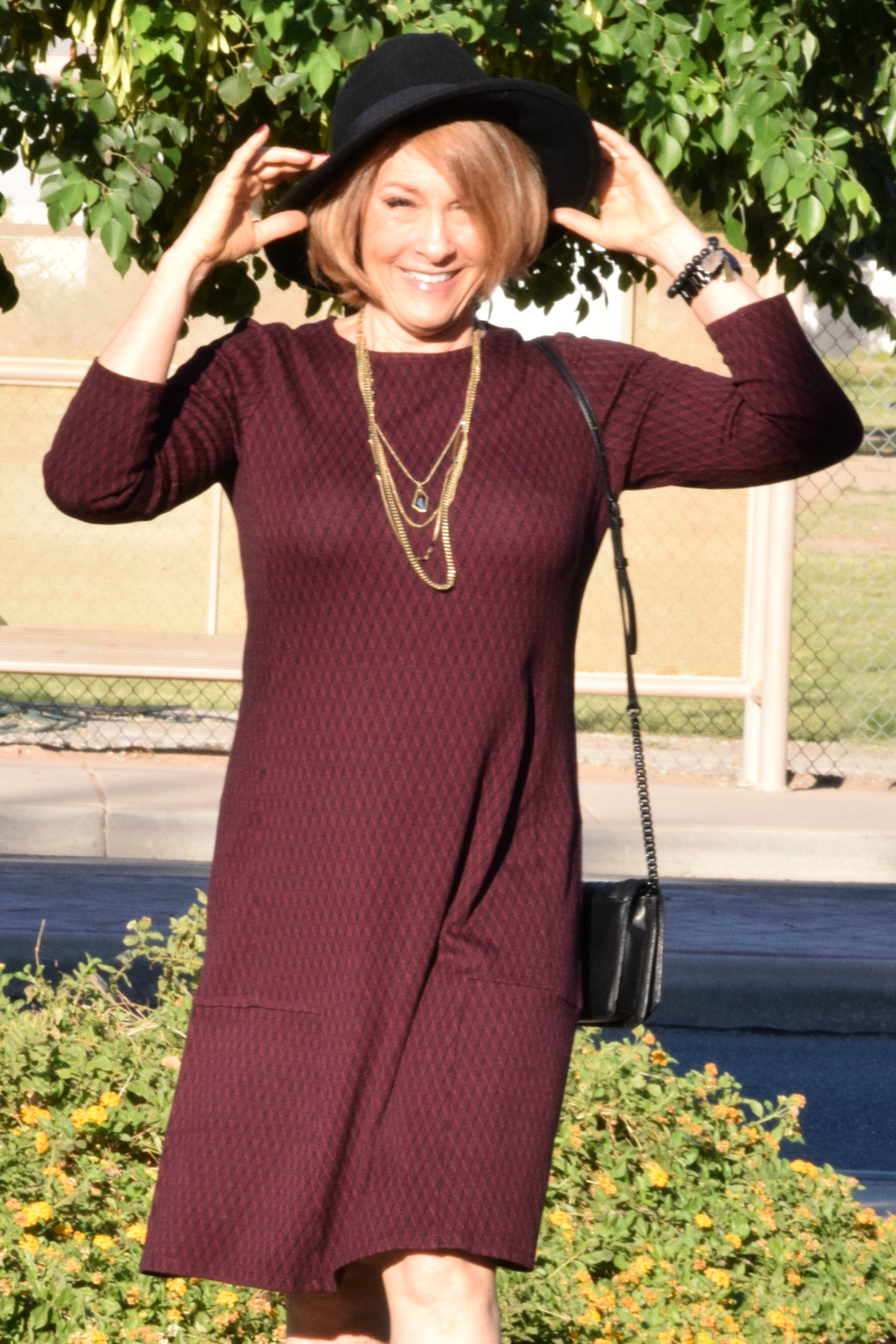 Variety is the spice of life. If it wasn't, I might take this fall dress in every color of the rainbow!  With its modified fit-and-flare style and diamond-patterned print, my j.jill dress is interesting by itself, but I love the options it affords.  Today I'm showing my fall dress two ways – polished and understated vs. funky and fun.  The dress adapts to either look easily.
Are you catching the unusual seaming in the skirt of this lovely fall dress?  Rather than ending in the normal, slightly flared, solid panel, j.jill has sewn pieces into the skirt for a subtle change to your basic flare.  As a former seamstress (sadly, I don't have time to sew these days), I love the idea that simple sewing make can make such a difference in an otherwise basic dress.  To be honest, most people look at the fabric because it usually provides the greater impact, but so much of the detail is in the cut.
Next time you're shopping, take time to look at the seaming of any dress or a top you're admiring.  That's often where the real interest can be found.  To be sure, the way a dress falls on your frame has a lot to do with your frame, but it also has a lot to do with the cut.  Unless you're one of those women with such an amazing figure you'd loook good in a potato sack (and I envy you!), a better dress in a better cut will be worth the extra money. If you choose something in a timeless color like this j.jill dress, you'll have the good fortune of enjoying it for years to come. Mix it up a bit like I've done here and you'll also enjoy a lot of variety with a single piece.  That makes so much sense (and cents) to me!
Are there any fall dresses on your radar lately?  I hope you're enjoying the change of seasons and the change in colors.  Fall is a little slow coming in this area of the country, but I'm  as ready for a fall dress as anyone else, I'm thrilled to wear this one!
I am merging lanes for a moment to wish a very Happy Birthday to my youngest daughter, Charyssa.  What a wonderful year 2017 has been, and will continue to be for you!  I'm so proud of you, and so privileged to call you my daughter.  I hope this is your best birthday yet, but nothing compared to the many blessed birthdays I pray you experience in the future.  Happy birthday, Dissa!
And happy Monday friends!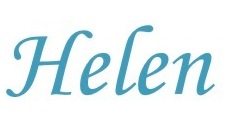 J.Jill Dress c/o | French Kande bracelet c/o similar here | Fedora another here | and here | Christian Louboutin Pumps , also here | Michael Kors Bradshaw Watch