Fall Booties
What are your favorite things about Fall?  There are almost too many to count!  When it comes to fashion, I love the fabrics such as suede, tweed and wool and the deep, rich colors of burgundy, persimmon, mustard yellow, and deep purple.  I really love the shoes – especially boots and booties!  With those thoughts on the brain, I put together a fun collection of fall booties under $150.
Arielle Charna of Something Navy just launched a collection exclusively with Nordstrom.  I like a lot of the pieces and included a couple of the booties here.  Deep reds, blues and tans are expected and there are plenty to choose from.  Leopard print booties are also available in abundance.  I threw in a couple here including one with a lower heel.  Black leather and suede are always options.  In fact, just about any style out there has a black suede option. By contrast, white booties are still in fashion rotation this fall which surprises me.
You'll find a couple of peep-toe styles, an homage to my friends in the Southwest with its warmer temperatures.   See?  There's something here for everyone!  I'm sure to be ordering a few pair for the season.  How about you?
1| 2 | 3 | 4 | 5 | 6 | 7 | 8 | 9 | 10 | 11 | 12 | 13 | 14 | 15 | 16 | 17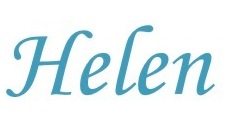 I may receive commissions from purchases made through clicks from this site.