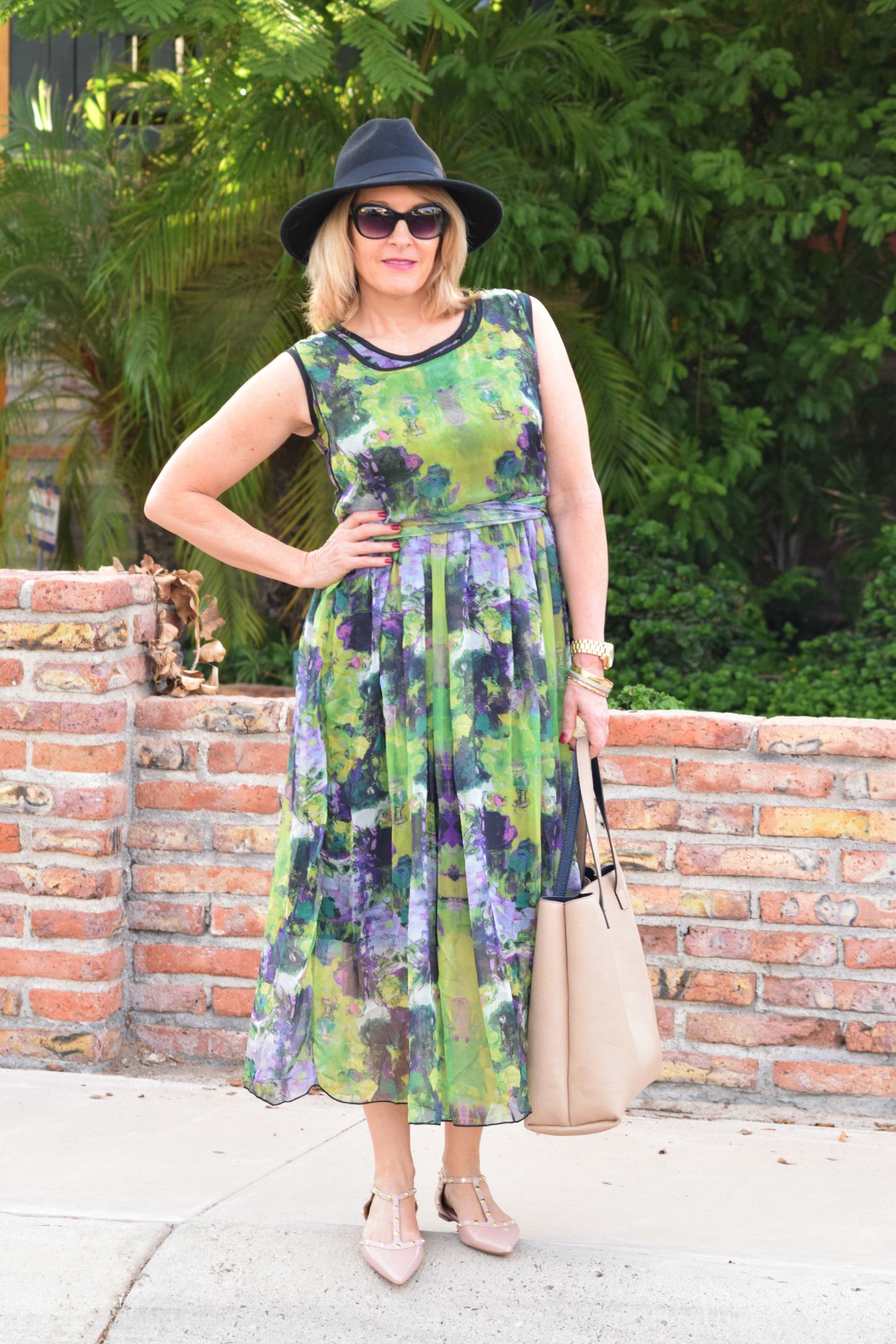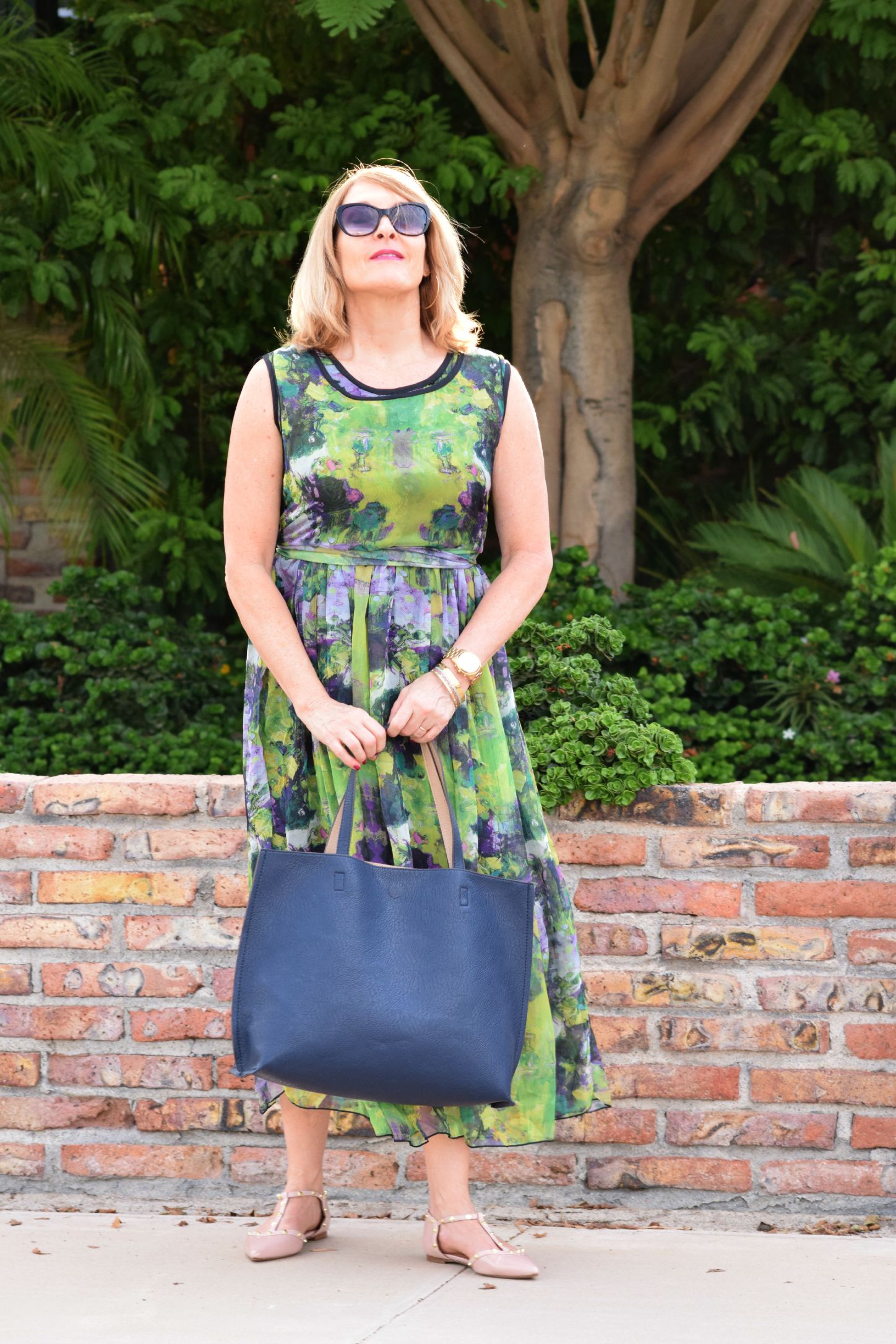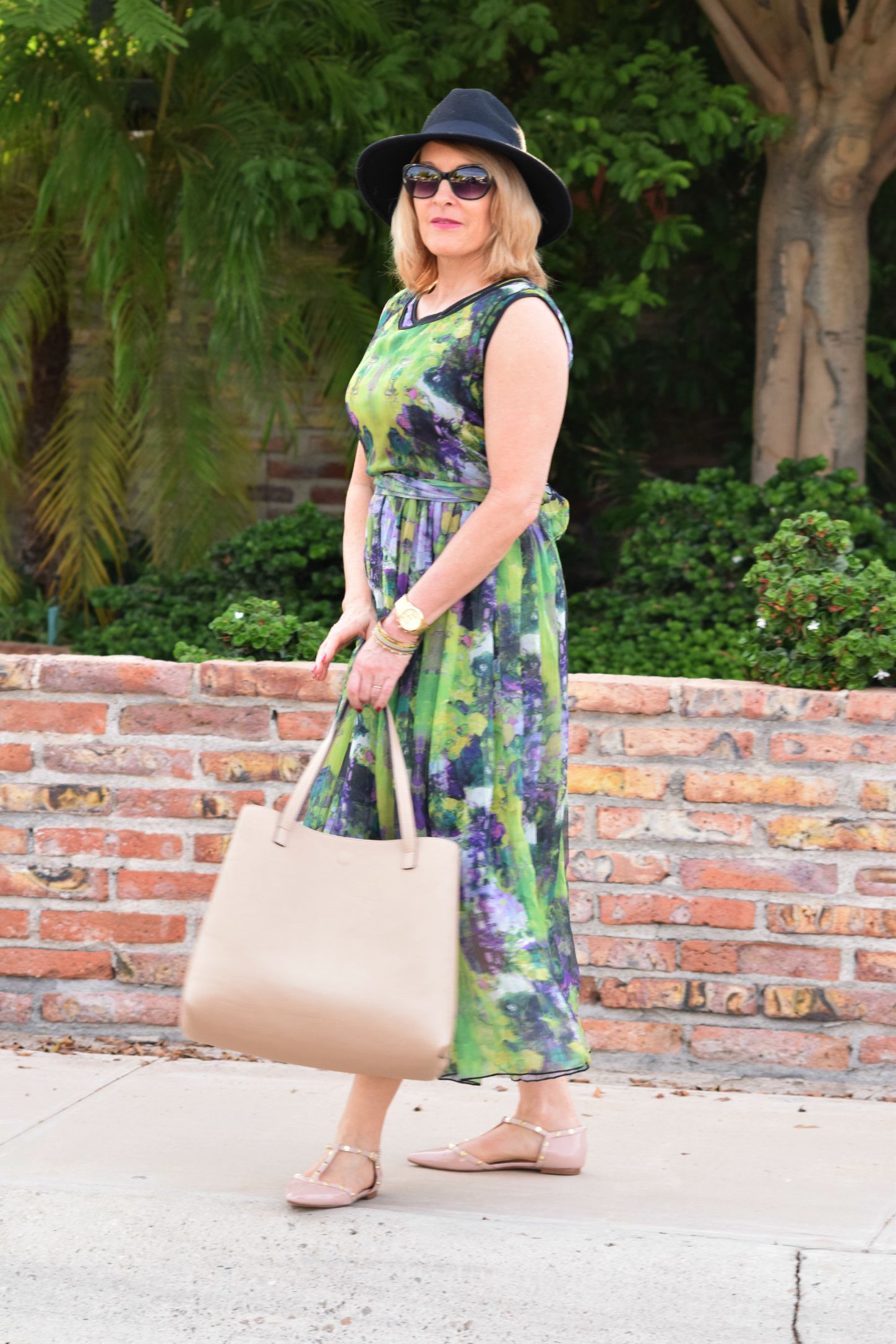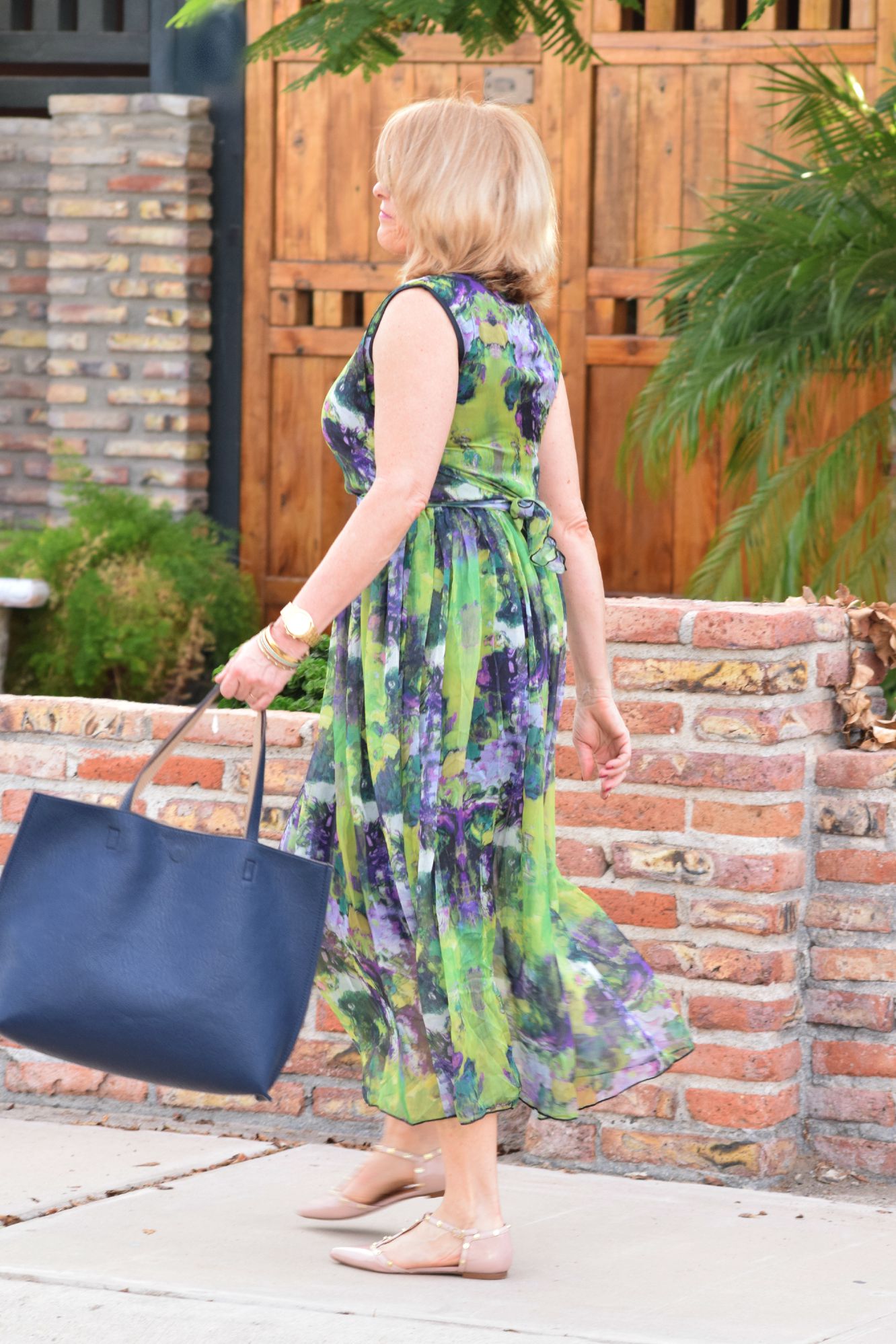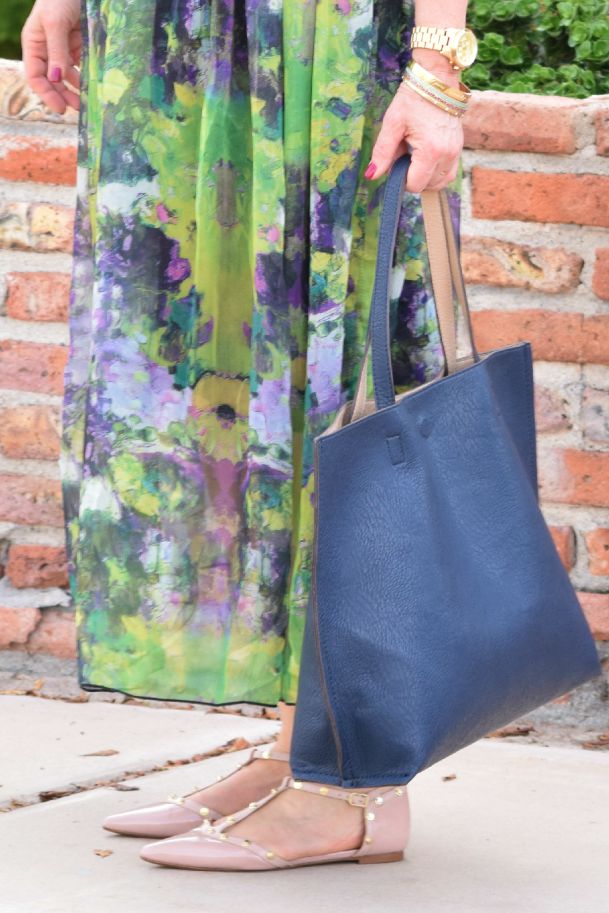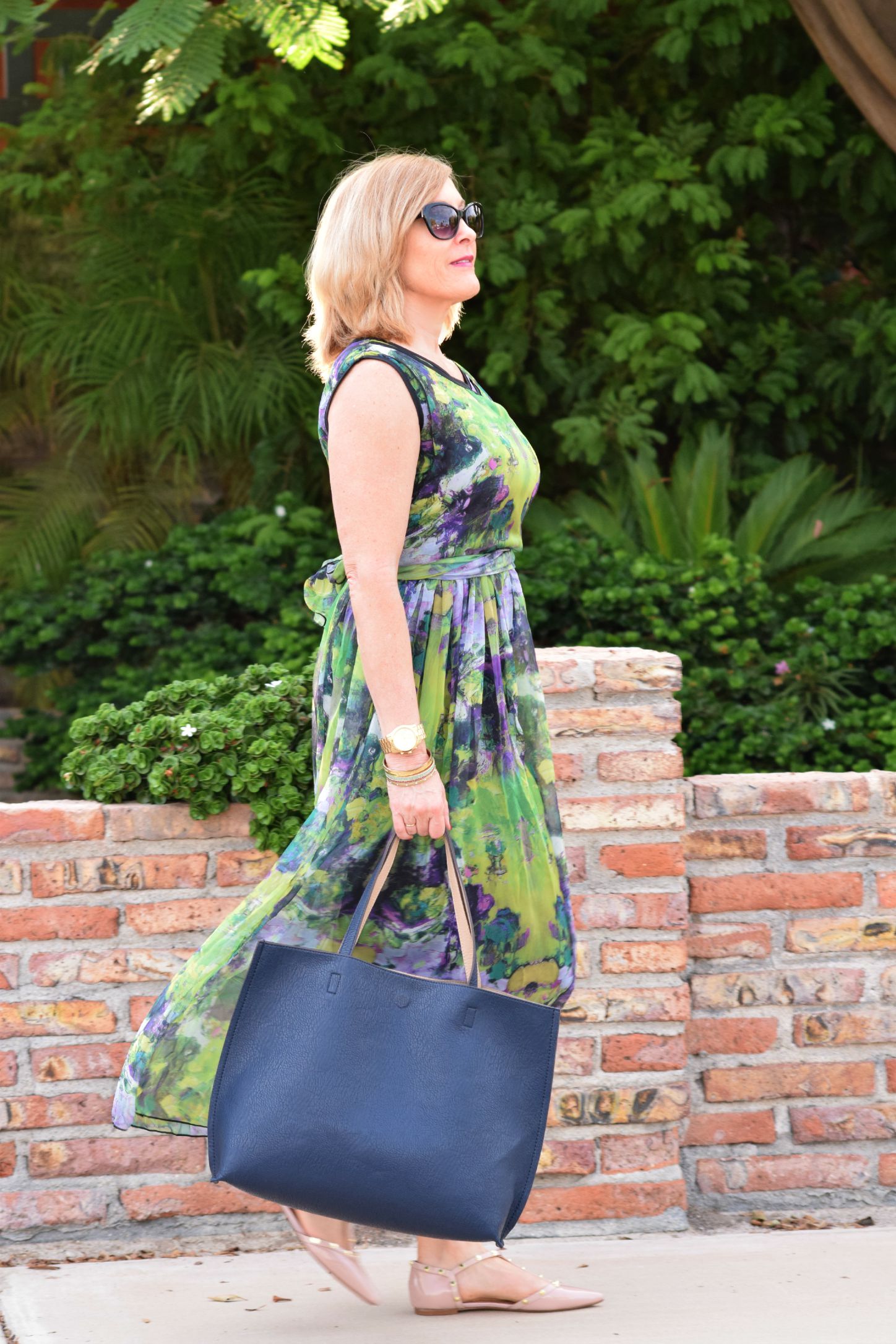 Dress • Romwe | Hat • Nordstrom | Watch • Michael Kors | Reversible Tote • Nordstrom | Sunglasses • Ann Taylor | Shoes • Nordstrom | Lip Pencil • M·A·C Subculture | Lipstick • M·A·C Captive |Lip Gloss • M·A·C Love Child
In the southwest, the summer-to-fall transition period takes a looong time,  It's certainly an exercise in patience.  When temps are still in the high 90s (or higher) I satisfy my cravings for fall style with color.  I love the way the colors of this fall floral dress bridge the summer-to-fall gap so well.
I used the reversible tote to it's full potential to show how the its different colors bring out different colors in the dress.  It's not unlike the results you get with different mattes against an art print.  Does the navy feel a bit more fall-like to you?
I want to play with this dress a little more when the temps drop.  It would be fun to contrast the soft femininity of the dress with a black leather moto jacket.  If it works I'll bring it back in another post.  🙂
On another note, my husband has decided September should be his birthday month.  Apparently a day wasn't enough.  He's planned an event every weekend this month including the Wavecrest Woodies car show in Encinitas, CA tomorrow.   It's going to be a lot of fun.  I'm looking forward to seeing what Woodie-lovers do with this classic car.  If you're in the area, stop by and say hello.
We won't be in town to enjoy the full complement of car show festivities.  The event began last night with a parade of cars and ends Sunday with a ride out of town.  We're excited to check out the cars, but then we'll probably head over to Fashion Valley Mall in San Diego because this overworked girl needs a little retail therapy.
Thanks for stopping by.  Have a great weekend!