Fall Look
There's nothing like a casual weekend after an overloaded week. Put on a comfortable pair of leggings and a shirt and you're good to go. It's a great way to look pulled together with virtually zero effort. More than most looks where I've changed out the shoes to give you a different mood, the change between skimmers and OTK boots is a little more obvious and so easy to do now that fall is in the fashion air.
When I had my knee surgery a couple years ago, I had a tough time finding flats I reaally liked. Where were these cute J.Jill sling-backs? I would have worn these every day, especially since they come in four different color options. Even better – they're on sale at 30% off. Talk about sweetening the deal!  In fact, everything on at J.Jill is 30% off!
By switching out to OTK boots the look feels more like fall. I wanted to wear burgundy and offset with a matching lip, but in retrospect I think black suede would have been a better option. I'll try that out IRL.
Random Thoughts
Back to that overloaded week and some random thoughts. . . when I was talking to one of my daughters the other day she made an interesting observation. Life was really busy when the girls lived at home, they had dance and gymnastics, then cheer and student government. I haven't even touched on their social lives! Andy and I were busy on our own, but add the parent component and it seemed non-stop.  We were busy and we enjoyed every moment.
My daughter thought life would really slow down for us once we became empty-nesters. Hmmm. Every one of you empty-nest parents are smiling right now. Didn't you feel like someone hit the Busy switch as soon as your children moved out? Were we now able to focus on all the things we previously set aside because our children were our priority when they were home? Or maybe we were seeking the fill the void created by their absence. Both of those played a part in my life I think. That and life in general seems to speed up every year. There is so much to do, so many things to explore, a wealth of knowledge out there waiting to be tapped.
That feeds my personality perfectly, or perhaps to my detriment. I have not learned to under-plan. Biting off more than I can chew is a character trait. Although I'd like to say I'm learning to scale back, nothing could be further from the truth. Again, there is so much to learn and so much I don't know but want to know.
More Random Thoughts
Yesterday was National Online Learning Day. Are you beginning to feel there is a "national day" for everything? I took the opportunity to ponder all the things available online and it's almost overwhelming! What a great opportunity to learn almost anything! I finished my Certified Financial Planner (r) college requirements with an online capstone class. I have a minimum 40-hour per year continuing education requirement between my CPA and CFP (r) professional designations. I satisfy most of that with online learning.
To go further, I learned how to clean my pool and my giant diatomaceous earth (DE) filter by consulting Professor YouTube. Generous people have provided free "how-to" videos on just about anything you could imagine. This bite-off-too-much girl is all over it! There are just so many things to learn.
Well, that's a lot for a Sunday morning.  Somewhere over the last several months, while biting off more than I could chew, I've lost track of my blogging intention.  My plan has always been  Monday, Wednesday and Friday posts.  In the busy-ness of life, that's fallen by the wayside.  I'm working to follow my intention going forward, but I won't get down on myself if I don't make it.  Life still needs to be lived.  🙂
I hope you have a wonderful Sunday.  Thank you so much for letting me share my thoughts with you!.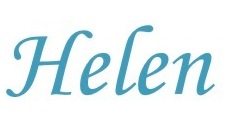 J.Jill Shirt c/o | J.Jill Leggings c/0 | J.Jill Shoes c/o | Boots | Michael Kors Bag (similar here and here)