A new month means a new style release at J.Jill, and the offerings are fabulous!  I'm certainly "falling for gingham"!  This top is the definition of transitional; gingham tends to be a summer pattern but the black and tan color palette certainly leans toward fall.  The fabric is season-spanning in a soft pima cotton/spandex knit.  I wore it today with a black skirt in 100+ temps and it was as comfortable as any "summer" top I've worn, and that says a lot!
That fact just hit me as I thought about my day today.  I was outside talking with friends for about 45 minutes.  Yes, we were in the shade because that's a given in Yuma, but I didn't have one of those wow-I-wish-I'd-worn-something-else reactions.  I didn't even think about what I was wearing.   It seems like a small thing, but it's pretty huge in extreme weather.  I had this great transition fall gingham situation going on but I was comfortable in summer heat.  Point, J.Jill!
I mentioned pima cotton, didn't I?  It's a wonderfully soft fabric.  The challenges of an eleven-hour day were easily met in soft, stetchy comfort.  That's also important.  When you have a long, busy day you want to tackle it in clothes that feel good.  When they look good, that's so much better!
On a personal note, Andy and I spent Tuesday in Tucson for his annual post-cancer check-up.  As expected, everything is normal, praise God.  We marked the 18th anniversary of the end of his chemotherapy with a clean bill of health and completely normal blood work.  Woohoo!  He is a bit out of shape and increased activity was recommended but that's small stuff.  When I think about the awful chemo-summer he endured all those years ago I shudder a bit.  The poor guy was so pitiful.  He lost a lot of weight as well as all of his hair.  His skin was grey and his mood even more so.  He had mouth sores, digestive issues, heartburn and so many more issues.  All these years later, the only issue remaining is some hearing loss and I think he milks that whenever I ask him to do something. Then it was hell, now it's all smiles.  Andy's here, he's as ornery as ever, and he's happily celebrating his "birthday month."  See what I deal with? 🙂
I hope you have a wonderful Friday.  Thanks so much for visiting!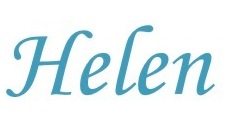 "I get commission for purchases or clicks made through links in this post."
J.Jill Gingham Top c/0 (on sale with code STYLE25!) | Ann Taylor Pants (on sale with code FRIENDS40!), similar here and here | Rebecca Minkoff Bag | Ann Taylor Shoes (on sale with code FRIENDS40!) another version here | Michael Kors Watch | Hat, similar here and here | Ann Taylor Sunglasses (on sale!), Similar here | French Kande Bracelet c/o