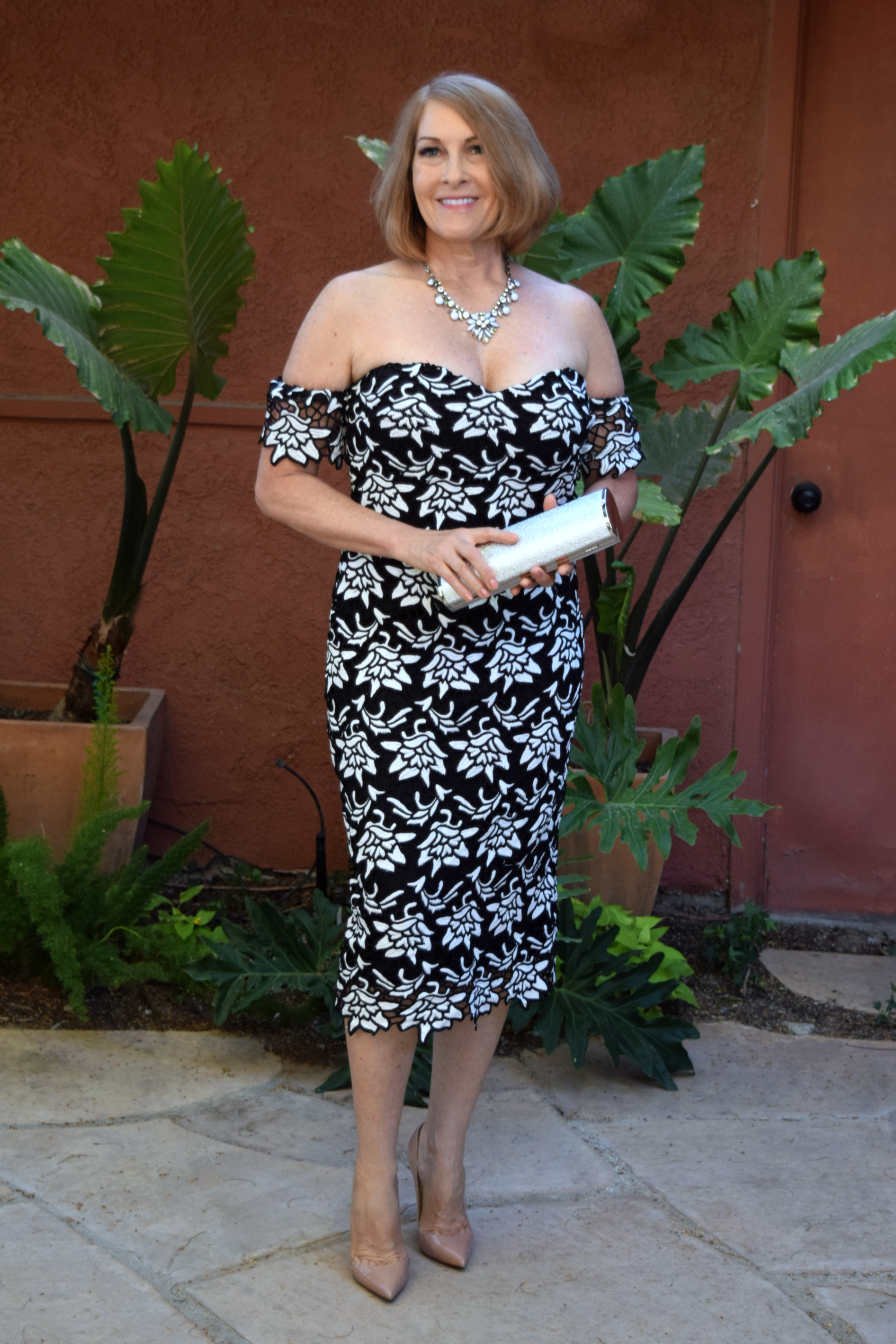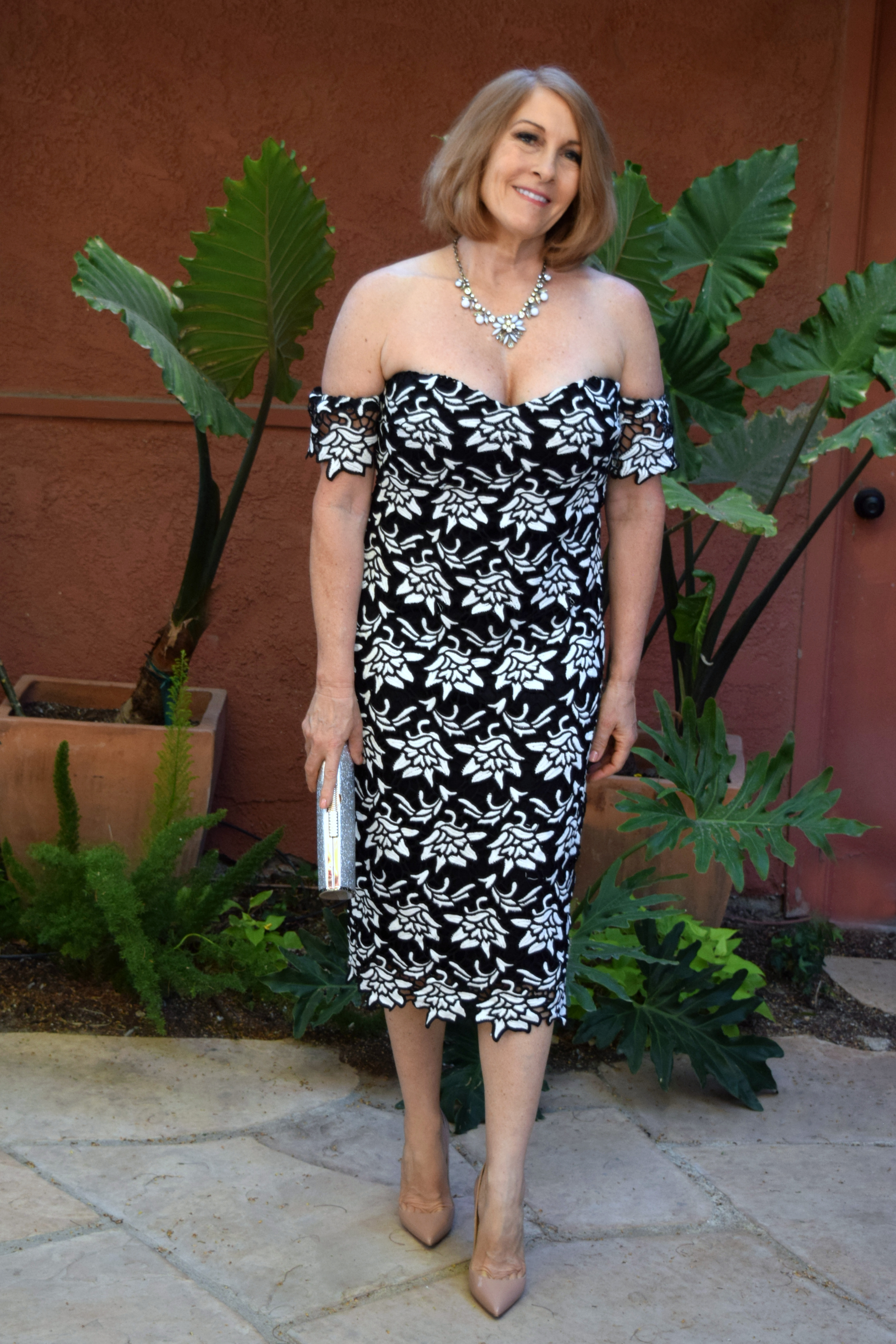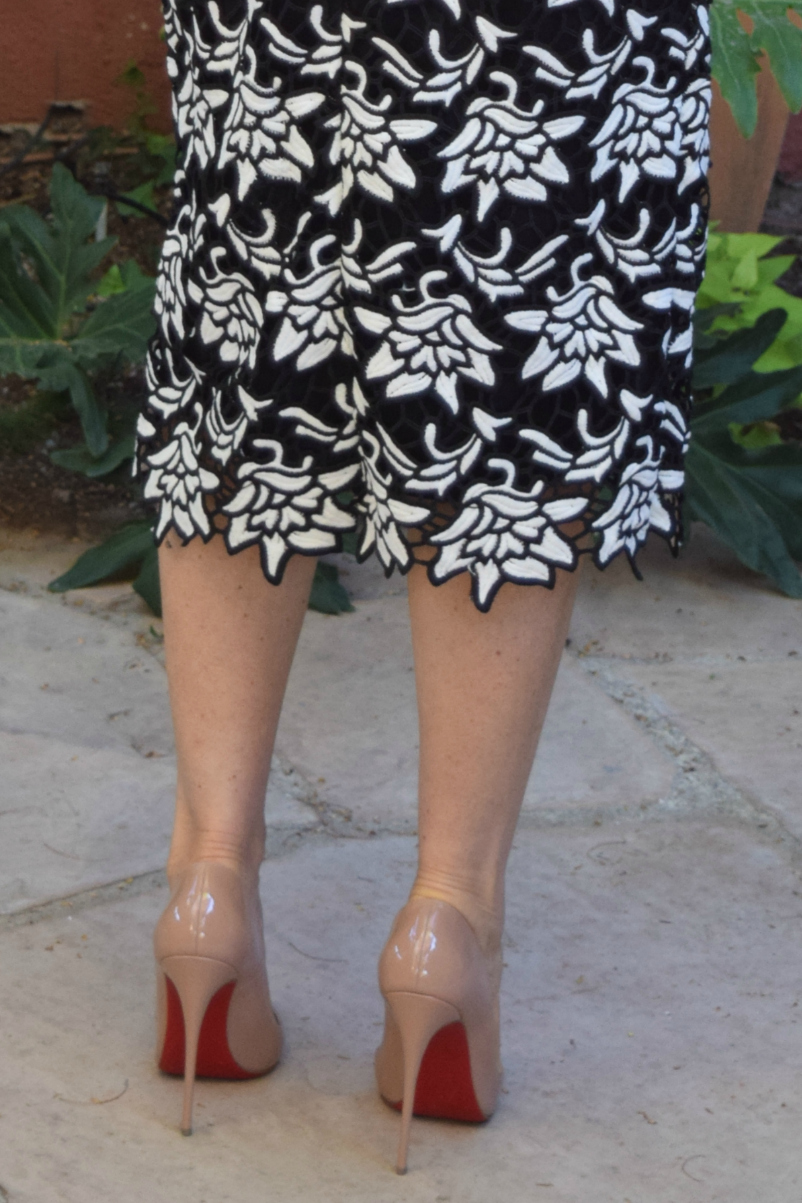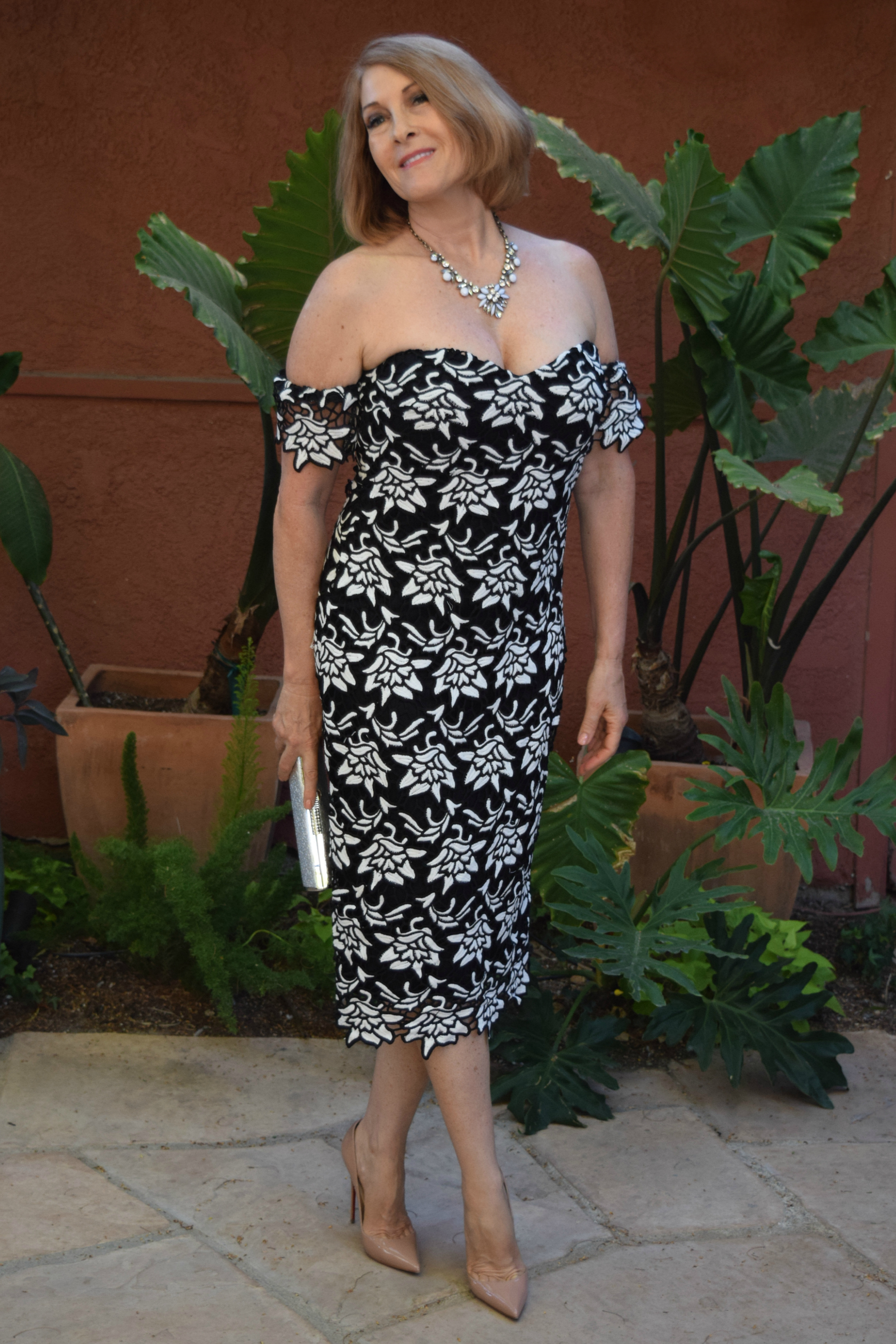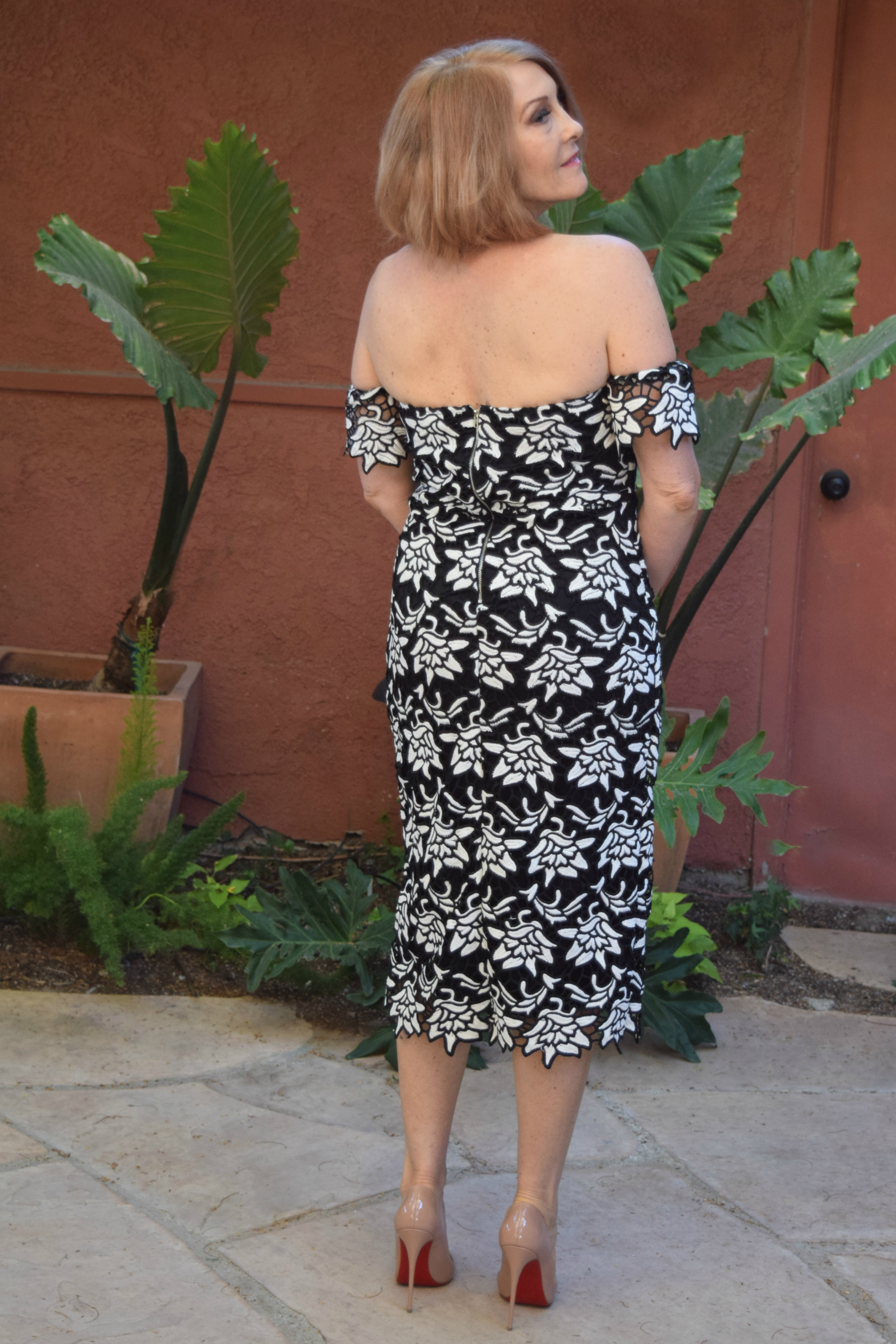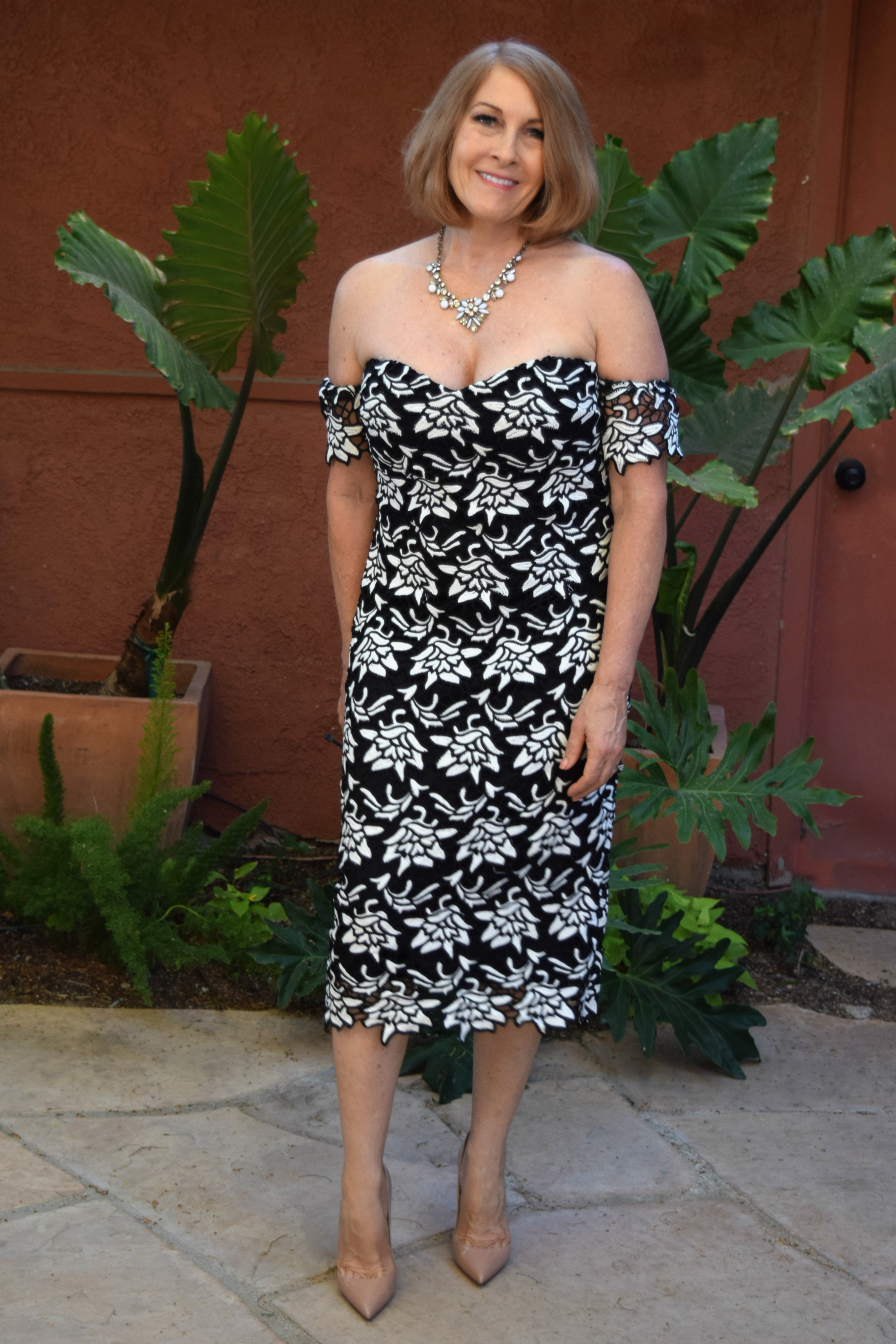 Dress • Dillard's, similar here, here and below | I also linked a couple of tops here and here that could be worn over a black skirt for a similar effect. | Statement Necklace options here and
here | Evening Bag options here, here and here | Shoes • Christian Louboutin  (also here and here)
I've been looking for special occasion dresses for summer and this one caught my eye.  I like the sophisticated take on floral found in this black and white print.  A lighter summer nod to the LBD, black and white floral can look fancy in the right fabrics.  I could have shown this dress to greater advantage with a different backdrop, but to be honest it was getting hot and I didn't want to drive around to just the right spot.  As I sit here in the air-conditioned house that excuse sounds pretty ridiculous, but that was my state of mind this weekend.
This particular dress is essentially strapless, which can be a bit of a challenge if you want to dance or move around much.  It's not very attractive to pull and adjust all evening long.  For that reason I've linked several different options in styles that will stay put.  They may not have the same dramatic appeal but they're every bit as pretty.  I also could have gone for fancier shoes.  Something strappy might have been a better choice.  I was looking for something to elongate my legs since this particular dress was rather long.  What would you have chosen?
Finding the right evening bag can be a lot of fun.  There are so many options at every price point.  I found several over $2,500 and some 1% of that price.  I bought mine several years ago and have used it often.  It's been perfect until recently when I switched to the iPhone 6, which is too large.  Bummer.  My option is radio silence or a larger evening bag.  Decisions, decisions.
Thanks so much for stopping by today.