I don't think of myself as a boho chic kind of girl, but once in a while I find a boho-inspired piece I like. This J.Jill Peasant Top caught my eye recently and I thought I'd give it a go. I love the embroidery which includes just about any color you might want to use as an accent.  Although I went the jeans route, your more colorful side could probably find a host of color choices to pair with it.  You can also wear it over your shoulders or off-the-shoulder, which is my preference.  It looks and feels more like a summer option that way.
Speaking of summer, this week we saw the mercury rise to 108, which usually sends us scurrying to the air-conditioned inside while stripping down to anything sleeveless we can grab.  I found this top surprisingly light and airy, meaning it may actually prove itself a summer staple.  I'm trying to think of the number of long-sleeve blouses I can tolerate in the summer heat and I am at a loss at the moment.
I tried this top partially tucked and fully untucked.  Fully tucked didn't work for me, either with the shorts or the pants.  That had more to do with the shorts and pants than the top, I think.  It should work fully tucked if I try it with a flat-front skirt or shorts.  It's all about reducing the fabric around the stomach.  Who wants to add extra bulk there?
I hope you have some fabulous weekend plans.  Thanks for reading!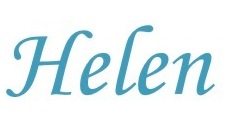 I receive commissions from purchases made through clicks from this post.  J.Jill products courtesy of J.Jill.  All opinions are my own.
J.Jill top c/o | J.Jill jeans c/o | Target shorts | J.Jill bag c/o | Platfrom Sandals, similar here and here | Walmart slides (seriously, also in black and denim and under $7!!)
Here is a little more boho-esque inspiration for you: