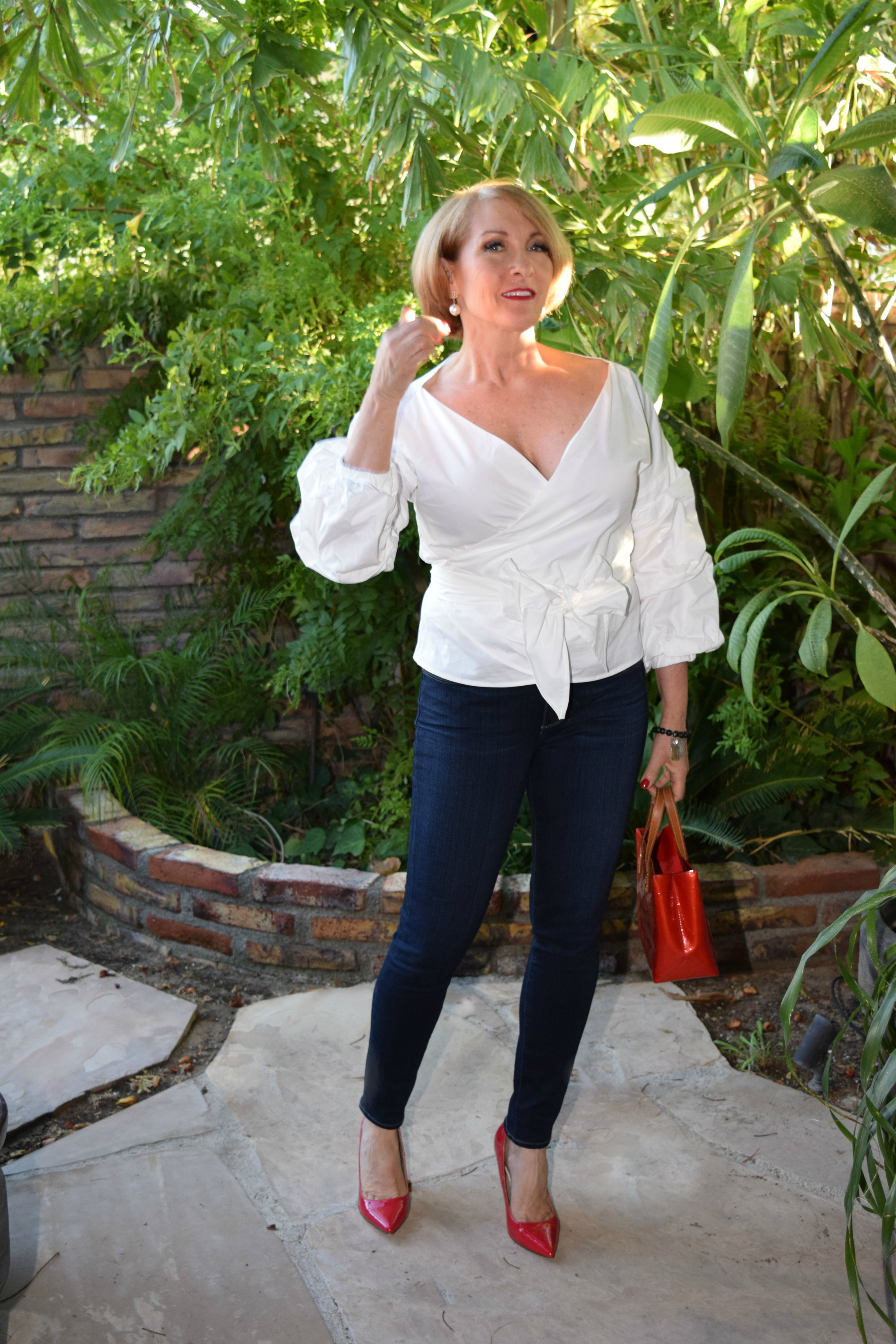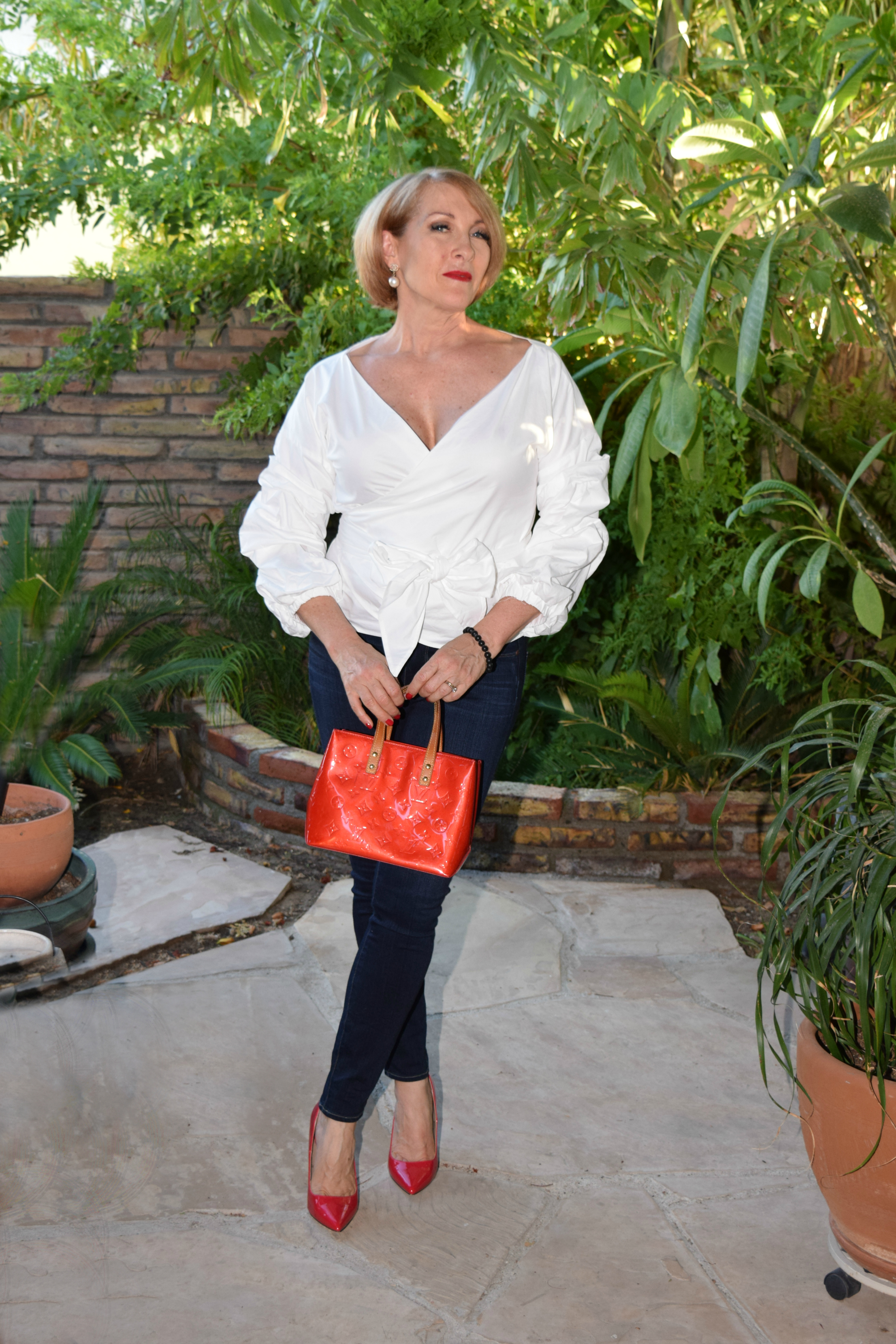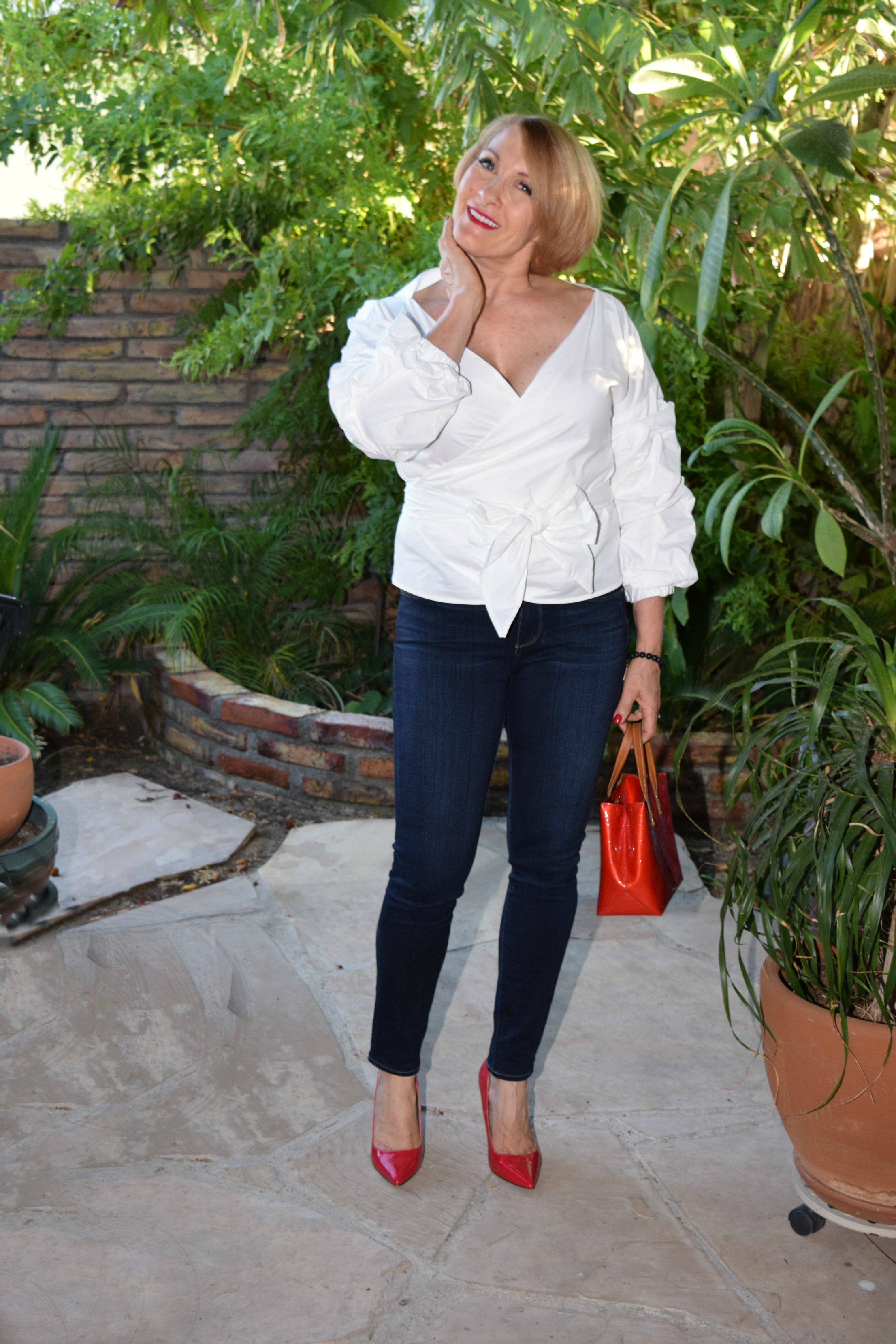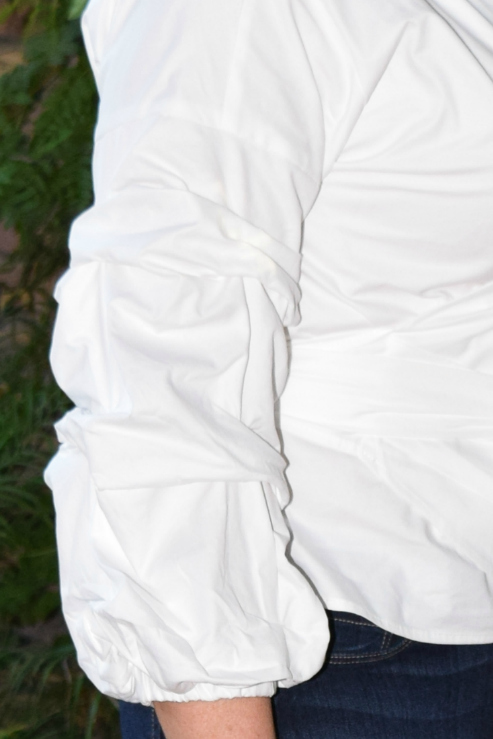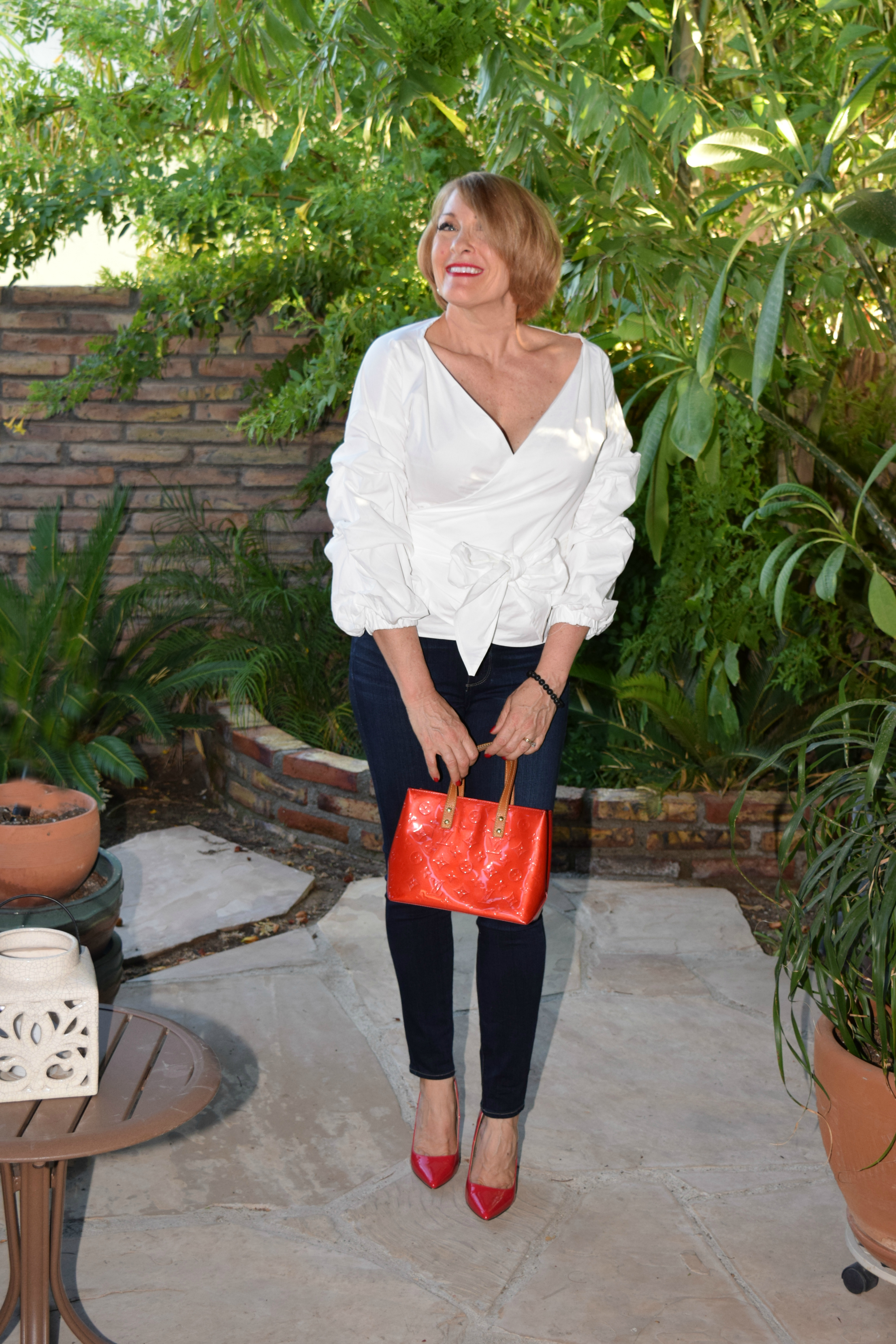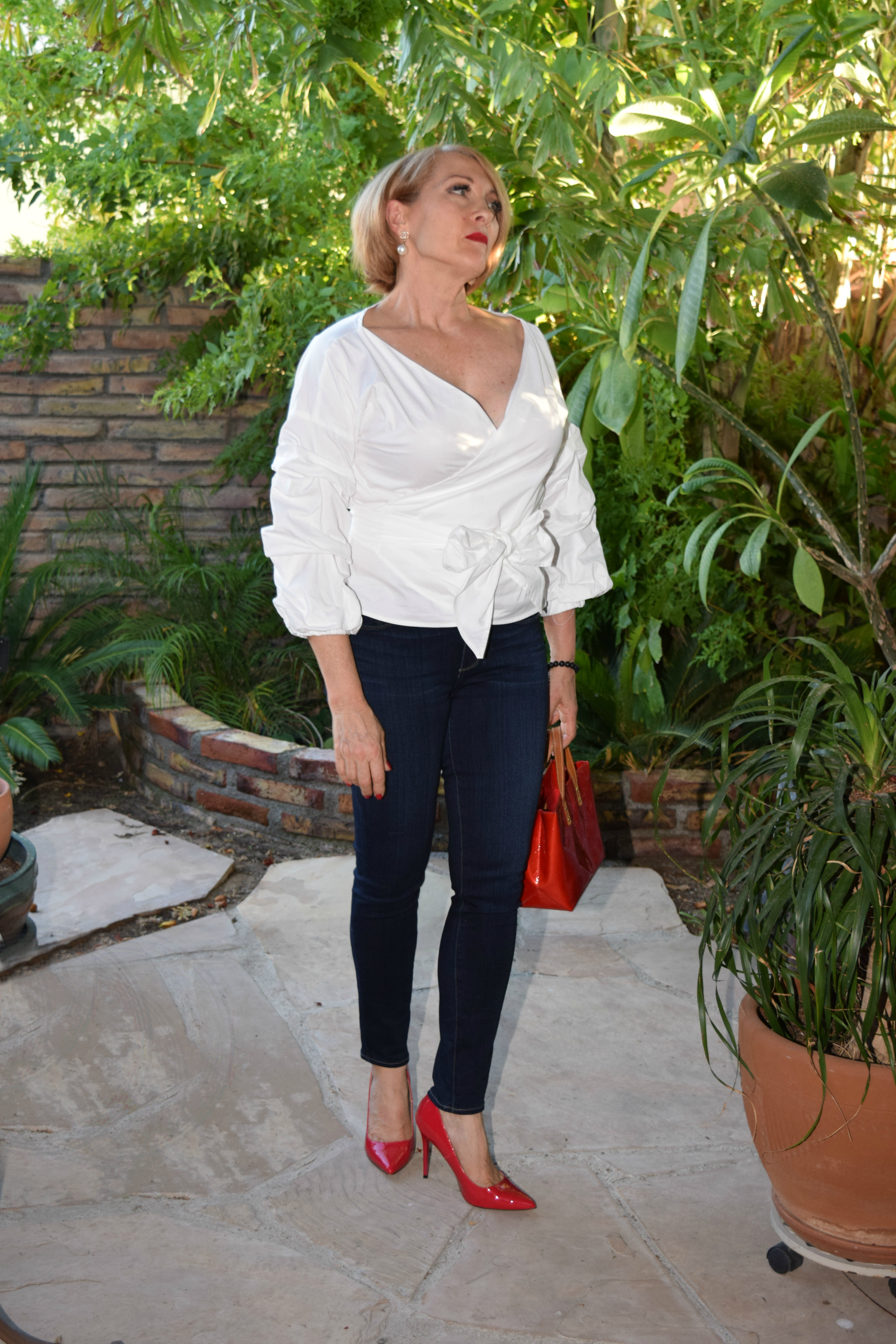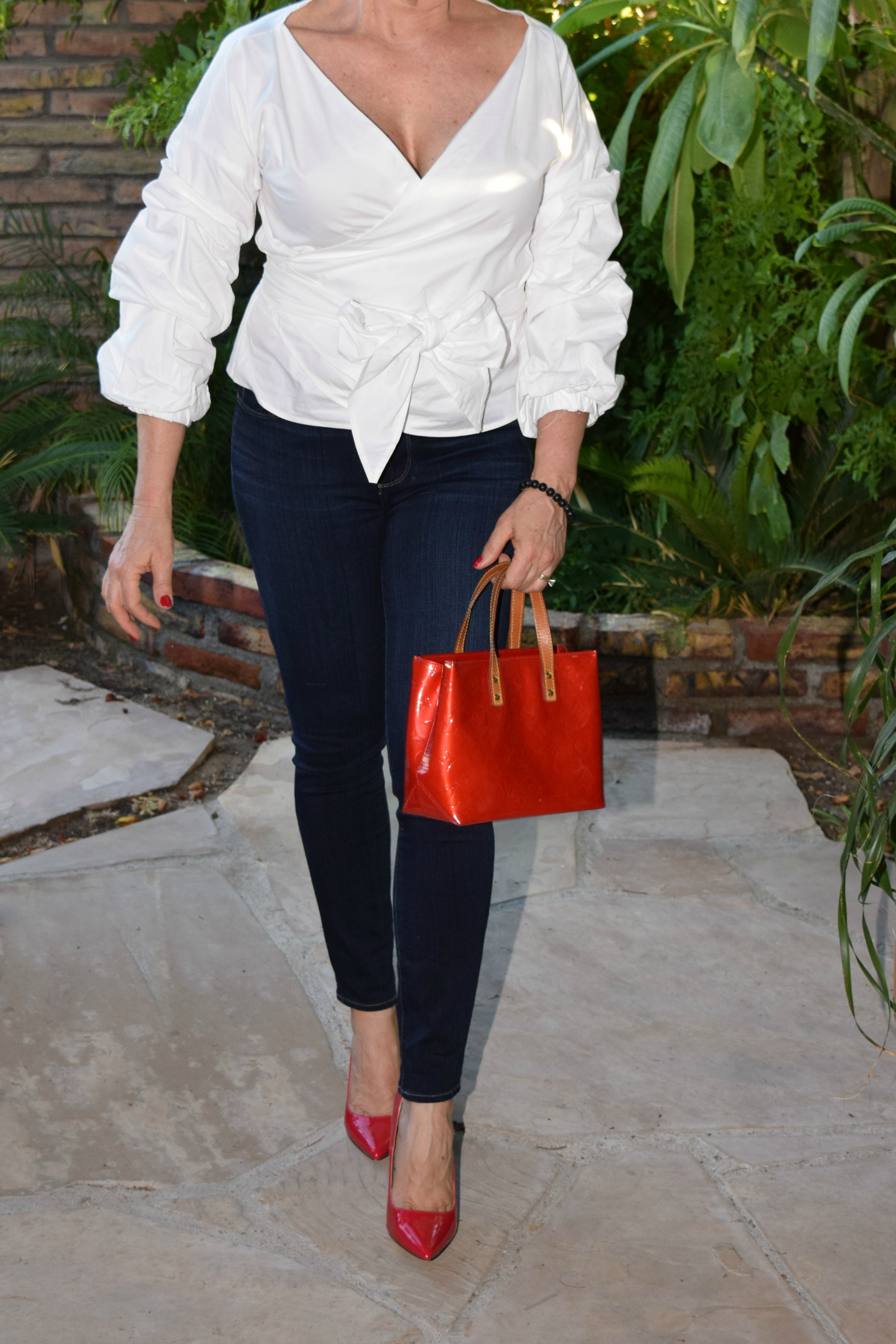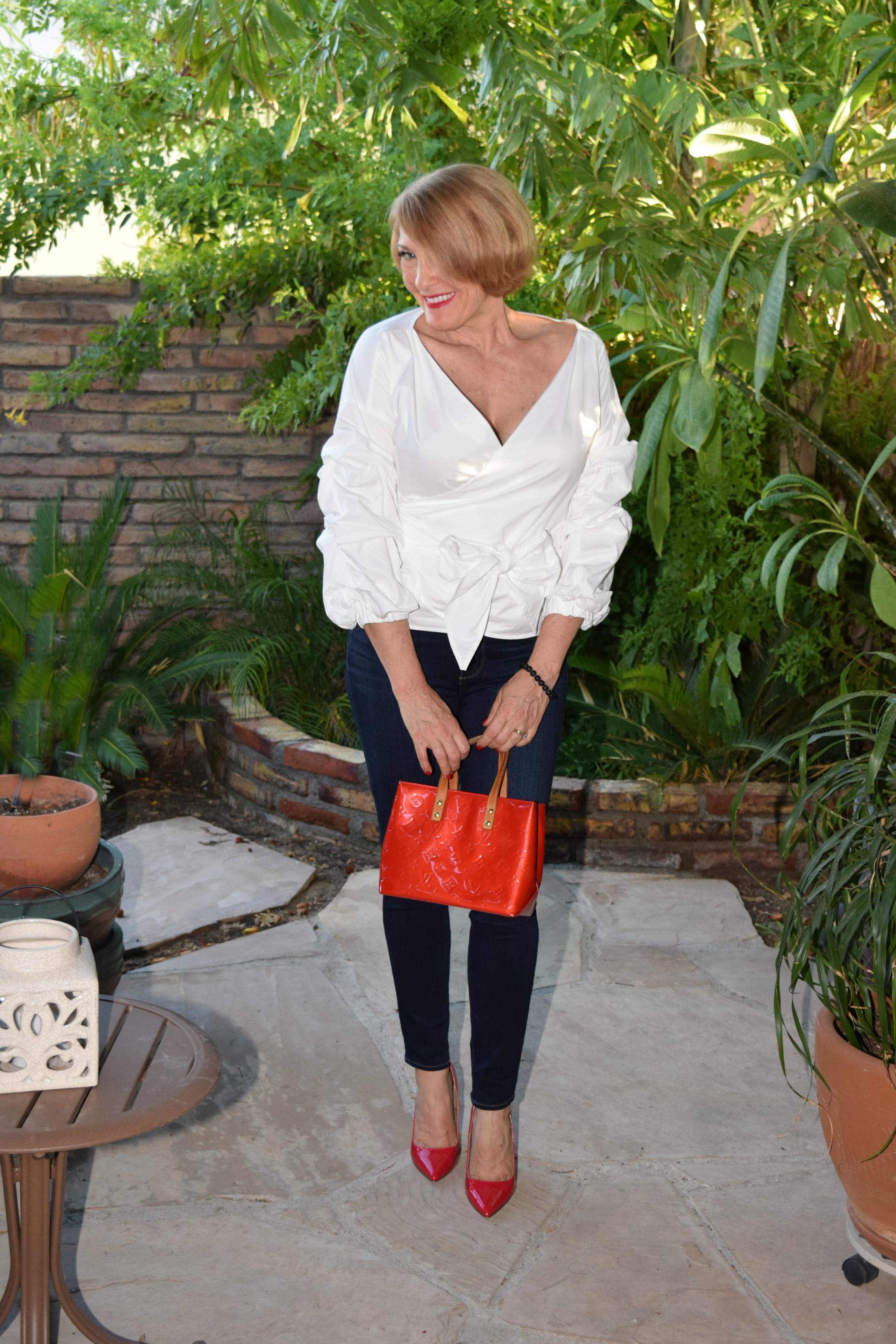 I  don't know how long the ruffle and gathered trend will last, but I do love the look.  I couldn't resist this one with so many pretty gathers and I bought it . . . on Amazon!  I've been a fan of Amazon for years.  When life gets busy, there's nothing like the convenience of a store where you can order just about anything from the comfort of your couch and have it delivered within a couple of days.  I've ordered everything from car parts to face serum and made some killer deals in the process.
Regarding this gathered top: why would I commit to a potentially short-lived trend?  Well, this particular top is less than $20!  You know I've said I'm okay spending more for classic pieces, but I prefer to look for low-cost options for trends.  A gathered top at this price lets me do just that – experience the trend without breaking the bank.
There are so many details on this top it might get a little overwhelming in a bright color, especially on my 5'5″ frame.  Choosing white allows the details to be interesting, not overpowering.  The top also looks so crisp in white, like the fancy cousin of a classic button-down.  And it's a great foil for pops of a fun accent color like my red bag, shoes and lipstick.  All in all, I'd have to say it's a fun statement piece and one of my favorite trendy purchases.
I have to laugh.  I had ordered this gathered top with the idea of talking about some of the great deals found on Amazon when my friend Catherine Grace O highlighted the store in her recent post here.  Check out the glamorous pieces she found!
Do you have a favorite trend you're wearing?  If price is holding you back, have you checked out the great deals on Amazon?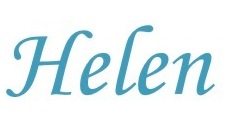 Amazon Ruffle Top (similar non-Amazon options  here, here, here and below  |   Paige jeans, also here, here and here | Shoes, similar  here and here and here's a great option from Amazon | Chanel earrings (old), similar here and here | Louis Vuitton bag (old), similar here, and here, pre-owned options here and here | MAC Ruby Woo Lip Pencil | MAC Ruby Woo Lipstick