Well, today is the day!  Last December, Brookside Dark Chocolate asked me to make a BALLSY New Year's resolution for 2018.  I said I'd model a bikini on my blog. What was I thinking??  In truth, I wanted to prove to myself I could do something I set my mind to.  I also had something to prove to all of you: Do what you want.  Age is just a number.
In my quest to become bikini-ready I discovered a few things.  I didn't work hard enough.  I'm not where I was hoping to be, but I'm posting anyway.  I will continue to work on reducing body fat and post another progress photo later this summer.  Today, my birthday, was the date I'd set for myself and I wanted to be true to that.
It does get harder as we get older.  Although we are often told it takes more physical work to achieve the same results, I'm not sure about that.  The challenge, I feel, is fitting it in.  When I was younger, although God was still first, I was my next greatest priority.  Even after having my daughters, I had to juggle things a bit but my workouts didn't suffer much.
Now?  I am blessed to be a grandma to six amazing grandkids. I have a more-than-full-time job and  I sit on the board of directors for two non-profit agencies.  My husband and I are doing mild renovations on a house we bought and a house we want to sell.  I work on Haute Business and the Admin Team for the Forever Fierce Revolution.  As with you, there are a lot of demands on my time.  Fitting in a workout is difficult so I don't dedicate the time and effort I used to, but making the time is worth it in so many ways.  It's why I put together the first of several posts for working out when you don't have time.  My friend Robin LaMonte of the blog, Hello I'm 50ish, reminded me to add planks.  They are excellent for your core!  Stay tuned for Part 2 of the workout and we'll cover planks!
Well, back to my BALLSY Resolution.  I drew a line in the sand and decided to post my bikini shots on my 57th birthday, no matter how I looked.  So with a deep breath and my own little rendition of "Happy Birthday to Me," ready or not, here we go . . .
I'll be honest. This is very humbling. It's also pretty liberating. There is something about getting bolder as you get older. I don't look like I did in my 20s, but I'm doing this any way. I want to encourage you in any way I can to do those things you want to do. Your age shouldn't keep you from trying. Be Fierce and embrace the person you've become and the person you're still working to be.
Thank you for sharing my birthday with me!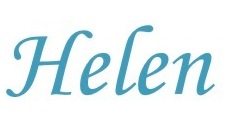 I may receive commissions from purchases made through clicks from this post.
Chico's Floppy Hat c/o, others here, here, here, here and below | Target Bikini Top  | Target Bikini Bottom
I tried to find some cute bikini options for several different body types. With my thick waist I don't look good in the high-waist bottoms, but some of them are flat adorable and I couldn't resist linking them here. Ruffle Bikini Top, Bikini Bottom, Top, Bottom, Bottom, Top, Bottom, Top, Top, Bottom