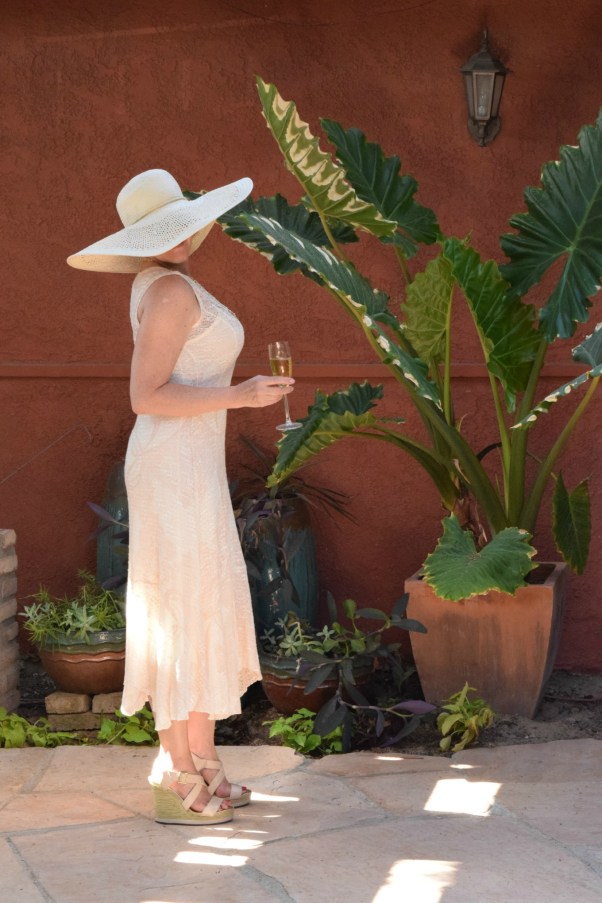 Does your outfit need that extra something, that certain  je ne sais quoi to go from "nice" to "wow!"?  I often find a great hat does the trick.  A pretty head covering lifts a look from basic to memorable.  Whether your chapeau is color-matched to your outfit or a neutral, straw-color, it can be a striking accessory.
Of course hats, especially summer hats, serve a utilitarian purpose, shading us from the heat and damaging effects of the sun.  Fortunately useful doesn't need to be boring, so I went in search of the best summer hats to add to your wardrobe right now.  Some are a bit pricey, but I found some really cute options under $50.  In fact, this little beauty is under $20, proving chic looks don't have to break the bank.
Floppy hats tend to be your best travel option since they pack well and regain their shape once back in the open.  They're the definition of a summer hat: wide-brimmed, light-weight and easy-going.  They can be dressed up or down and make a very versatile travel piece.
If you really want to take a structured hat on your next trip, I'd recommend a hat box.  It may be a bit unwieldy while traveling but you won't make the unpleasant discovery of a ruined hat with a broken rim when you arrive at your destination.  You can also change the look of a basic straw hat with the addition of ribbons and bows, which will allow you to expand the use of a single option throughout your trip.  This cute cloche comes with its own ribbon, but it gives you an idea of the possibilities when you add your own touch.  I have a white Panama hat with a black band which I've customized at times by adding a different-colored ribbon to the band.  It's a simple change but it can make a big impact.
Are you a hat fan?  Which style is your favorite?
Thanks so much for visiting!