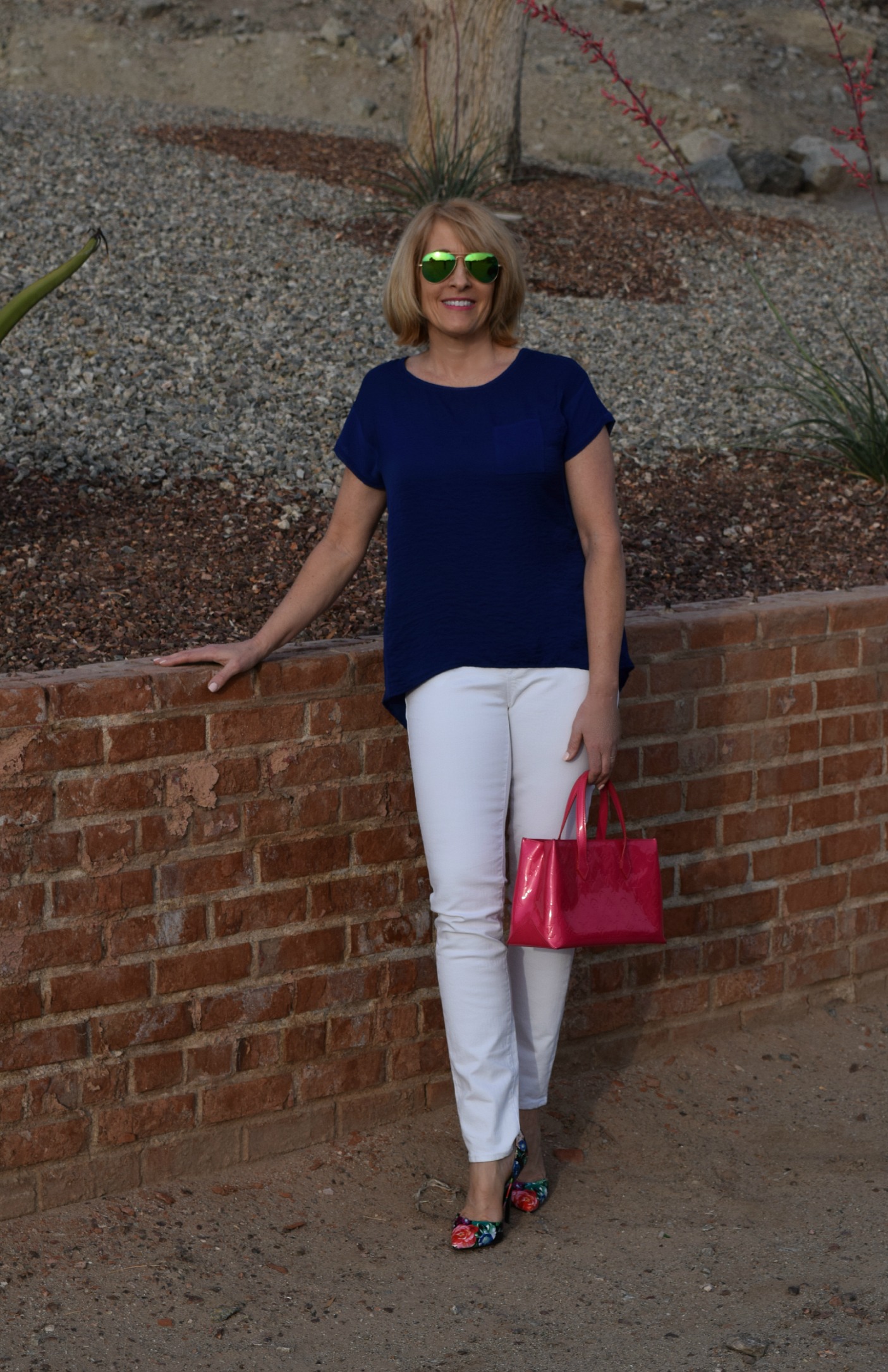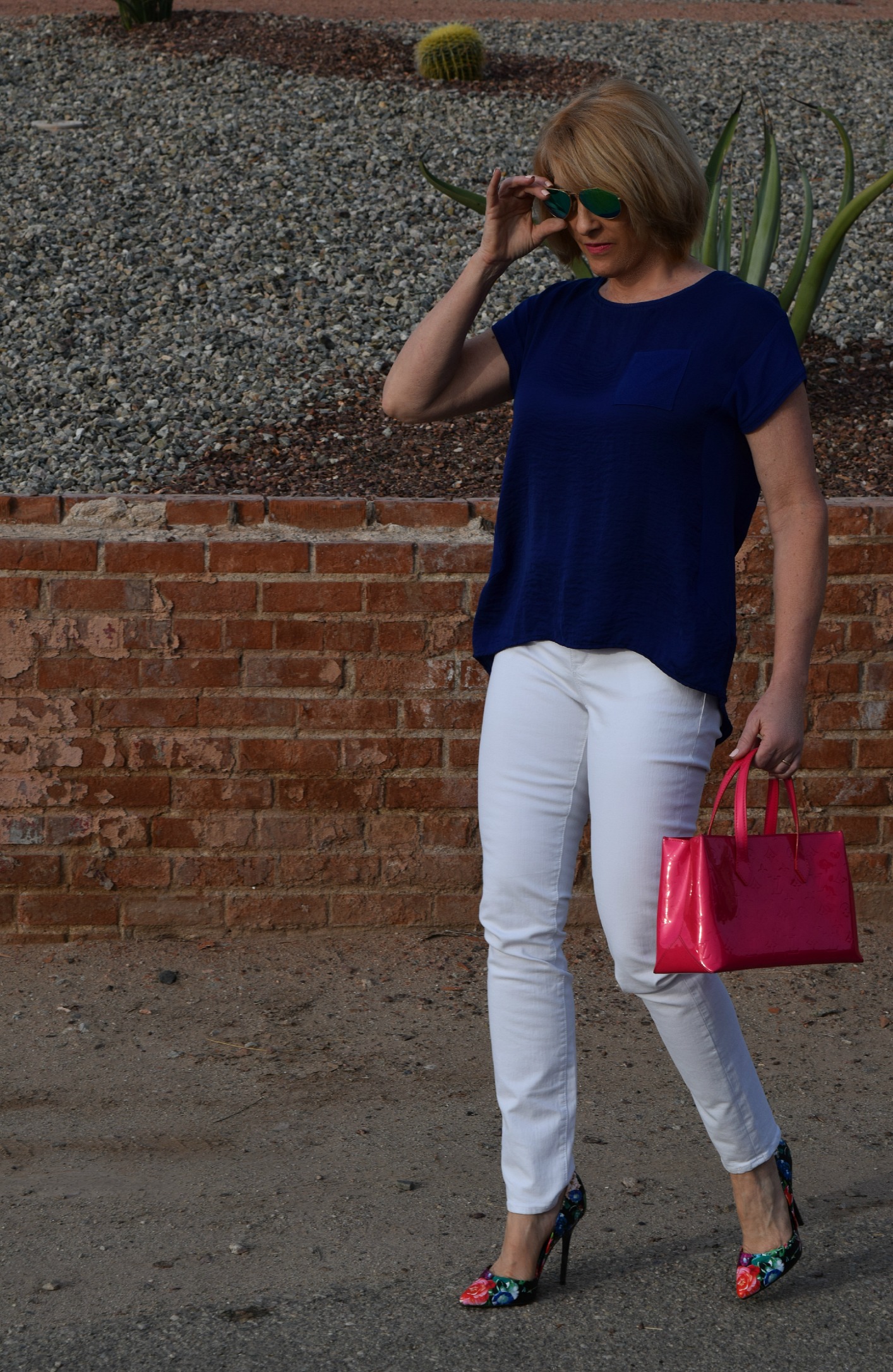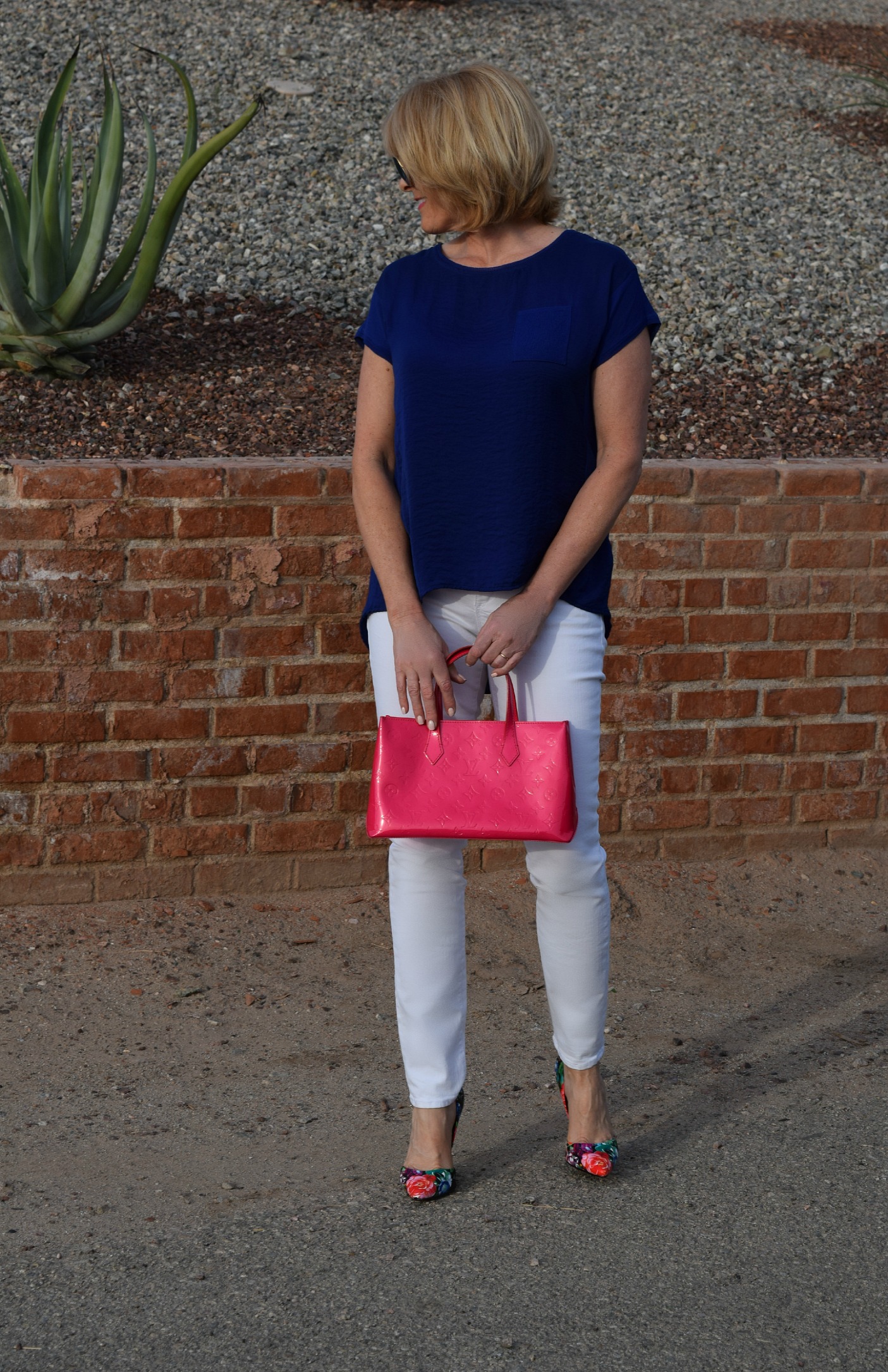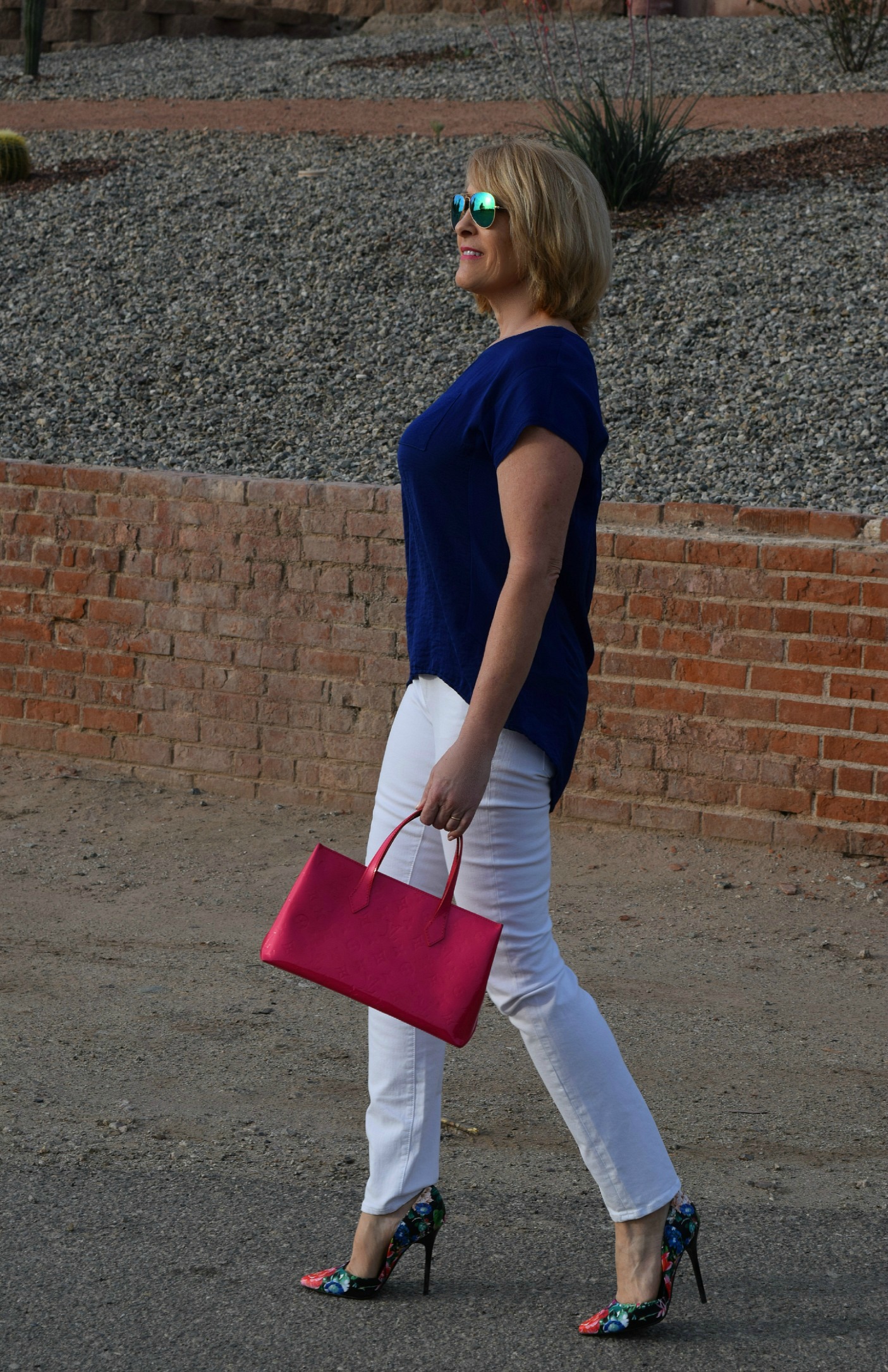 Jeans: Ann Taylor | Top: Chico's, a couple more options here and here | Bag: Louis Vuitton, Similar Rebecca Minkoff | Shoes: Steve Madden | Sunglasses: Ray Ban | Lips: Liner: MAC Subculture, Lipstick: MAC Candy Yum Yum, Gloss: Bobbi Brown Rose Gold | Nails: Gelish Pink Smoothie
This week it's about the shoes.  I'm finding so many different ways to style my new favorite pair of shoes and this bright pink bag. We've all been there though – you buy a pair of shoes and then have to buy the outfit to go with them.  Ha ha!  The great news?  A lot of these things are on sale!
That's exactly what I did this week.  I've really been into the bright pinks so far this spring.  Today I took a spring/summer basic look, white jeans and a royal blue top, and gave it a little punch with the shoes and bag.  It's still a really easy look – I didn't even bother with accessories, and I really didn't miss them.
I'm off to work.  I hope you all have a wonderful weekend.  Happy Friday!