If you like your clothes crisp and pressed you probably haven't considered linen as a warm-weather fabric choice.  I've been one of those people.  I've used sizing to get a slightly starched look and feel to clothing in the past.  That's caused me to overlook linen as a summer staple, which is too bad.  It really is a great fabric.  So great, in fact, J.Jill has devoted a whole line to it, Life in Linen.
Like many fabrics, linen comes in different fabric weights.  The weave can be very tight, making the fabric relatively heavy and more suitable for a skirt or pants.  Shirts tend to have a more open, airy weave, sometimes even so light as to feel gauzy.  You begin to understand why linen is such a great summer choice.
A tighter weave will allow for a bit more structure, like this pretty top by J.Jill.  It doesn't have that gauzy feel; it's a little heavier weave – great for this time of year.  Besides this beautiful Tahitian Blue I'm wearing, the top is available in black, white, a Tahitian Blue stripe and a Tangerine stripe.
Like what you see?  You'll like it even more on sale!  Use Code MAY18 to receive 30% off your entire J.Jill order!  Spend $125 or more and receive free shipping.  Now that's how to enjoy Life in Linen!
Thanks so much for visiting!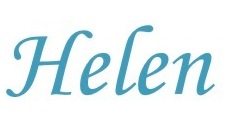 J.Jill 3/4-Sleeve Tunic   |  J.Jill Authentic Cropped Pants  |  Ray-Ban Aviators, also here  |  Nordstrom Panama Hat. similar here. here and below  |  Earrings, similar  here and here  |  Shoes, siilar here, here and here