I hinted at it on Instagram, and now I'm so excited to partner with J.Jill to introduce their new active wear line, Pure Jill Fit!  In truth, it makes so much sense.  J.Jill is known for comfort, as I've noted repeatedly on Haute Business.  Since comfort and workout wear should be essentially synonomous, the advent of this collection was inevitable.  Pure Jill Fit is an excellent pairing of the two.
First, if you'd like a break from compression leggings, you'll love the pair I'm showing!  They're fitted without squeezing, and yet still flattering.  My favorite feature is the side pocket, large enough to carry my cell phone.  That's crucial, because I need to blast my workout mix to drown our my huffing and puffing.  If I don't hear myself panting, I don't feel the fatigue so much!  🙂  It's also a good idea to have your phone with you when you're walking or running.  You never know when you might need it.  I'm always afraid my phone will slip out of my hand when I'm holding it during a walk or run, so the pocket is such a convenient and useful feature.
To be honest, this Elliptical jacket is going to be a go-to for a lot more than an after-workout warmer.  It's clearly J.Jill – supersoft and so cute!  I'm seeing it with jeans, leggings & boots, and maybe even leather.  To its Fit purpose, though, it's perfect after a workout, especially when you need to run a quick errand before heading home – long enough to cover your backside but loose enough to keep from overheating as your body starts its cool down.  It's versatile is this great light grey heather, but check it out in Prussian Blue.  Fabulous!
Thanks for visiting!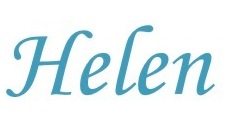 I get commission for purchases or clicks made through links in this post
Pure Jill Fit Leggings c/o | Pure Jill Elliptical Jacket c/o | Tee, similar here, here and here | Nike Juvenate Sneaker, or the running shoe here | Goody® Headwraps