When members of The Fierce 50 Revolution got together for a weekend of celebration and sisterhood, one of our special destinations was brunch at the French Kande boutique.  Everything aboout this shoppe is a visual delight.  I've done my best to capture the essence in the photos below, but you really need to experience it first hand.  French Kande is the creation of Kande Hal, who started designing jewelry and developing this business at the age of 50.  Clearly she matches our demographic!  Join me for a little tour in the photos below.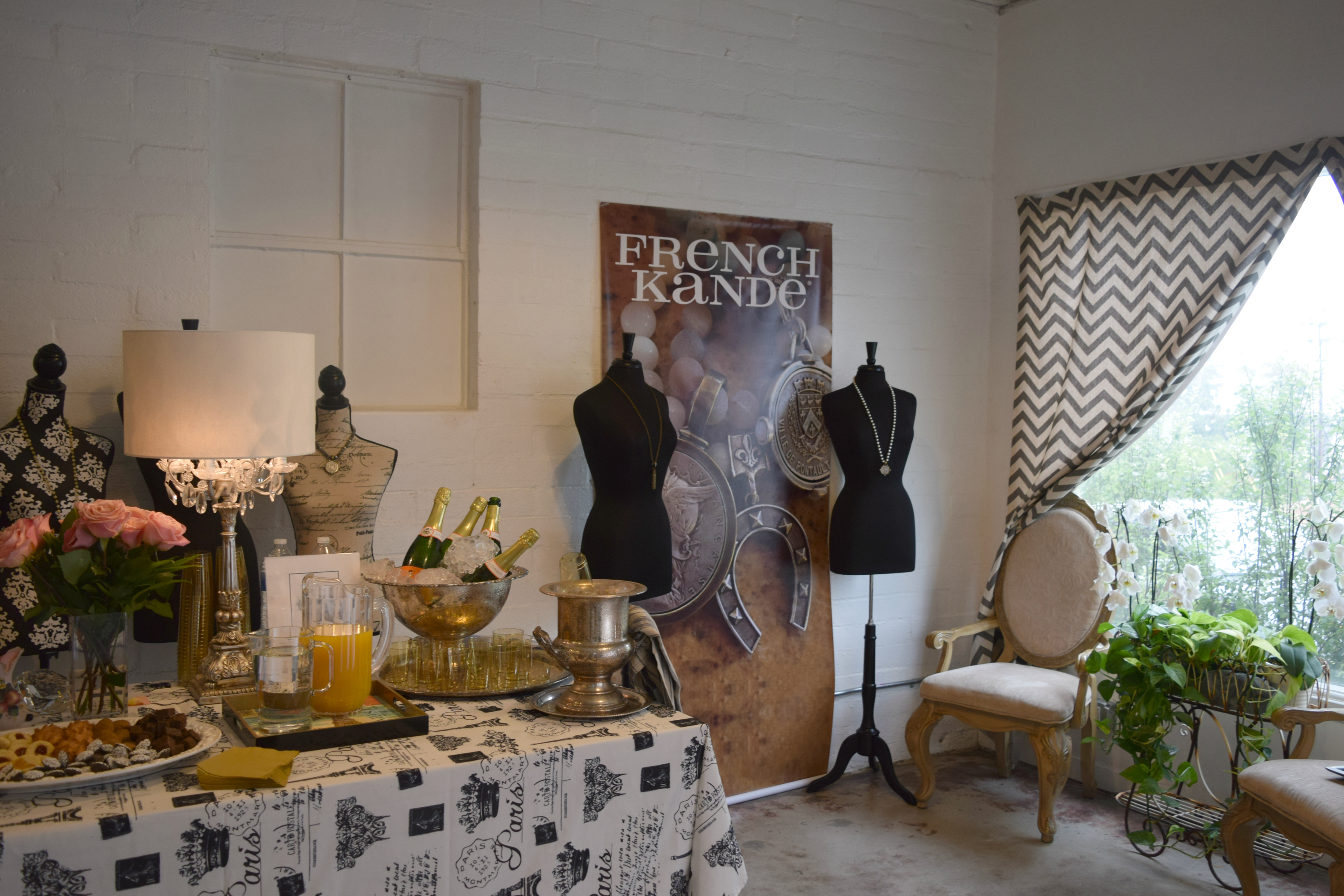 A little vingette of the adorable boutique that is French Kande. If you want a study in congruency, this is it. Everything about this space reflects its namesak so that I felt almost transported.  Kande and Lenn, the team behind the name, have struck a delightful balance of comfort and elegance.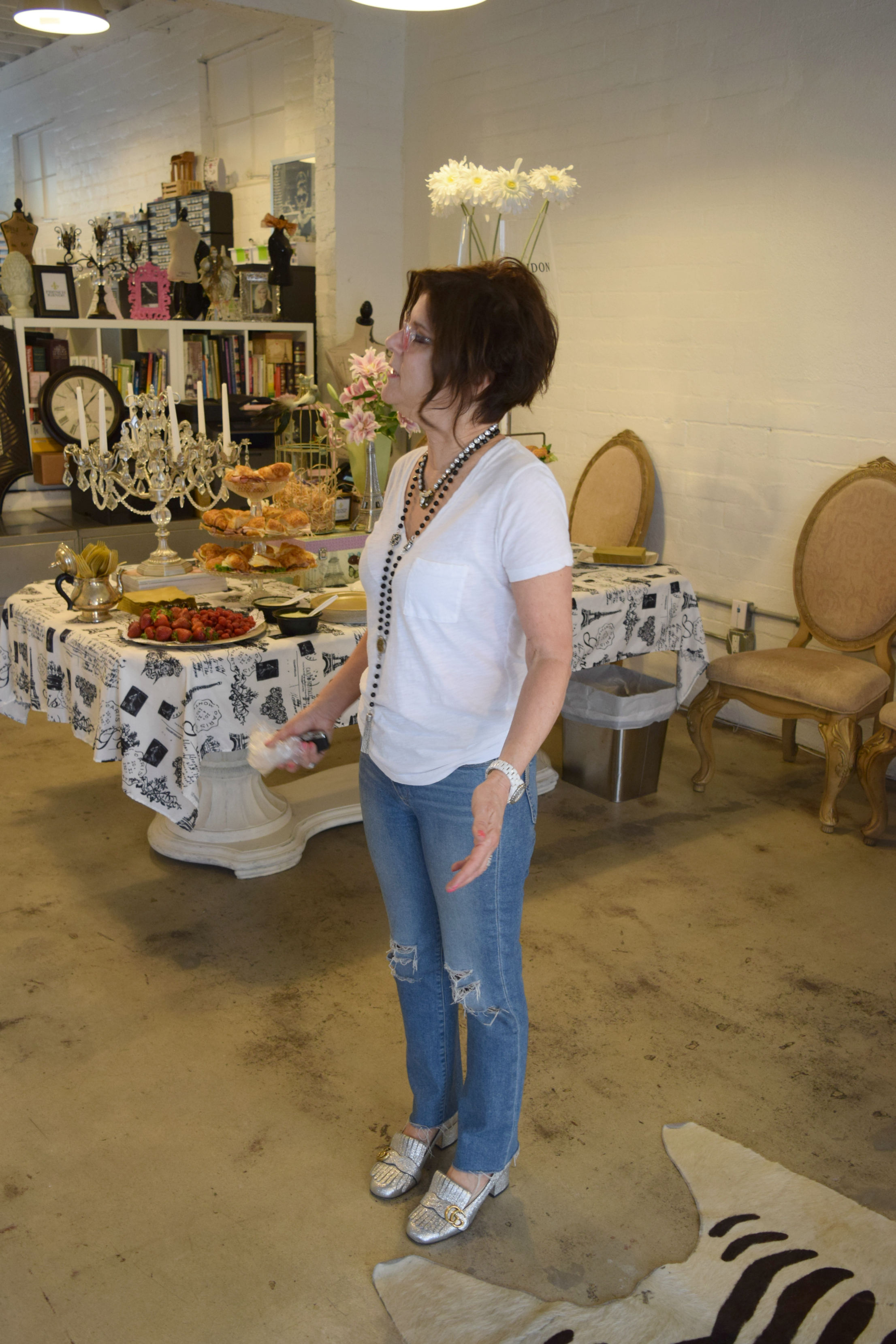 How chic is Kande? Her simple look, accented by a stack of her beautiful creations, was my inspiration for the post Dressed Up Jeans and a Tee. These fabulous necklaces take a basic white tee and ripped jeans to the stratosphere!  On Kande: the Swarovski Necklace with Miel and Belgium Backplate and a beautiful Faceted Black Onyx creation.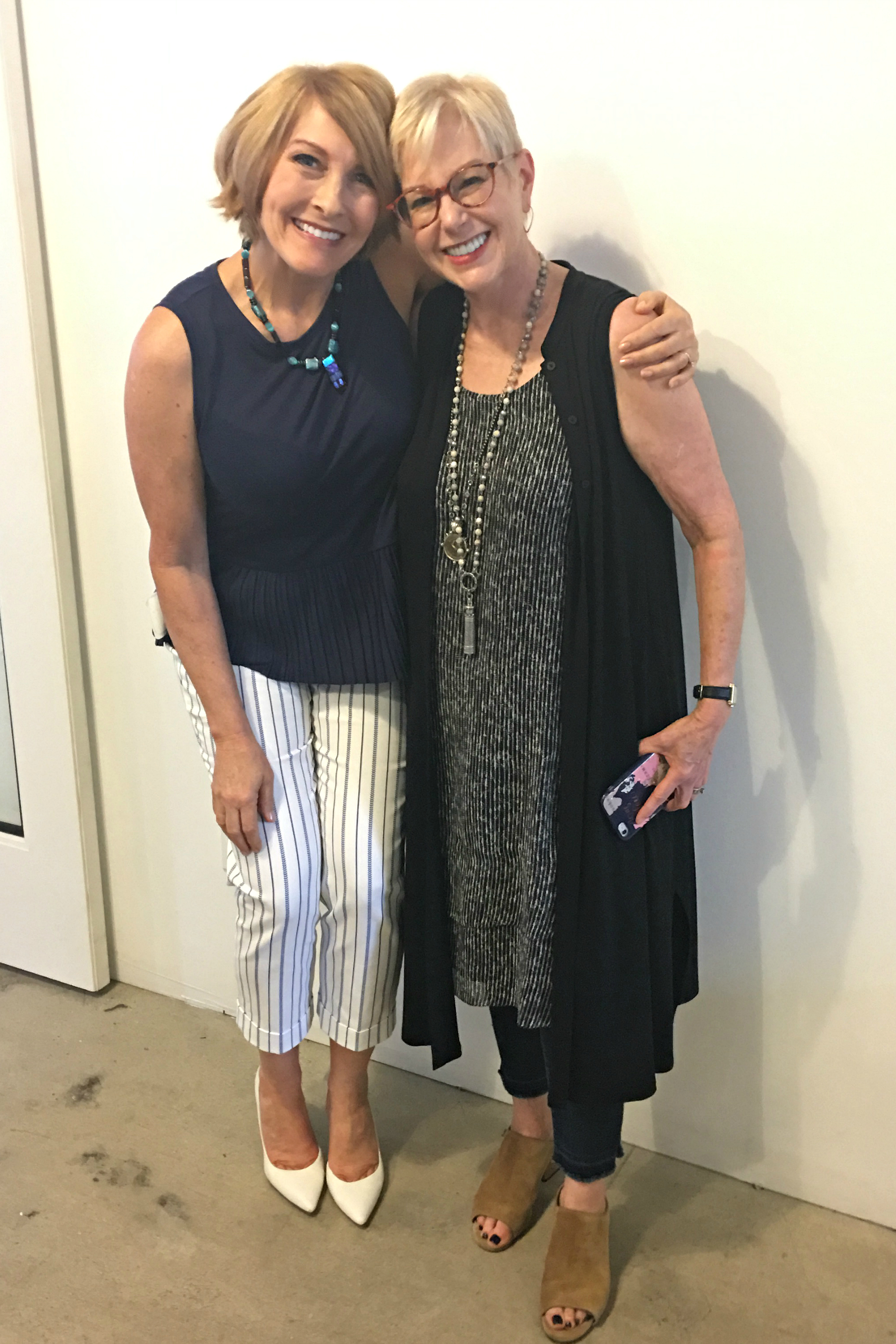 Talk about serendipidity. I was clicking away, taking photos of the lovely brunch Kande and Lenn had set out for us. Literally within my camera frame I saw someone so familiar I nearly dropped my camera. What a wonderful surprise to meet Susan of une femme d'un certain age!! I have followed this wonderful woman, a style blazer for women "of a certain age," for nearly three years! What a speacial treat to finally meet her! If you haven't visited her website, please do so. Her writing style is par excellence and her travel tips and chronicles will keep you mesmerized.  This photo isn't as clear – it was snapped with my iPhone – but I hope you can see the necklaces.  Susan is wearing the French Kande African Opal Mix with a Chemin de Fer pendant  and a Hematite and Swarovski chain with le Havre Medallion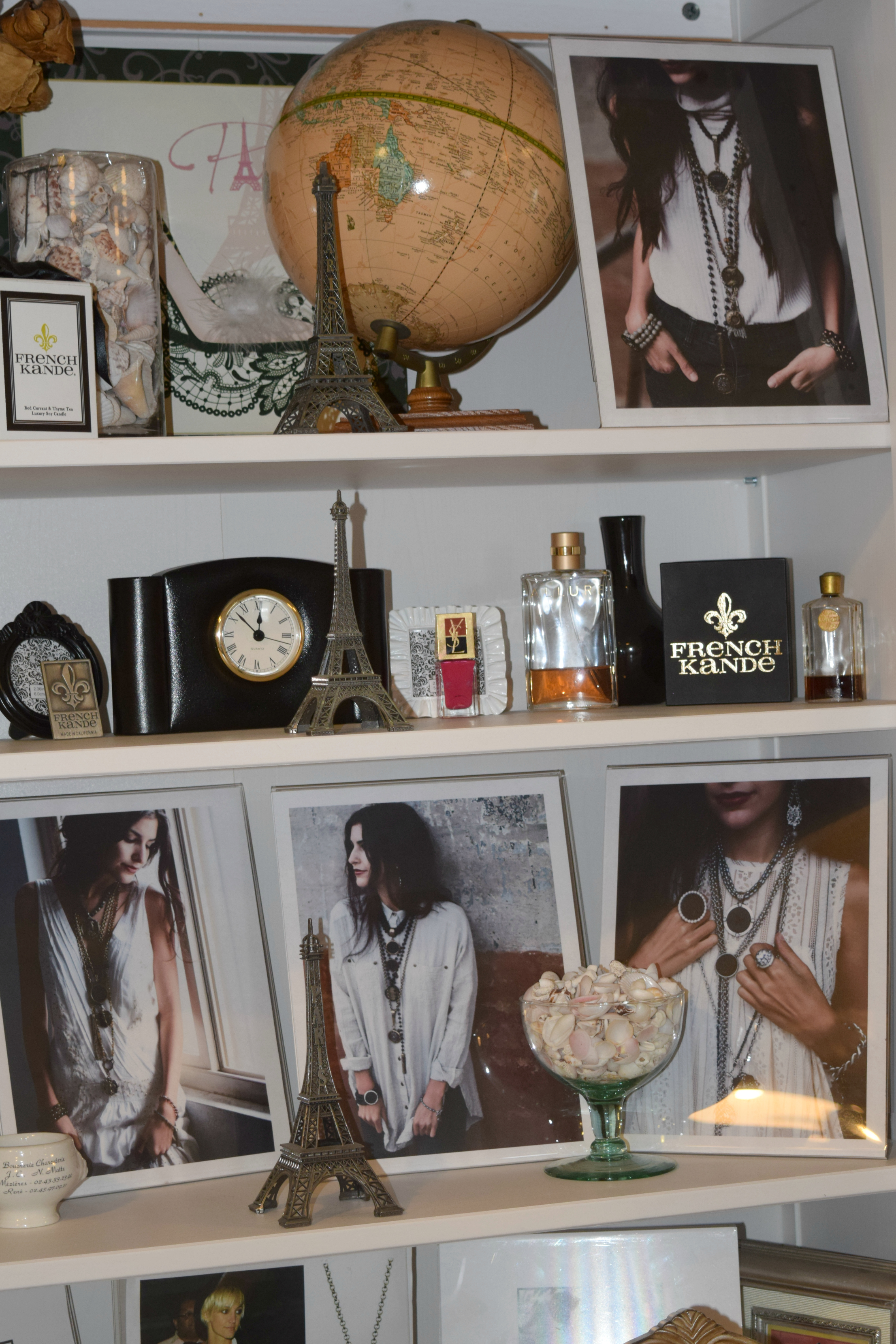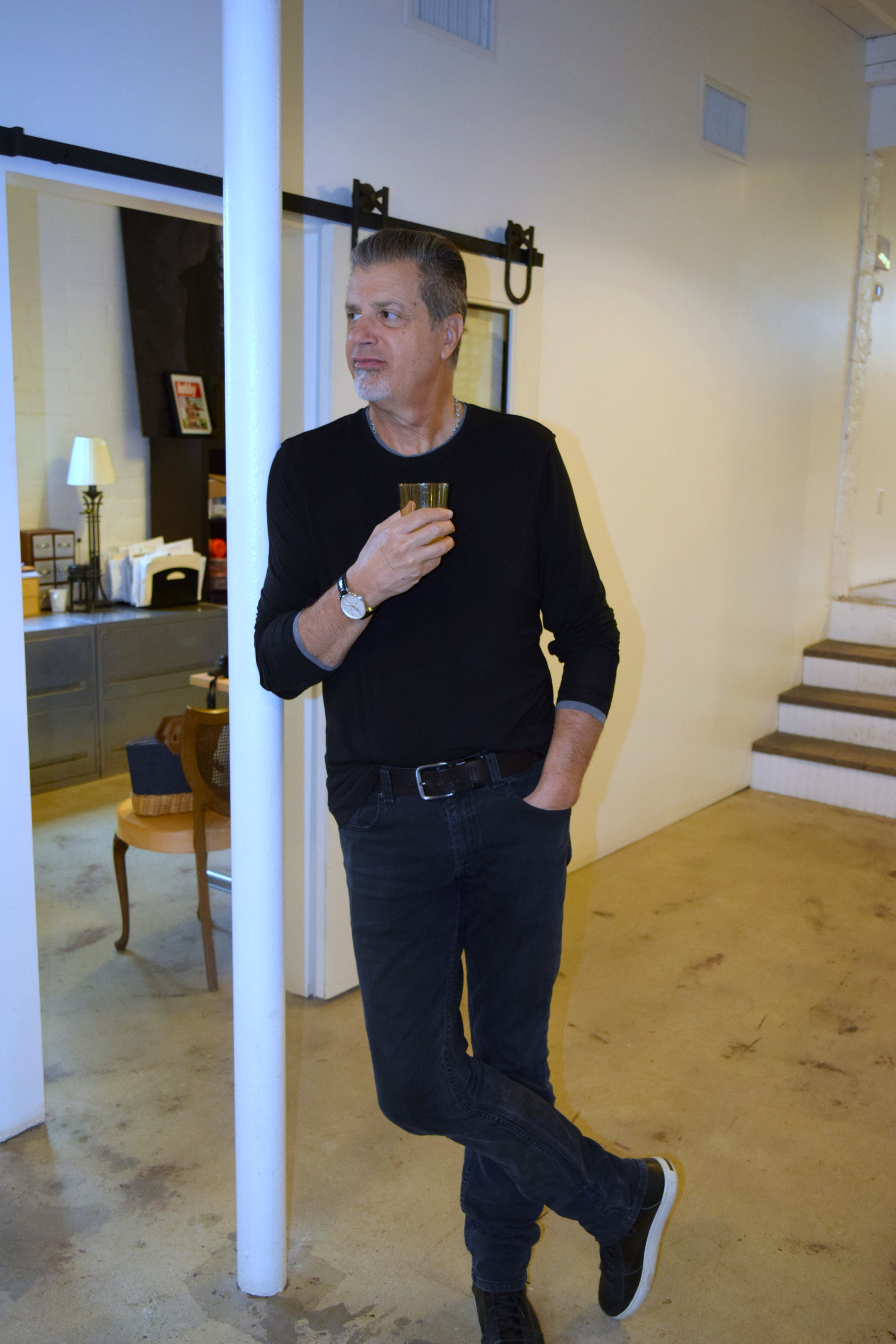 We were also welcomed by Lenn, the Yin to Kande's Yang.  Or do I have that backward?  Both of our hosts were so gracious.  What a wonderful morning we had as a result!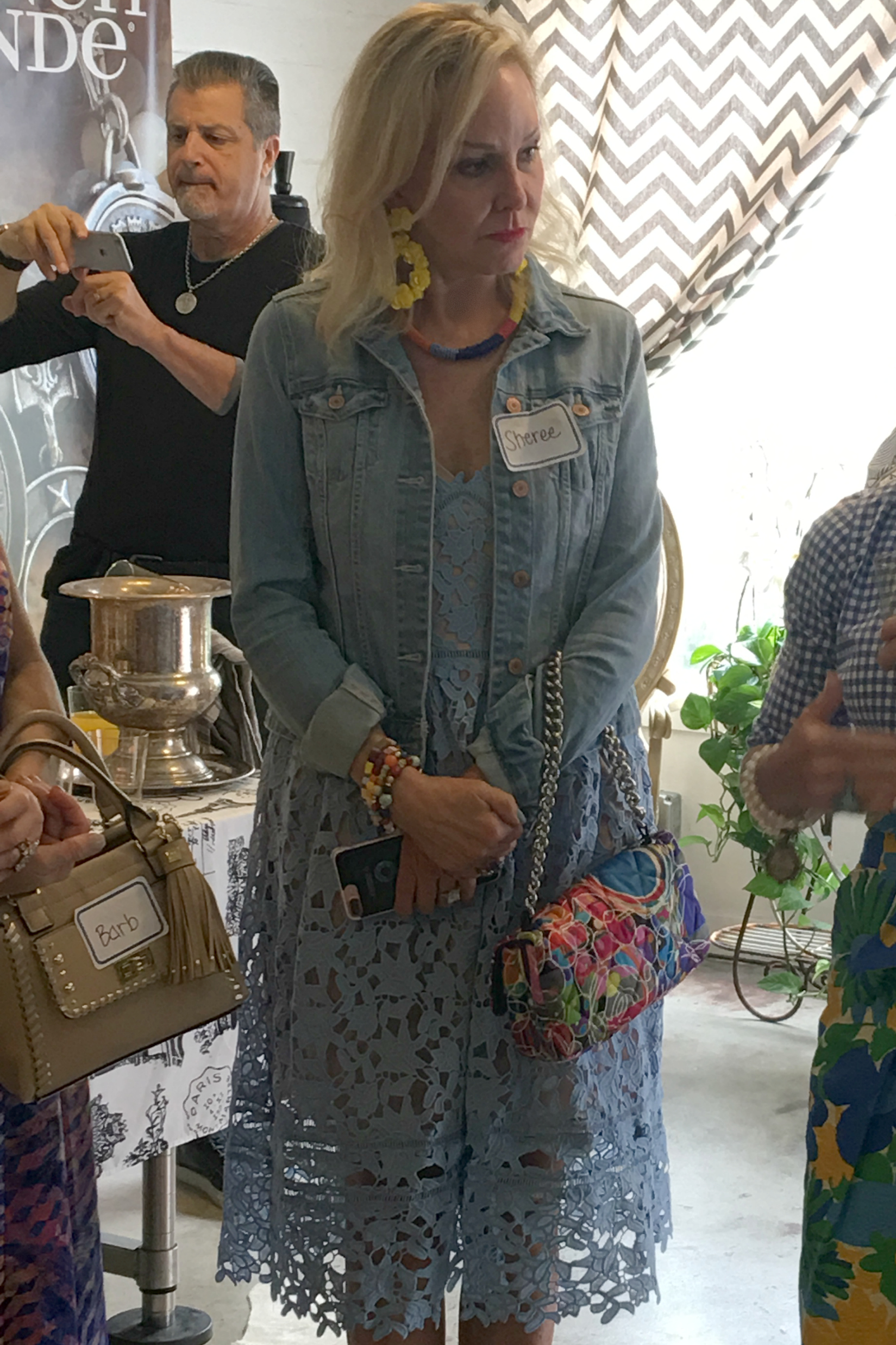 I had so much fun getting to know Sheree of SheSheShow and I can't wait to hang out with her again.  The stories this woman can tell!!  She's certainly defining Fierce, and proving you can be classically feminine while doing it!  Find her gorgeous dress here.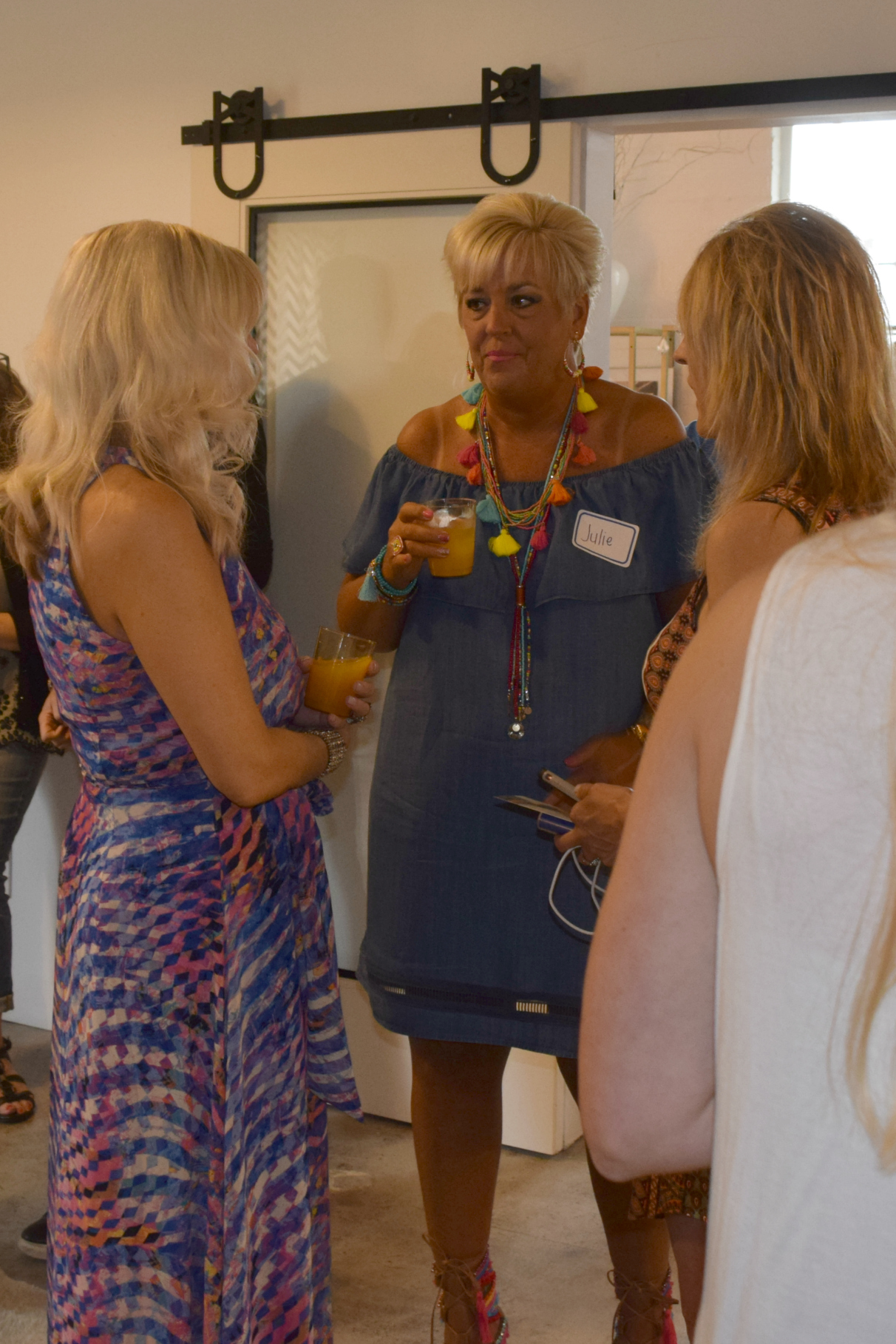 Three more of my Fierce Sisters – Barb of Southern Blonde Chic, Julie of the trio Fashion Trends and Friends and Valerie of Maple Leopard.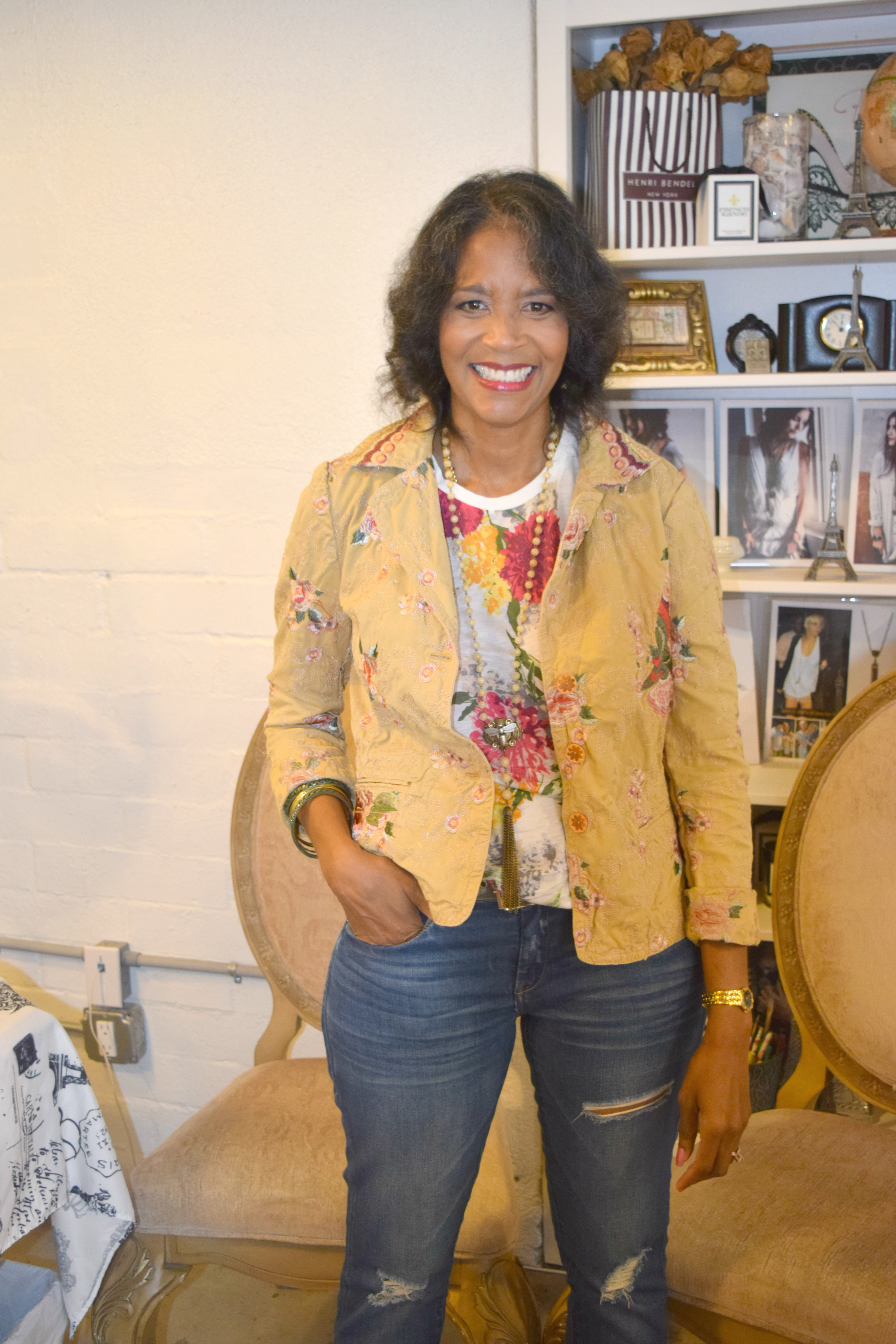 This girl! Michelle was my car buddy over the weekend. She needed a ride and I needed company so we made a great team. Follow Michelle on Instagram where she's documenting looks created from every item in her closet. I haven't looked at my wardrobe the same since meeting her.  Michelle is wearing Yellow Jade with Brass, Miel, and Belgium Backplate.


Yours truly modeling the Swarovski Double Cable Chain, Cross and Tassel Necklace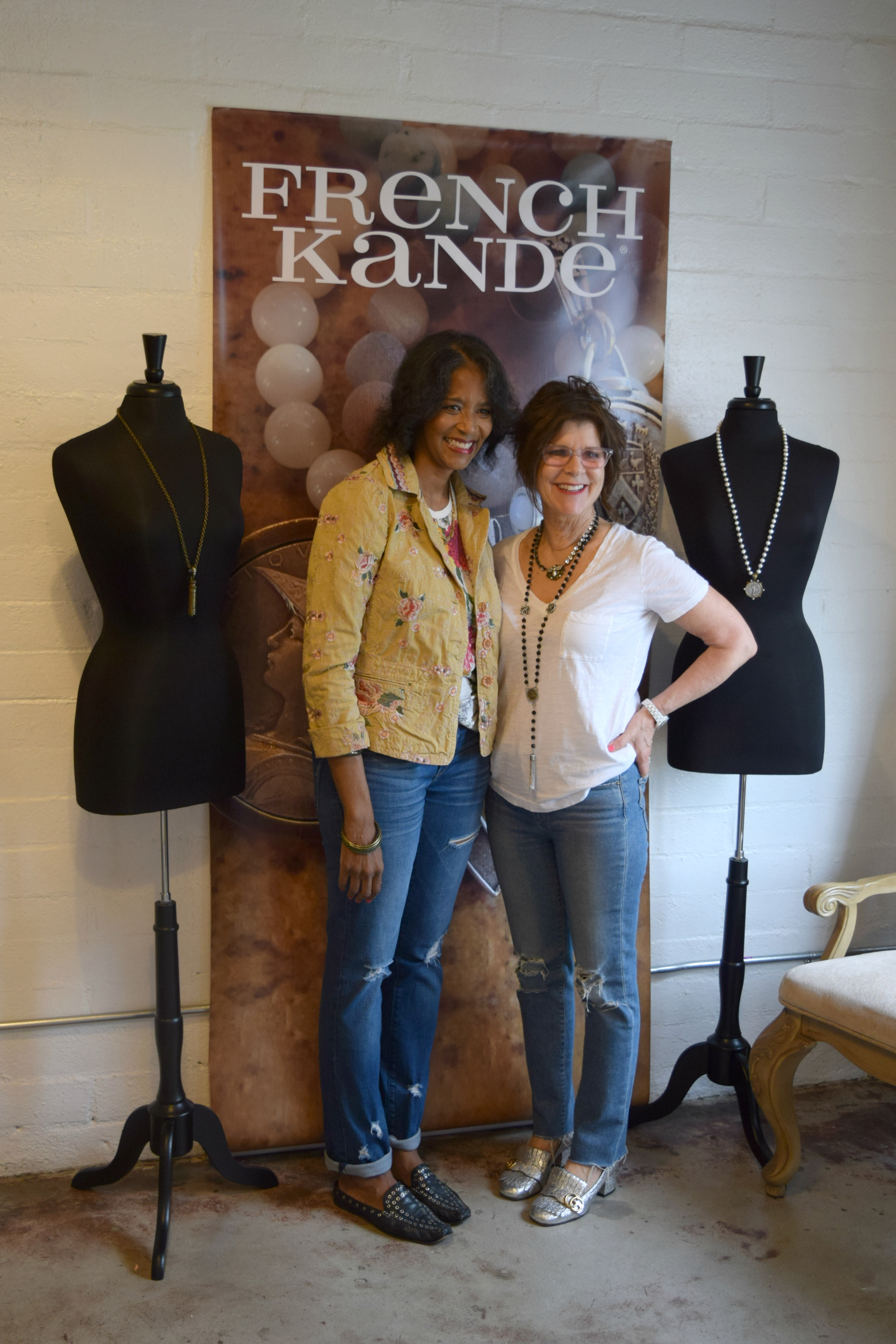 Michele's Shoes – Similar here | Kande's Shoes – Gucci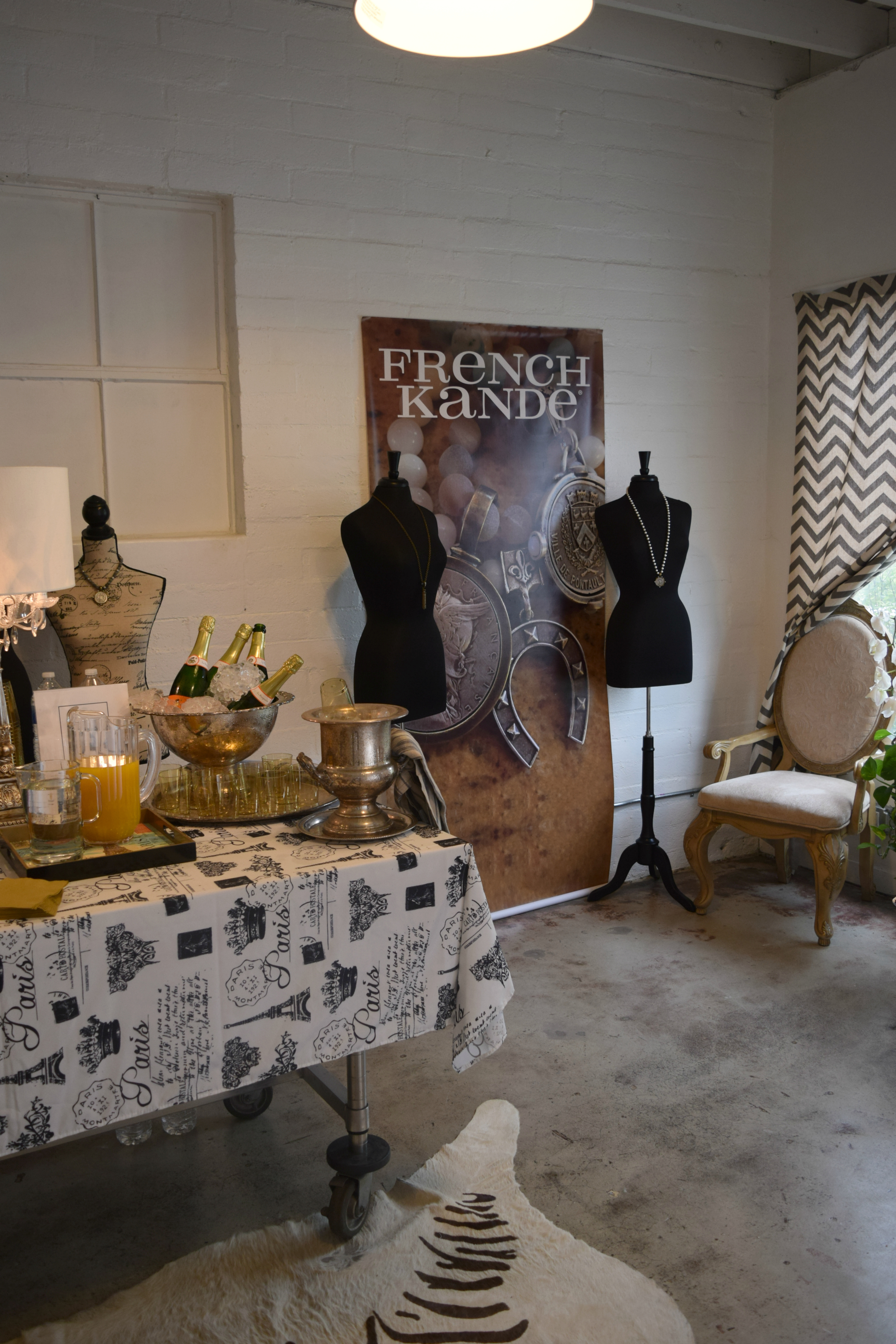 I hope you enjoyed this little visit to French Kande.  If you find yourself at the Los Angeles International Airport, you're almost there.  Otherwise, browse the website for some serious inspiration.

Thanks you so much for sharingthe morning with me!