The Jacket
My mom gave me this jacket a while back. Thanks Mom! It's a great piece, especially since kimono-inspired jackets and wraps are all over style pages. In truth, my jacket is probably more Mandarin-influenced but the overall effect is the same. I guess the longer styles are more kimono-esque, but anything silk or satin with pretty florals echoes the theme.
The Options
Flowers or graceful birds are the usual prints I associate with a kimono. The piece itself is normally the focal point and can add drama and visual appeal to an otherwise basic outfit. All black? Add interest with a bright print? Jeans and a tee? Just about any print out there, and just about any length, will dress up this ubiquitous look and make it your own. I've seen kimonos over all-white outfits, creating beautiful and interesting summer look. Strappy heels, over-the-knee boots, ballet flats all work well. I suppose you could even get a bit funky with some Converse or flip-flops and carry it off. I don't think that look would work on me, but I can think of several women who could absolutely own it. Kimonos themselves come in so many options. I've linked several below at various price points and so many colors!
The Pants
J.Jill sent these really cute Pure Jill Smooth-Waist Slim Crops a couple weeks ago, and I love them! Comfortable (of course – they're J.Jill!), stylish and versatile, I thought they'd be perfect as a different look under the jacket and the shorter style gives me the chance to show off the details of my strappy heels. I could have gone all-black (drama!) but thought I'd pull a color from the jacket. That's another great feature of kimonos – most are very colorful, giving you the option to pull a different hue each time you wear one to keep the piece fresh and interesting.
Final Thoughts
Are you drawn to the kimono look? The longer styles can be very slimming, and there are many shorter styles to flatter petite frames. With so many prints, colors and lengths available, it seems to me a kimono would work for just about anyone.
Thanks so much for visiting!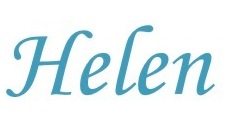 Jacket, similar here and here | J.Jill Pants (c/o) | Top, similar here and here | Madden Girl shoes (also here and here)| LipSense lip color in Napa