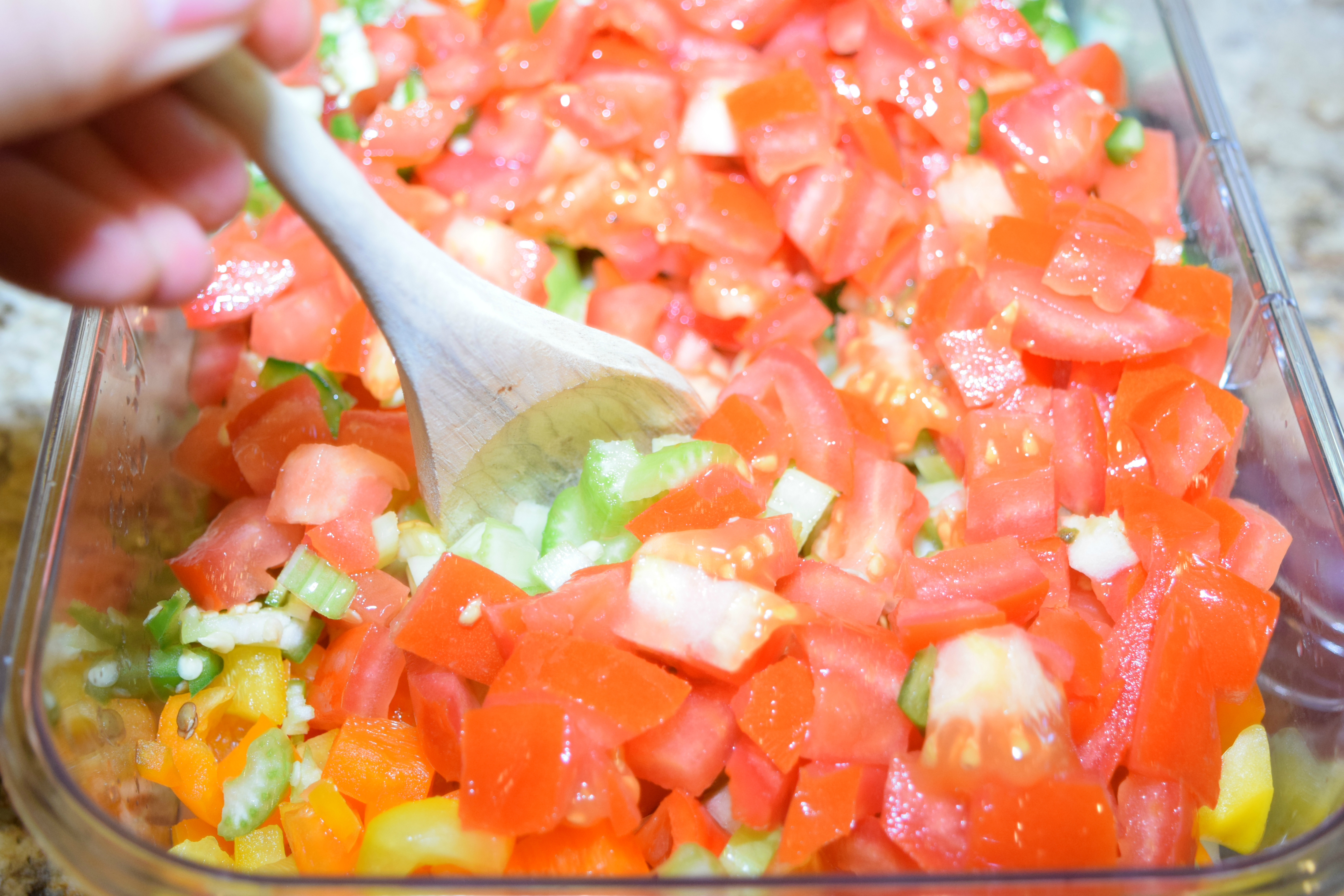 Andy gets the credit for today's salsa recipe.  About five years ago his doctor discovered his cholesterol was high and prescribed some kind of pill to lower it.  Andy being Andy, he didn't want to start down that path so he asked the doctor about his options.  He was told he could change his diet, but "you'll be back for the pills."  Well, that's all Andy needed to hear.  His eating habits changed faster than you could say, "updated grocery list."  He purchased Michael Thurmon's Six Week Body Makeover and followed it faithfully.  In six weeks he dropped 25 pounds!  He also lowered his cholesterol through diet alone, and yes, he carried a smug attitude for quite some time.  🙂
A couple things happened through this journey.  Besides the weight loss/health improvement aspect, Andy got more involved in the kitchen.  And by more involved I mean he actually walked in there.  He came up with ideas to make food fun and interesting and during the process made this pico de gallo-style salsa.  Pico de gallo salsa is a fresh, tomato-based salsa, easily adaptable and versatile as a dipping salsa (hello chips!),  food accompaniment or, for the brave, a stand alone salad of sorts.
This is not a formal recipe, but more a some-of-this-a-lot-of-that concoction, giving you the opportunity to adjust it to your taste.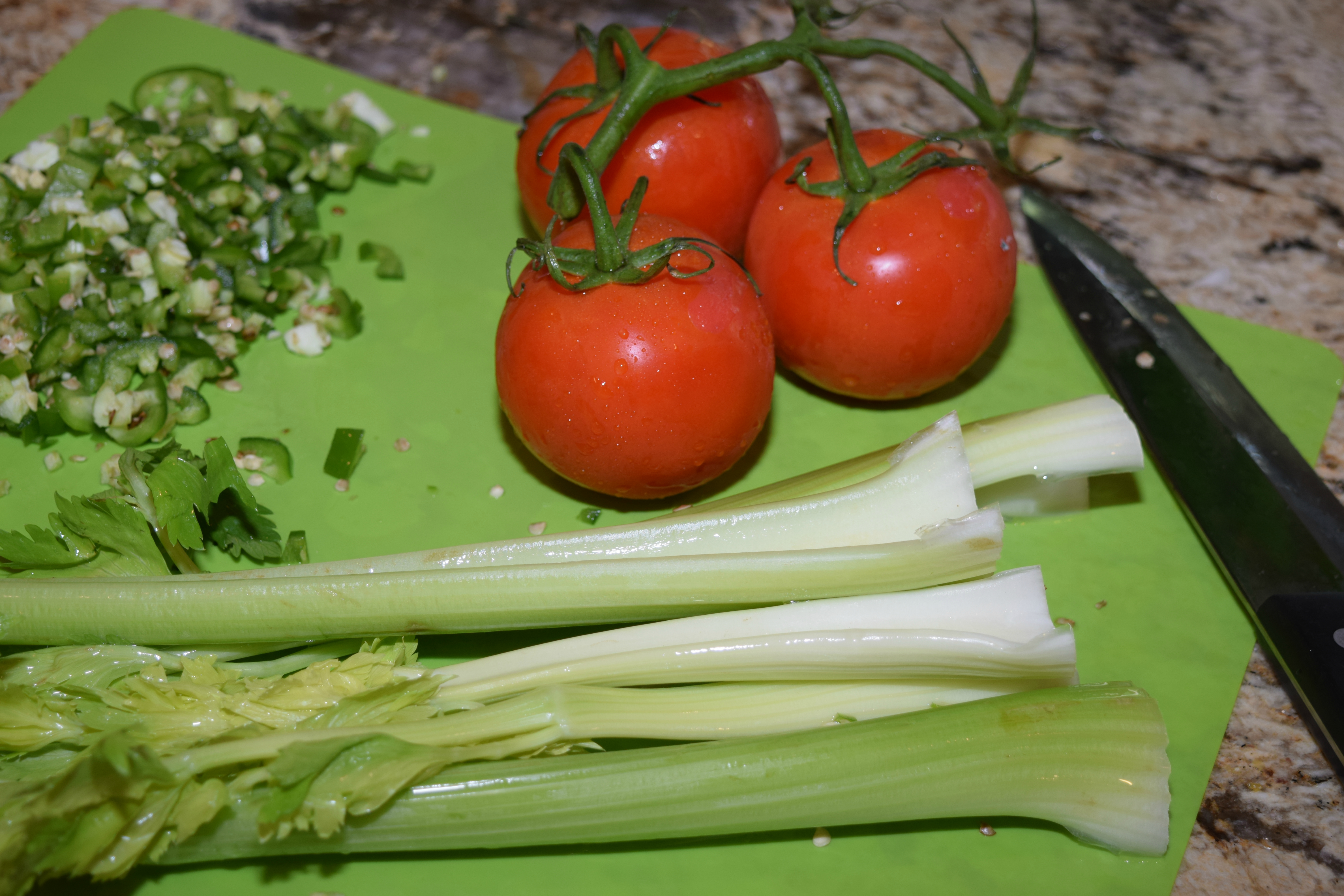 We use include onion, tomatoes, celery, colored bell peppers, and jalapenos. I also add lime juice and pink Himalayan salt. We've also included cucumbers when we remember to buy them. Oops.
Below is the basic ratio of ingredients, but again, change it up to fit your taste.
I dice everything pretty small.  For the salsa pictured here I mixed:
One yellow onion
Five stalks of celery (I used a few from inside the stalk and a couple outer-stalk pieces.
Three tomatoes.  You can easily add more tomatoes.  For whatever reason I went a bit light on tomatoes this time around.  Again, adapt to your taste.
One half yellow bell pepper
One half orange bell pepper
One half red bell pepper
Three jalapenos*
Juice of one lime, freshly squeezed
Pinch of pink Himalayan salt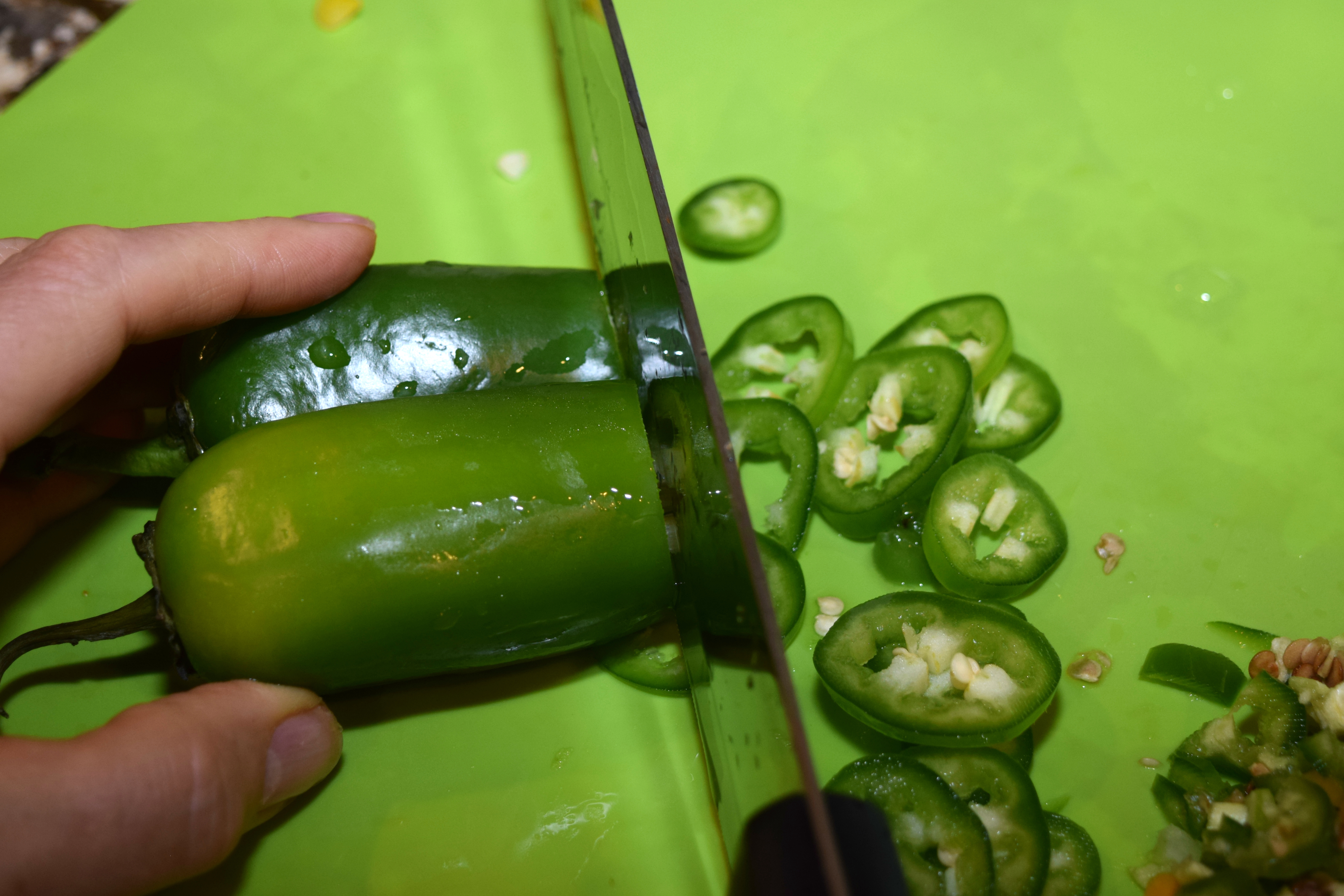 * We like a little bite to our salsa, so we go all in with the pepper, including the seeds and the inner pith.  To reduce the heat, discard the seeds or use less pepper.  You can also substitute a little green bell pepper for some of the jalapeno to add more of the deep green color to your salsa.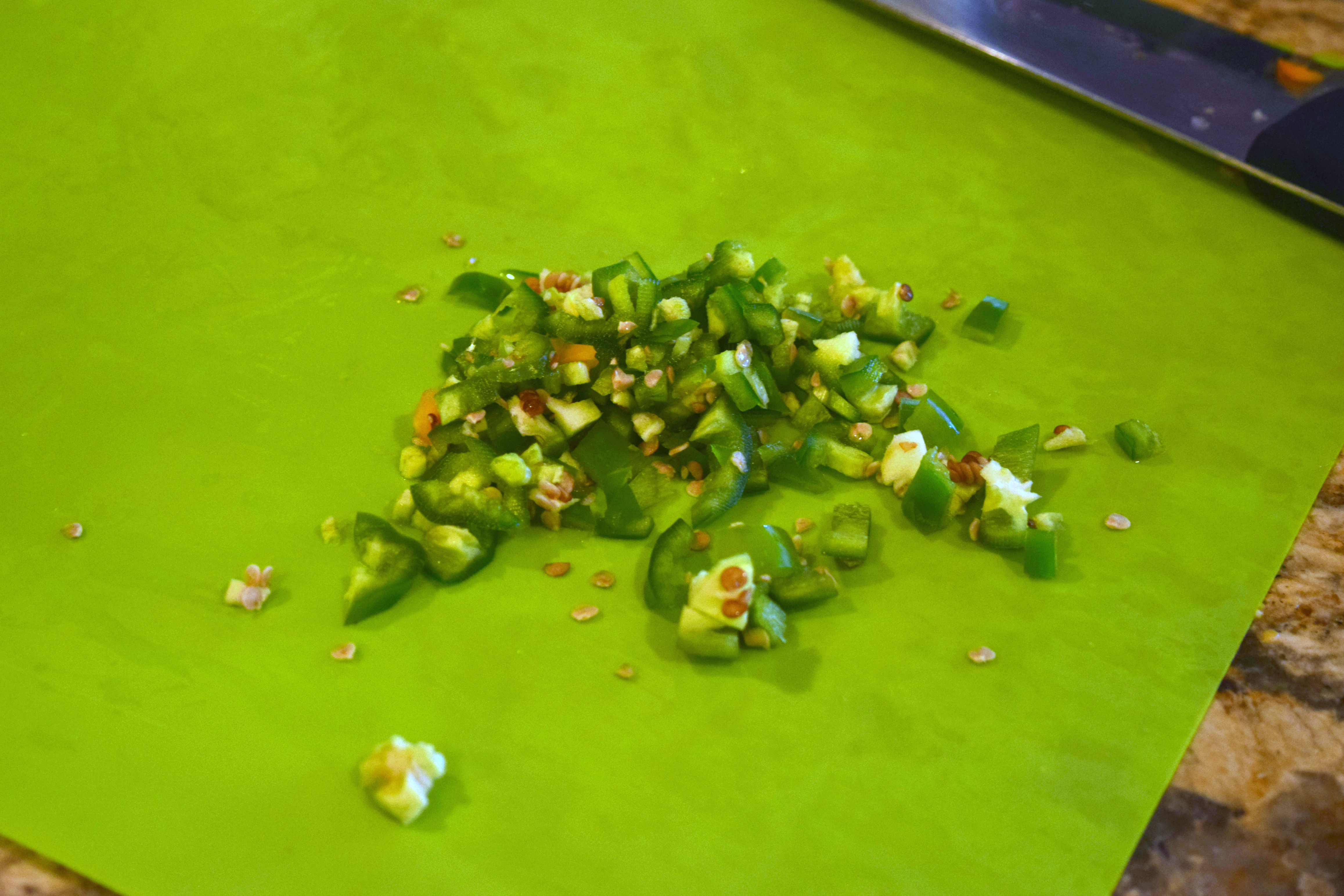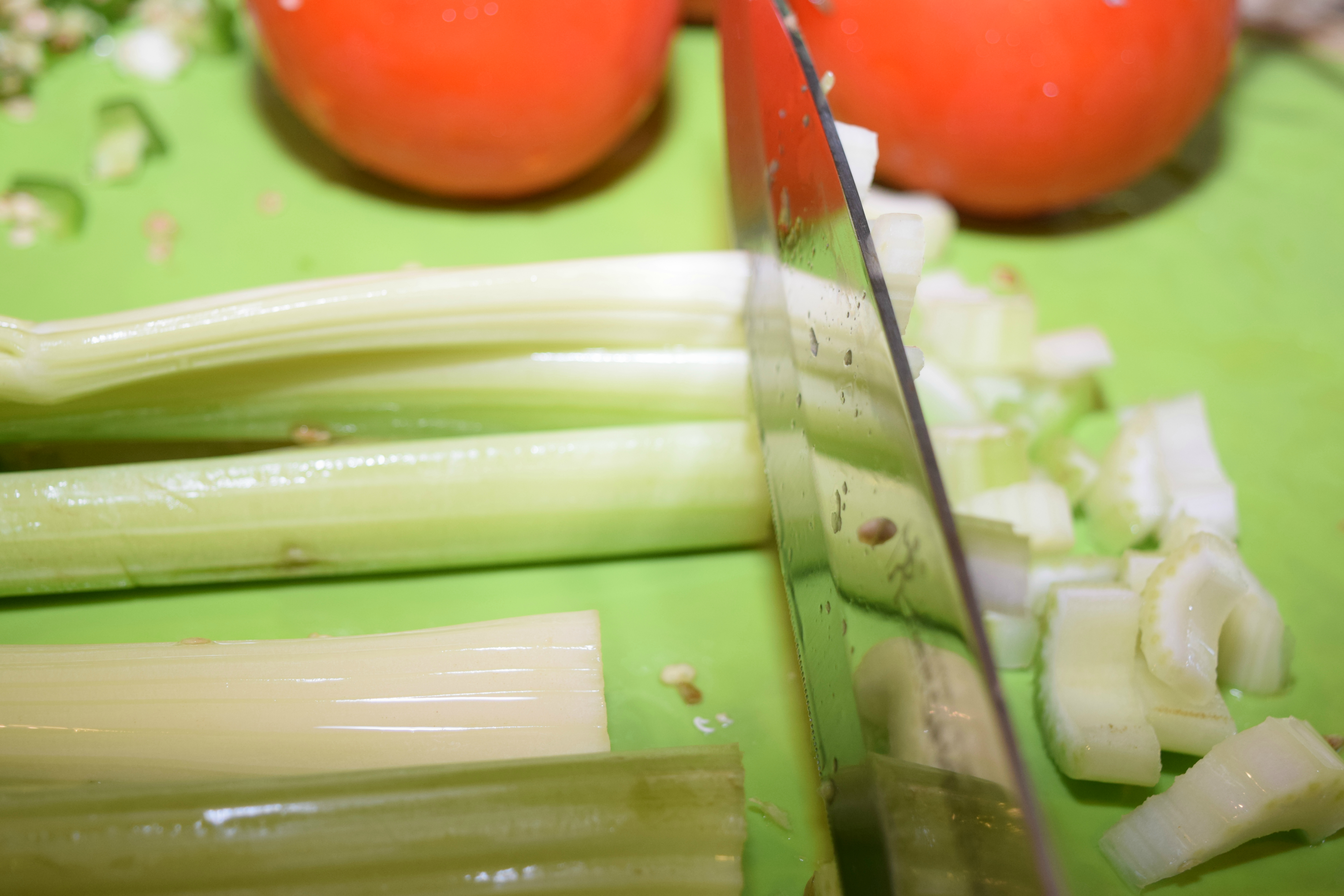 To save time, I'll stack a few stalks, slice lengthwise, then dice.  Super quick!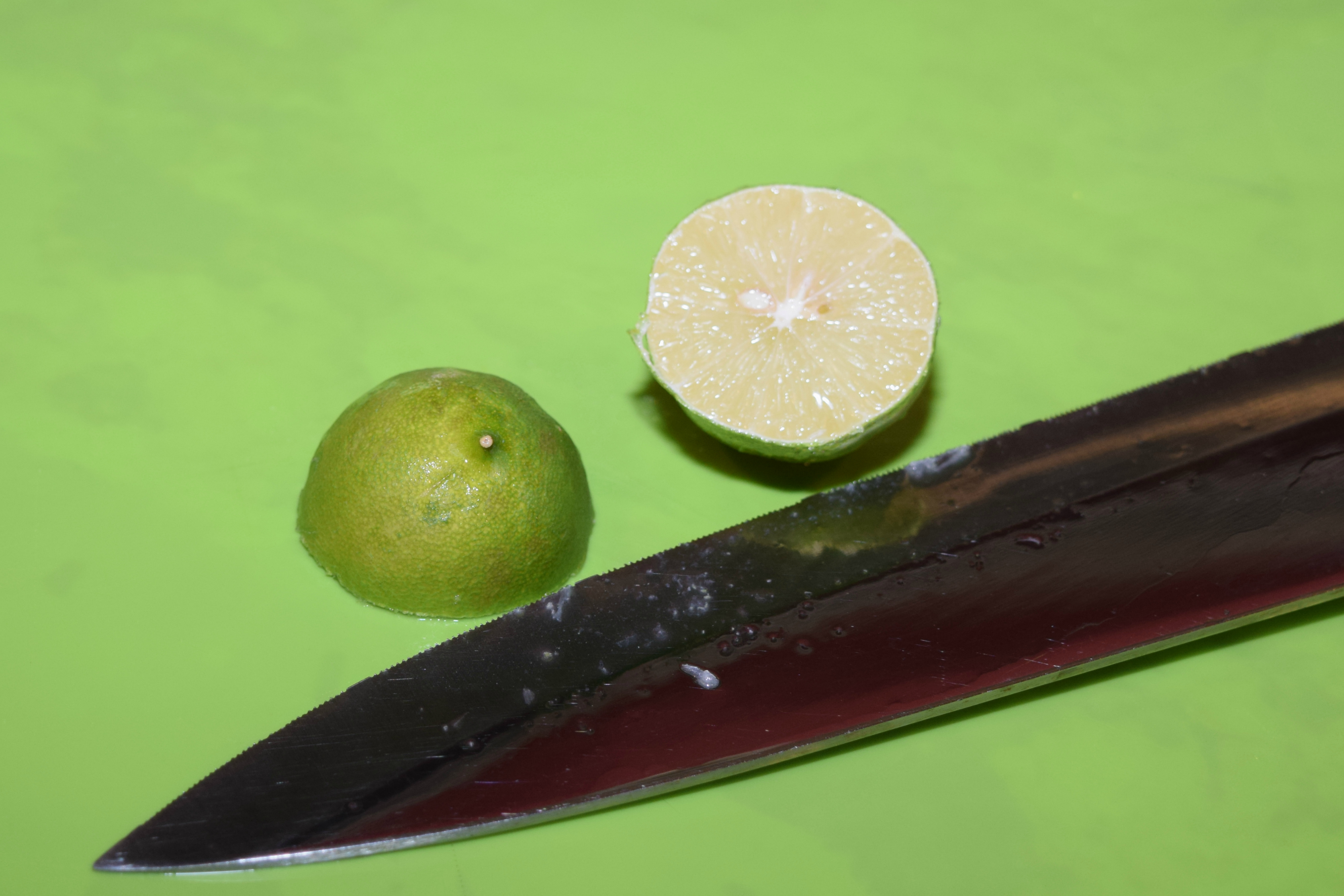 We have a Mexican lime tree in the back yard, so our freshly-squeezed juice is fresh!  Try this great juicer for quick and easy juice.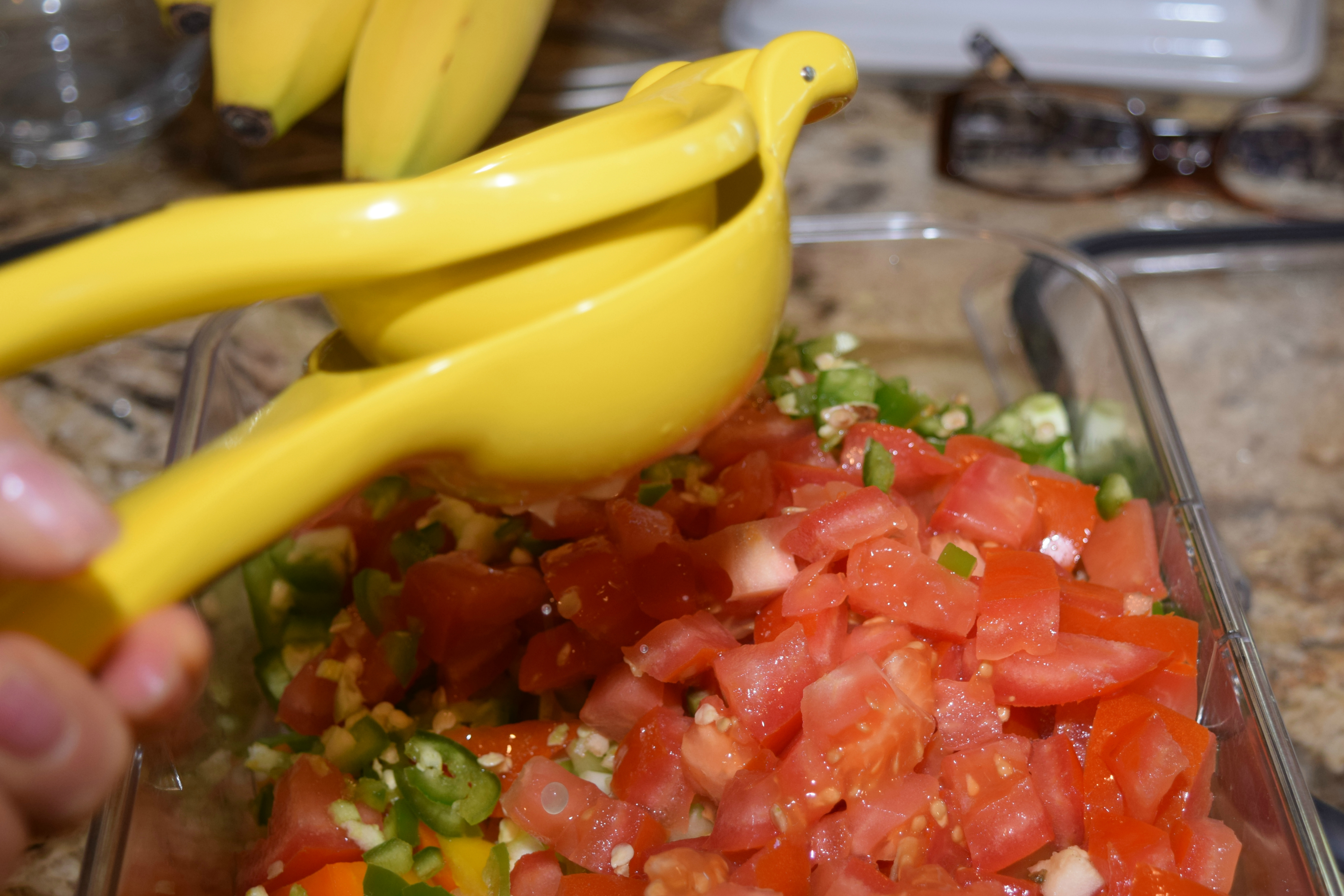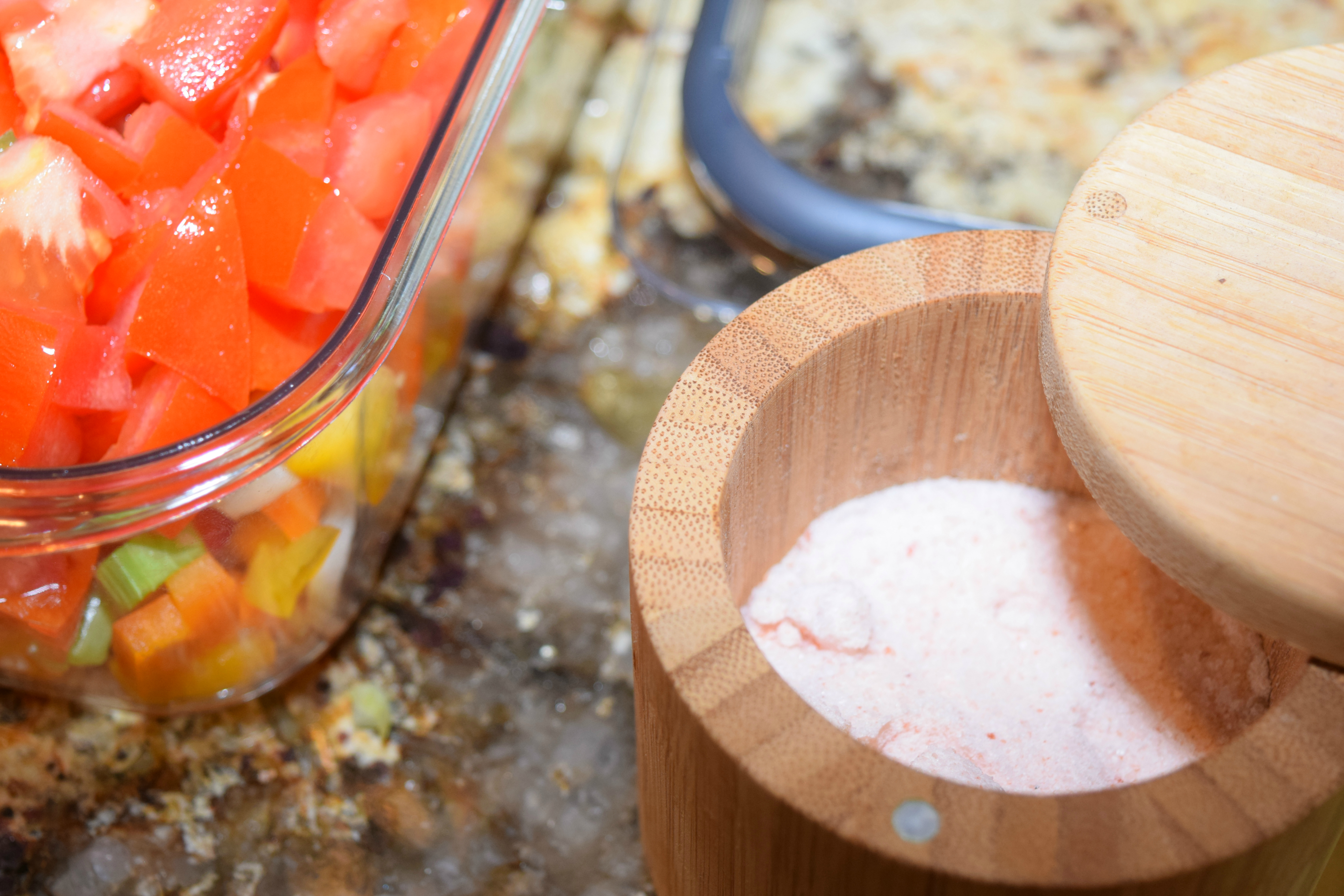 The final step is to add salt. I like just a pinch or two of pink Himalayan salt, (which I store in this cute salt box), but sea salt or table salt will do. You could even add some pepper, but I don't like the look of black flecks in the salsa. Perhaps white pepper?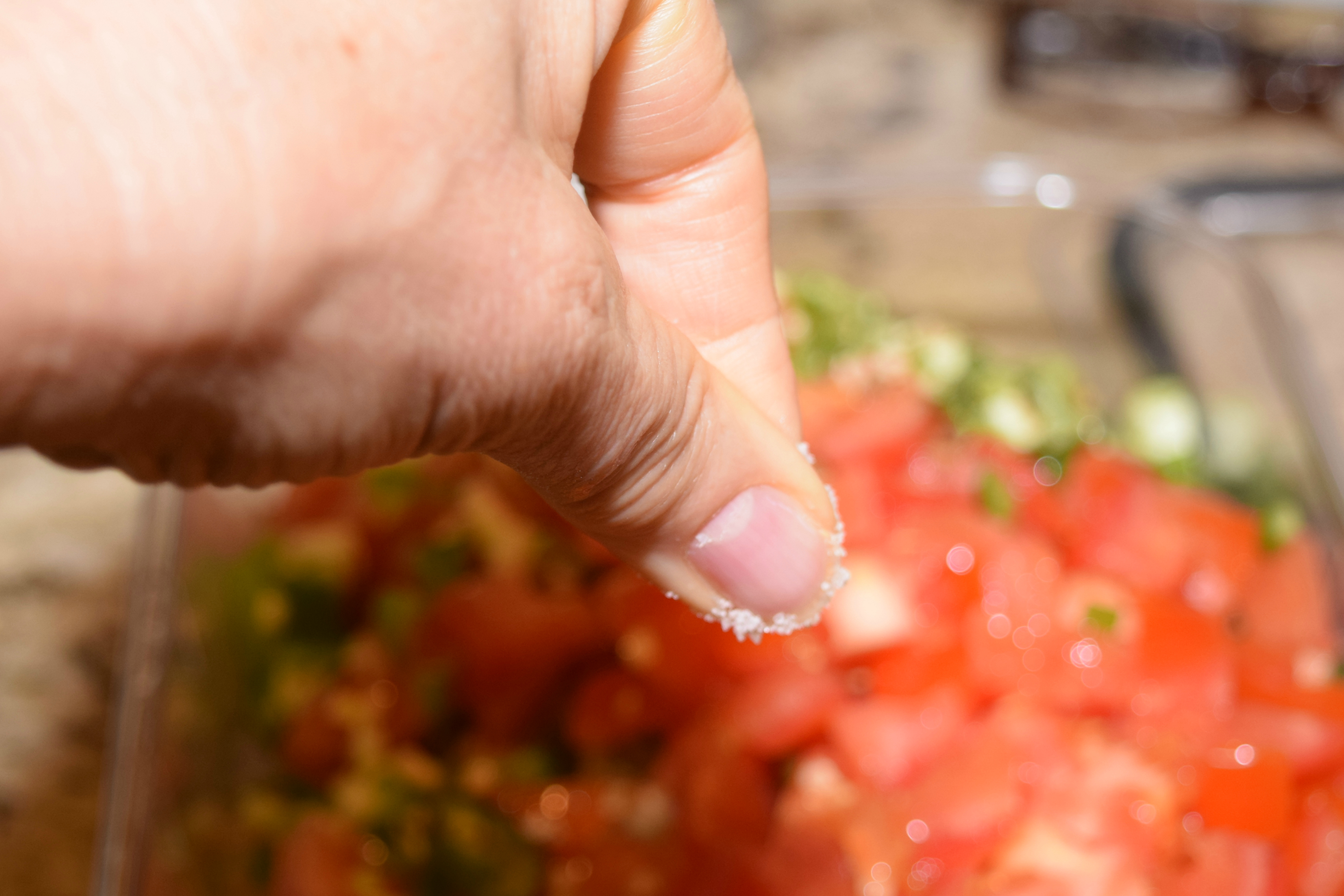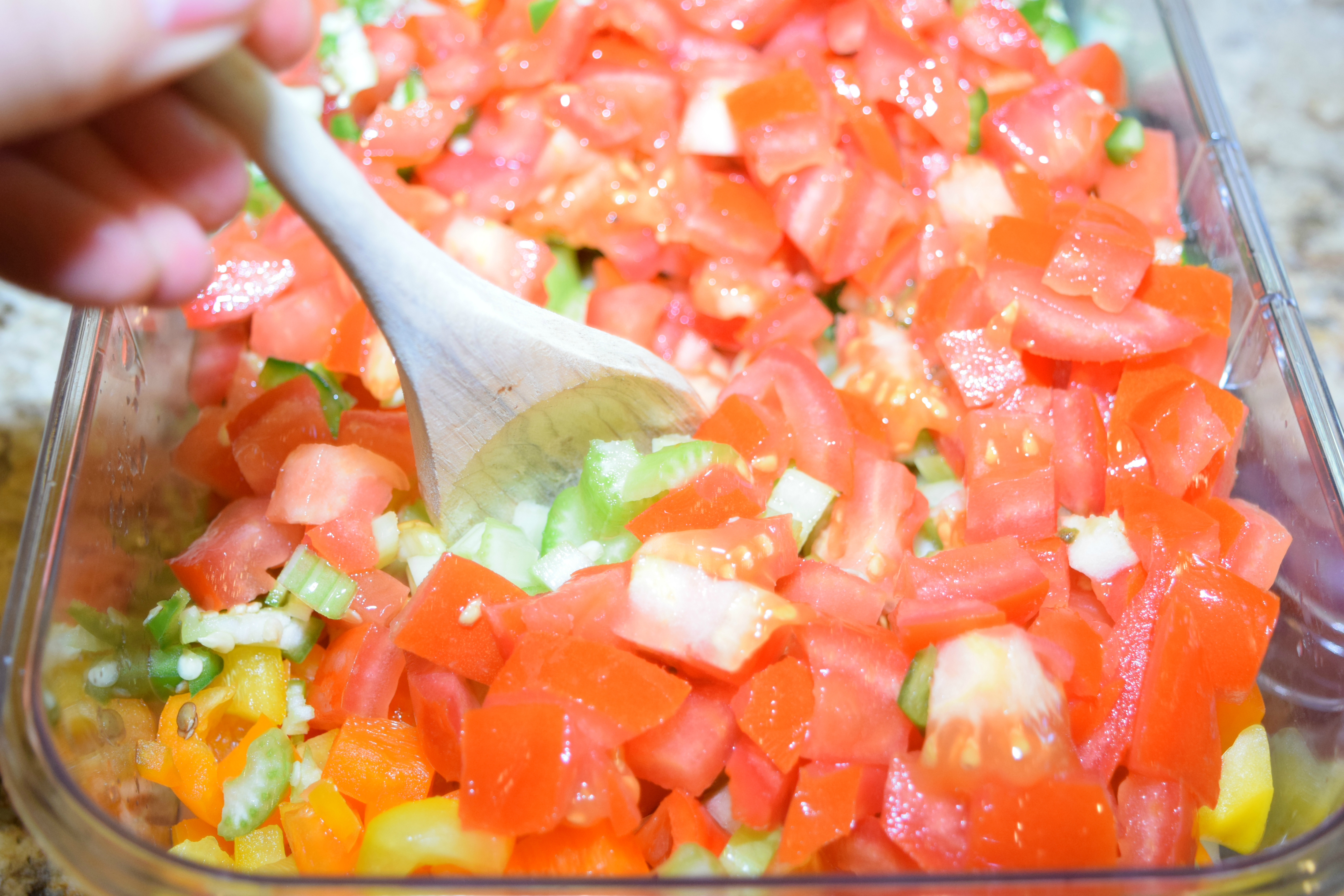 Finally, stir everything until well-mixed, then adjust as your tast buds see fit. The beauty of a pico de gallo salsa is the ability to do just that.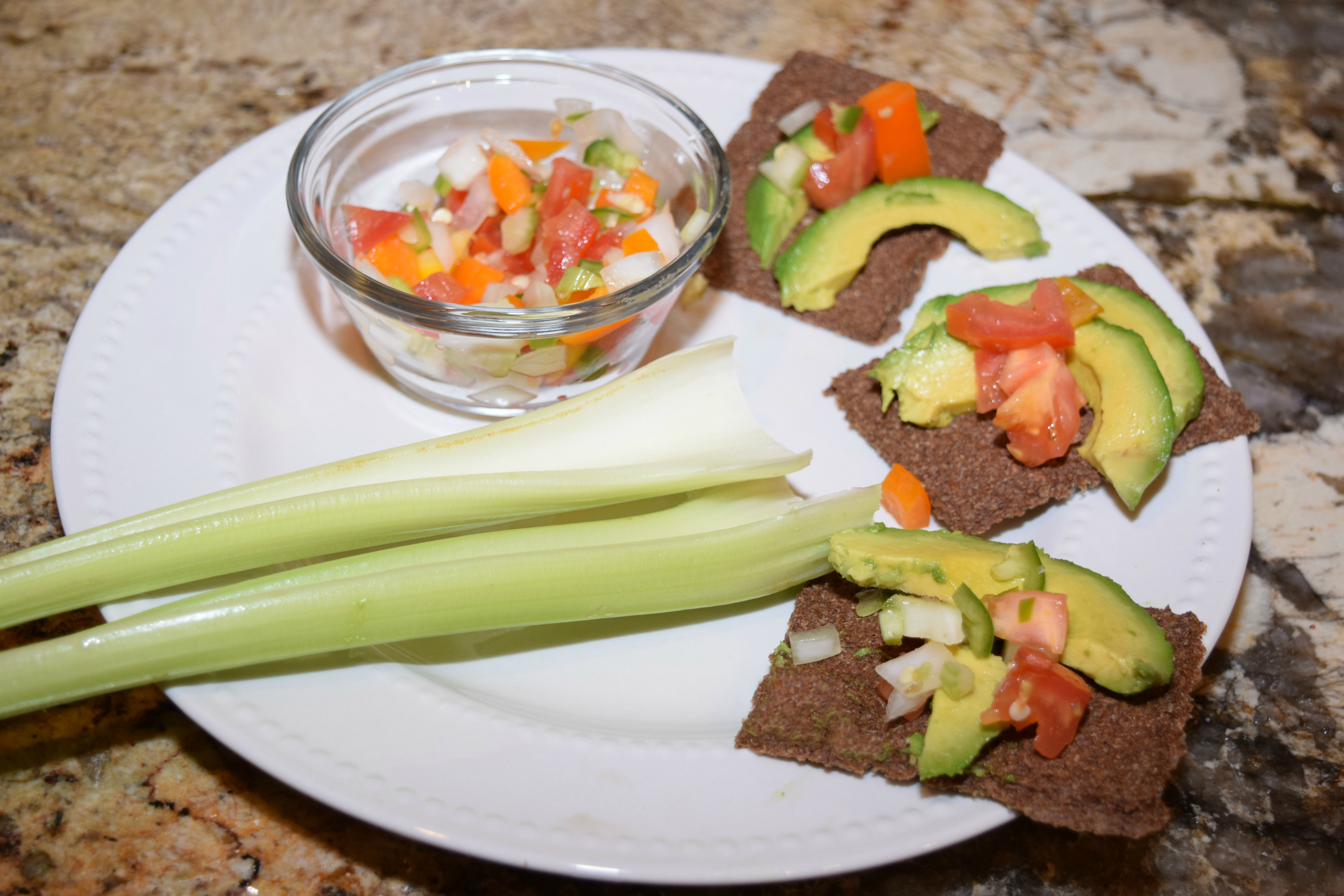 Breakfast this morning included the fresh salsa over GG Scandanavian fiber crackers with avocado. Avocado adds a smooth taste and texture – a great complement to the salsa!  Andy took some for lunch mixed with black beans for a filling, heart-healthy meal.
I hope you enjoyed today's post. Thanks so much for reading!