How pretty is this J.Jill Lace-Back LBD?  From the sheer-lace arms to the pleated lace overlay covering the back, the details of this unique dress make it special and party-worthy.  Lace is prefect for those occasions where sequins and sparkle are a bit too much, yet you still want a little embellishment.  This dress hits the mark and I love it for its easy elegance.  even Tanner couldn't resist checking it out!
I have yet to meet a woman who doesn't rely on an LBD (Little Black Dress) now and then, especially when a party looms on the calendar.  As I reflect on my daughter's wedding a couple of weeks ago, an overwhelming majority of the women, maybe 90%, wore a black dress.
The LBD is almost every woman's go to.  Whether because it's slimming, or because it's the perfect backdrop for almost all jewelry, a black dress is an easy favorite. My J.Jill Compassion Fund Snowflake Locket looks fabulous as a simple addition to my evening look.  But even unadorned a black dress looks chic and some styles can be downright dramatic.
Even though I was told years ago black fabric doesn't play well with my skin tone, it's still a staple in my closet.  In fact, the number of black dresses you'll find there is almost embarrassing.  How many LBDs does a girl need, anyway?  A lot, it seems.  And with this lace-backed beauty, I've gladly added one more.  🙂
How often do you reach for an LBD as your party dress?  Happy Friday, Friends!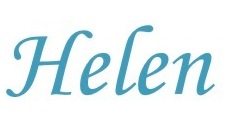 Thank you J.Jill for sponsoring this post!
I earn commissions from clicks and purchases made through this post.
J.Jill Lace-Back LBD (30% off!) |  J.Jill Compassion Fund Snowflake Locket  (30% off!)|  Minaudiere, similar  here, here and here  |  Christian Louboutin So Kate Pumps (also here and here )  |  LipSense in Napa (Need a rep?  Ask me in comments and I'll get you connected!)