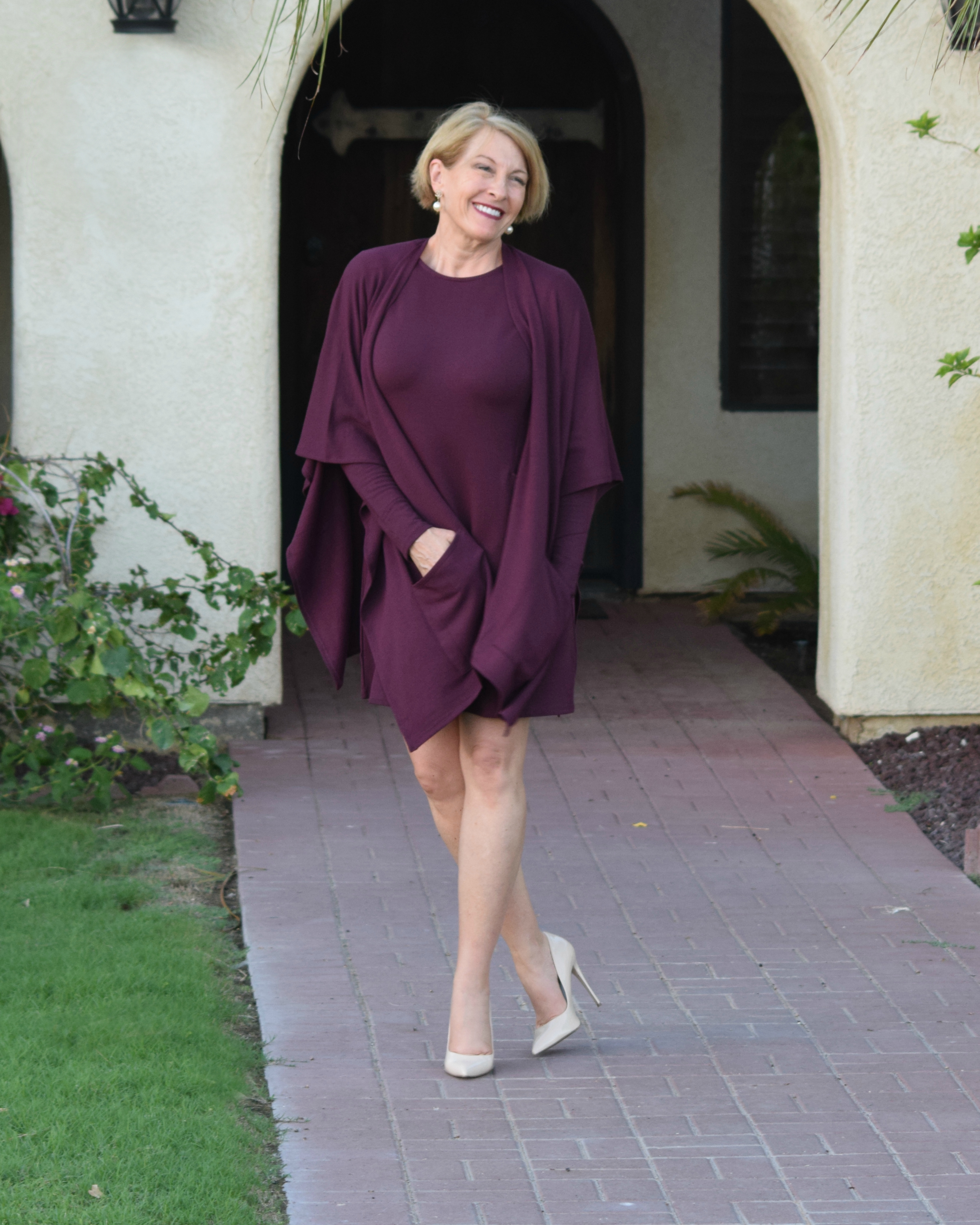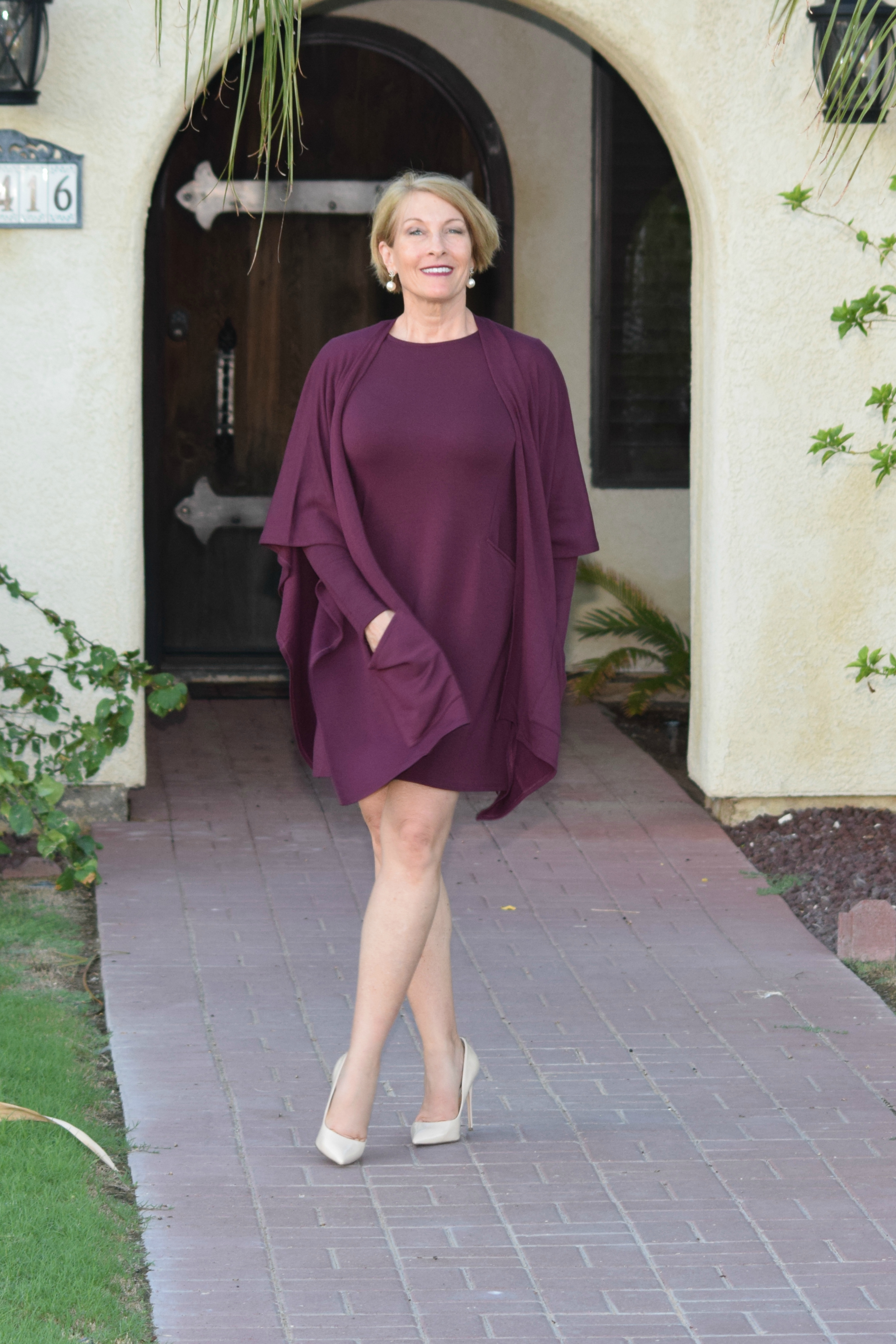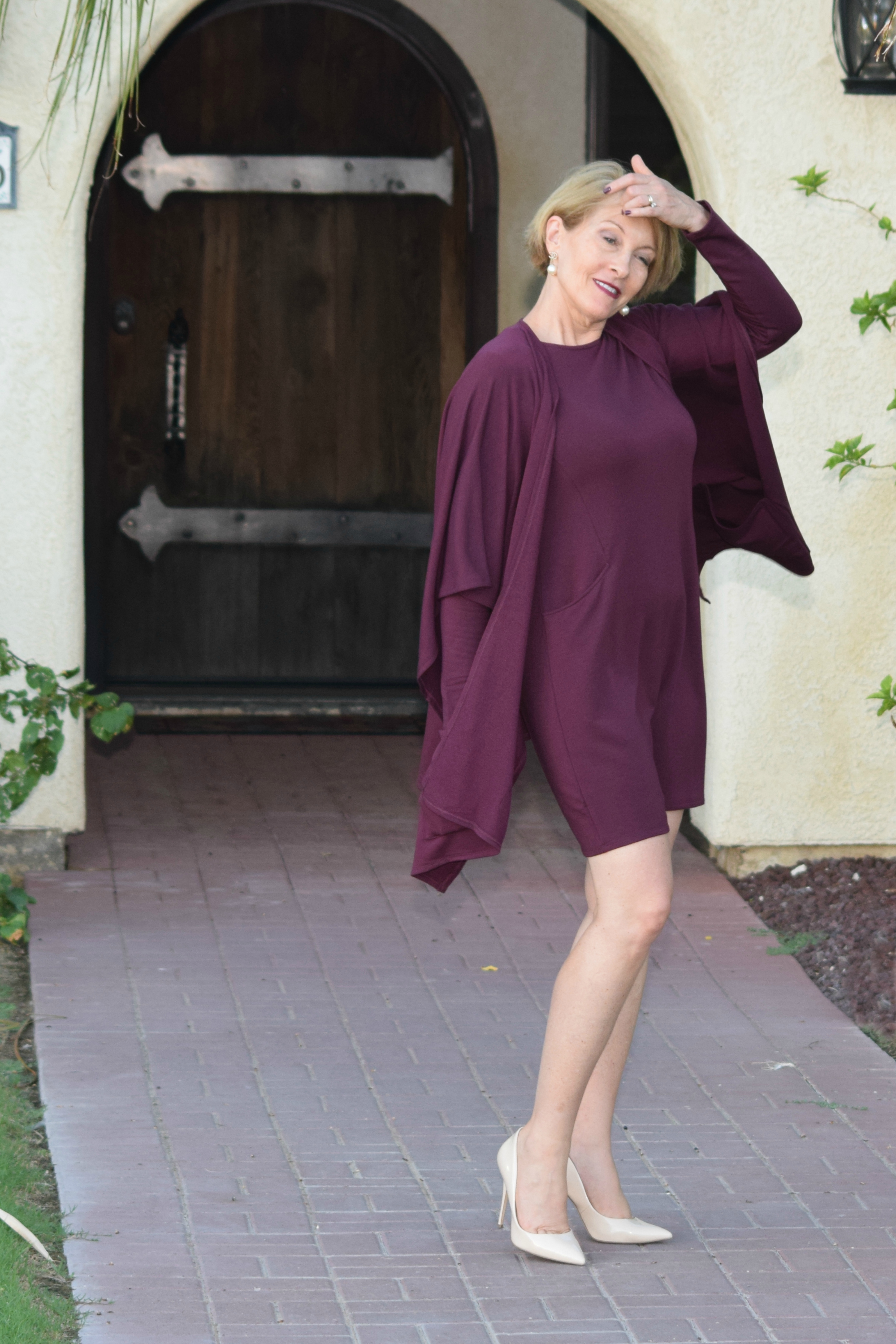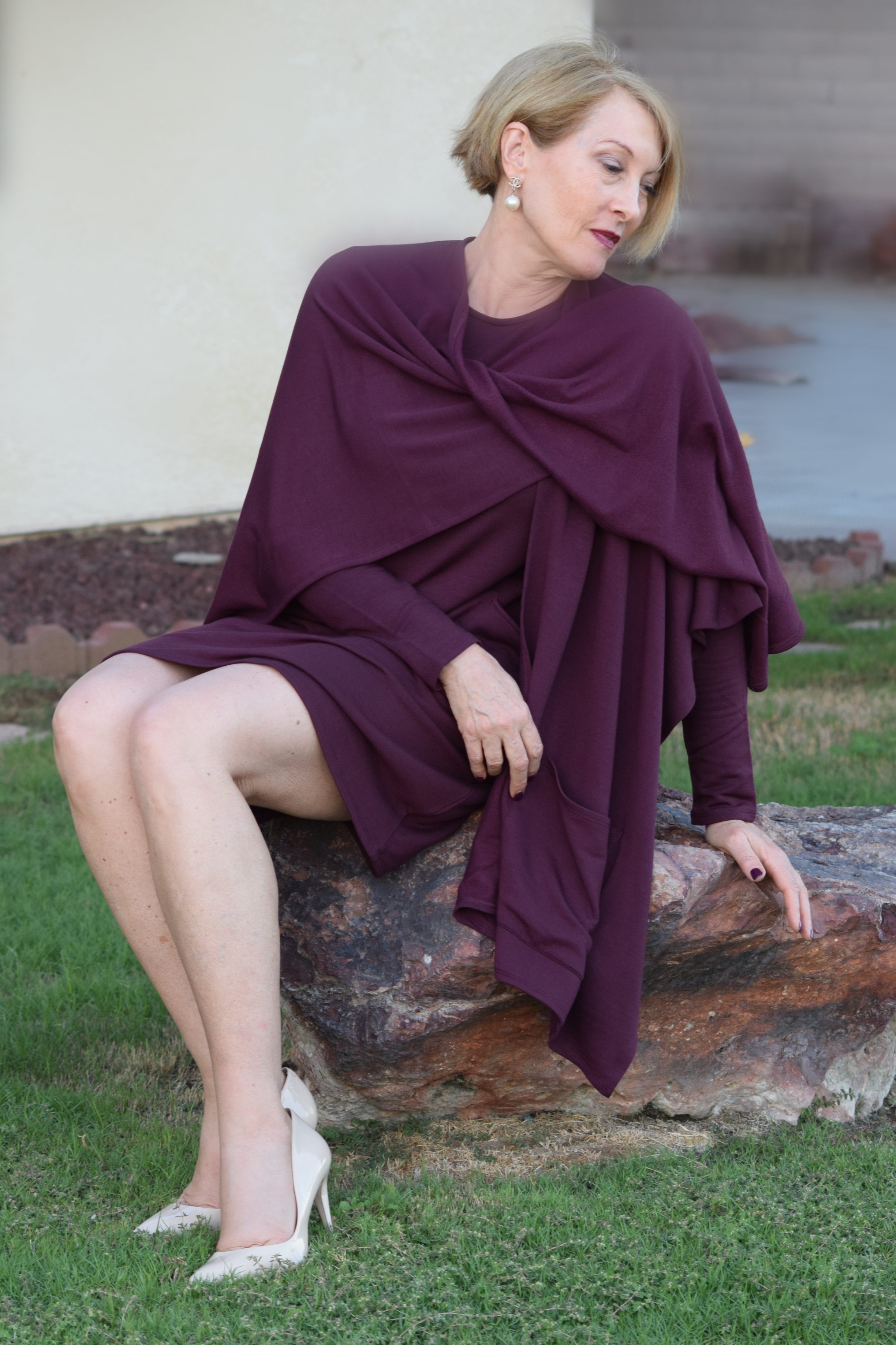 Need an alternative to the LBD? Why not a Little Burgundy Dress? It's a nice departure from the expected and every bit as chic, especially when you add this luxe wrap. What an elegant ensemble!  I'm wearing a size XS.  I'm not extra tiny, but the dress runs a bit big.
I love this combination so much, I'm planning to wear it tonight to FierceCon 2018, weather permitting. It's soft and comfortable for an evening chatting with friends.  It looks like the burgundy wrap is sold out, but if you want a true LBD look, the dress and the wrap are available in black.
Speaking of FierceCon, if you're a member of the Forever Fierce Revolution Facebook group, tune in to see me host the live feed and meet some of the Sisters you've gotten to know through social media. We will miss seeing you in person, but we'd love to have you join us via Facebook. If I have my act together I'll get some live IG stories going as well. I'm still a neophyte in that arena, but there's nothing like doing something to improve at it.
Check out the beautiful Eugenia Hargrove of The Age of Grace who will be hosting a simultaneous meet up on the East Coast.  We're excited to have two Forever Fierce events celebrating midlife at the same time!  I hope you have the opportunity to check it out.
Thanks for reading!