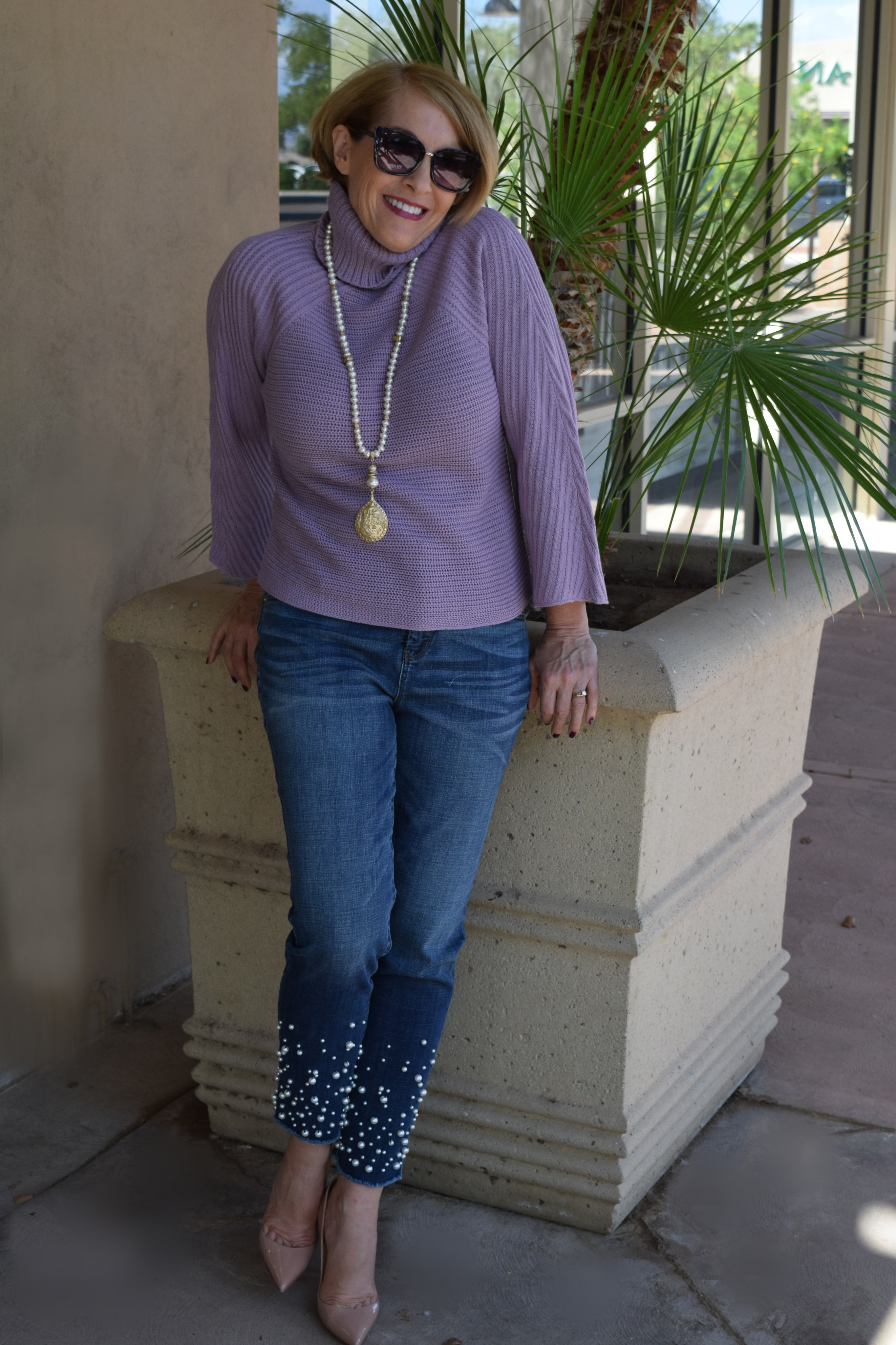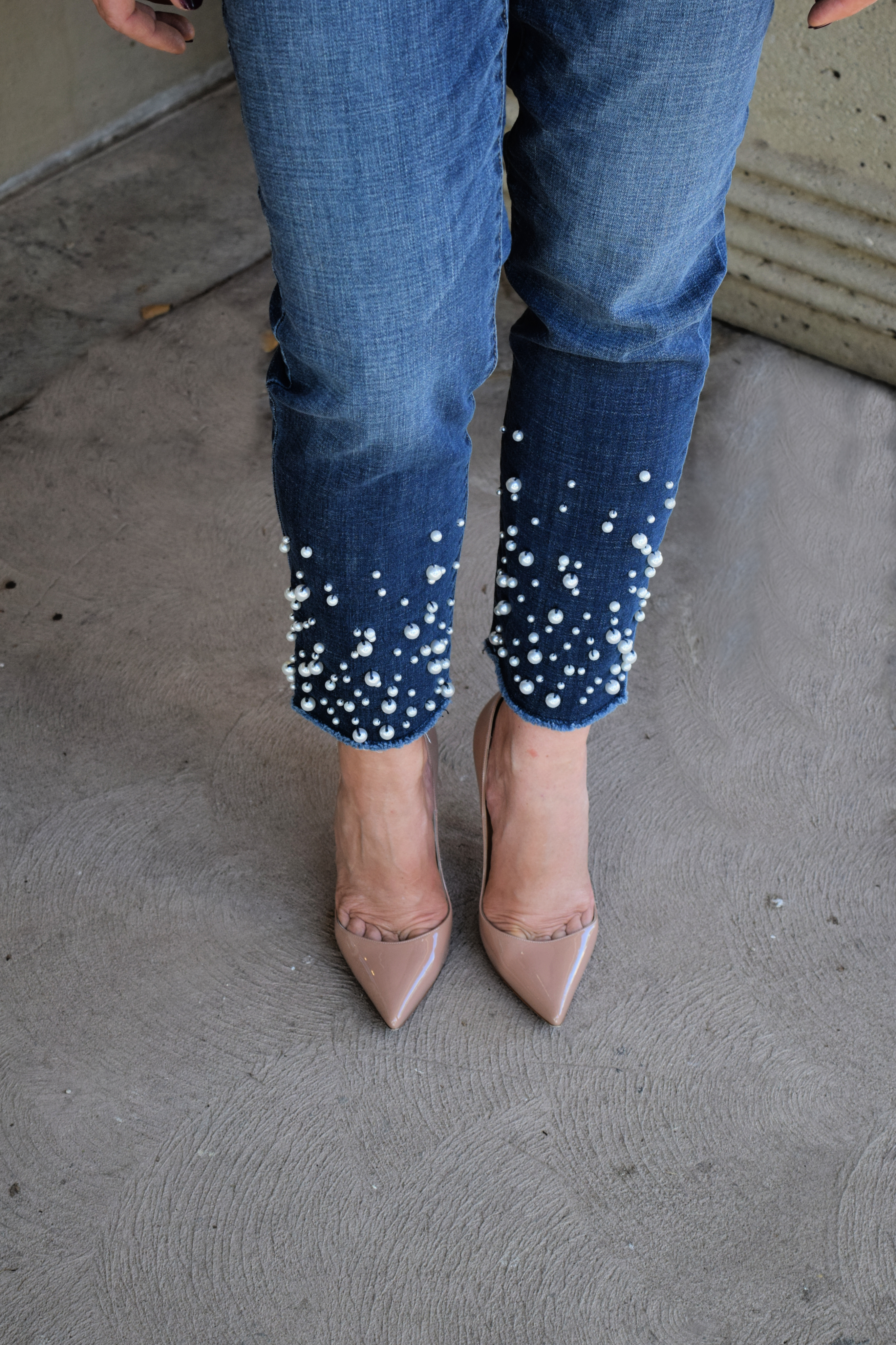 When I think of pearls, I immediately think of Audrey Hepburn in Breakfast at Tiffany's.  The iconic picture of Holly Golightly in her black dress, opera gloves and over-the-top pearl necklace is probably one of the most recognized from the glamour days of Hollywood.
These wonderfully embellished jeans were on the front table of my local Chico's earlier this month and I fell in love instantly. All those pearls! I may be partial to pearls becuase they're considered a June birthstone, along with alexandrite.  My prejudice aside, I also love the way they give a basic pair of cropped jeans a distinctly feminine feel. Pearls may ebb and flow through the fashion scene but they always evoke an air of elegance.  Even denim gets a little glamour with the added accent.
Speaking I've been in such a burgundy vein lately I needed to step out and explore some other colors.  Lilac was a refreshing change.  It almost seems lighthearted compared to the darker colors I've been embracing lately.  It's all about mixing it up and keeping things interesting.  This color should go well with most skin/hair combinations which makes it a great asset for just about any closet.  The knit detail adds a lot to the look as well.
Do you like embellished jeans?  What do you think of this pearl-studded pair?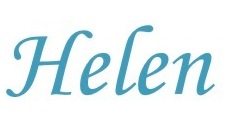 Chico's Sweater | Chico's Pearl Girlfriend Ankle Jeans | Chico's Sunglasses | Chico's Pendant Necklace | Christian Louboutin Shoes