I wanted to add a little something to this J.Jill linen dress after styling it a couple of weeks ago (More Linen).  The addition of a jean jacket is such a simple thing but it creates a really different effect. It also helps that my neck is back to normal so I can move around. I hurt it a couple weeks ago and it's taken that long to feel close to normal.
Back to the linen dress, it often takes a small change to make a big difference. Play around with things in your closet to change the look of your favorite go-to. Or breathe new life into a piece you've owned but not considered stellar. Paired with another piece, you may find a new combo you're crazy about!
That was my theory in putting these two pieces together.  They don't necessarily fall into a similar category, which makes their pairing more interesting.  You can bridge styles and create an outfit which works for a larger variety of occasions.  That magic combination may be lurking in your closet right now.  With this particular linen dress you can also add a sweater, a blazer or a button-down shirt as different options.  Give it a try!
Thanks for Visiting!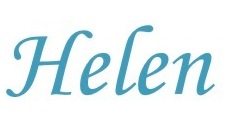 J.Jill Linen Dress c/o | Lee Denim Jacket | French Kande Necklace c/o | Vaneli Sandals, similar here and here