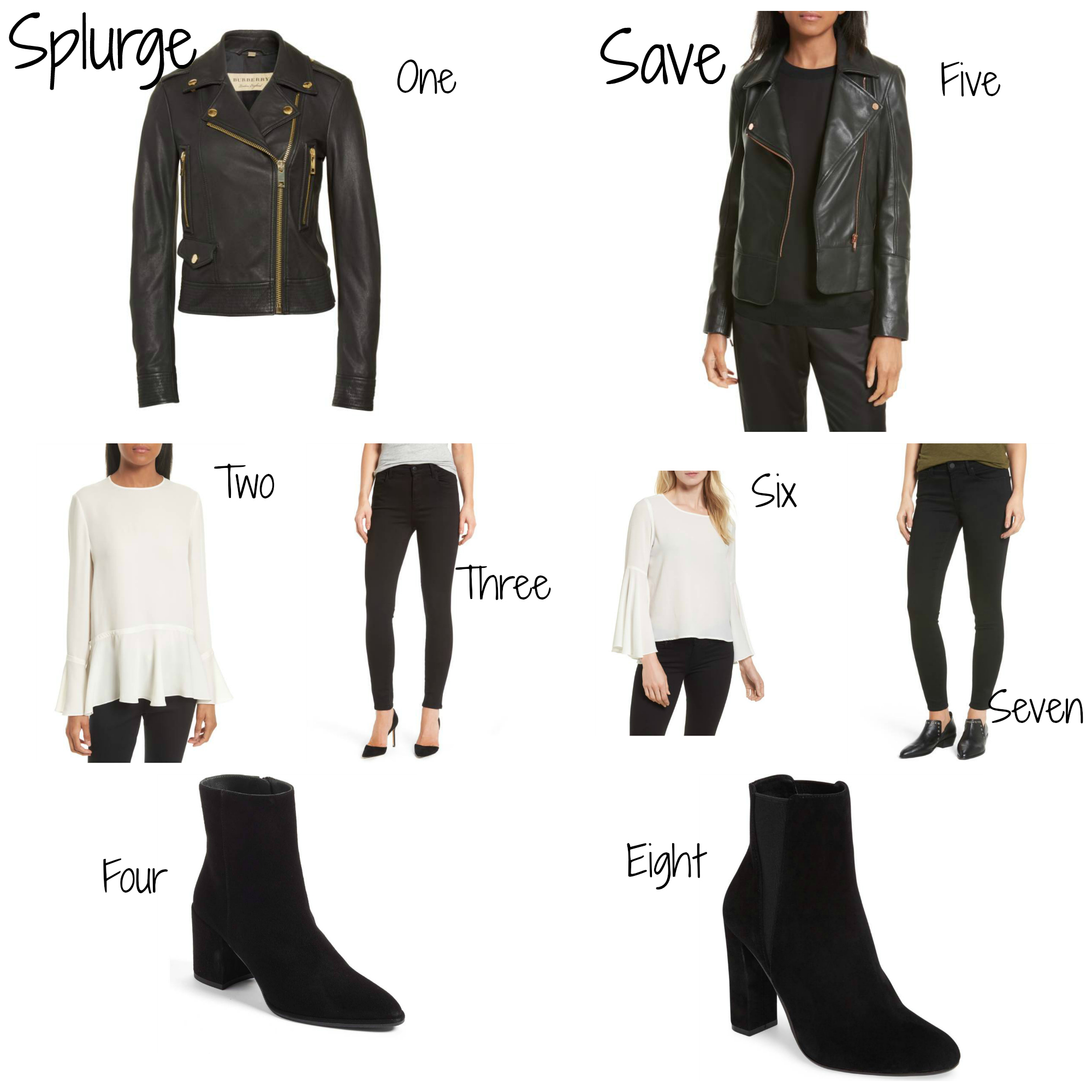 One | Two | Three | Four | Five | Six |  Seven | Eight
As promised, I'm bringing you another Splurge vs. Save look from the Nordstrom Anniversary Sale. Would you believe the price difference between these two options is almost $1,300?? And that's while each item is on sale. The Splurge look is $1,858 during the Nordstrom Annivrsary Sale, but will jump to over $3,000 when regularly priced. The save version is $580 now (the jacket is $395) and the whole looks rises to $873 in a couple of weeks. So, whether you think it's splurge-worthy or you'd rather pocket $1,300 going for the savings, you'll look fantastic in a fluid, ruffle top over black skinny jeans and suede booties. This look transcends age barriers while looking chic with a bit of an edge, whichever price point you choose!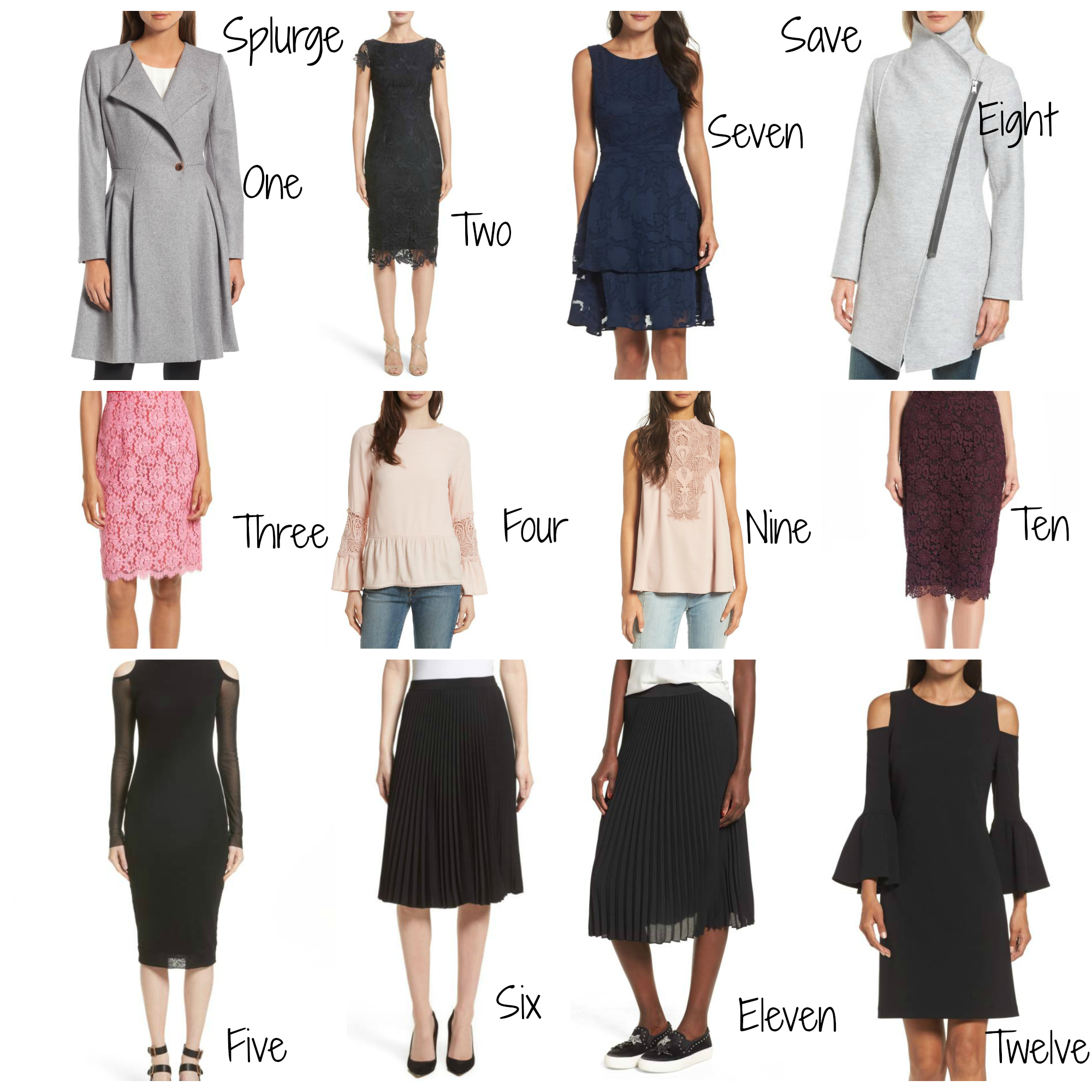 One | Two | Three | Four | Five | Six | Seven | Eight | Nine | Ten | Eleven | Twelve
If you're looking for a few miscellaneous items to round out your closet, or you need a statement piece, I've culled a few pretty splurge vs. save options here as well. There were even two very pretty cold-shoulder LBDs I added as well. You know how I generally feel about the cold-shoulder trend (normally not a fan) but these lovely dresses made the cut. Ha Ha! I'm sure you'll find something in here that speaks to you. If you do, hurry! Sizes are running out quickly. New items are added every day, so I'll keep you informed with more looks coming soon.
Thanks for reading!