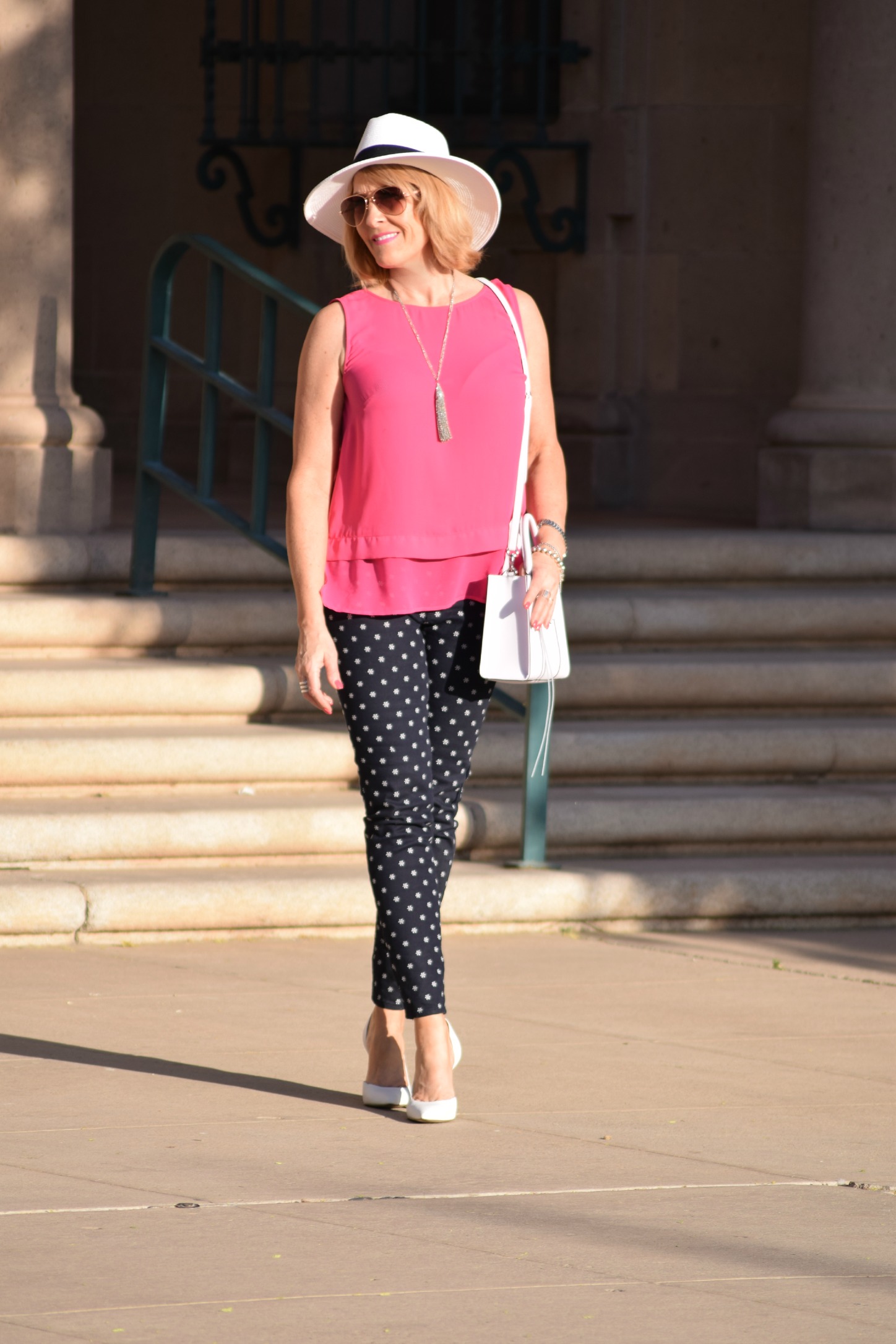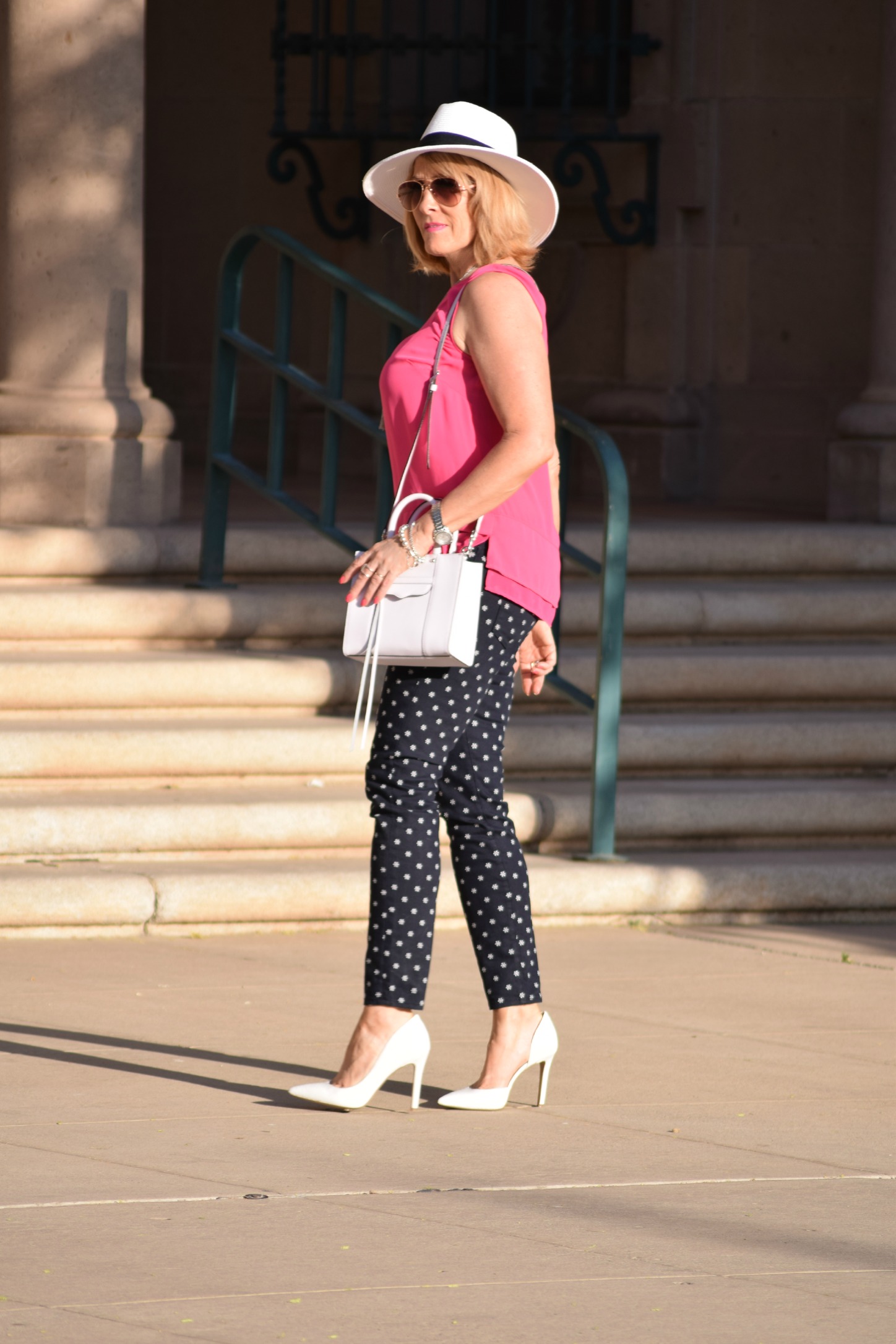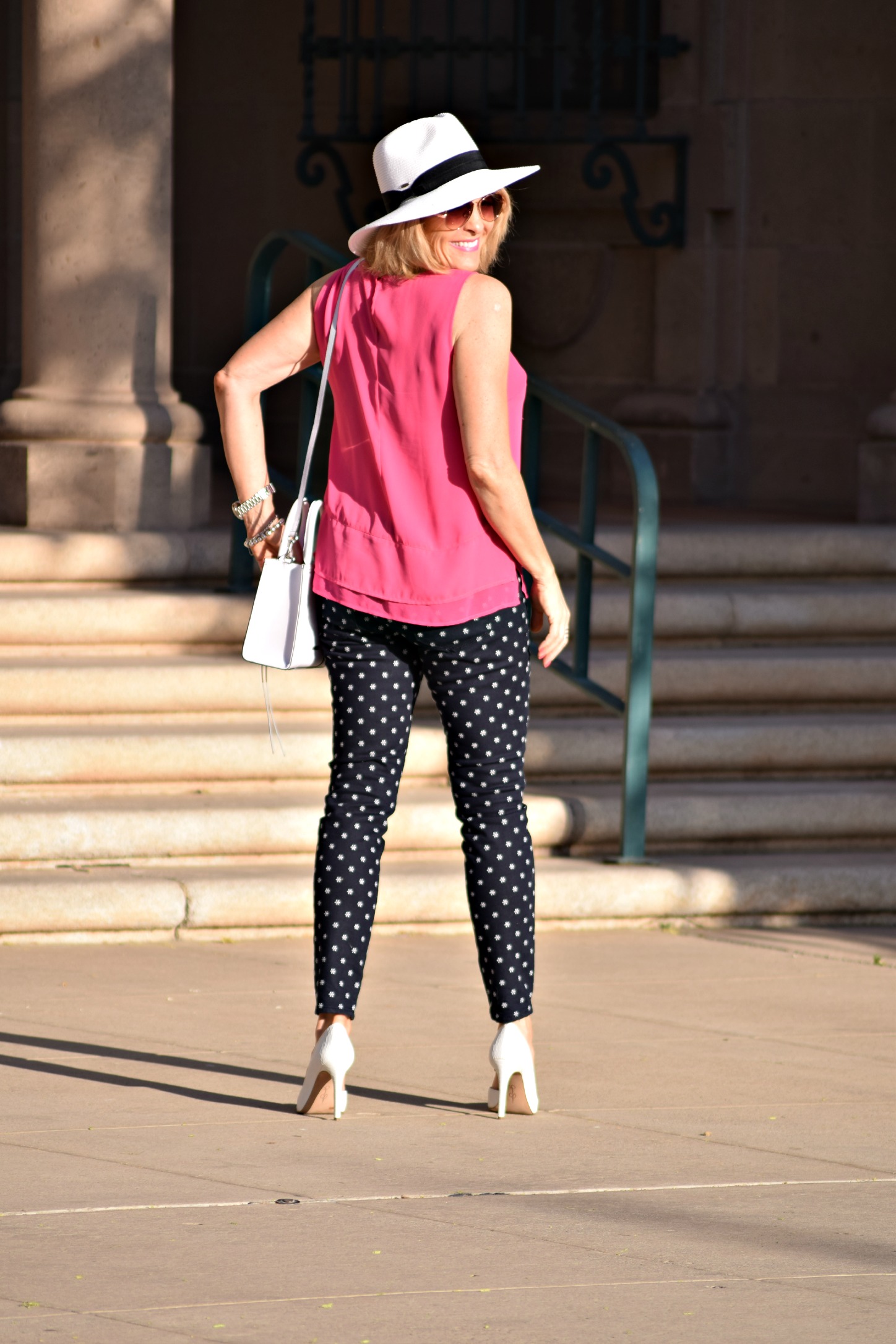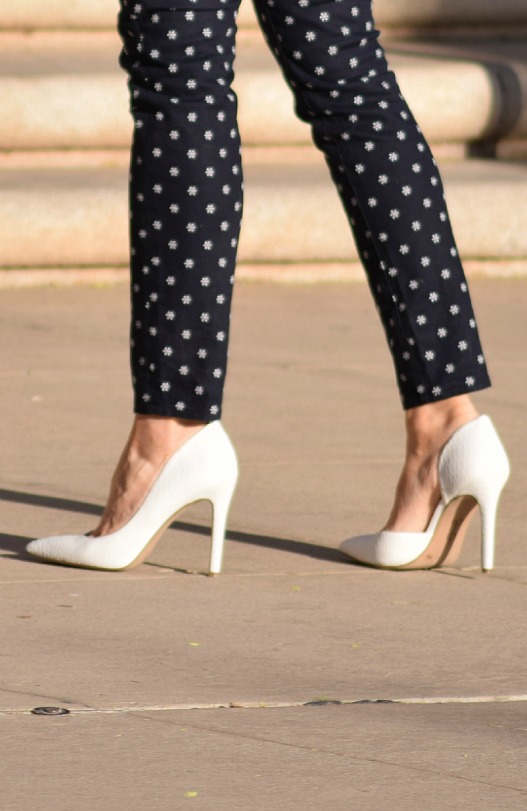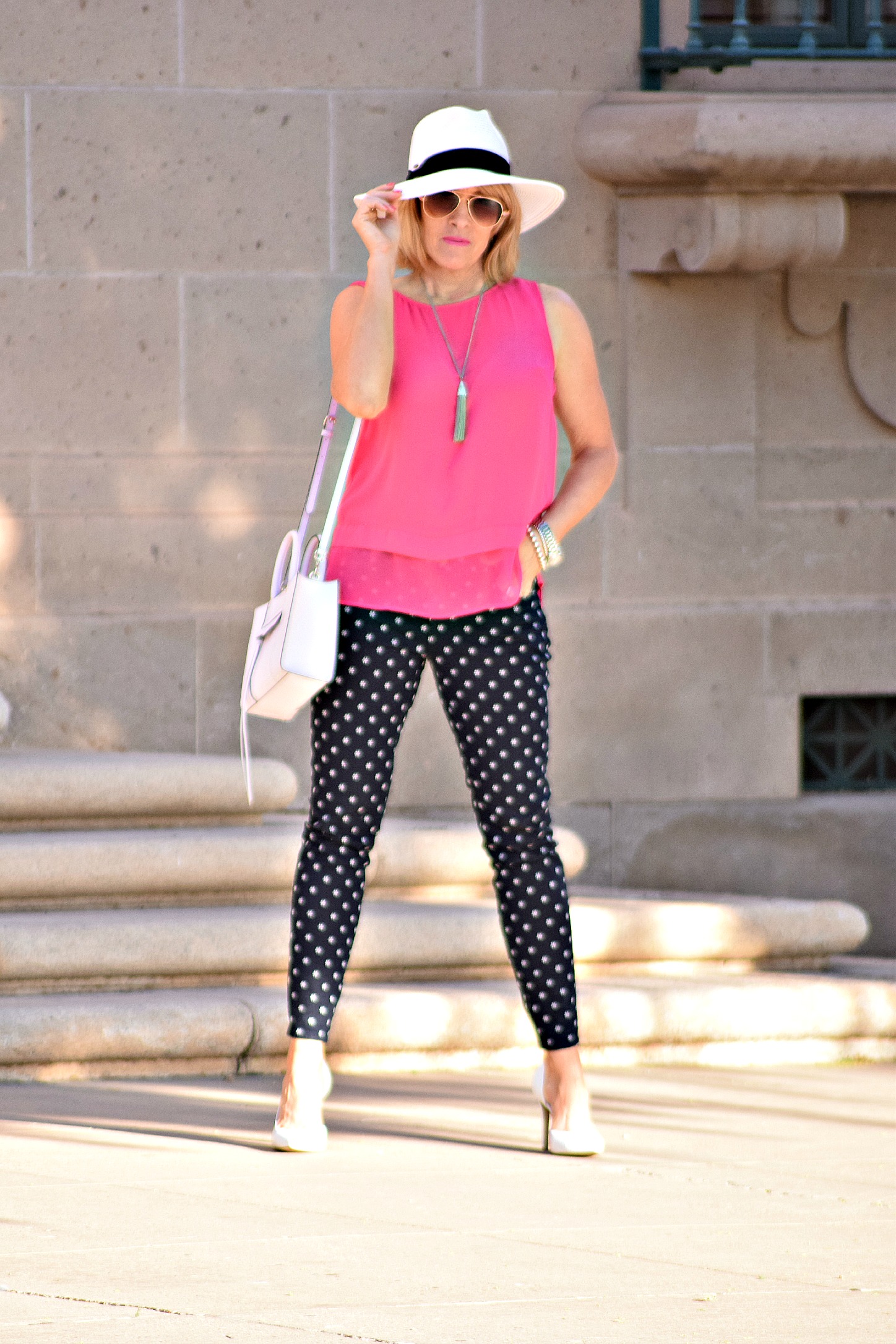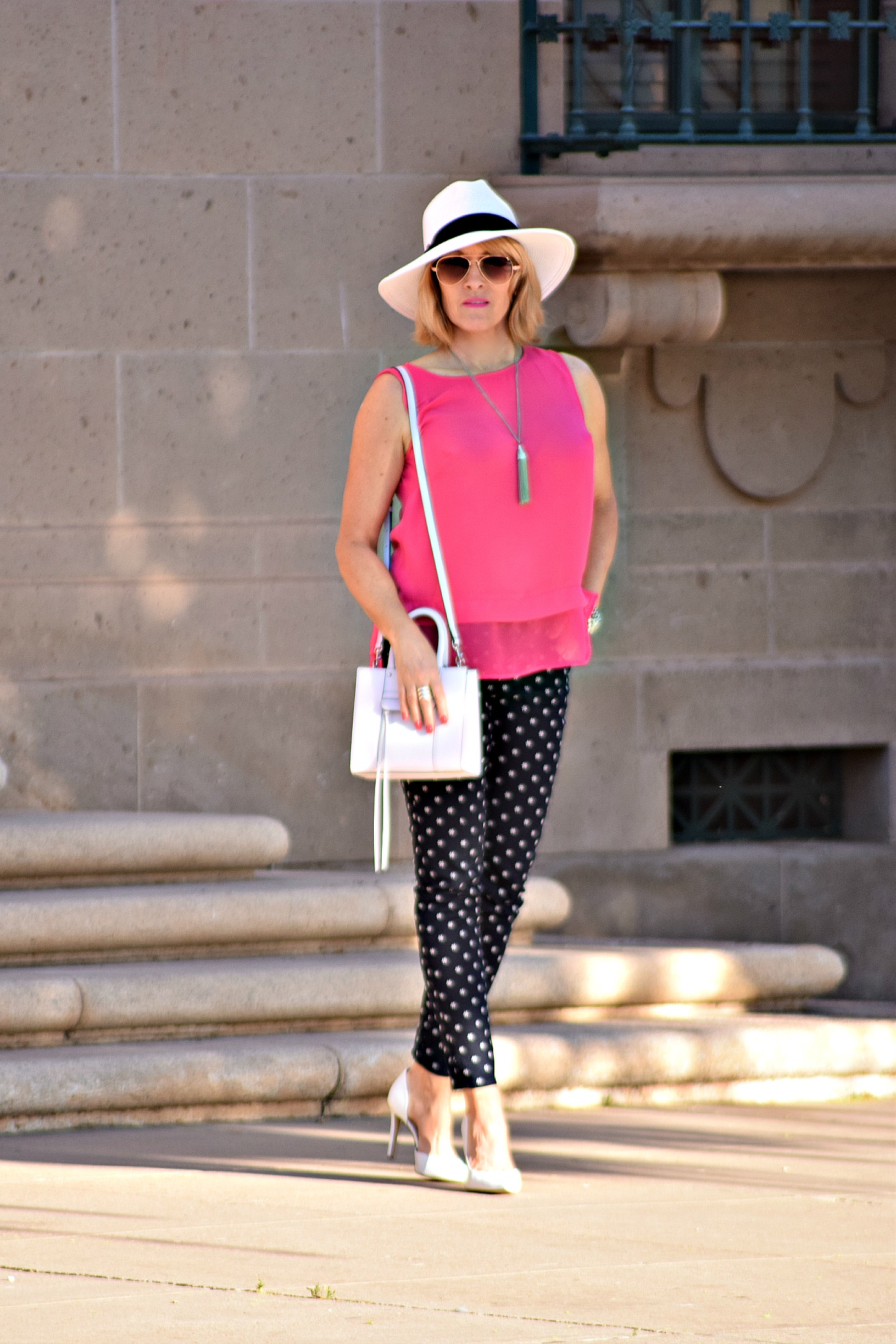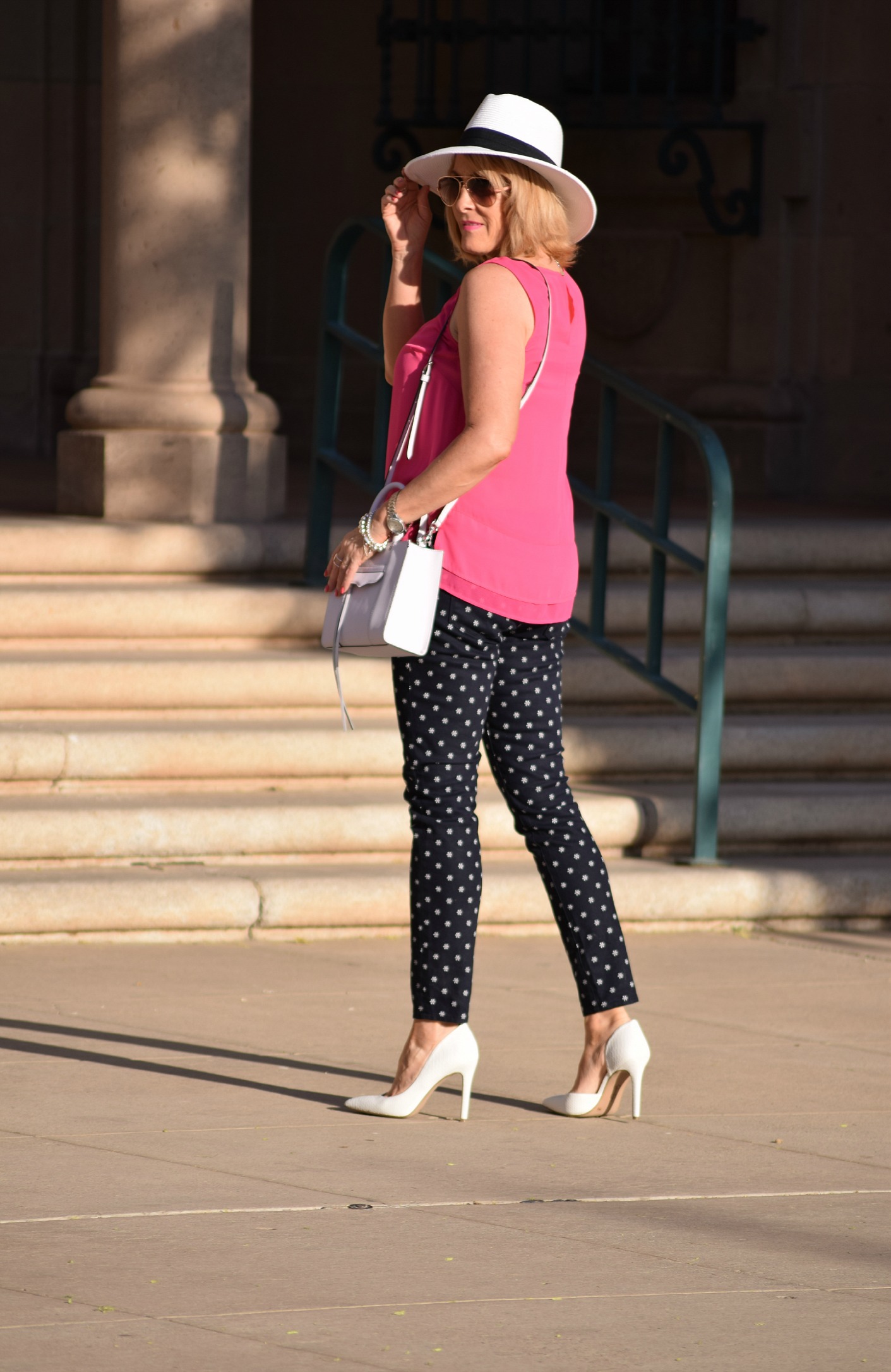 Top • Nordstrom | Print Jeans • Ann Taylor
Necklace • Vince Camuto | Sunglasses • LOFT | Hat • similar, J.Crew
Shoes • Nordstrom | Watch • Michael Kors | Bracelet • Tiffany & Co. | Bracelet • Ralph Lauren | Lips: Liner • M·A·C Candy Yum, Yum, Lipstick • M·A·C Candy Yum, Yum | Nails: Gelish Passion
I hope you moms had a wonderful Mother's Day weekend.  I know I did.  Sometimes when you're a mother and a daughter it's hard to decide how to spend the day.  Now that my girls are spread four hours' drive in different directions, being the mom on Mother's Day is a little tougher, so this year the decision to spend the day with my mom was an easy one.
I say that, but catching up to my mom is no simple task.  For as long as I remember she's gone 100 mph in everything she's done.  If she's in, she's all in.  For that reason, finding her home on the weekends isn't a given.
Last week I talked about our plans for helping her with a few minor repairs around the house.  We weren't able to get a lot finished this weekend – rain prevented the big sanding and painting project I had planned – but we set up a list of things to tackle in the coming weeks.
Changing directions . . . lately I've been revisiting some familiar pieces in different combinations.  It made the most sense to me because most of us don't have an unlimited budget that allows for new clothes every day.  I know I don't.  But putting a different top with the same skirt or pants gives you a completely different look, especially if you throw in a statement piece like this cute Panama hat.  I styled these Ann Taylor jeans previously here but kept them looking fresh today with this pink top and white heels.  I showed the same pink top with white jeans last week.  I think the top looks very different over navy vs. white.  What do you think?
Thank you so much for stopping by!