TULA Skin care prodeucts – you've heard me talk about them before. Why? Because they work so well! I've always had dry skin, sometimes so dry it felt like it would crack. Finding products that nourish and hydrate without feeling heavy and oily has always been my goal, although I'm all about the oil when winter weather dries me out! In summer's heat and humidity I would rather feel nouished with something soothing but lighter. TULA's Day + Night Cream has been the answer. The cream feels almost whipped and my skin loves it!  I feel moisturized not only when I apply it at night but even on into the morning.
I'm also a fan of TULA's Purifying Face Cleanser, which feels almost like a serum, and the Multi-Spectrum Eye Renewal Serum, which I've just started using.  The eye serum seems to be improving my under eye circles, an issue that's bothered me since high school.  I'm excited to see these results!  New to the party is TULA's Aqua Infusion Power Liquid, a facial serum I've been using after home microneedling.  It's great for soothing my that procedure.  I'll follow with the Day + Night Cream to round out my night time routine.  A couple of these products are new to me but I'm seeing and feeling results already.
Today TULA is partnering with QVC here to offer all four of these products for as their  skin care TSV Bundle. You'll receive the Purifying Face Cleanser, Hydrating Day + Night Cream, Multi-Spectrum Eye Renewal Serum and Aqua Infusion Power Liquid (they're brand new product!), all for $58!  You can easily pay more than that for a single product at your favorite department store.  I'm convinced you couldn't tell the difference in quality.
These are products I really use and really feel good about promoting.  I hope you'll take advantage of this fantastic offer!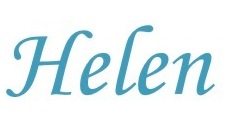 Thank you TULA for spondoring this post.
TULA TSV Bundle c/o