Hi Friends! It's been about 2 months since my microneedling appointment and I wanted to show my progress pics. About the only thing I did right was to take the photos at roughly the same time in the morning. My angles are a bit different – it's rough taking selfies with a regular camera! The smart approach would have been setting the camera in a constant spot while I took a seat in another, constant spot. Next time. . .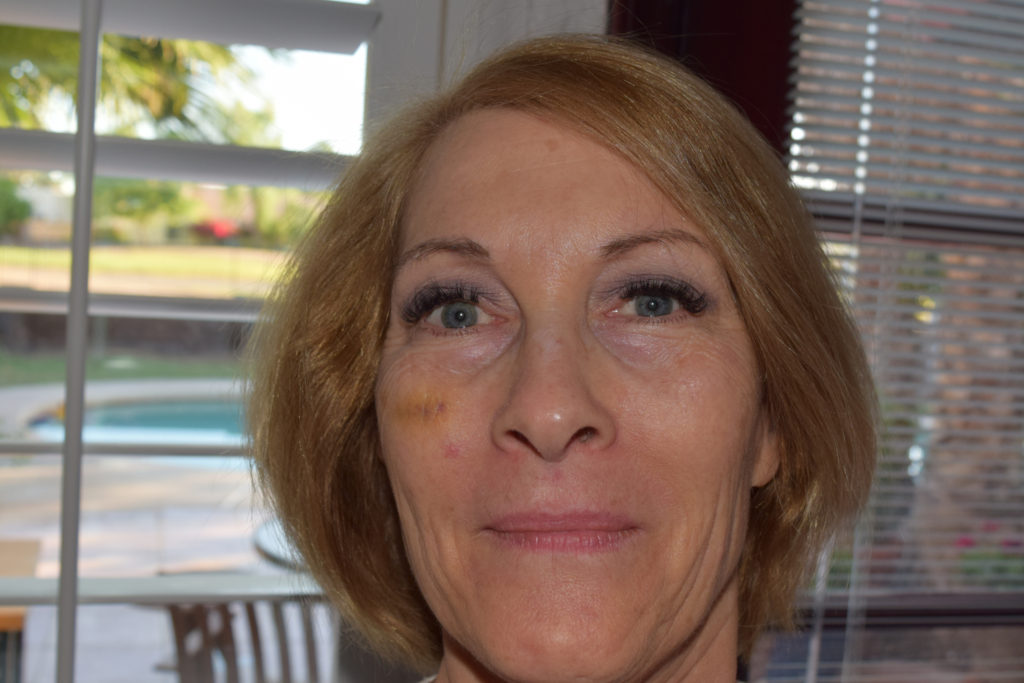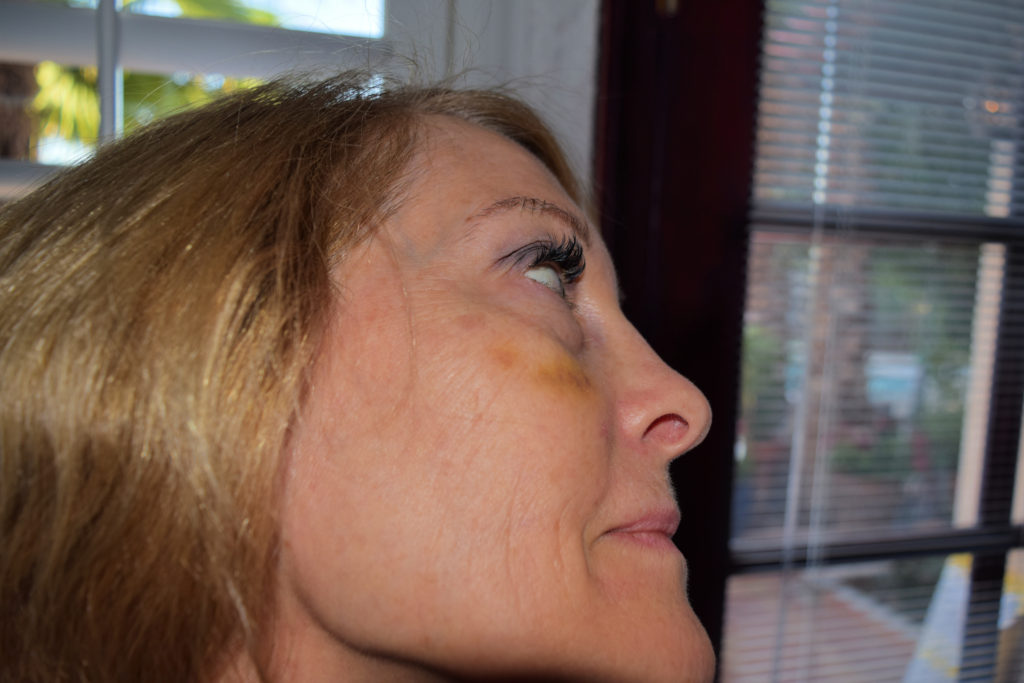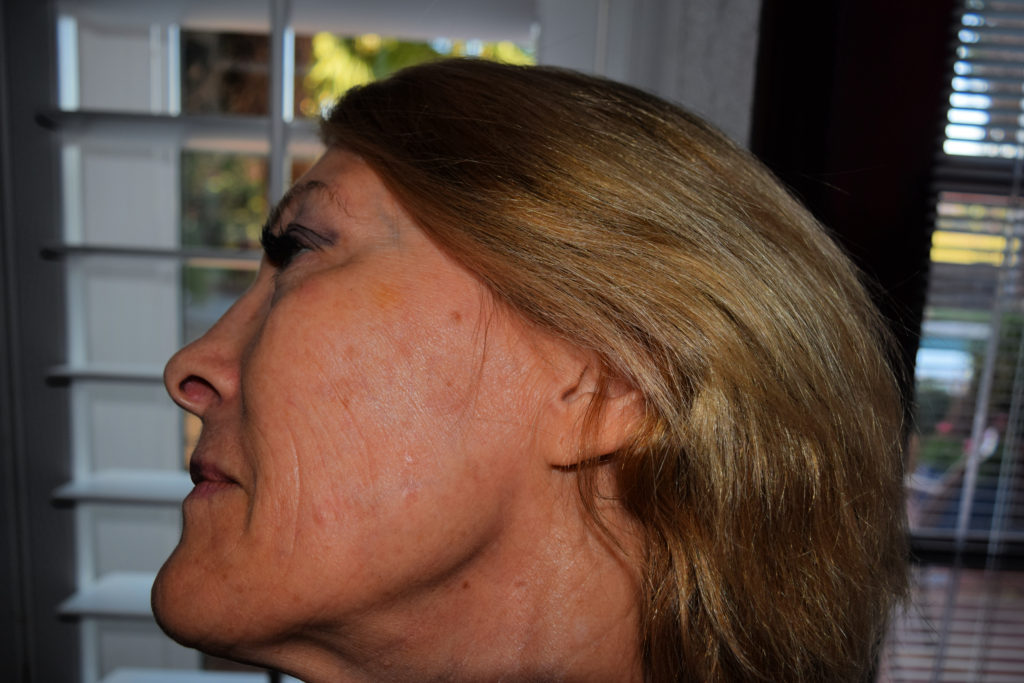 Here we are a couple days out. My face must be a labrynth of blood vessels because I bruise at almost every injection. It's a bit frustrating becuse it's pretty awful-looking, but what are you going to do?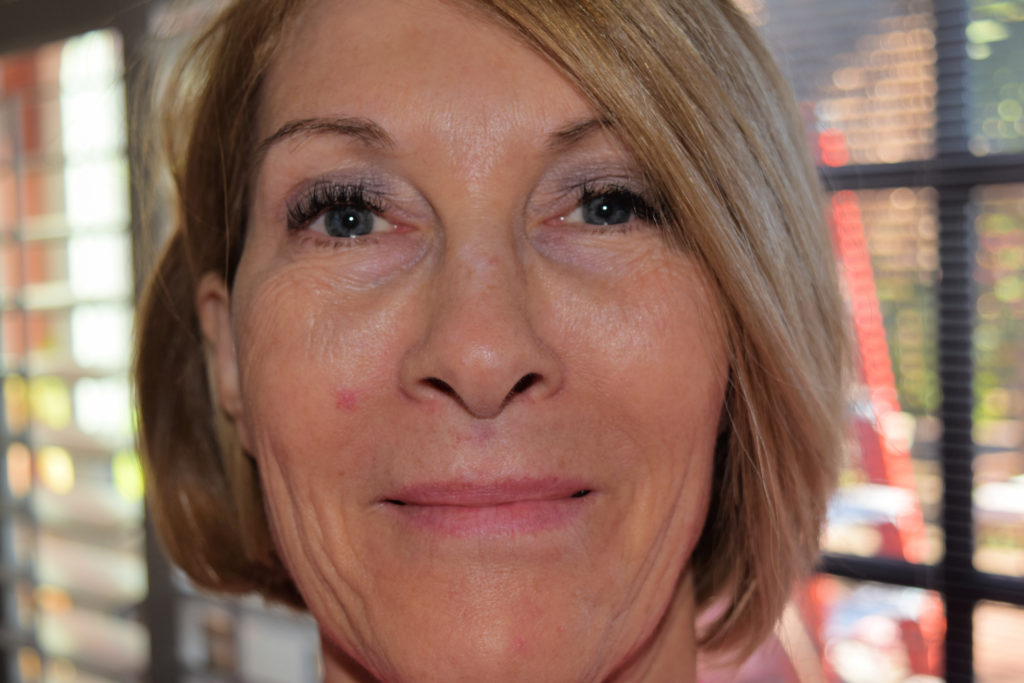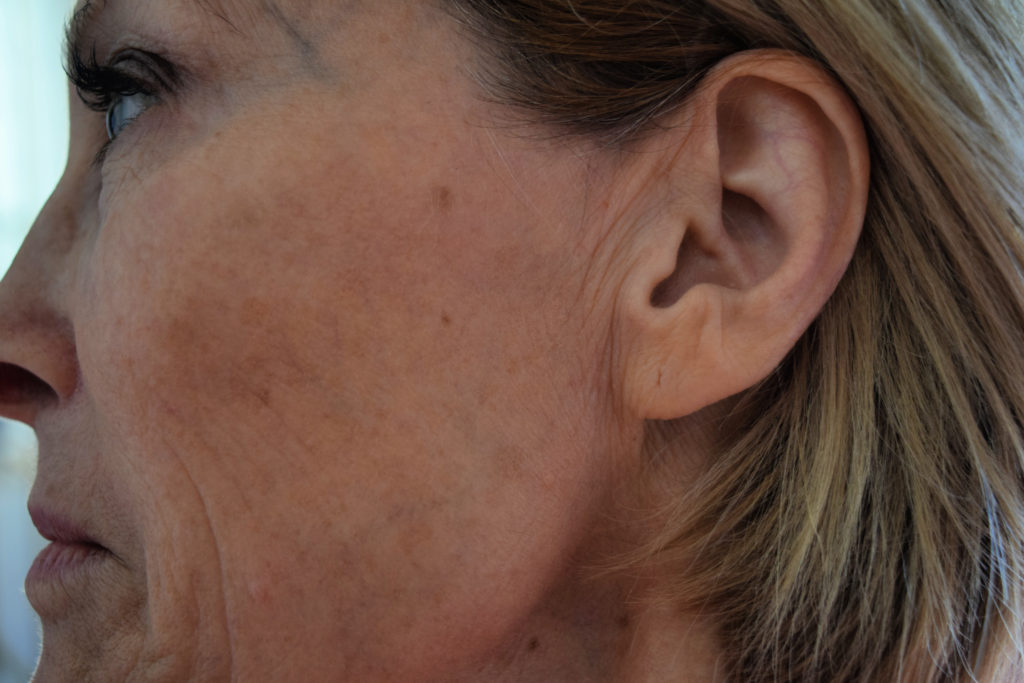 After a few weeks the bruising is gone but I'm not seeing improvement. I didn't realize how spotty my skin is. I've been wearing foundation less often but these close ups are causing me to rethink that strategy. Yikes!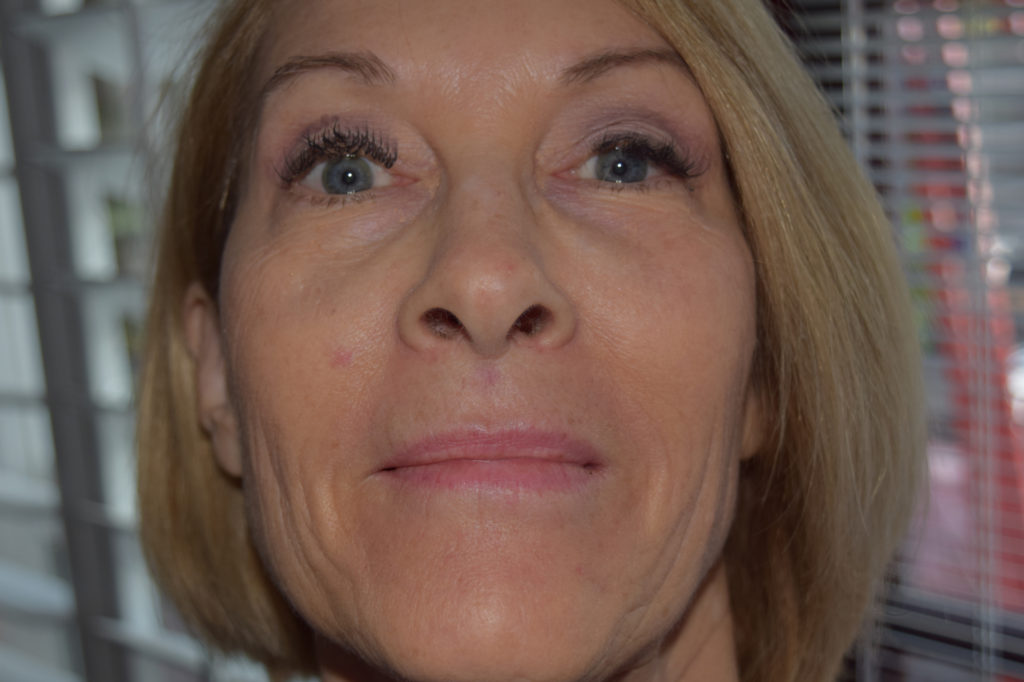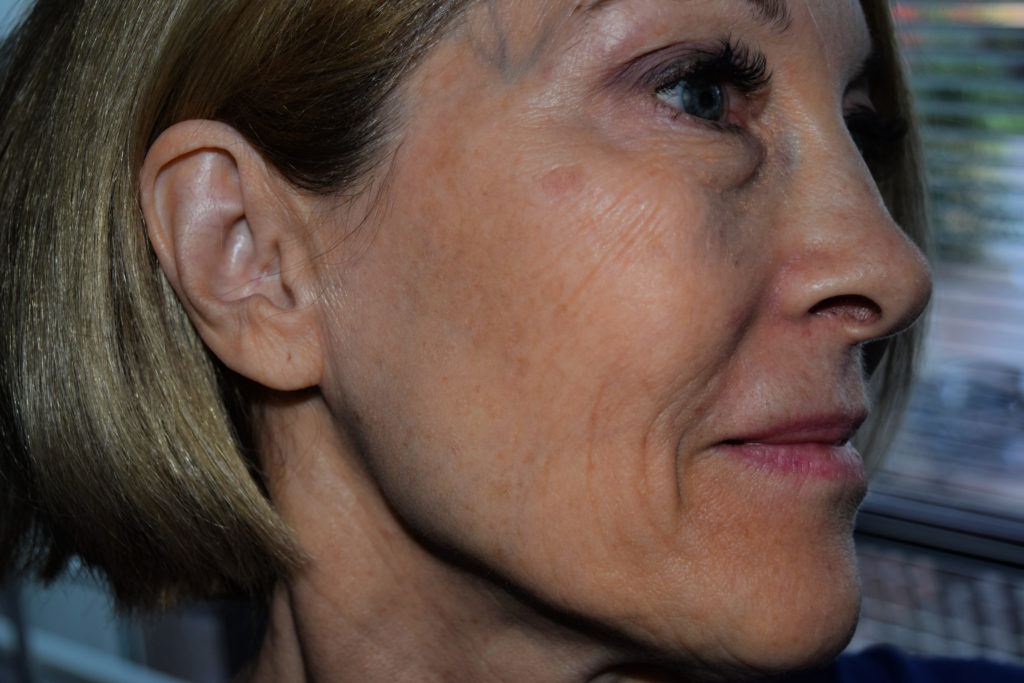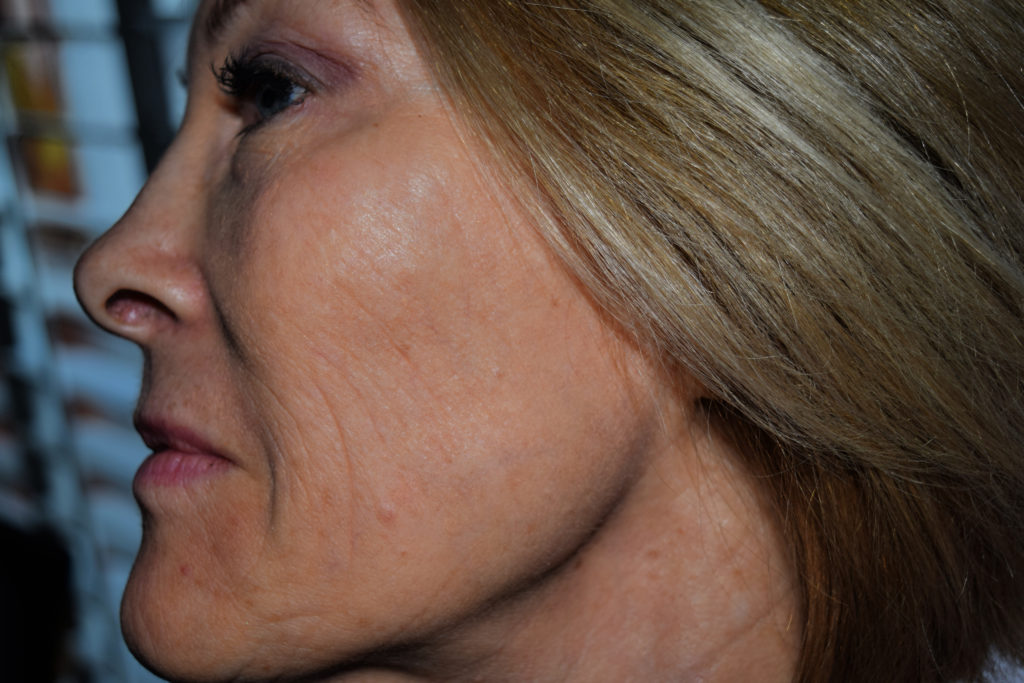 I took these on my 58th birthday. Woohoo! I'm seeing a little improvement by this point. I was hoping for a more dramatic difference but additional procedures may provide the results I'm hoping for. I'll talk with my aesthetician and get her opinion and suggestion.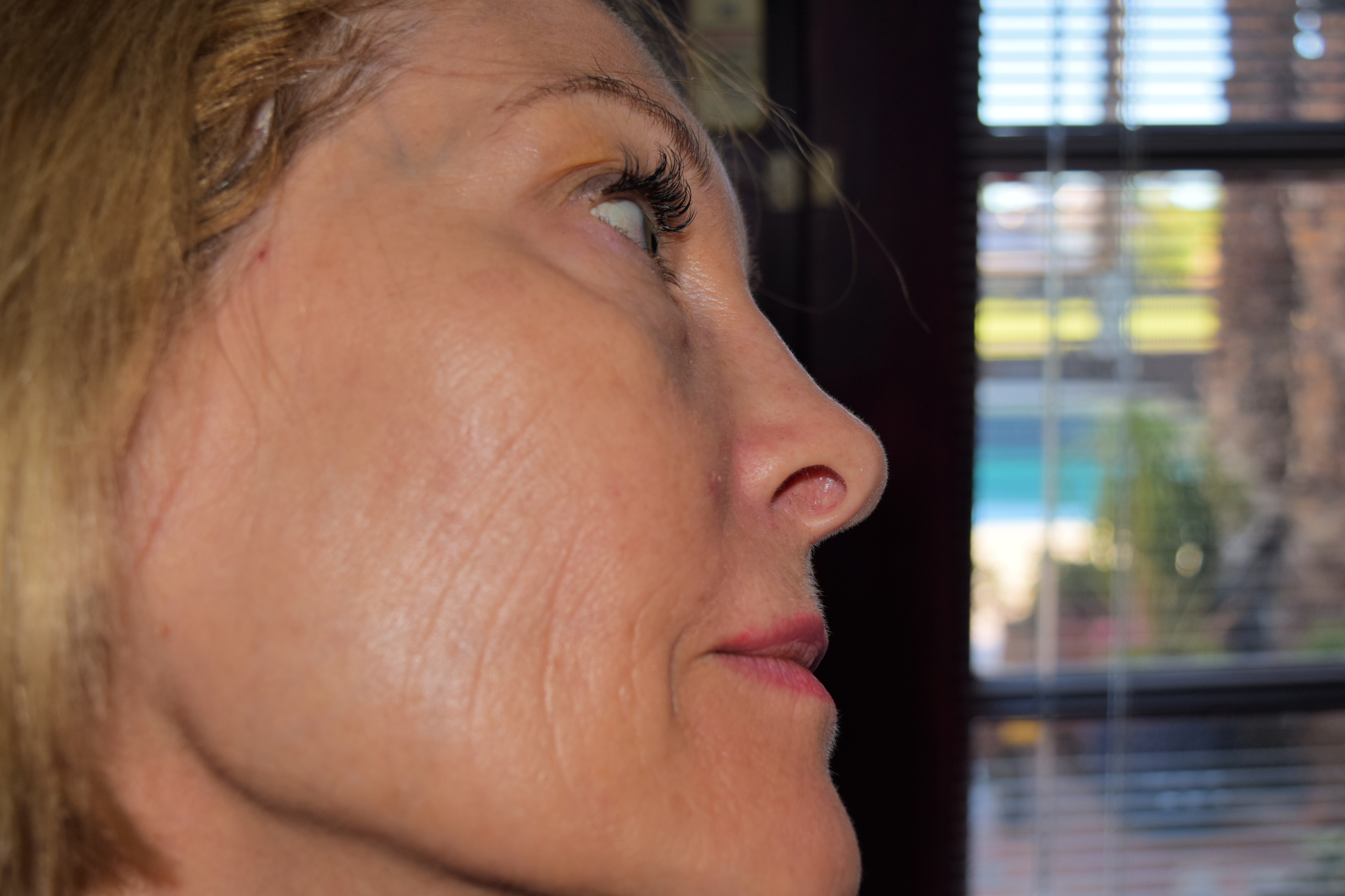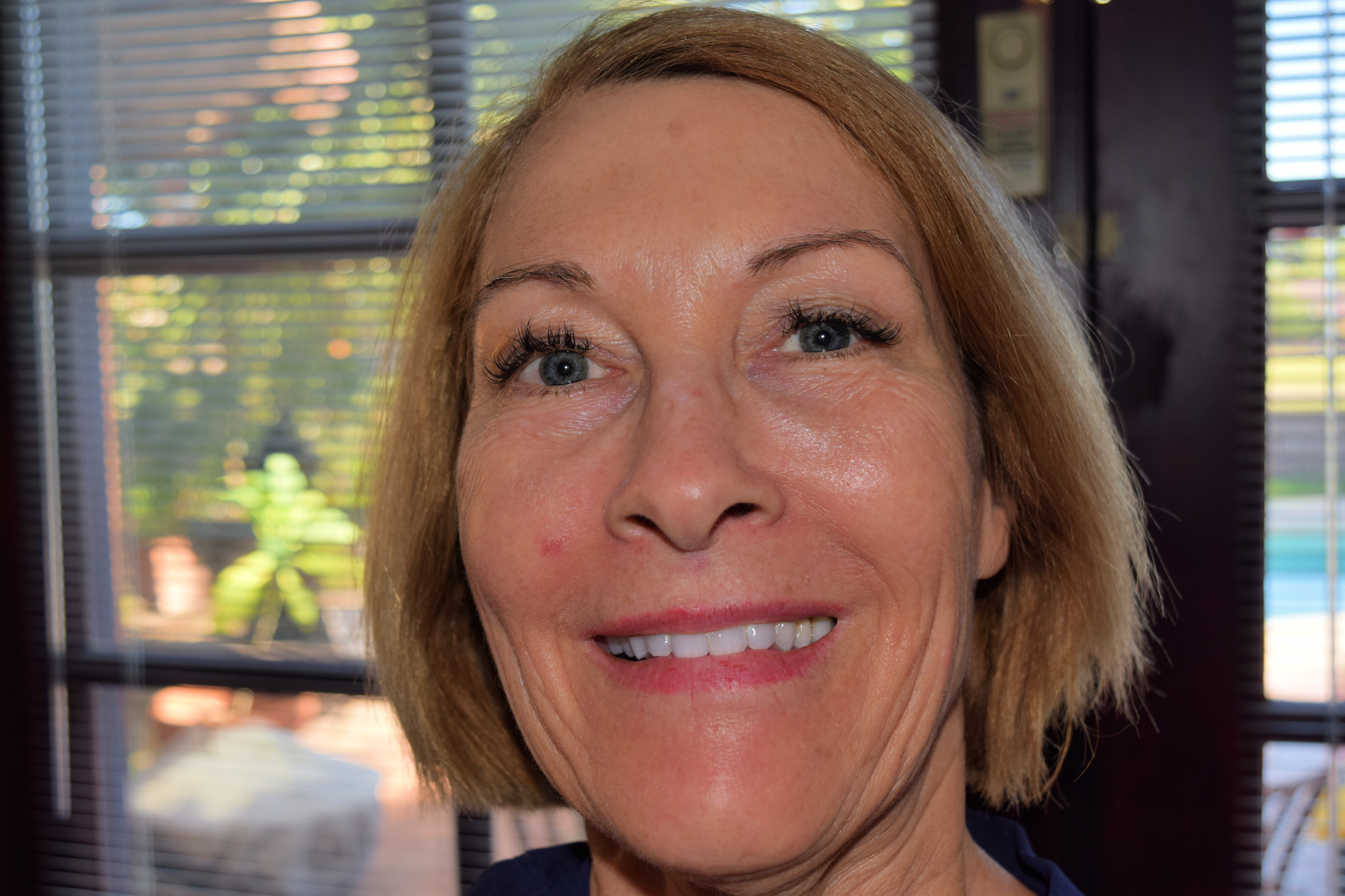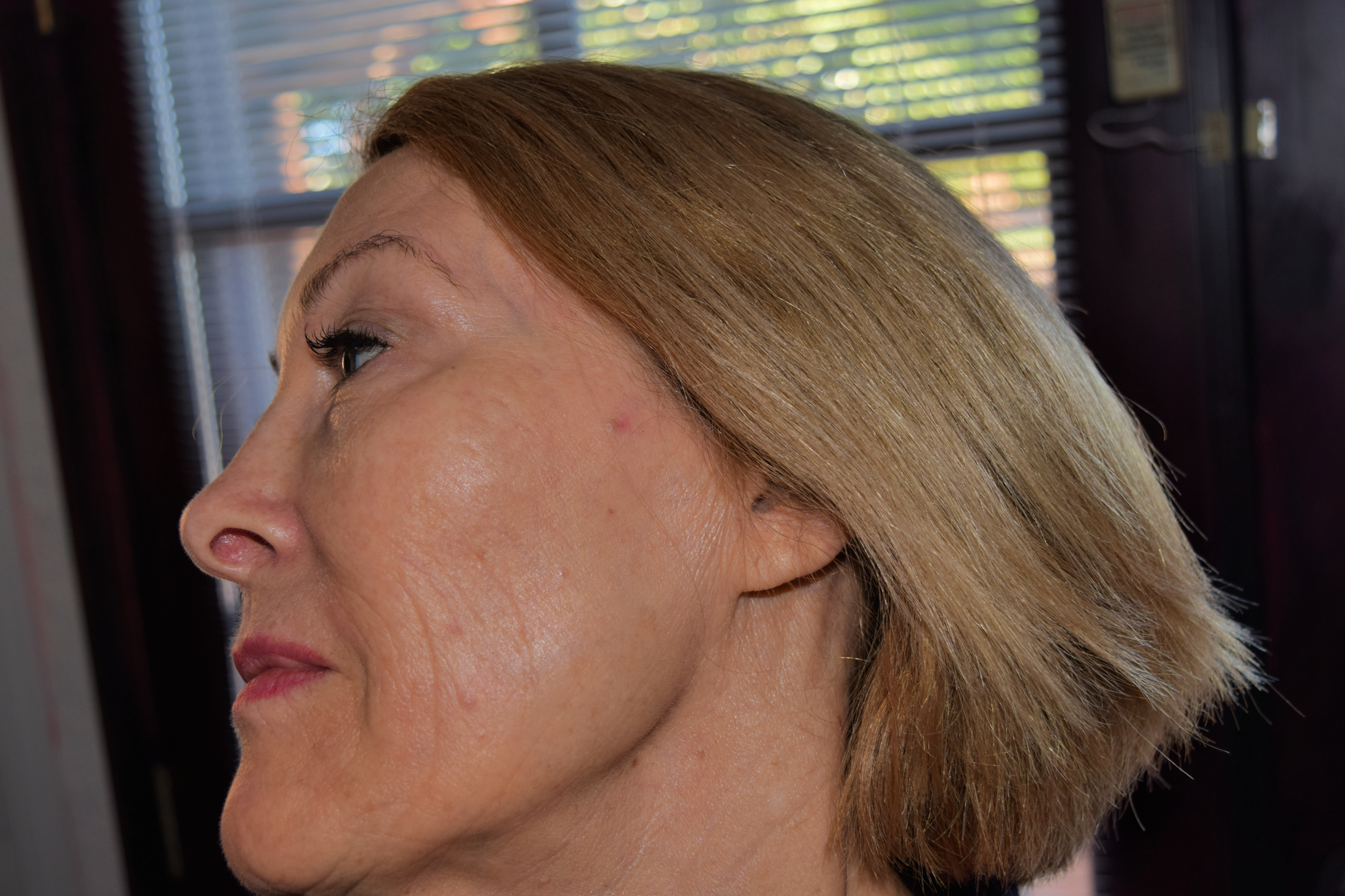 Finally, here we are two months out. I still have the remains of some long-wearing lipstick but I am otherwise make-up free. My fine lines look better to me in these photos and even more so "in real life." Believe it or not, I've actually gone to work several times without foundation. Such a nice little time-saver on a busy morning.
I'm not saying my skin looks flawless but I feel confident enough in its improved appearance to go bare. 🙂
Bottom line: I'm really happy with the results and very glad I did it. It's not a permanent solution so I'll continue having these facials. It's my understanding I'll continue to see improvements with additional PRP microneedling so I'm all about that!
How about you? Have you tried the microneedling or PRP microneedling? I'd love to hear about your experience!
Thanks for reading.