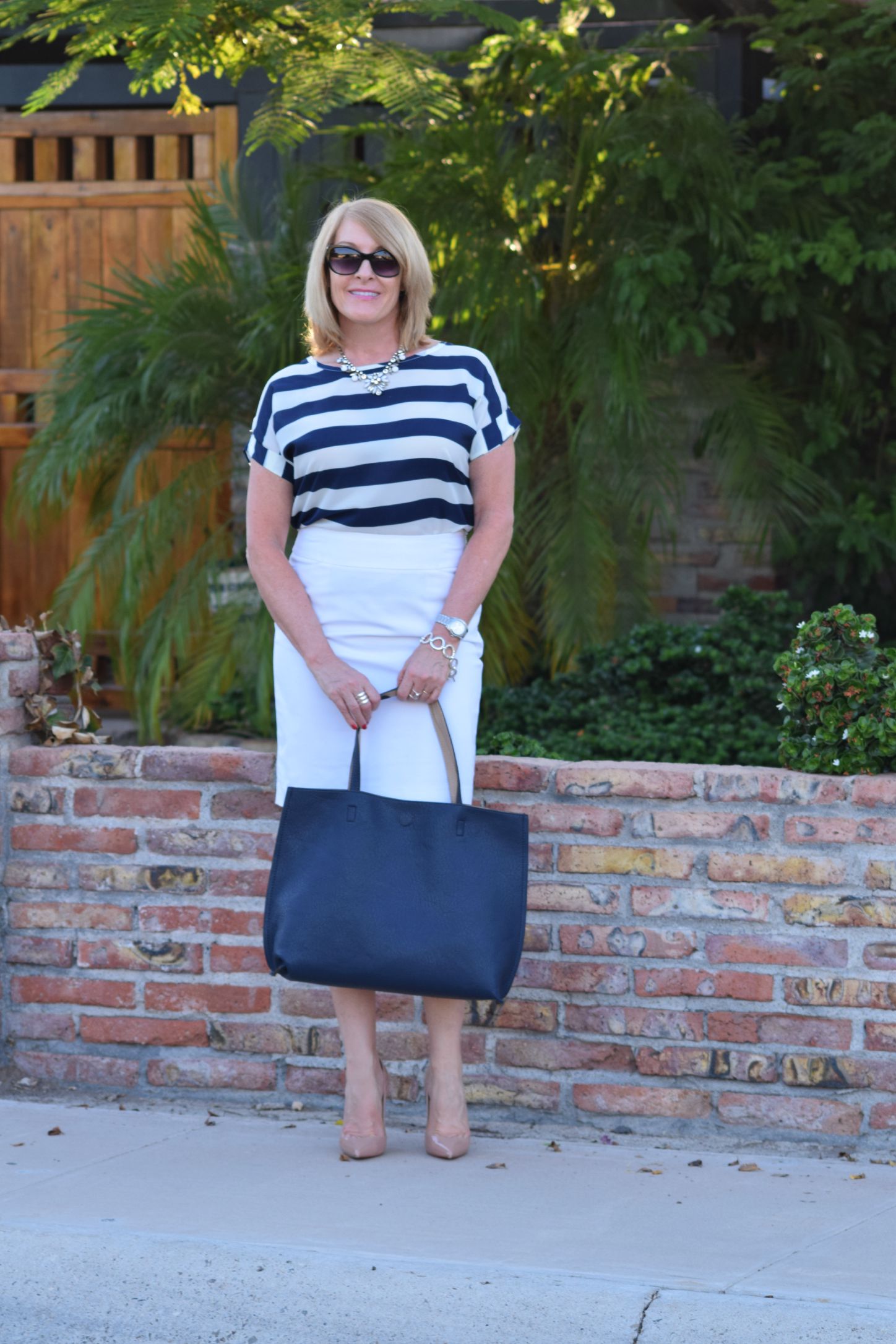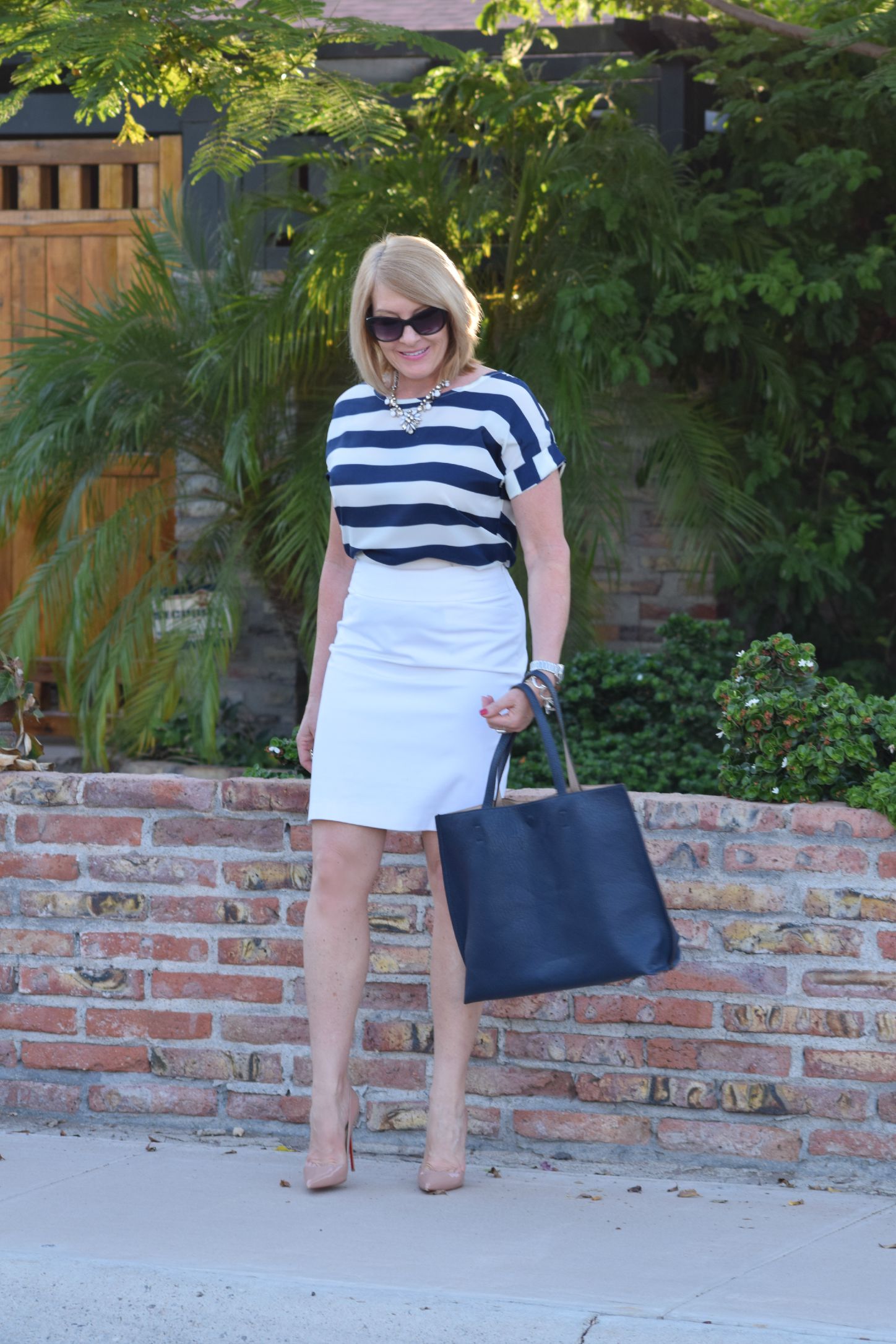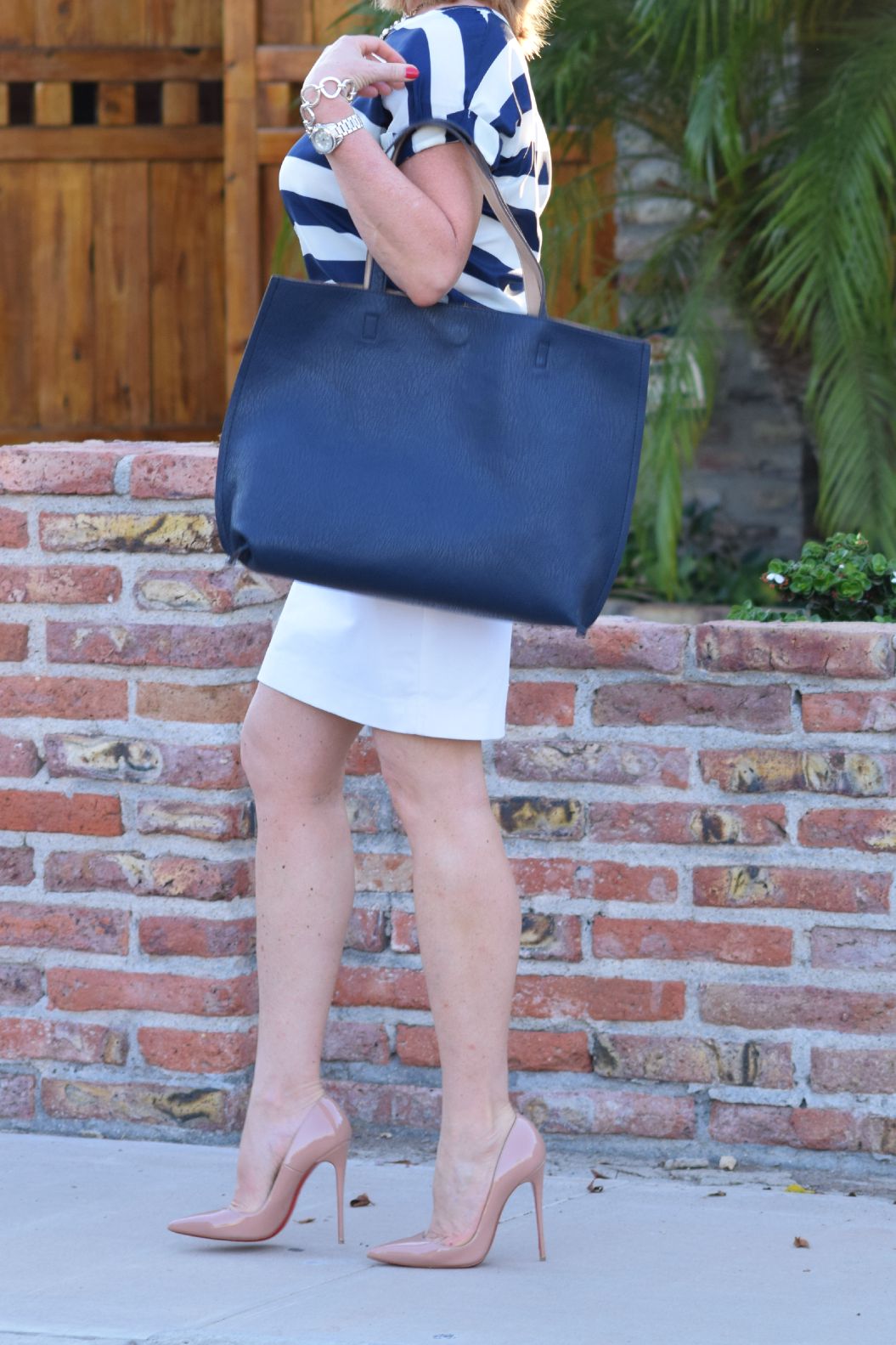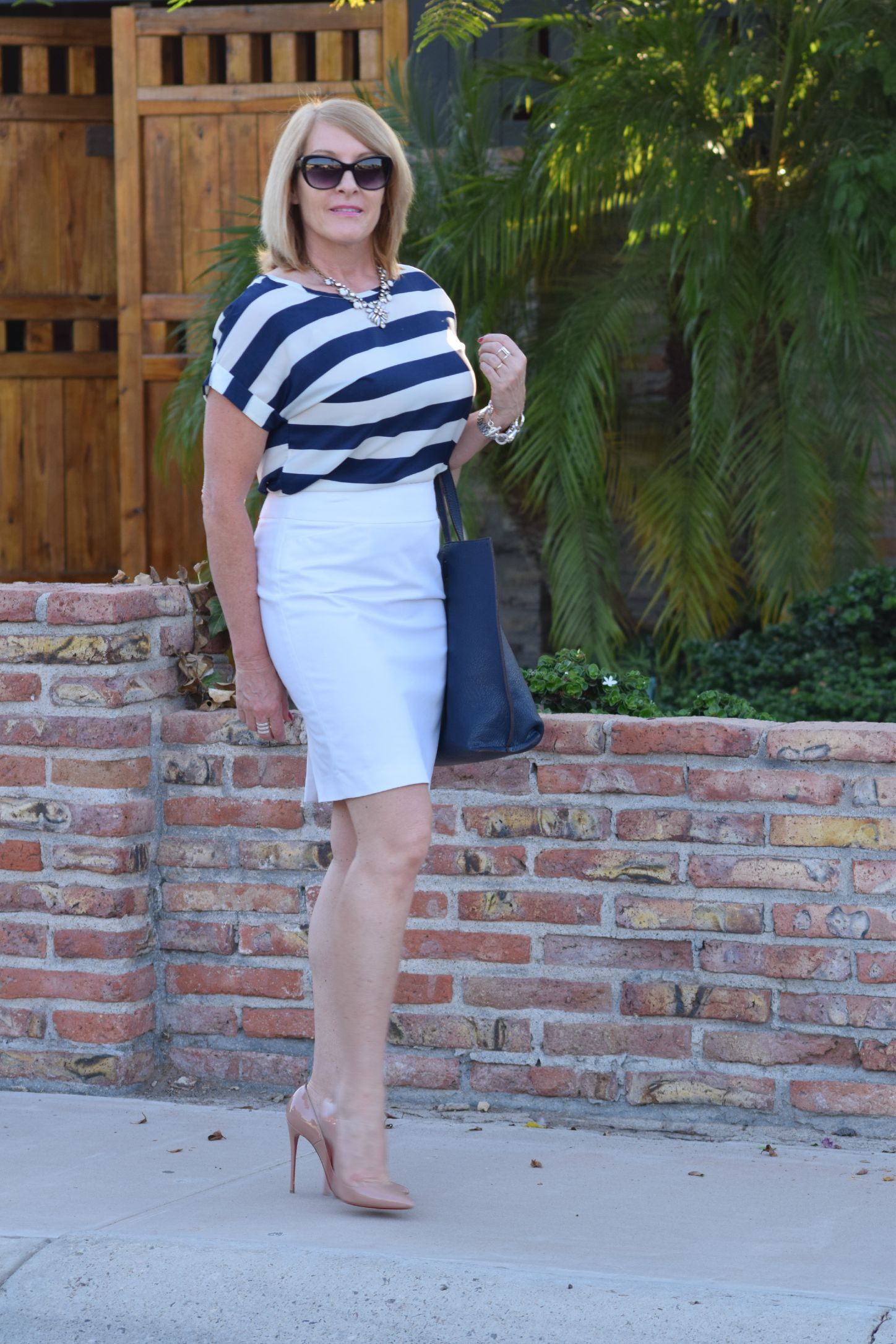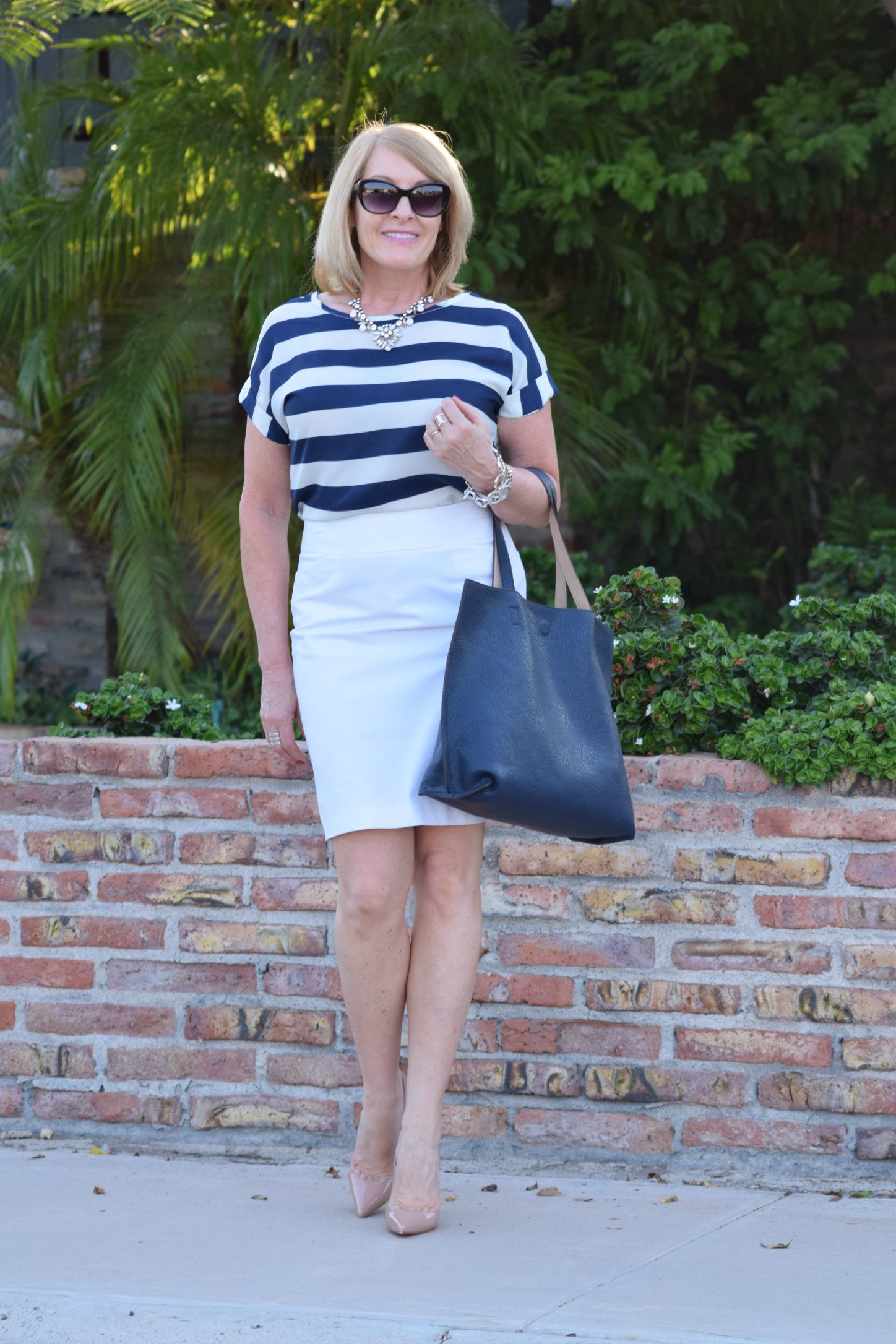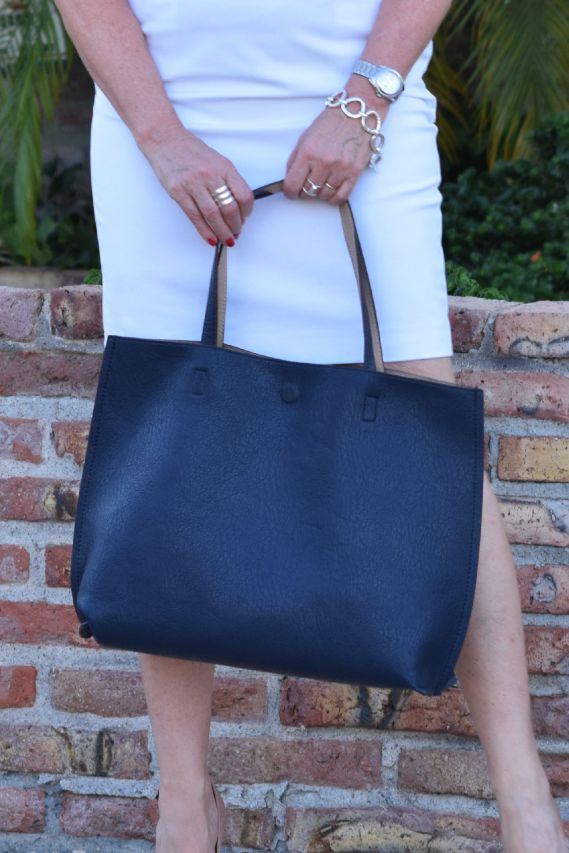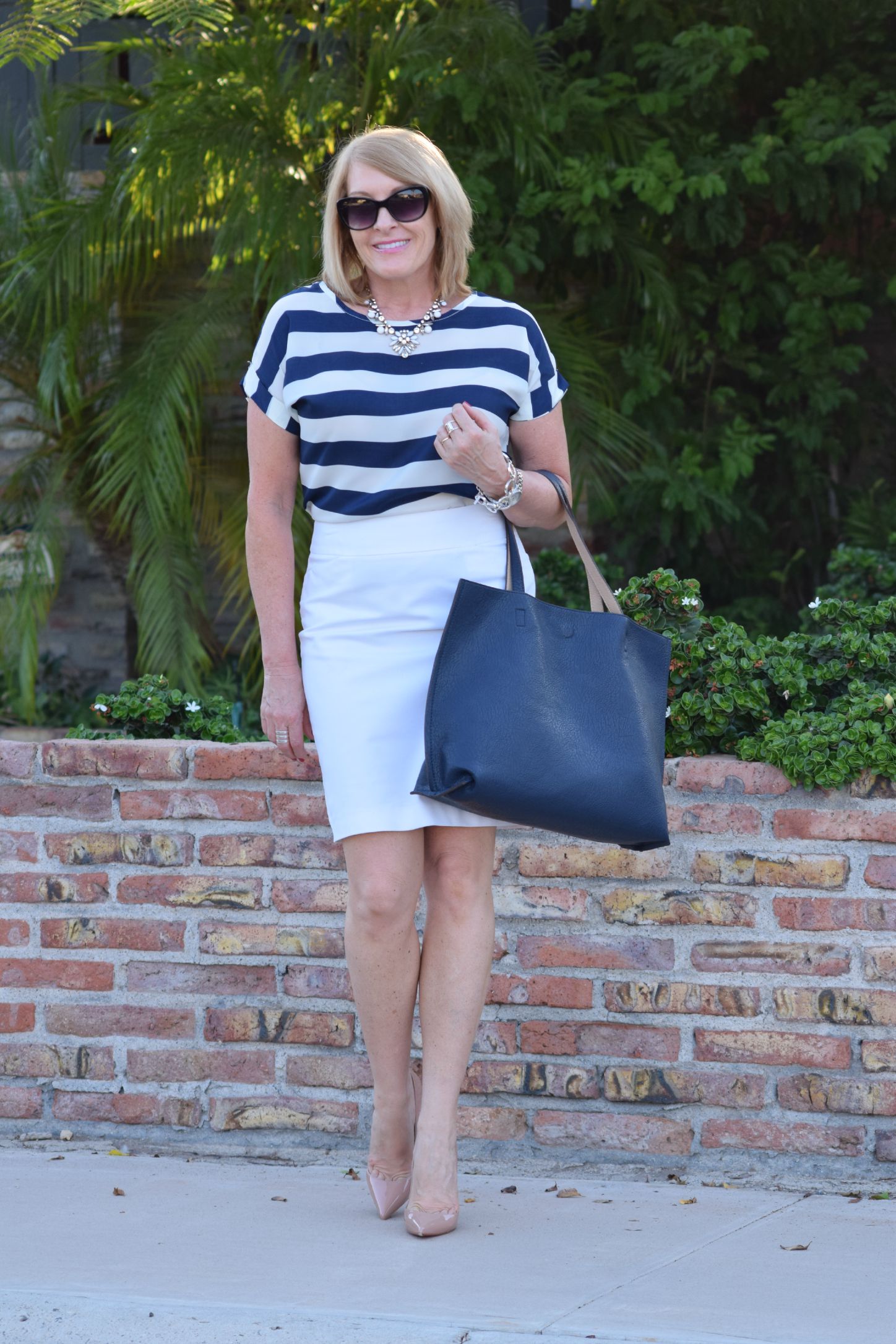 Okay, let's just say we're not completely ready to shun summer looks for a fall wardrobe.  Yes, it's always exciting to move to the next season, but there is still a lot to be said for sunny days and summer style.
Crisp blue and white nautical stripes say "summer" in such a classic way.  Today I'm styling that classic look for the office.  Wearing a nautical look doesn't have to mean you're ready to set sail, although that would be fabulous!  If you're land-locked and stuck in your office you can still channel the sea-faring vibe.
This striped top is under $10 and while it's perfect for this summer look the fabric doesn't breathe really well.  I wouldn't recommend wearing it outside on a hot and humid day but it's great for the office.  It can also make the move toward fall with jeans and a leather jacket.
What late summer looks are you still enjoying?