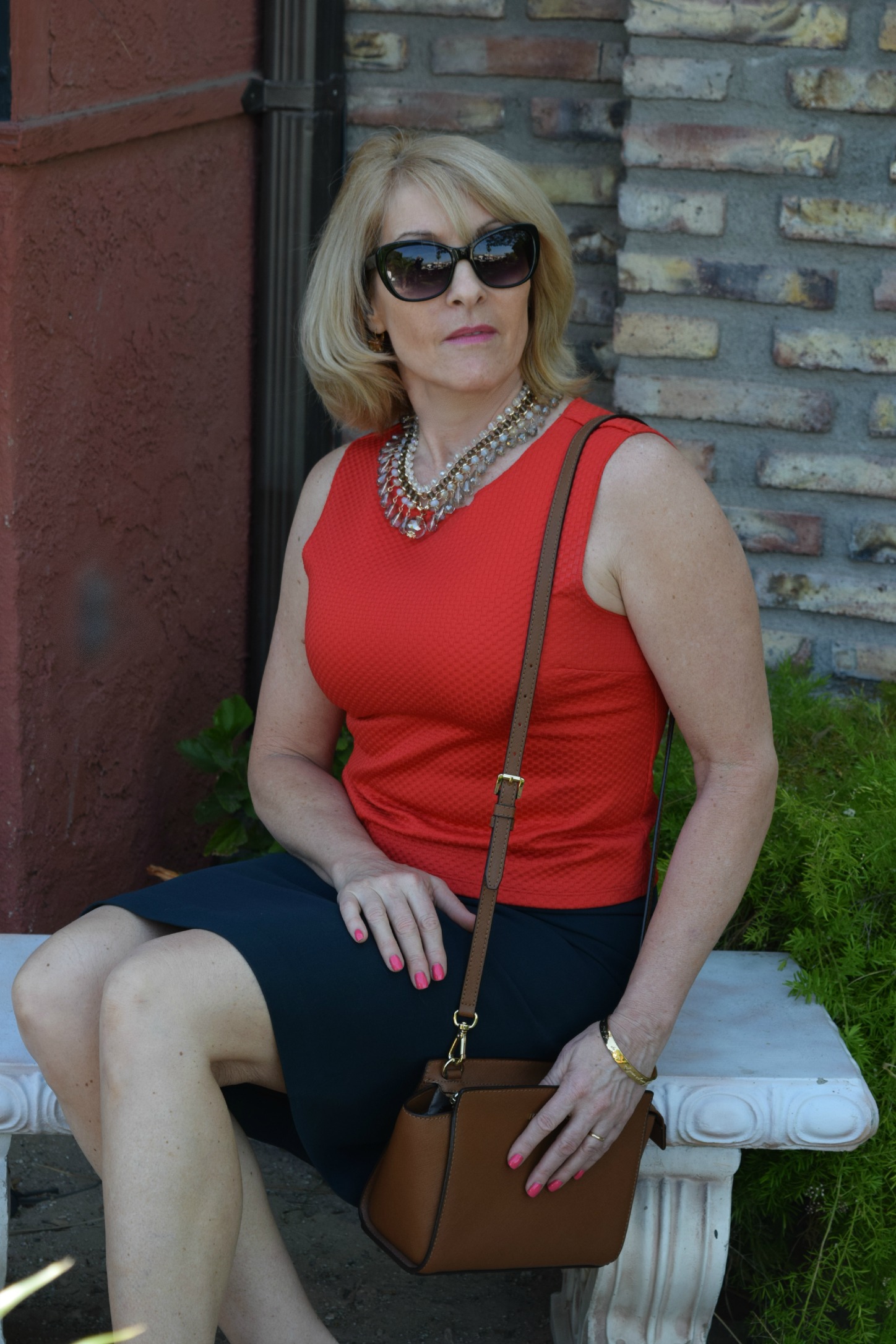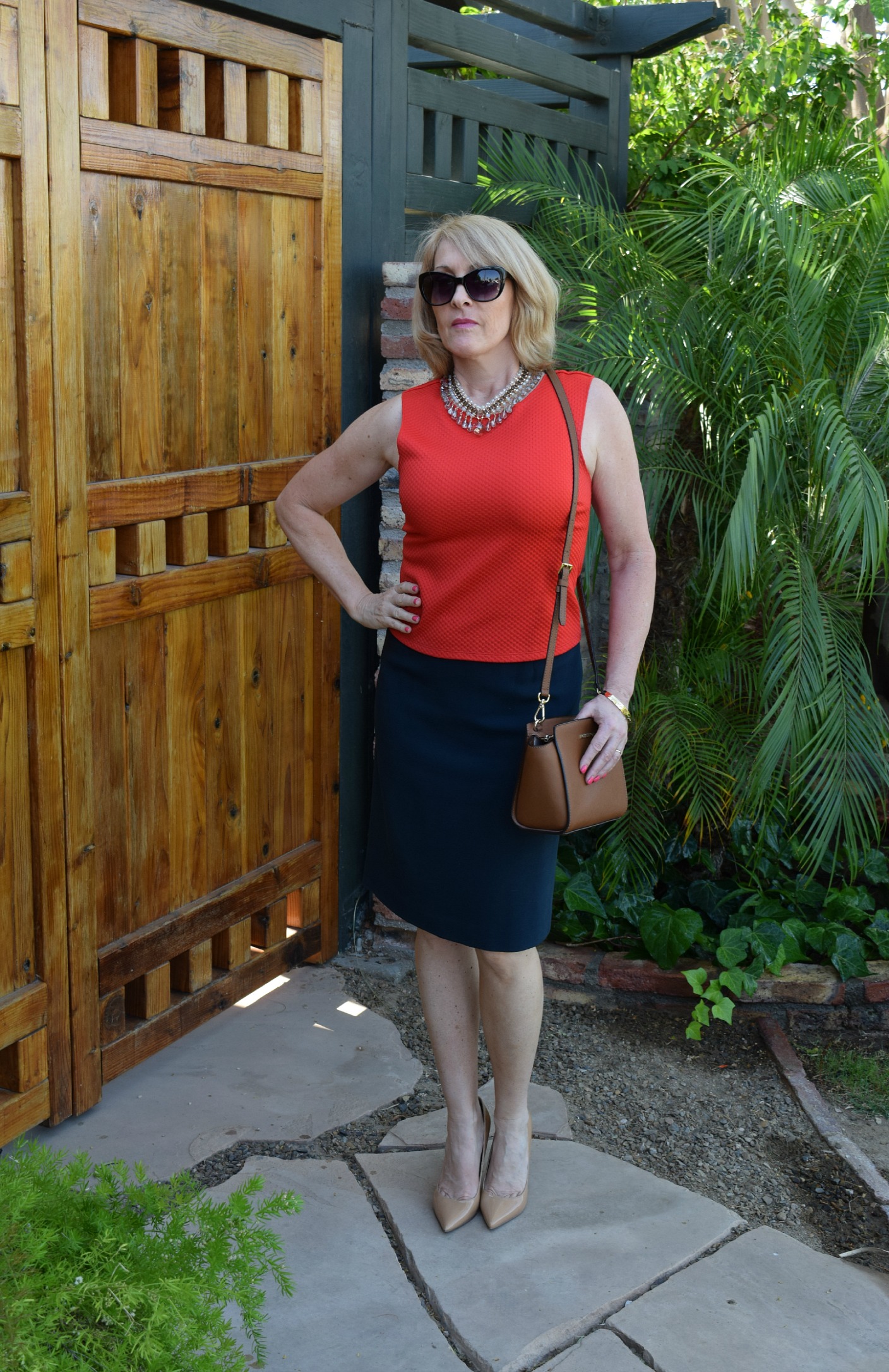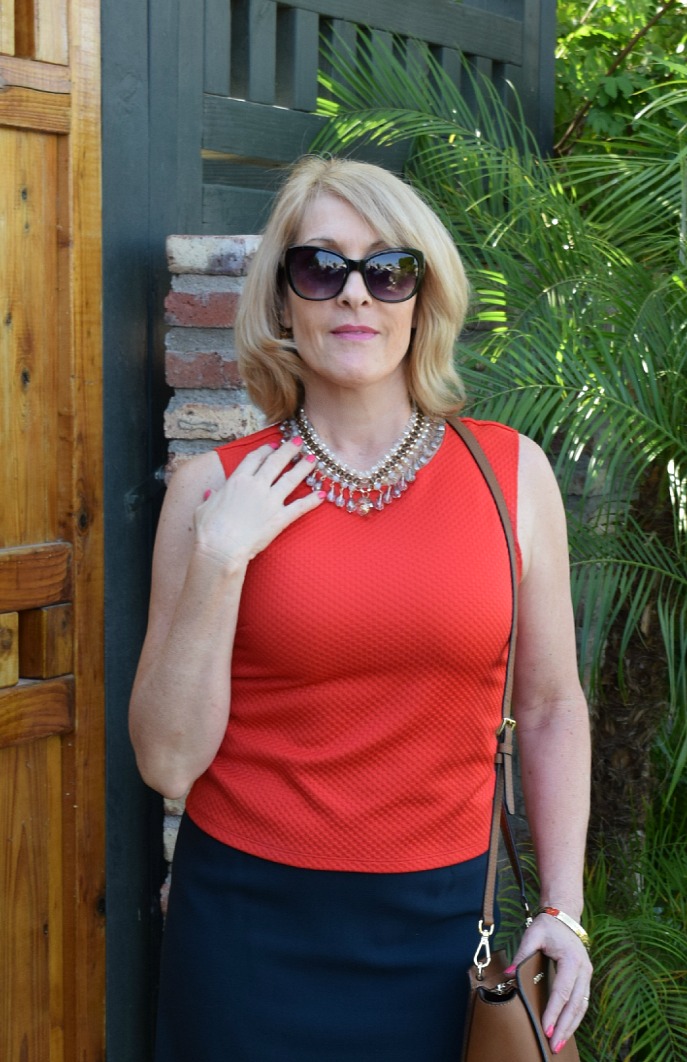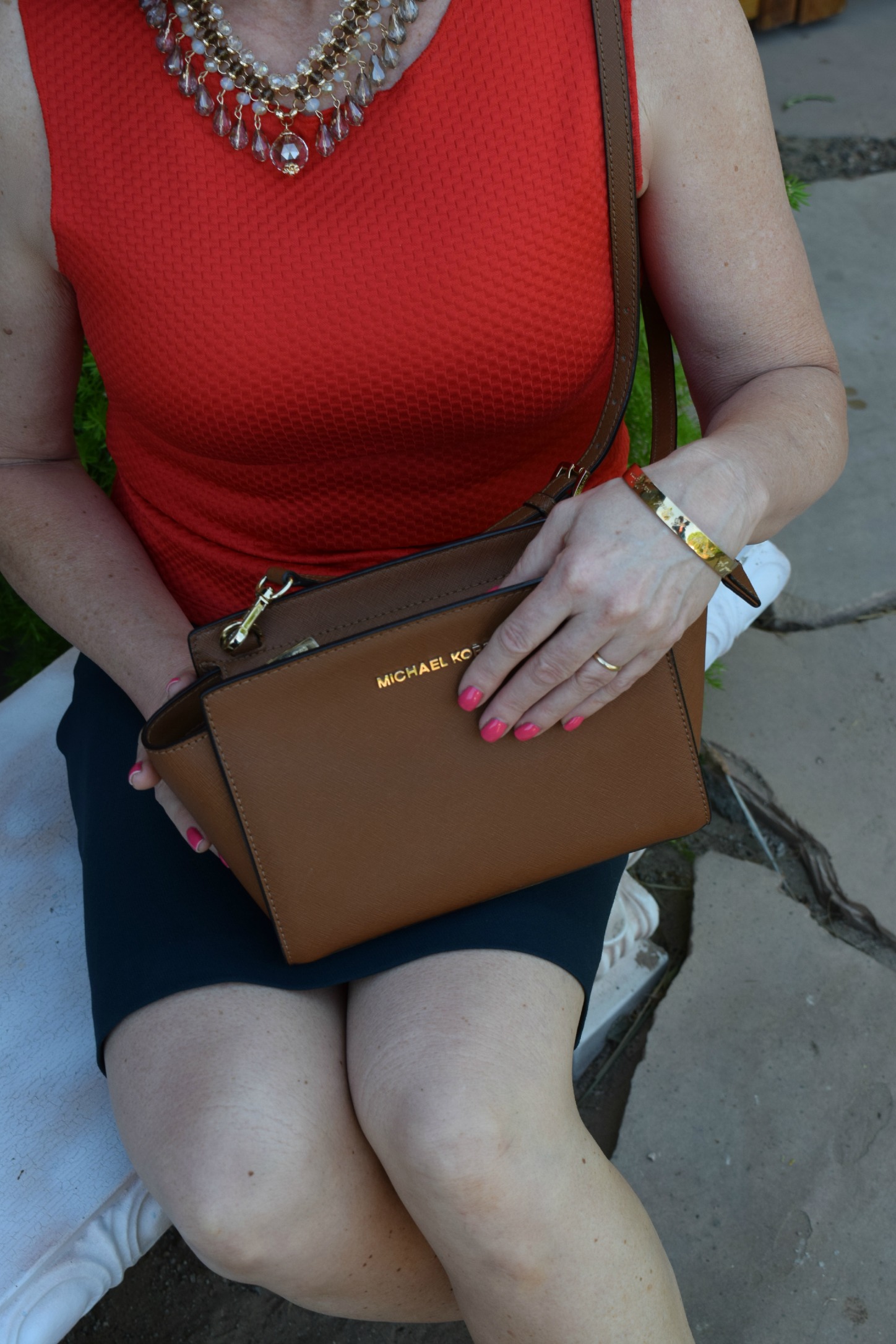 Top: Trouve' | Skirt: Hugo Boss, more budget-friendly option here and here | Necklace: Cheekie Boutique, similar here and here | Bag: Michael Kors | Sunglasses: Ann Taylor | Bracelet: Kate Spade | Shoes: Top Shop Gemini2 | Lips: Liner – MAC Subculture, Lipstick – MAC Pure Vanity, Gloss – Avon Glow Baby Glow Blow Kisses over Bobbi Brown Rose Gold | Nails: Gelish Passion
Whew!  Got through last week.  Unfortunately I wasn't able to put a post together for Friday.  Sorry about that!  I tried, but I wasn't loving the way it was coming together.  So here we go – a new week, a new season, and a renewed commitment to consistency. 🙂
Not that I choose uncomfortable clothing, but some things in my closet are more comfortable than others.  When my days get back to normal length I'm more willing to wear the office basics that are a little more fit-restrictive, such as this navy skirt.  I can handle something fitted to my waist for eight to nine hours, but I'm not as excited when those hours stretch to twelve or more.  I like the options I have with separates so I'll be playing a little more mix and match again.  This look is pretty basic.  I jazzed it up a bit with a statement necklace but the right scarf would be more interesting.
When spring hits, pastels seem to be de rigueur.  I love the lighter colors, but I still like to throw in some bolder hues once in a while like this textured Trouve' top.  Nordstrom calls the color "Red Bloom." I think it tends more toward orange, which is why I avoid black skirts or pants and the risk of looking like a Halloween holdover.  I didn't realize my lip color was so off either until I looked at the photos.  I'm either going to have to work to find an orange lipstick that doesn't clash or I may try a nude lip instead.
I hope you have a wonderful Monday.  Thank you so much for stopping by!