When I wear basic black and white to the office, a pop of pink does so much to add a little energy.  The girlie girl in me often chooses pink as an accent color, but I'm also very fond of any hue that creates the visual effect.  I don't feel as though I can go too outlandish in my office attire, but it's fun to add a little something to a look so I don't take myself too seriously.
My first foray into fashion started with a pair of standout shoes and the love affair has been strong ever since.  That's why shoes are often my go-to when I want to add an accent color.  You don't have to stick with shoes.  There are so many ways to add a vivid accent to a basic look to get that "pop."  A scarf, a chunky necklace or a bright bag will do the trick.  Even a bright lip color works!  It's all about adding that extra something that makes your look memorable.
How do you accent a look?
Thanks so much for visiting!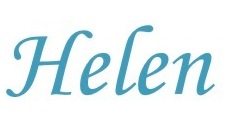 Calvin Klein Dress, other options here, here and here  | Preston and York Jacket, similar  Tahari Asl or Lafayette 148 New York  |  Shoes, similar  here, here and here  |  Mac Lip Pencil in Cany Yum-Yum  |  MAC Lipstick in Cany Yum-Yum