I'm surprised how quickly 2018 has passed. It really is true how time seems to fly as we get older. I think it's because we try to fit in so many more things now. At least I'd have to say that's how things are in my life. I have my very full-time accounting career. I'm also a financial advisor and I'm working to grow my investment clientele. More importantly, as a mom and a grandma, I want to spend quality time with my family.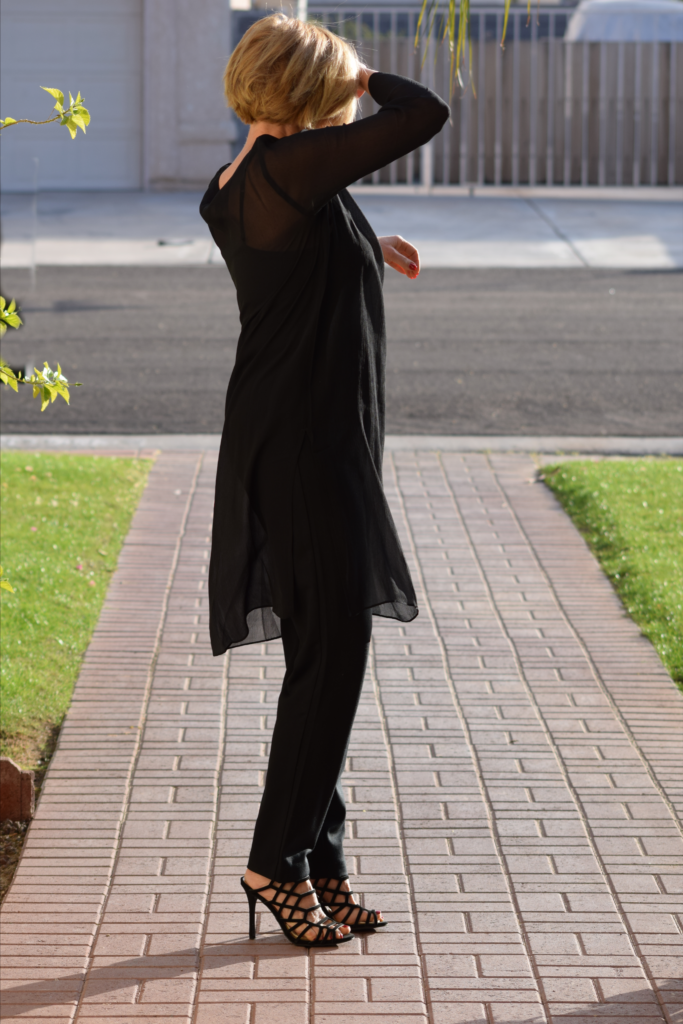 And then, of course, there's Haute Business. Haute Business was originally started with the idea of celebrating and creating midlife style. There is no reason to shun edgy style or fashion trends due to age. Age us truly just a number.
How we feel and how we look are more important in determining what we wear and how we wear it. I mean, I wore a bikini at age 57 and posted about it! I'm a far cry from a 20-year-old hard body, but I figured, what the heck? I felt good enough to give it a try.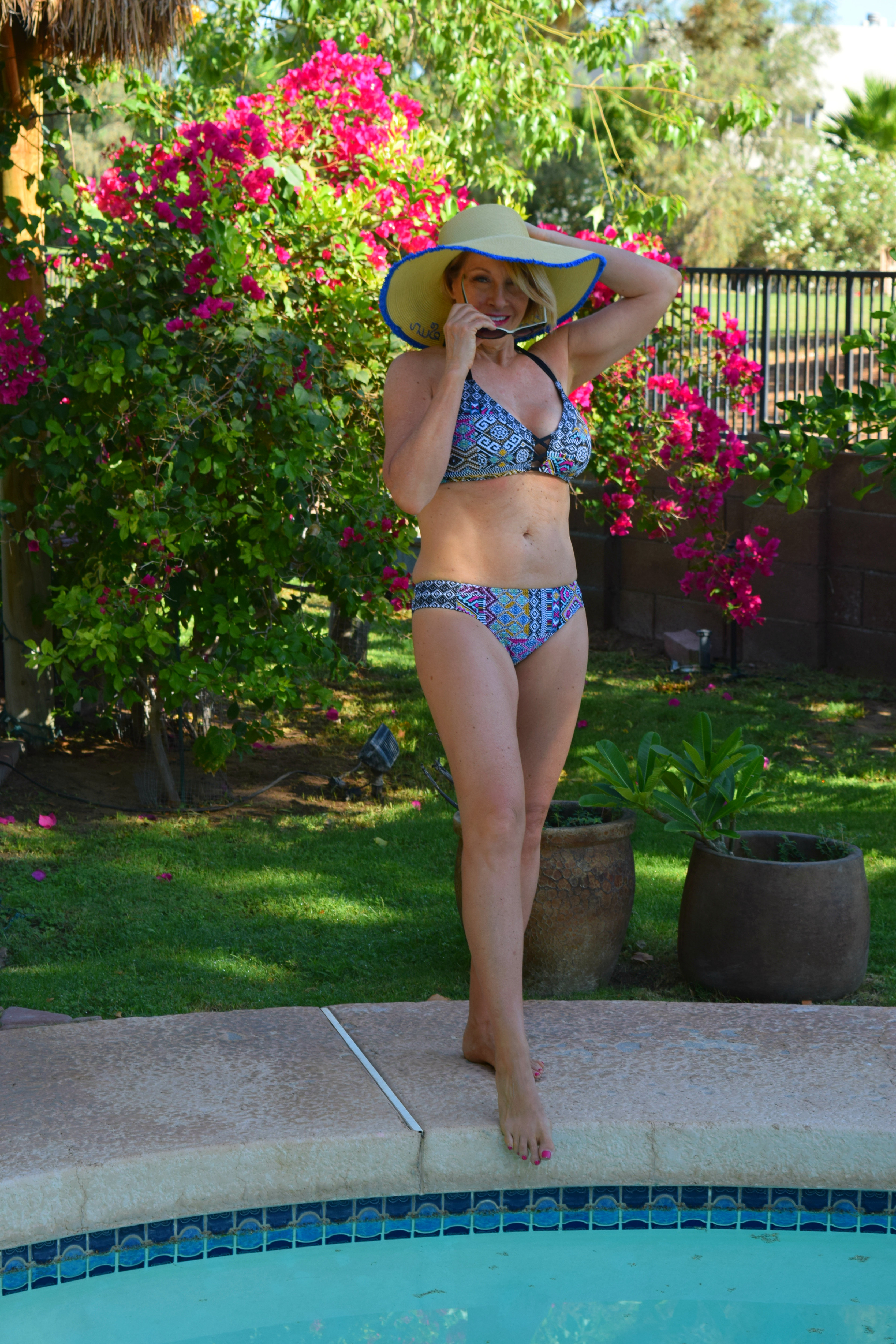 While this was happening, literally, on my birthday, Andy underwent the second of three procedures to place four stents in some clogged arteries. I kept the brave face because it's a relatively common procedure but it was still pretty scary. What was most alarming was the lack of heart disease in Andy's family. There was none. Andy was the first.
Also of concern was how little warning he had that something was wrong. He was tired and he felt a bit out of breath when he did any type of exercise which, by the way, was ver rare. Using my Google-based medical knowledge I deduced he was out of shape. I mean, those are pretty classic symptoms.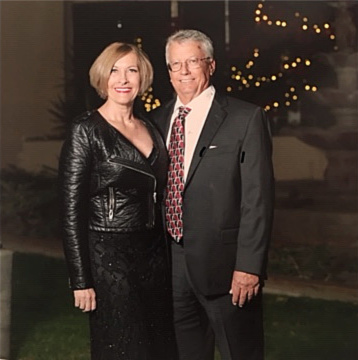 It took an odd feeling in his chest during a stressful family situation to convince him medical attention might be necessary. A few tests later and he was a patient at our heart center, prepping for an angiogram, and then told post-procedure he was a good candidate for a quadruple by-pass. What?
I'm over-simplifying here, but Andy decided to go with four stents instead. He also learned his artery issues were the result of one of the drugs used in his chemotherapy almost 20 years ago. Apparently it bruises the arterial walls, and platelets rushing in to heal the bruise cause clogging. Ugh.
Seven months later he has improved his diet, which was already pretty healthy, but he's walking more, which is great. And we're both reminded just how precious our time together is, even when we get on each other's nerves. 🙂
My takeaway form all of this: if you don't feel right, get checked. In fact, just get checked every year. Get a physical, do those all-important annual exams. Yes, get the colonoscopy. It's better to be told nothing is wrong then to find out procrastination has really limited your options for care or cure.
Enough seriousness.
Andy joined me this year for the second Forever Fierce weekend, and got to see a bit about why this group is so special. I wrote about my weekend at FierceCon here, and I again encourage you, whether blogger, reader, or Midlife woman seeking to connect with others, to join us next year. It's an inspiring event and certainly one to remember!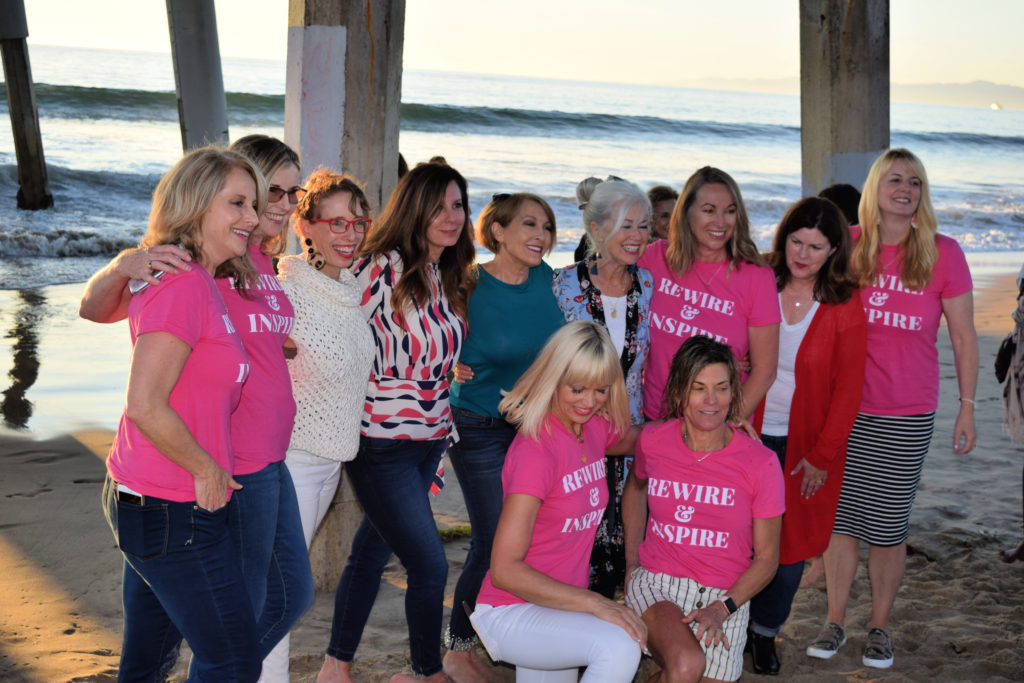 This year has been an interesting one. Like many of you, I'm eager to turn the page and start with a fresh sheet again. I'm so very thankful for family and friends, and for some really great collaborations this year, including those with J.Jill, Chico's, Tula, ShopStyle, HandMD, Perfekt Beauty and Brookside Dark Chocolate to name a few.
Our goodie bags from FierceCon 2018 included some really great items from:
Saranghae – a wonderfully moisturizing Elemental Essence Mask and plush Spa Band.
Madison Reed – Color Protecting Shampoo. I'm a regular user and huge fan of Madison Reed hair color.
Saor Perfume – I'm not a big perfume-wearer, but a hAon (Greek for One) made me a believer. Made with essential oil, a tiny dab will do ya.
Studio 10 Beauty – Lip Color and Concealer. Wearing the lip color right now!
Jaclyn Jones USA – Leather wrap bracelet. She also gave away a custom pair of her unique, hand-crafted shoes.
Rivahil Winery – 2 for 1 Wine Tasting in theri tasting room. They also provided the wine for the event and giveaways.
Theresa Rose Designs – Personalized pendant necklace.
Chara Free – What's Your Word? Forever Fierce pendant.
Cheryl Ogden Photography – Discounted photo shoot. She was an absolute sweetheart all weekend and made everyone feel so comfortable du ring their photo shoots .
Like many years, 2018 had its ups and downs. The defeats help me appreciate the victories. The struggles help me appreciate times of ease. I hope I'm constantly learning and improving. It's certainly my goal.
2018, thanks for the memories!