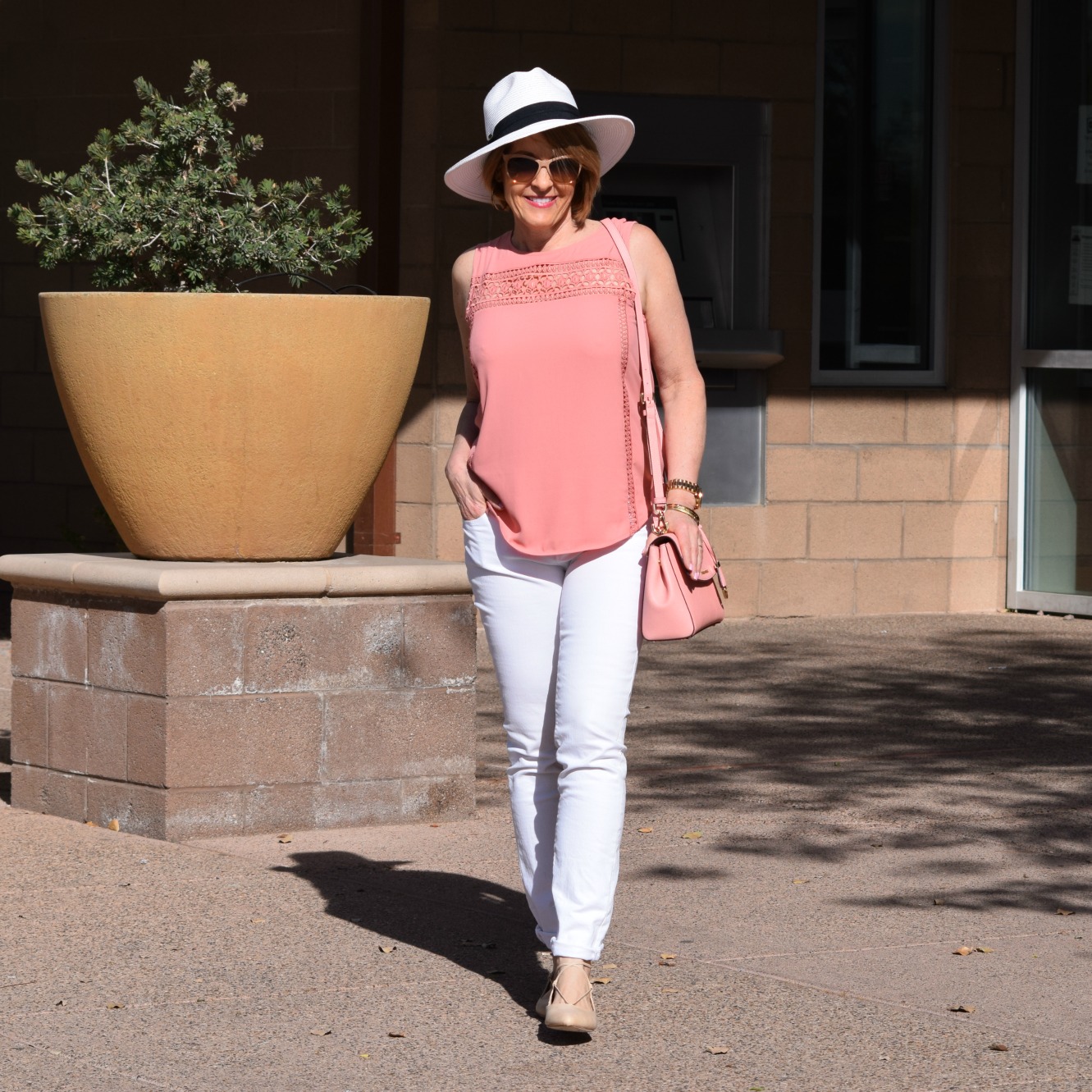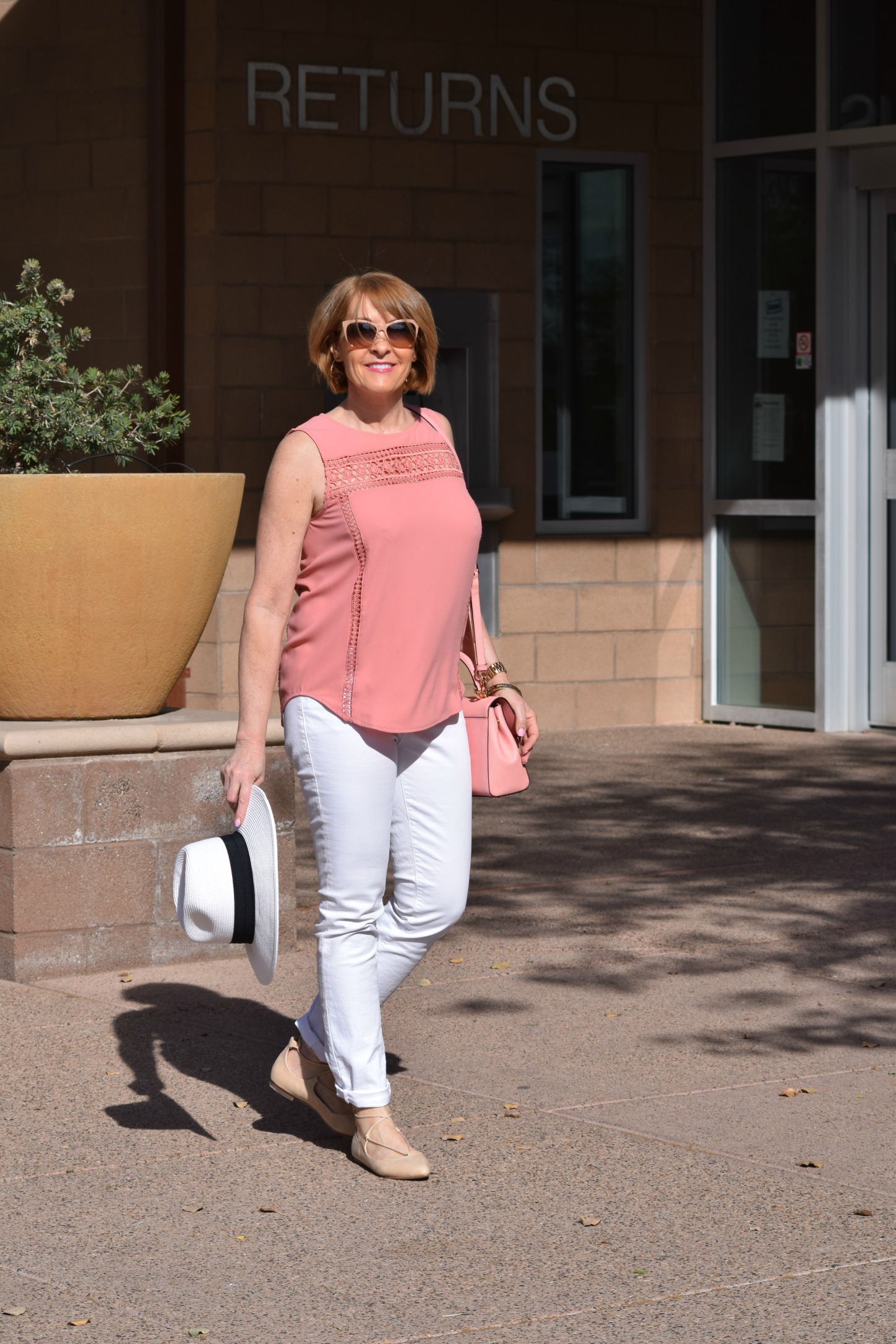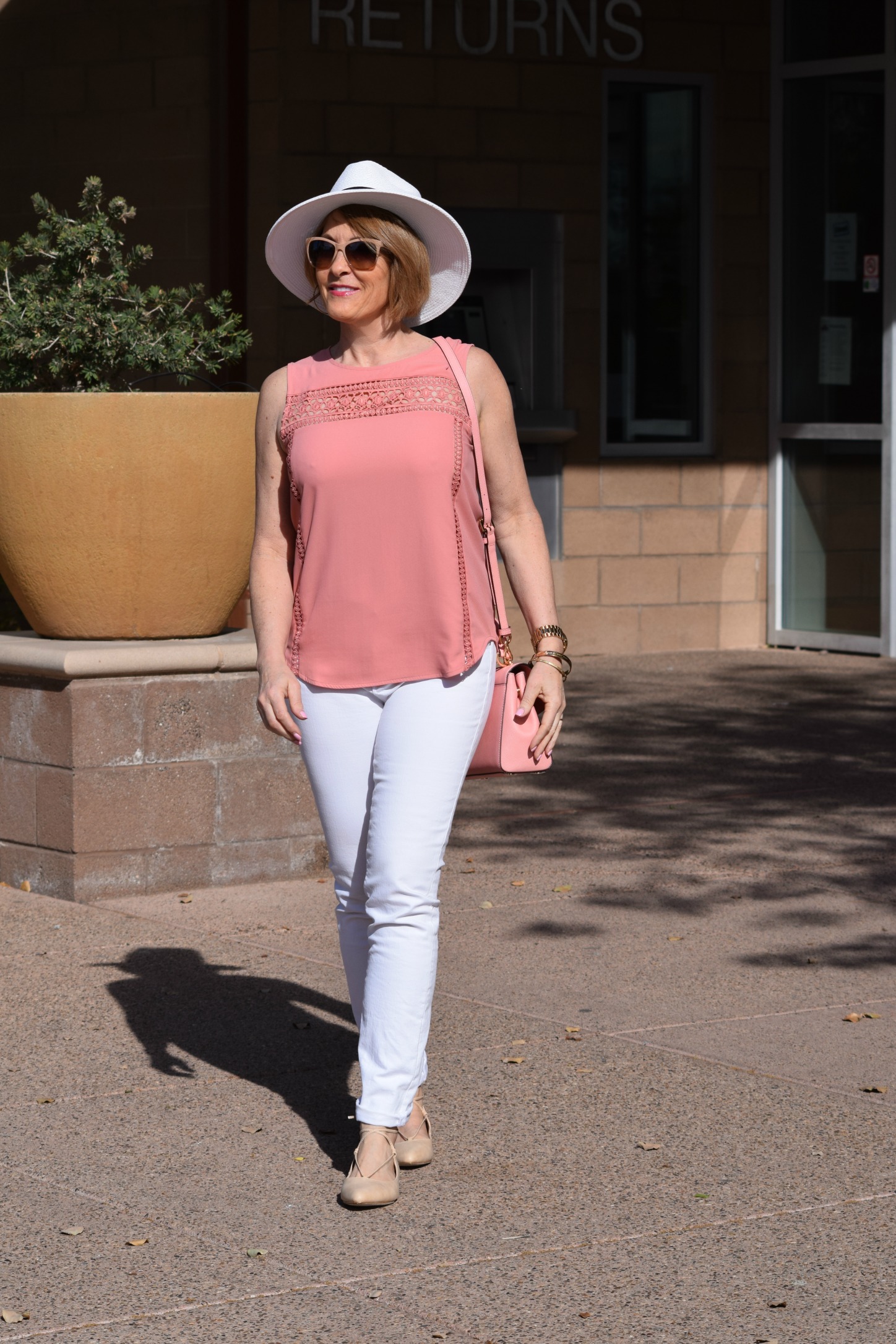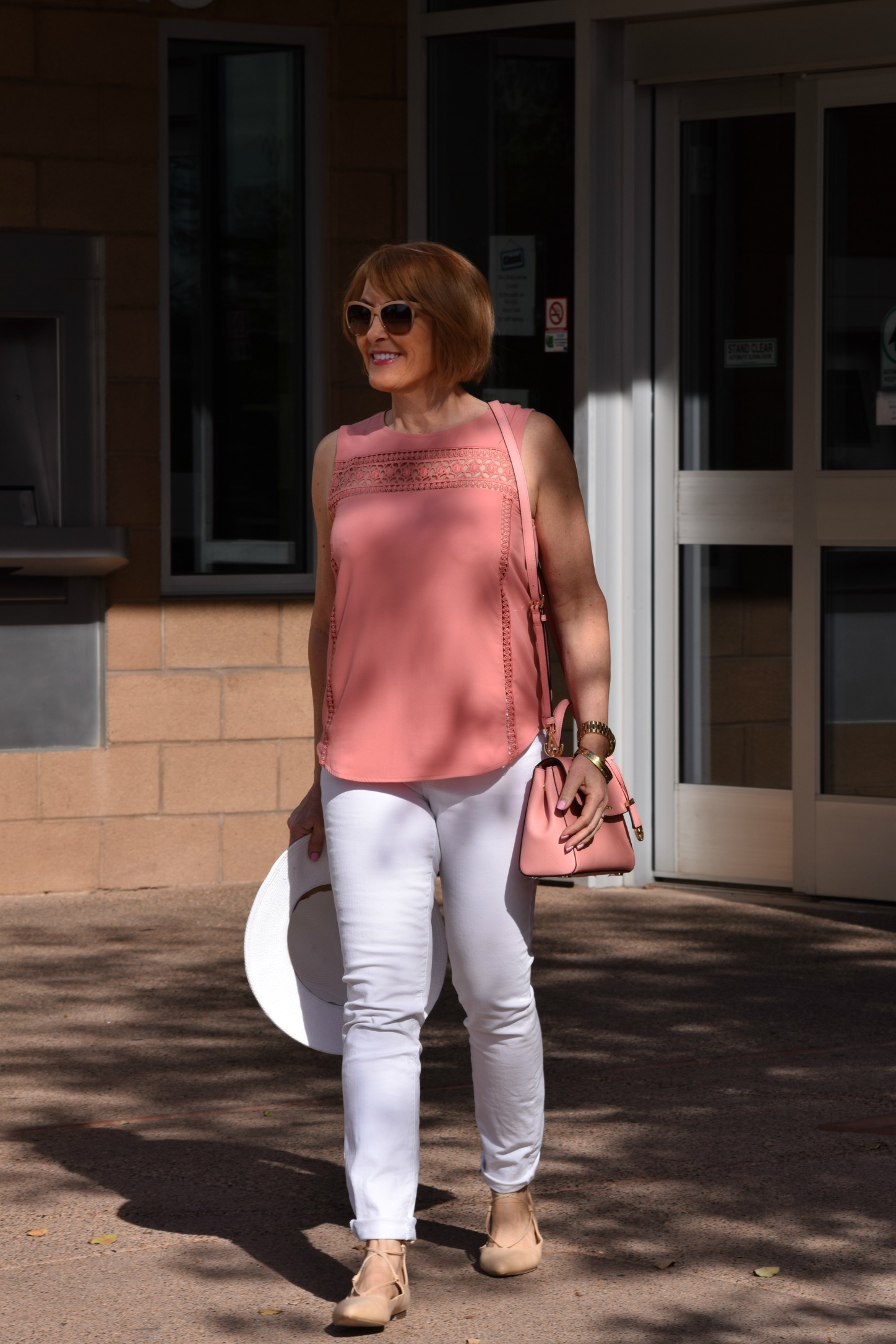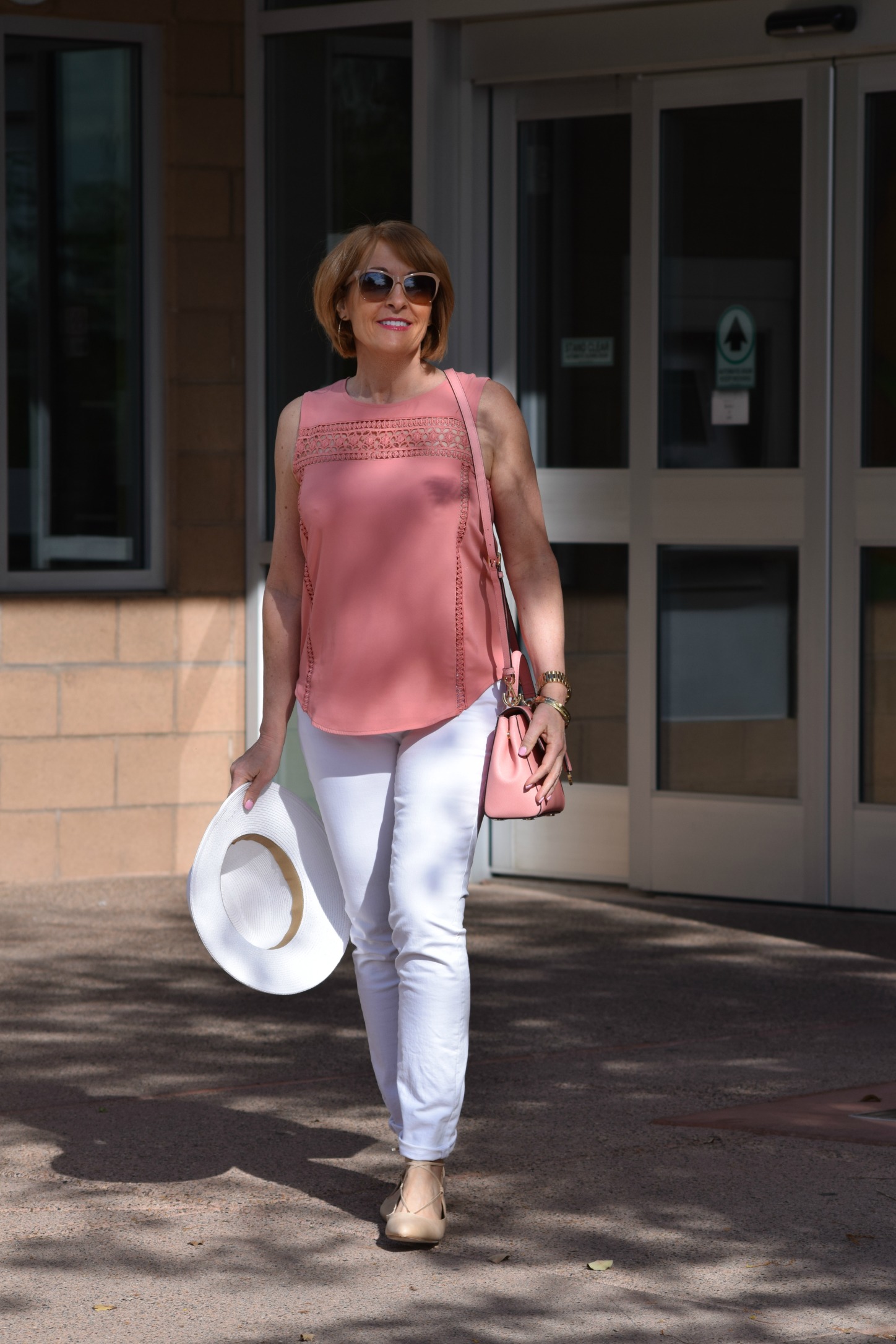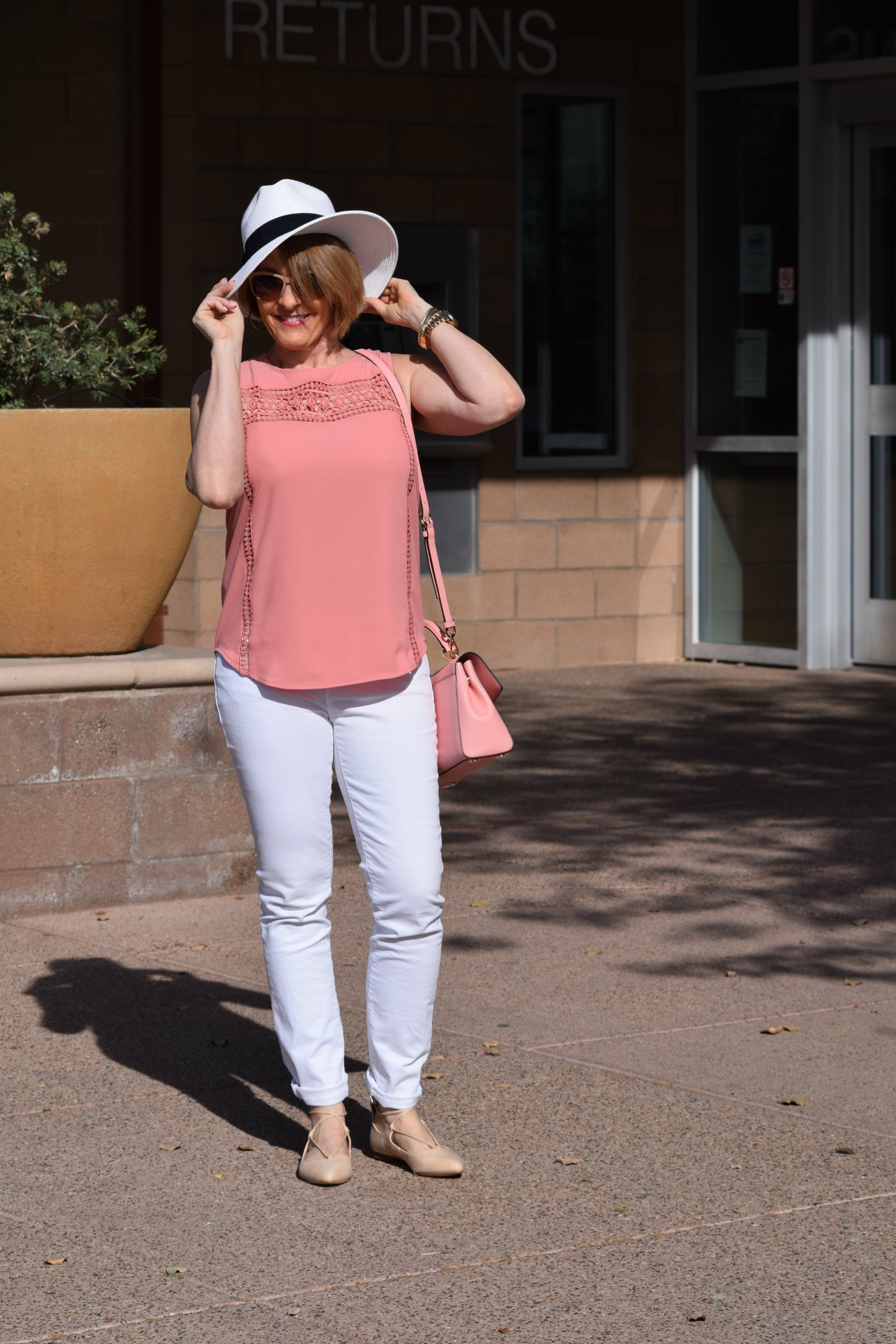 Jeans • Ann Taylor | Top • Ann Taylor | Bag • Michael Kors | Watch  • Michael Kors | Sunglasses • Similar | Hat • Ralph Lauren | Bangles • Kate Spade here, here and here | Shoes • JC Penney
***Almost everything I'm linking today is ON SALE!***
**Don't miss out of some great bargains**
I'm realizing how much of a girlie-girl I am now that Rose Quartz is Pantone's Color of the Year.  It's a version of pink, it's everywhere, and I'm all over it.  It's such a flattering color for most skin tones.  Suddenly pink is making a statement in my closet. I honestly did not see that coming.
To Pantone, Rose Quartz is a very particular shade of pink.  To me, it's more about the vibe of the color.  It's a shade of medium pink, feminine without evoking visions of ruffles, lady-like, serene, gently easing us from spring to summer.
This Ann Taylor top catches that entire essence.  I'm wearing it with white today.  I wore it with denim here and created a completely different mood.  At some point I'll pair it with a skirt – if not here  on the blog then definitely at the office.  I think it's tailored enough to make that transition.
I do want to throw in a quick comment about these lace-up flats, another look you'll find everywhere this spring.  After my knee surgery heels were not an option.  I wanted something a bit dressier than plain slip-ons which would look good with jeans, shorts and dresses.  Success.  And this particular shade of nude allows you to lace up around the ankle without the appearance of shortening your leg.  This particular shoe is at a nice price point and currently on sale.  If you were curious about trying the lace-up trend you won't break the bank with these.
Back to pink. . . like red, most women can wear pink if they choose the right shade.  You may need blue undertones or yellow.  Whether you choose Rose Quartz or a salmon pink, there is a shade out there for you.  Keep testing until you find it.
Happy Friday!